Best Warzone SMG guide – Season 4
How to build the best SMG loadout for Call of Duty Warzone and Black Ops Cold War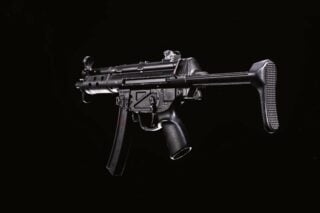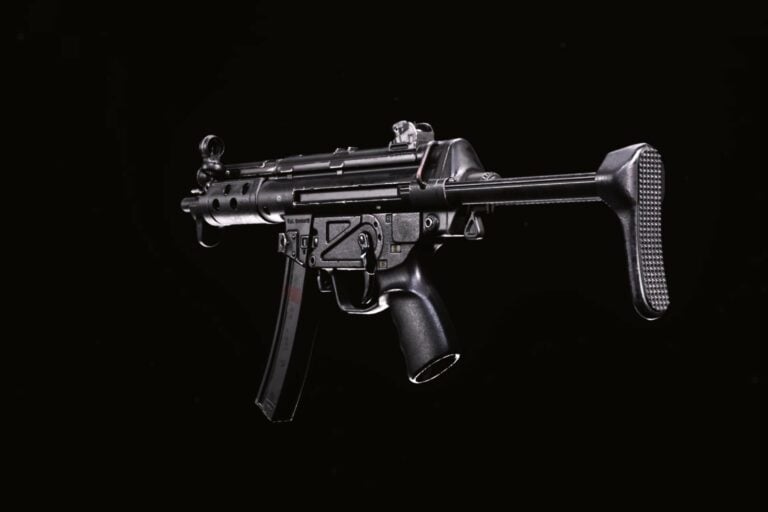 In this guide for the best Warzone SMG for Season 4, we'll show you how to build the best SMG loadout to help you win battle royale matches.
Warzone has been in great shape for several seasons now, with the game's developer listening to the player community and making sure that a large variety of weapons are viable options for loadouts.
This means that for those who like to run and gun with SMGs, there are more choices than ever for the best Warzone SMG to take into battle.
Fortunately, VGC is here to guide you through the best SMGs Warzone has to offer, so you don't need to worry about keeping track yourself.
These are the best Warzone SMG weapons along with recommended builds for each of them.
---
More Call of Duty:
MW2 best loadout | Best Vanguard loadout | Call of Duty Vanguard review | Modern Warfare 2 (2022) details | Best Warzone loadout | Warzone best sniper | Warzone best SMG | Warzone best Stoner 63 | Warzone best AK-47 | Warzone best Bullfrog
---
Best Warzone SMG loadouts: Season 4
The best Warzone SMG loadouts are:
MAC-10
PPSH-41
NAIL GUN
AK-74U
MP5 (CW)
---
BEST WARZONE SMG (MEDIUM RANGE): MAC-10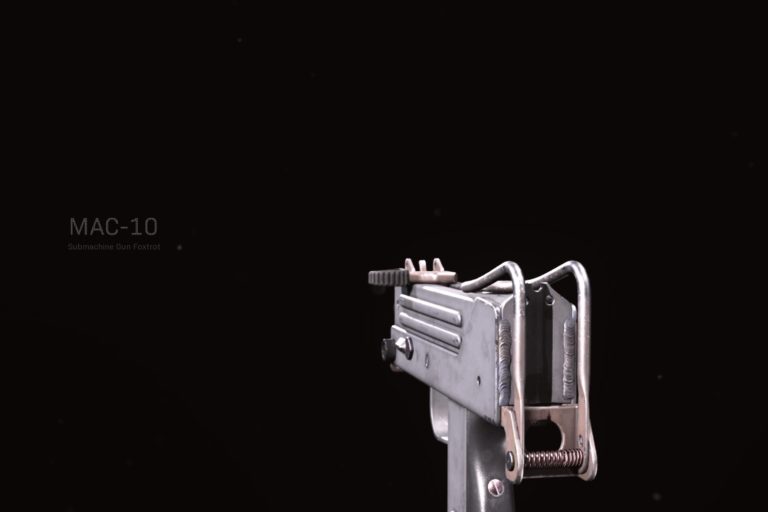 Muzzle: Sound Suppressor
Laser: Tiger Team Spotlight
Stock: Raider Stock
Underbarrel: Field Agent Grip
Ammunition: STANAG 53 Rnd Drum
MAC-10's maximum damage range may have recently been nerfed, but that hasn't affected its place among the best Warzone SMGs in the close-to-medium range class, with a  fast rate of fire, still excellent range and great mobility. The meta has a lot more options than it did before, which means you'll probably see far less players running MAC-10 than before, but that doesn't mean it's not an excellent choice.
The advantage of using the MAC-10 is that there are many attachment options that are viable, but we like to preserve mobility as much as possible since this is one of the weapon's strengths. However, you can swap the Tiger Team Spotlight Laser for the 5.9" Task Force Barrel if you want more range.
---
BEST WARZONE SMG (FAST ADS): PPSh-41
Muzzle: Sound Suppressor
Barrel: 15.7" Task Force
Stock: Raider Stock
Underbarrel: Spetsnaz Grip
Ammunition: 55 Rnd Drum
Thanks to a recent buff, the PPSh-41 is now part of the Warzone meta. When it arrived with Season 3, PPSh-41 was OK, but now its damage and range have been improved, elevating it to among the best SMGs in Warzone. It's highly accurate, has a massive magazine size, and one of the best ADS speeds in the whole game.
There are a couple of ways you can build the PPSh-41, but our preference is to use it with a close-to-medium range setup. However, it does actually work quite well at long range compared to other SMGS, should you want to build it that way. The build above will keep you off the minimap (take note of the new Sound Suppressor buffs), while preserving accuracy, speed, and damage range.
---
BEST WARZONE SMG (HIGH DAMAGE): NAIL GUN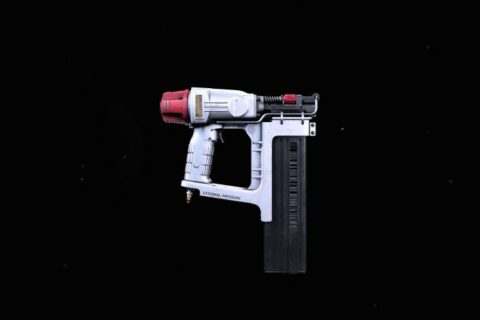 The Nail Gun is the most unique option on this list, due to its fixed magazine size and the fact that you can't actually equip any attachments with it. Despite this, the Nail Gun is borderline overpowered due to its incredibly fast TTK up close.
With the Nail Gun, depending on where you hit your opponent, you can take down a fully plated enemy in 3-5 shots. This is massive, as most weapons take significantly more shots to kill. However, keep in mind that this weapon is significantly less useful past 17 meters or so, but up close, you'll dominate your opponents.
---
BEST WARZONE SMG (CONSISTENCY): AK-74U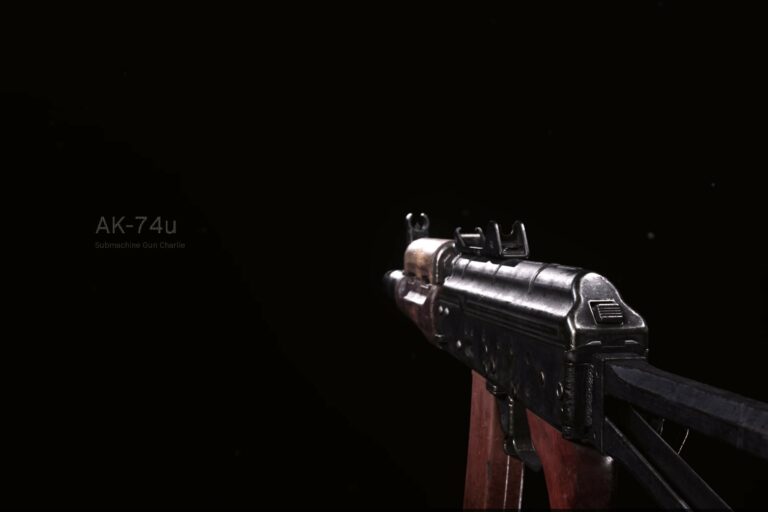 Muzzle: Suppressor
Barrel: 10.3" Task Force
Stock: KGB Skeletal Stock
Ammunition: Spetsnaz 50 Rnd Drum
Rear Grip: GRU Elastic Wrap
At first glance, the AK-74u might not seem remarkable, but its strength is that it's highly consistent. Consistency is an important factor in Warzone, because it makes certain situations easier to plan. For example, there are a lot of other weapons that are considered good, but may or may not work in specific situations.
That's where the AK-74u shines, as it's reliable and consistent in many situations. We highly recommend taking advantage of it up close, but it works well at medium range, too. The nice thing about this weapon is that you can build it in a variety of ways. It also has fantastic iron sights. It's truly an underrated SMG that is part of the meta, even if  might not seem like it.
---
BEST SMG (CLOSE-QUARTERS): MP5 (CW)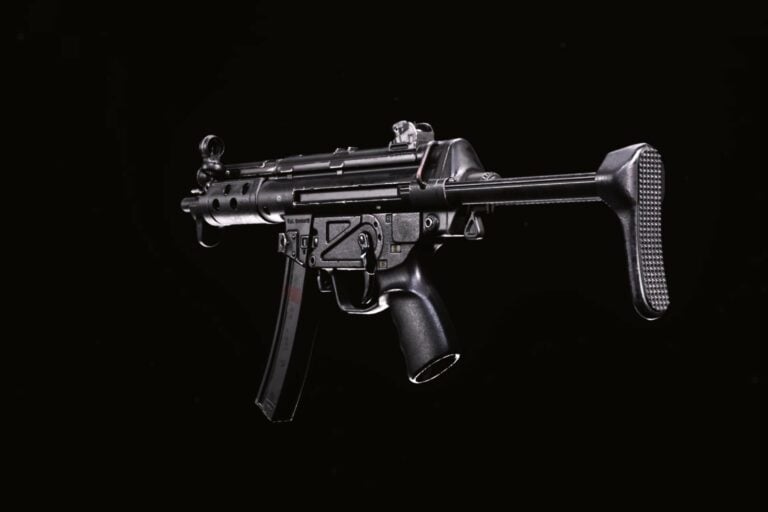 Muzzle: Sound Suppressor
Barrel: 9.5" Task Force
Stock: Raider Stock
Underbarrel: SFOD Speedgrip
Ammunition: STANAG 50 Rnd Drum
The Cold War MP5 has always been good, and now thanks to the way the meta has changed, it has found a place near the top. It hits hard, has a competitive TTK and is super lightweight. While it doesn't pack as much of a punch as the AS VAL or the Nail Gun, the MP5 can carry significantly more ammo, making it a practical choice.
Do note that beyond around 16 meters or so, the MP5 is way less effective, so try to keep your battles within that range to get the most out of it. If you deck it out for close-quarters engagements, you'll do much better with it, as well. The best players can mow through multiple opponents with the MP5 before even needing to reload.
Related Products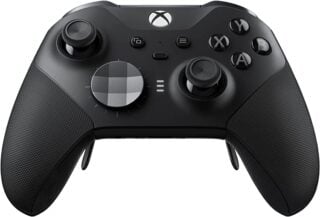 Xbox Elite Series 2 Wireless Controller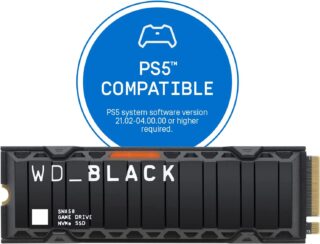 WD_BLACK 500GB M.2 SSD with Heatsink
Other Products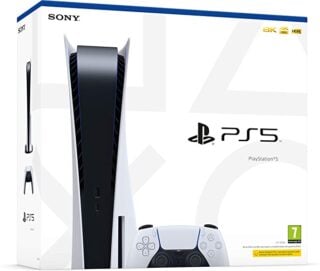 PlayStation 5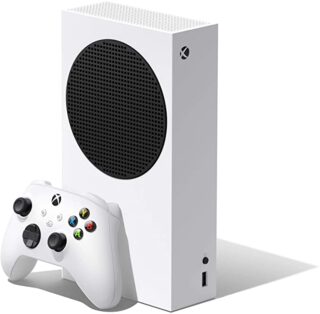 Xbox Series S
Some external links on this page are affiliate links, if you click on our affiliate links and make a purchase we might receive a commission.