Best FARA Warzone loadouts – Season 4
Build the best FARA 83 loadout with our guide to the easy-to-use Warzone assault rifle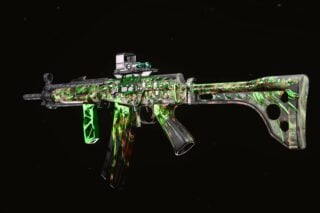 In this guide to the best FARA Warzone loadout for Call of Duty's Season 4 update, we'll show you how to build the best weapon setups possible for the easy-to-use Cold War assault rifle.
Due to its high accuracy and range, the FARA 83 is currently one of the best guns in Warzone and Cold War, following a number of improvements made by Call of Duty developer Raven Software.
Raven recently improved the FARA's recoil control, making it easier to keep your crosshairs on your opponent, and it has a competitive time to kill (TTK) as well.
There are a number of loadout options for those considering using the FARA 83. In our best FARA Warzone loadout guide for Season 4, we'll show you some of the best setups to use with the rifle.
---
More Call of Duty:
Modern Warfare 2 release date | Best Vanguard loadout | Call of Duty Vanguard review | Modern Warfare 2 (2022) details | Best Warzone loadout | Warzone best sniper | Warzone best SMG | Warzone best Stoner 63 | Warzone best AK-47 | Warzone best Bullfrog
---
WARZONE BEST FARA LOADOUT: SEASON 4
In this article we'll detail the best AK-47 loadout for:
Best FARA loadout: Sniper support 
Best FARA loadout: Medium range
Best FARA loadout: Long range
Best FARA loadout: All-round
---
BEST FAR WARZONE LOADOUT: SNIPER SUPPORT)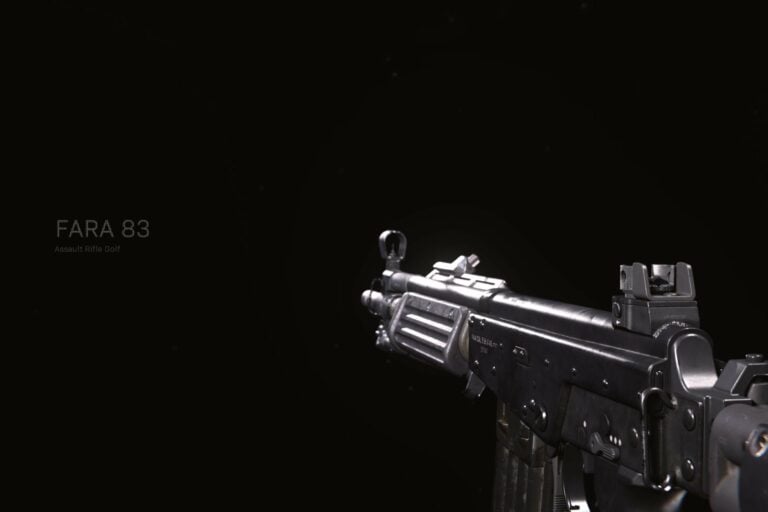 Muzzle: Suppressor
Barrel: 18.7" Spetsnaz RPK Barrel
Stock: KGB Skeletal Stock
Ammunition: Spetsnaz 60 Rnd
Rear Grip: GRU Elastic Wrap
A popular way to run the FARA is currently built around sniper support. Because the FARA is easy to control and hits hard, a lot of players have gravitated towards using this build, which is geared more towards SMG play than long range.
For a sniper support FARA, you'll want to prioritize high ADS, while also keeping your range stats as high as possible. Basically, this is an easier to control version of the AK-47, though the FARA's reload speed is worse, which we think is a fair price to pay.
---
BEST FARA WARZONE LOADOUT: MEDIUM RANGE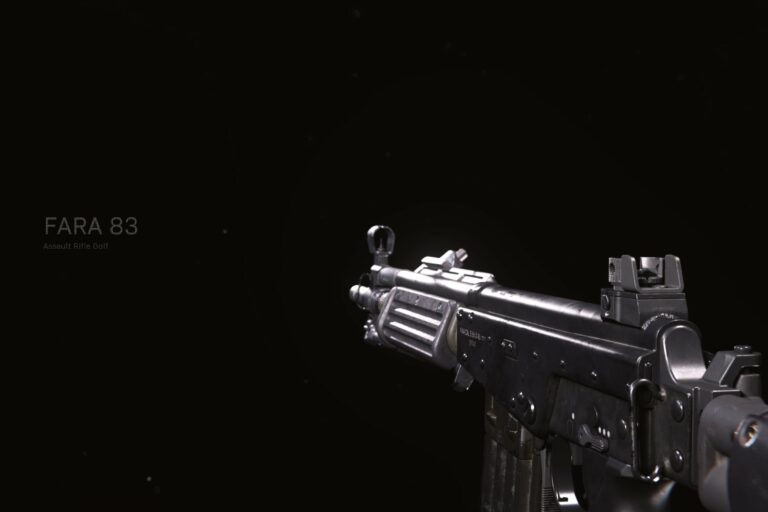 Muzzle: GRU Suppressor
Barrel: 14.8" Ultralight
Stock: KGB Skeletal Stock
Ammunition: 40 Rnd Speed Mag
Rear Grip: Serpent Wrap
The great thing about the FARA is that it excels at long range, but it can also be built to almost feel like an SMG. SMGs have better ADS speeds and reload times, but FARA -as a Cold War weapon – has better mobility than Modern Warfare guns, meaning it actually works well in close-quarter encounters.
We recommend equipping the GRU Suppressor Muzzle for improved bullet velocity, recoil control and damage range, and to keep you off the minimap when firing. The biggest reason to use this attachment is for the improved recoil control, which is always ideal in any scenario. If you want to prioritize short-range engagements, you can swap the GRU for the regular Suppressor.
Next, you should attach the 14.8" Ultralight Barrel for improved strafe speed, which will absolutely come in handy at medium to even close-range firefights. It also does not penalize ADS speeds. After that, we recommend the KGB Skeletal Stock, for a boost to ADS firing move speed, aim walking movement speed, and sprint to fire time, which will give you the upper hand up close.
Another good choice is the 40 Rnd Speed Mag, because the FARA 83 has a slow reload time which could cost you up close. This does penalize your ADS speeds, so it's ultimately a trade-off, but we typically recommend offsetting the slow reload speeds with the FARA 83 since the default times are so bad.
To improve ADS, we recommend you equip the Serpent Wrap Rear Grip. This will counter out the ADS penalty of the Speed Mag mentioned above, so things will feel more balanced. Ultimately, this shouldn't be used within 10 meters or so, but any situation between that and around 40 meters will feel manageable with this build.
---
BEST FARA 83 LOADOUT: LONG RANGE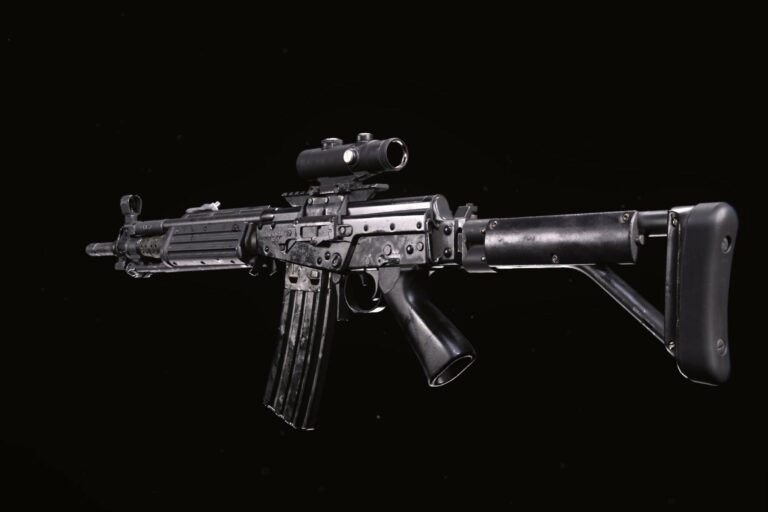 Muzzle: GRU Suppressor
Barrel: 19.5" Liberator
Optic: Axial Arms 3x
Underbarrel: Spetsnaz Grip
Ammunition: Spetsnaz 50 Rnd (Actually 60 rounds)
For our long-range build, we recommend that you prioritize bullet velocity and recoil control. Once again, start off with the GRU Suppressor Muzzle and swap to the 19.5" Liberator Barrel for another bullet velocity boost. The higher the bullet velocity, the less you have to lead your shots.
Since this is a long-range setup, the Axial Arms 3x Optic is a great choice, as it gives you a clear picture of your enemy. Then, we recommend equipping the Spetsnaz Grip Underbarrel to improve the weapon's horizontal and vertical recoil control, which is very useful at range.
Finally, we recommend you utilize the Spetsnaz 50 Rnd Ammunition (actually 60 rounds), to allow you to take out multiple enemies from afar. The farther away an enemy, the more rounds you'll need to secure the elimination, so more ammo will help. This will hurt your reload speeds, but when you're using it at range, you should be able to take cover and reload without much issue.
---
BEST FARA 83 LOADOUT: ALL-ROUND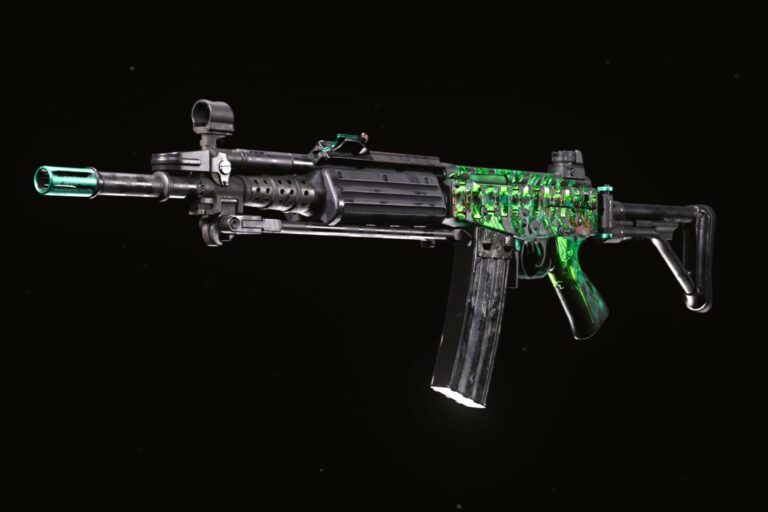 Muzzle: GRU Suppressor
Barrel: 19.5" Liberator
Optic: Sillix Holoscout
Ammunition: VDV 50 Rnd Fast Mag
Rear Grip: Serpent Wrap
Lastly, this is our hybrid version of the previous two FARA builds. This loadout is good for a variety of scenarios, from medium to long-range.
Start with the GRU Suppressor Muzzle, then go with the 19.5" Liberator Barrel for that boost to bullet velocity. You can swap it to the 18.7" Spetsnaz RPK Barrel for better damage range and strafe speed, but at the expense of recoil control. Because of this, we advise sticking with the Liberator since its downsides aren't as bad.
Then we advise going with an Optic with moderate zoom such as the Sillix Holoscout. This gives you better ADS speeds than something like the Axial Arms 3x, which is great for medium range, while still working from afar. Then, follow it up with the VDV 50 Rnd Fast Mag to help with its bad reload speeds. Remember, the 50 round mags actually give you 60. This does hurt ADS speeds, so if you find that problematic, swap over to the standard 50 (60) Rnd mag.
And for the last attachment, we advise the Serpent Wrap Rear Grip to give you a boost to ADS speeds. As you can see, this build covers many bases, making it effective and practical, which is ideal in Warzone.