Animal Crossing New Horizons guide: 21 tips for becoming a happy islander
Make money, unlock Nook Miles and more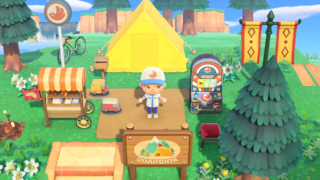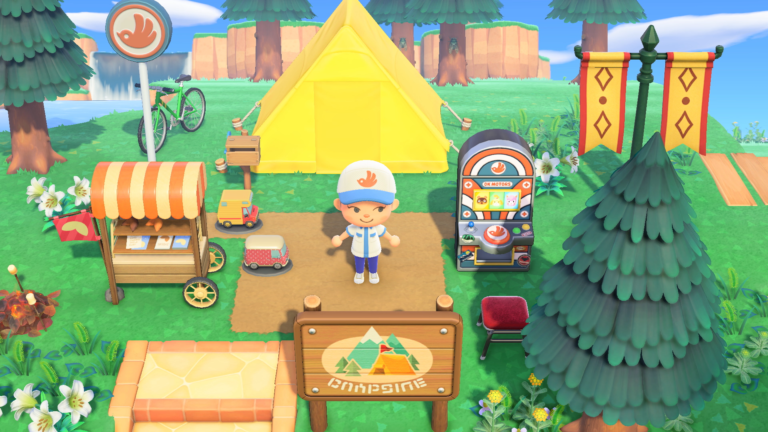 Animal Crossing: New Horizons is officially available for Nintendo Switch, and because we know those first few days can be filled with far too much walking around wondering what's going on, here's our beginner's guide to island life.
How do I make money? What are Nook Miles? How do I stop wasps stinging me? All of the major questions are answered in our selection of tips below.

Read VGC's Animal Crossing: New Horizons review if you haven't yet decided to take the plunge and join island life.
---
Power up (and move trees) with Fruit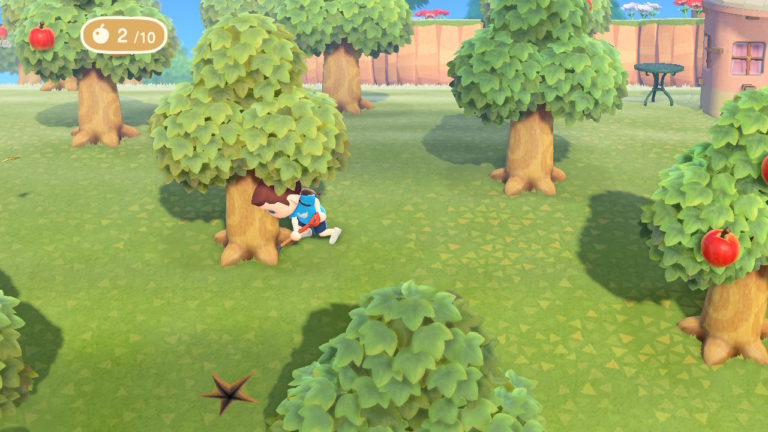 Eating fruit in New Horizons gives your character the extra nutrients required to shovel a tree right out of the ground, which is really useful if you want to rearrange your island without sacrificing a rare fruit tree.
Eating fruit will fill up your fruit gauge, which will climb as high as ten uses. It's always useful to fill this if you're about to head off on an expedition to another island, as it will mean you'll have plenty of strength to burgle any nice trees you find.
---
Get Iron Nuggets from rocks – with an empty stomach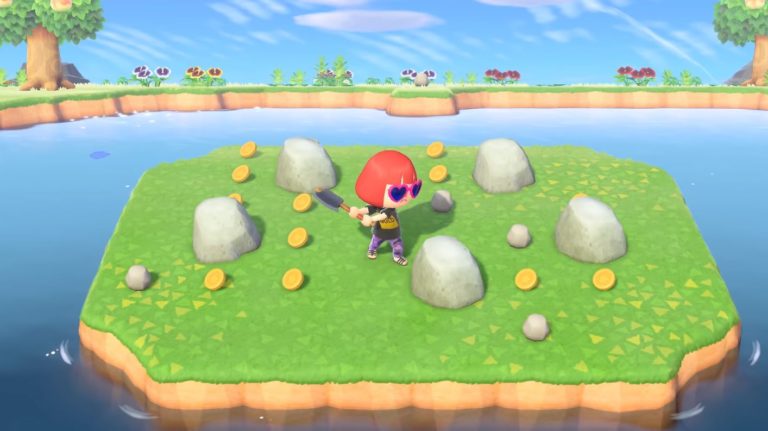 In the early days of island life Iron nuggets are an important resource that allow you to upgrade some of the facilities on your island. The absolute best source of iron are the rocks littered around your home: hit them with a shovel up to eight times and you'll collect an abundance of the stuff (along with clay and rock – other useful DIY ingredients) each day.
One important tip though: make sure you've not eaten any fruit before you shovel a rock, otherwise you'll lift it right out of the ground and receive just one item. Lifting and replanting trees is an easy way to use up your fruit reserve.
---
Use a Flimsy Axe to gather wood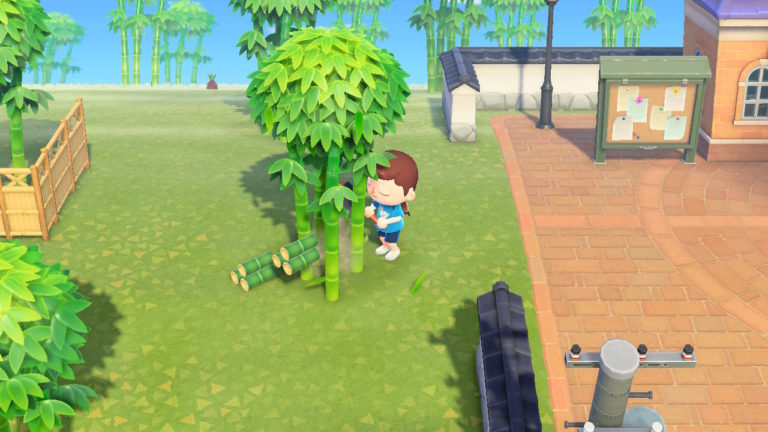 If you don't want to end up accidentally chopping down your prize orange tree, then a Flimsy Axe is an essential item to have in your inventory. Not only will the cheaper axe not chop down trees (unlike superior axes, which will), but you'll be able to get a third wood resource from each tree.
---
Don't pull all the weeds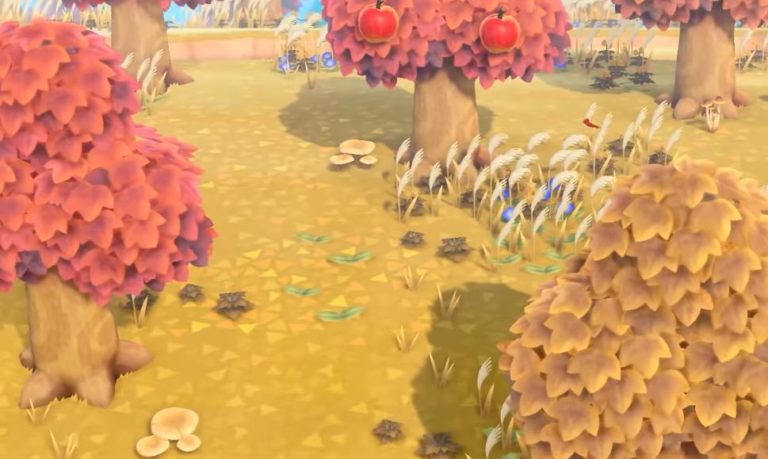 Pulling up weeds is likely the first thing any OCD New Horizons player will do. However, Weeds can be useful for crafting, selling and accumulating Nook Miles so you won't want to eradicate them entirely. If you leave a few flowering weeds in place they'll eventually generate more weeds, giving you a constant supply to pick each day.
---
Plant a money tree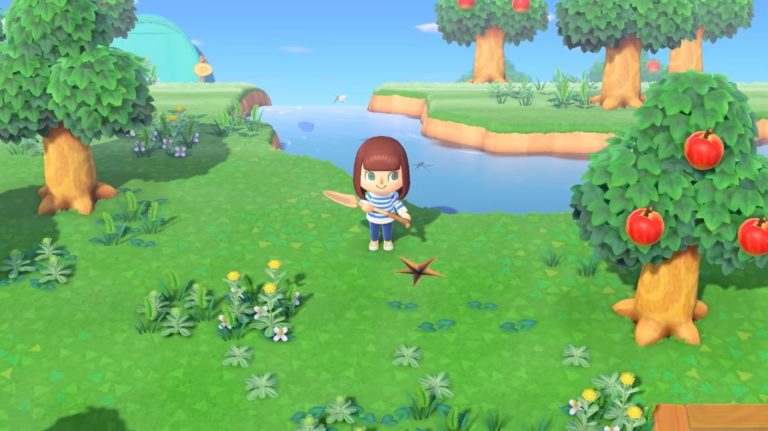 Once a day you'll find a glowing spot on your island, which if shovelled will uncover a bag of money. If you replant that bag, a money tree will grow in its place. Even better, if you place an even greater bag of money into the hole, a more lucrative tree will grow.
---
Pay attention to Nook Miles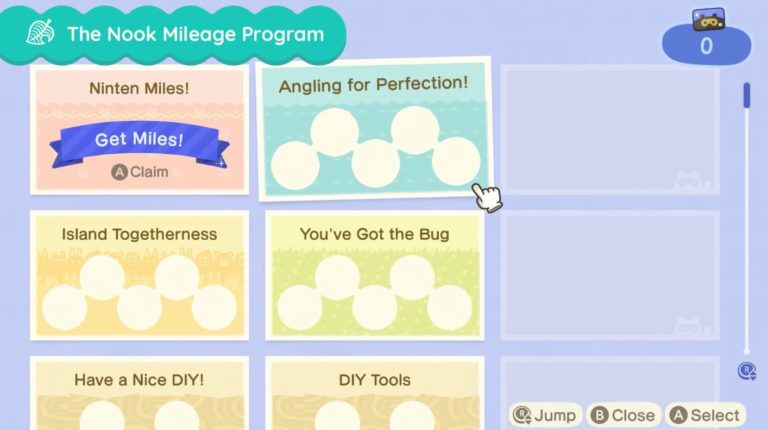 Nook Miles are one of the most important additions to New Horizons. Essentially, they're a sort of Achievements system for planting trees, catching bugs and the like, which not only creates a ton of meta-objectives within the game itself, but also powers a new economy within which players can use their miles to purchase special gear from Tom Nook. You can access and track your Nook Miles via your phone, so make sure you're targeting the various goals that can unlock you nice stuff.
---
Expand your inventory and unlock the tool wheel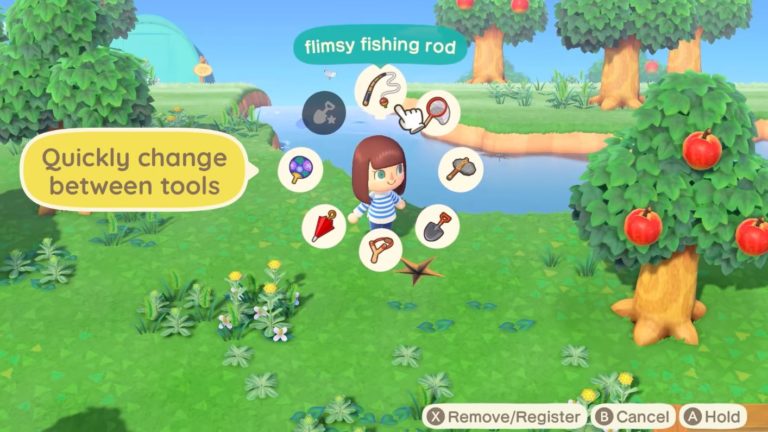 The Nook Stop terminal in the Resident Services building can be used to purchase a number of new game features, including hair styles and an expanded Custom Designs editor. The feature you'll want to buy straight away though are the unlocks for an expanded inventory and handy tool wheel, which will allow you to quickly cycle between fishing rod, axe and the like.
---
Use Nook Miles Tickets for loot breaks

Nook Miles Tickets are a useful addition for those playing solo, or too shy to wholesale loot a friend's island. These tickets can be purchased for 2,000 miles from the Nook Stop terminal in the Resident Services building. If you take one to the Airport you'll be whisked off to a mystery island full of lovely fish, weeds and rocks to mine. There might even be rare fruit to bring back to your island.
---
Collect free Nook Miles each day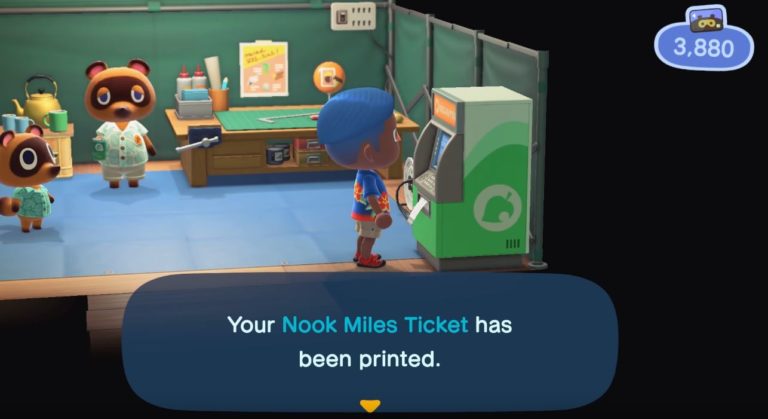 For every consecutive day you use the Nook Stop terminal, you'll be rewarded an increasingly high number of Nook Miles for free, for a maximum of seven consecutive days, so make sure you check back regularly.
---
Make money with Hot Items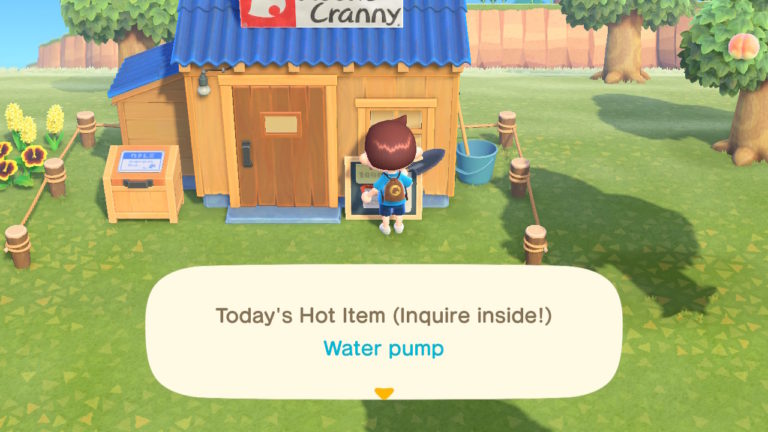 Once Nook's Cranny opens on your island, it will begin advertising a different Hot Item each day. These items bring in double the Bells when sold on that day, so if you can amass enough of them you'll make big money in a short space of time. If the Hot Item is something you can craft, then head to that DIY station and crank them out Foxconn style.
---
Shake trees for a free surprise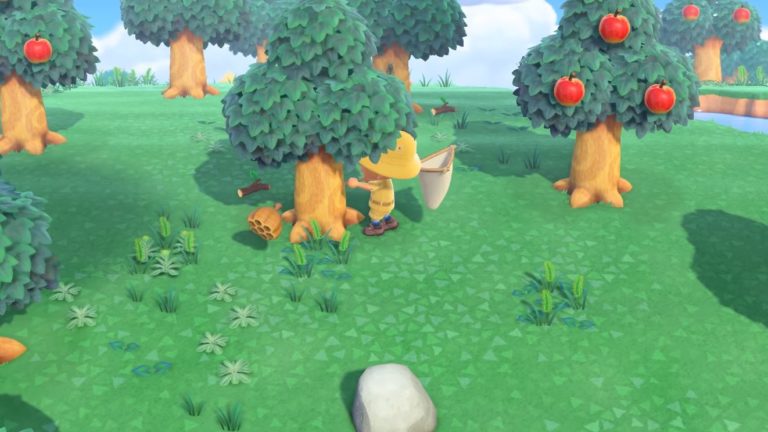 You find all sorts in shrubbery these days; fruit, money… furniture. Make sure you shake the various trees on your island (by approaching them and pressing A) to uncover what might be hidden inside. Be careful though: there are good and bad surprises…
---
Save yourself from angry wasps

Occasionally a wasp nest will fall from a tree when you shake it, leaving your unfortunate villager with a swollen, stung face. However, this can be avoided: make sure your Net is equipped during your daily tree shaking routine, and if you're quick you'll be able to snatch the wasp swam before it has a chance to attack.
---
Summon fish with fish bait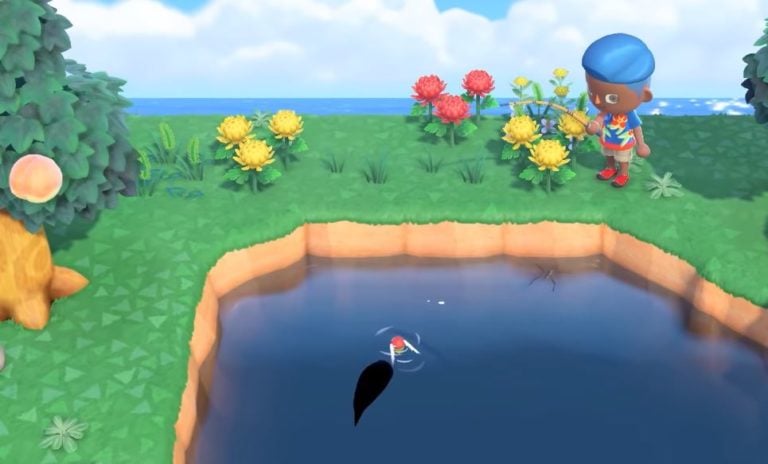 Fish are the best money-making critters on your island and you can summon them at will using fish bait. Fish bait can be crafted by digging up manila clams from the beach, or purchased from Nook's Cranny.
---
Take new bugs, fish and fossils to the Museum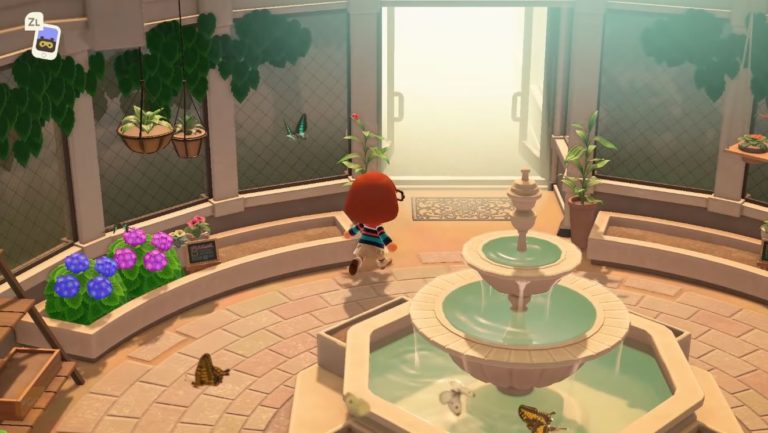 This may sound like an obvious tip, but many forget: make sure you take every new bug, fish and fossil you obtain to the Museum, regardless of how rare or valuable it is. Because if you don't, eventually you're going to have a major headache trying to match your empty Museum exhibits against your Critterpedia. You can tell if you've acquired something for the first time because your character will exclaim "yes!"
---
Customise your items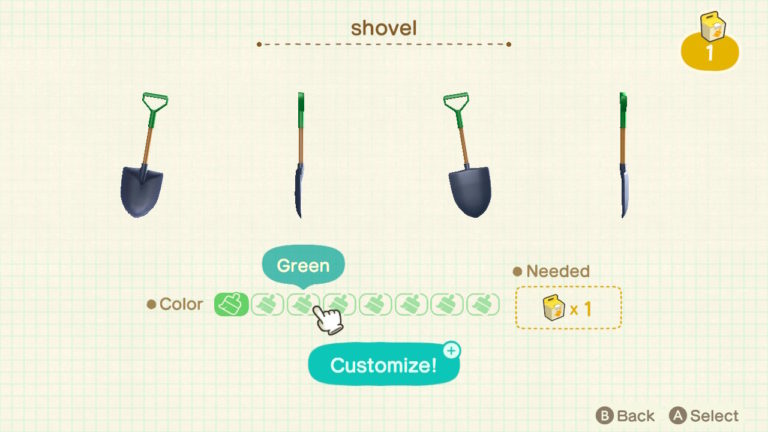 Some items in New Horizons can be customised, which is indicated by an icon next to items in your DIY Recipes menu. Each change will require a Customisation Kit purchased from Nook's Cranny. Take your item to a DIY station and choose the customisation option, then you'll be able to switch between a number of design options or colours for said item.
---
Store items for later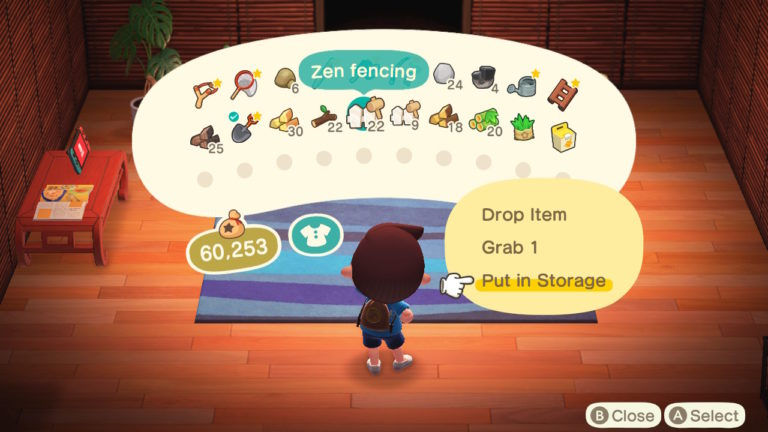 New Horizons' houses now come with a handy storage function, for all those pieces of furniture you might want to save for your future kitchen or bathroom project. To store an item simply enter your house, select the item you want to store in your inventory and choose to place it into storage. To get it out of storage, you'll need to press right on the d-pad to open your storage menu.
---
Design your home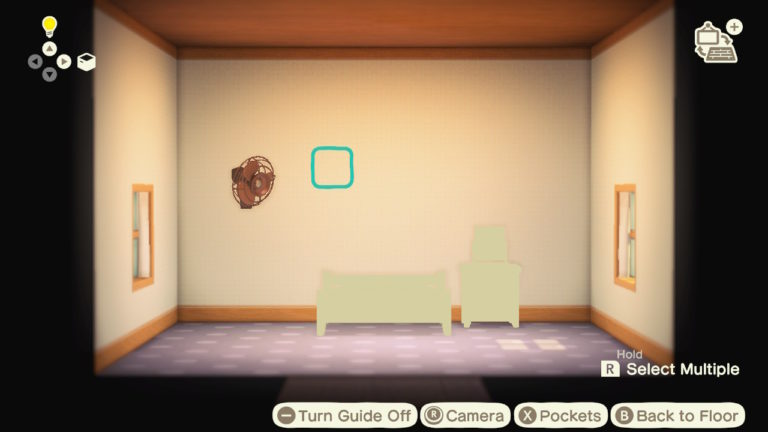 New Horizons features a bunch of welcome design options when you're inside your house. Press down on the d-pad to enter guide mode, which will allow you to easily move and rotate furniture without getting your character stuck behind a fridge. If you press +, you can even place items on the walls of your home.
---
Change your look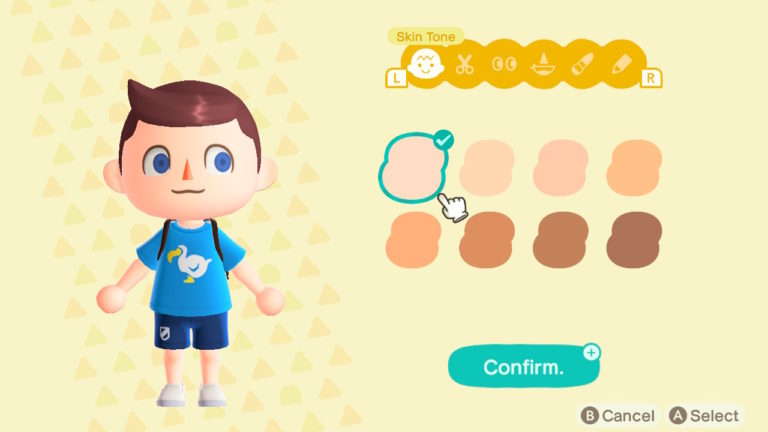 Make sure you have a mirror and a wardrobe somewhere in your house, as these will allow you to both redesign your character and easily change your clothing without having to fiddle about in the inventory menu.
---
Use the catalogue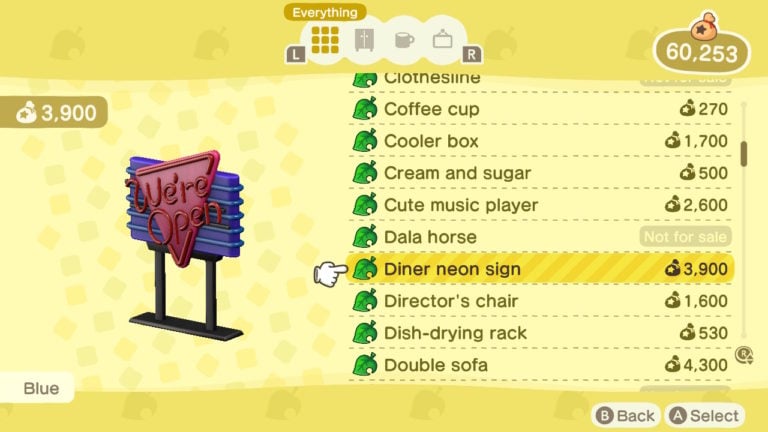 The Nook Stop terminal in the Resident Services building allows you to access a catalogue of previously obtained items. This is useful not just for ordering any items you've previously obtained (or items your friends have obtained, by visiting their Nook Stop terminals), but also for keeping track of everything you've obtained. A rotating 'Special Goods' section also offers new gear to purchase each day.
---
Increase your DIY recipes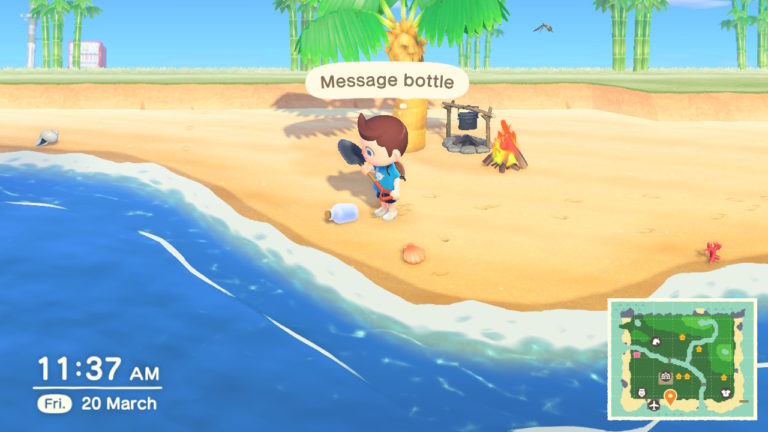 Each day you'll find at least one message bottle washed up on the beach, containing a random DIY recipe. You can also receive recipes by talking to other villagers while they're working at DIY stations, or shooting down balloon presents with your slingshot.
---
Register your Best Friends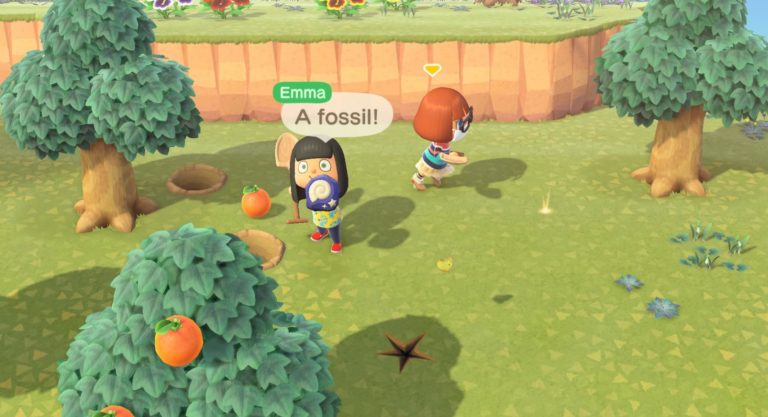 If, like us, your idea of anxiety is a stranger trampling through your carefully laid out flower beds, then the Best Friends system is a welcome addition. Normally when your gates are open anyone can come and visit your island, but their ability to use tools or interact will be severely limited. However, if you invite a trusted friend and then add them to your Best Friends list, they'll have full access to your island and you'll also be able to text chat with them – even if they're not on your island.