2022 Games: What games are left to release this year?
Our handy guide to the remaining video games planned to arrive before Christmas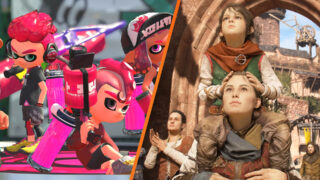 2022 games have so far given us the likes of Elden Ring, Horizon: Forbidden West and Pokémon Legends: Arceus, but there's still plenty more to come from the year in video games.
In the coming months, the released 2022 games will be joined by the likes of Saints Row, The Last of Us Part 1, Splatoon 3, Marvel's Midnight Suns and Call of Duty: Modern Warfare 2, among other titles.
Nintendo Switch in particular is in for a stellar second half of 2022, with not only Splatoon 3, but Xenoblade Chronicles 3, Bayonetta 3, Pokémon Scarlet and Violet and Mario + Rabbids: Sparks of Hope all arriving before Christmas.
On PlayStation 5, Sony has finally confirmed a November release for God of War: Ragnarok, while Xbox owners can look forward to Game Pass titles such as A Plague Tale: Requiem, Scorn and Warhammer 40,000: Darktide.
Read on for our full breakdown of the significant 2022 games left to release over the coming months, which we'll update as more release dates (and delays) are confirmed for the remainder of the year. Have we missed any? Let us know in the comments below.
---
2022 Games: July releases
Formats: PS5, PS4, PC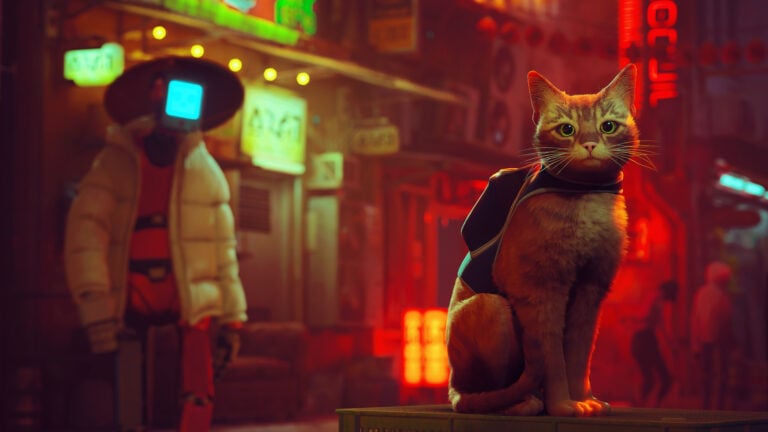 The latest from Annapurna Interactive (with emphasis on the 'purr') has players taking control of a cat as it explores a futuristic world populated by robots.
The game's beautiful visuals and its effortlessly endearing protagonist mean it might be yet another winner for the publisher who can practically do no wrong.
---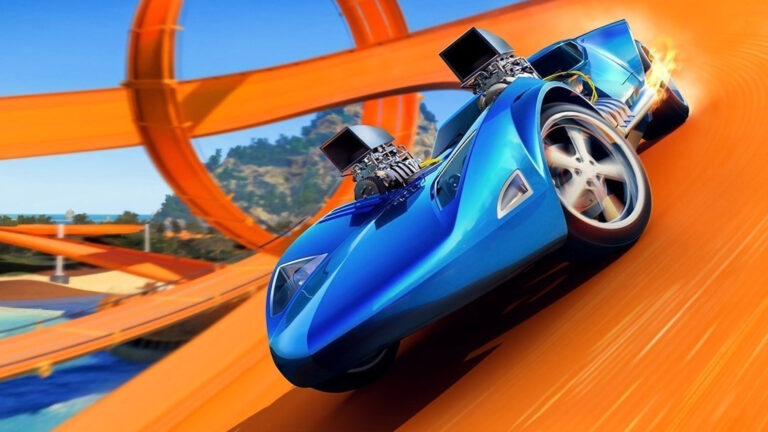 The first official expansion pack for Forza Horizon 5 brings the world of Hot Wheels to the game's Mexican environment.
It may not be the most original idea, given that Forza Horizon 3 also had a Hot Wheels DLC expansion, but given that this was one of the best expansions released in the series history, we're more than happy to kick its tyres once again.
---
Formats: Xbox One, PS4, Switch, PC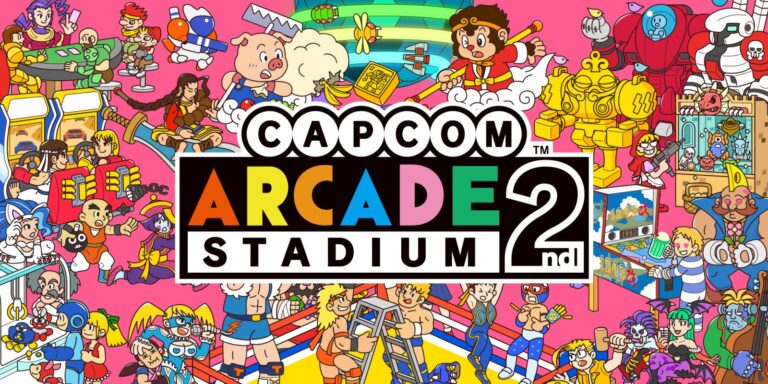 The first Capcom Arcade Stadium was released in 2021 and included 32 classic Capcom arcade titles.
This follow-up adds another 32 games, meaning anyone with an interest in Capcom's coin-op heritage will find themselves with a hefty chunk of the company's past output if they buy both titles.
---
Live a Live (July 22)
Format: Switch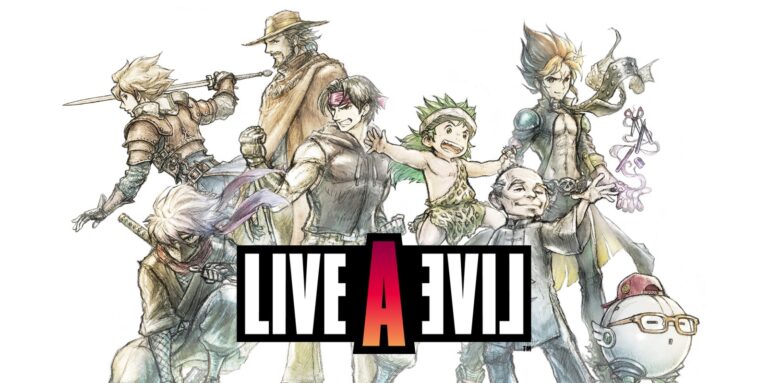 Of all the '90s-era RPGs that could have been given the remake treatment, it's fair to say that Live a Live – which sold poorly in Japan and was only met with a lukewarm reception there at the time – probably wasn't high on most players' wishlists.
However, given how impressive this new take looks, it's clear that a lot of work has gone into making sure that the game's second lease of life will be a greater success than the first time around.
---
Xenoblade Chronicles 3 (July 29)
Format: Switch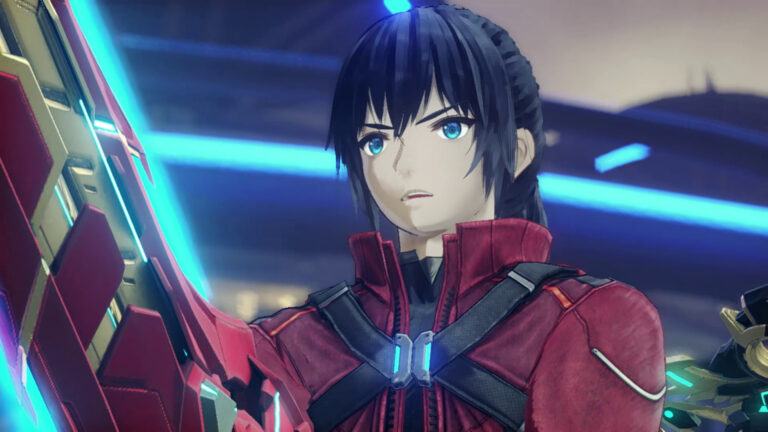 It's rare, especially in the COVID-19 era, for a game to not only survive any potential delays but to actually have its release date brought forward.
That Xenoblade Chronicles 3 was originally supposed to release in September but will now come two months earlier instead, speaks volumes of Nintendo's confidence in the title. And from what we've played so far, it appears that this confidence could be warranted.
---
2022 Games: August releases
Formats: PS5, Xbox Series X/S, Switch, PS4, Xbox One, PC
Two Point Hospital was a charming spiritual successor to the much-loved '90s sim Theme Hospital, but Two Point Campus has the potential to be something even more entertaining.
With no more need to hark back to previous source material, the team at Two Point Studios is really coming into its own with a university campus management game that looks to be packed with silliness.
---
Format: PC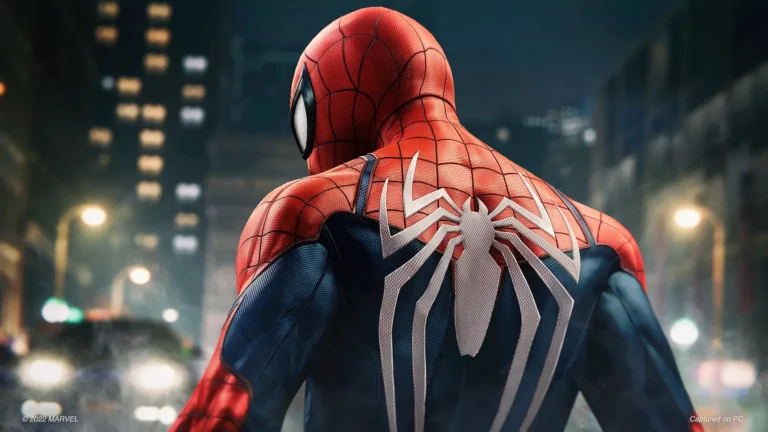 Unlike most of the games on this list which are awaiting their debut releases, we already know for a fact that Marvel's Spider-Man is an incredible video game.
Its arrival on PC in August, though, will be a massive step forwards in PlayStation's plans to bring some of its best console titles to the PC, especially because this is the first time it's doing so with a PS5 exclusive.
---
Madden NFL 23 (August 19)
Formats: PS5, Xbox Series X/S, PS4, Xbox One, PC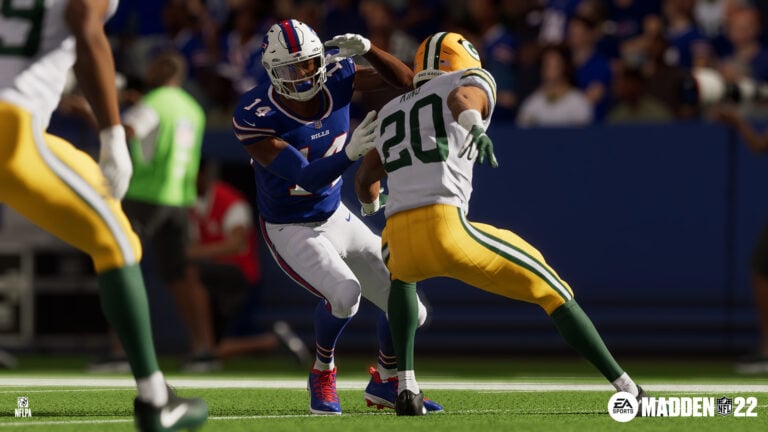 The 34th annual entry in the Madden series will be a more poignant affair, given that the series' namesake John Madden passed away in December 2021.
Madden himself will grace the game's cover for the first time since the 2000 instalment, marking the legacy of a man whose name became synonymous with EA Sports' much-loved American football franchise.
---
Saints Row (August 23)
Formats: PS5, Xbox Series X/S, PS4, Xbox One, PC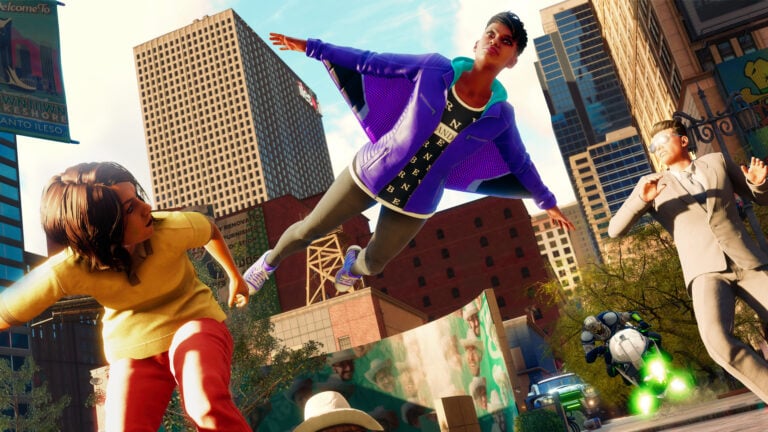 A lot has been said about Volition's decision to reboot Saints Row, with many knee-jerk reactionaries online claiming that the game may lose some of its identity.
Given that the recently released Boss Creator demo lets players create gleefully ridiculous protagonists for the game, however, it doesn't appear that these criticisms will be entirely accurate when we get our hands on the finished product.
---
Pac-Man World Re-Pac (August 26)
Formats: PS5, Xbox Series X/S, Switch, PS4, Xbox One, PC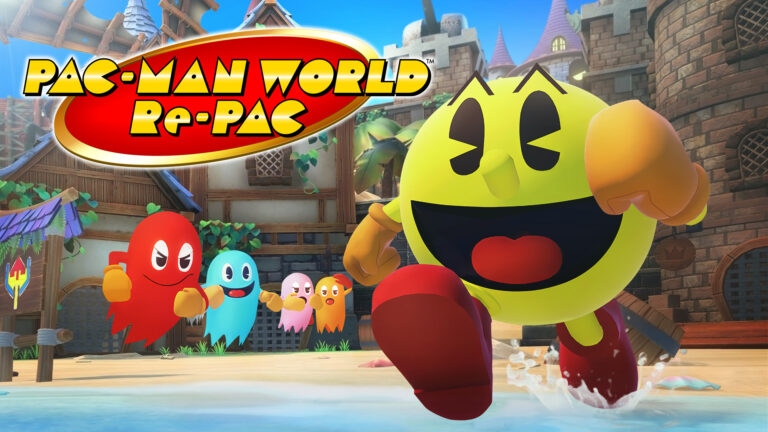 The original Pac-Man World may not have been the greatest game ever made, but a generation of players grew up with this 3D platformer very much forming part of their childhoods.
The upcoming Re-Pac remake should hopefully provide a nice nostalgia hit to those who remember the original fondly, even if Ms Pac-Man has to sit it out this time.
---
2022 Games: September releases
The Lord of the Rings: Gollum (September 1)
Formats: PS5, Xbox Series X/S, PS4, Xbox One, PC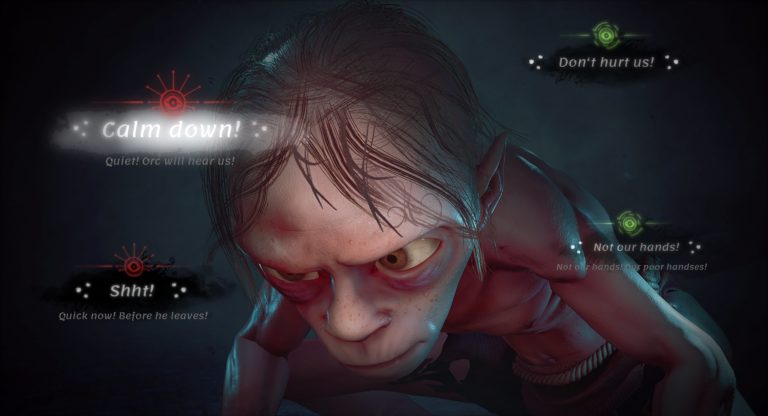 Precious little (ahem) gameplay has been seen of this game so far, with the exception of a recently published 90-second trailer.
Reception has been mixed, with many claiming it looks a little on the basic side, but the proof is always in the playing so it remains to be seen whether it will deliver a solid Lord of the Rings experience.
---
The Last of Us Part I (September 2)
Format: PS5
It may be a bold move to release a remake of a game that's already been remastered, but there's no denying that this further enhanced take on The Last of Us is more detailed than the PS3 and PS4 versions.
What remains to be seen, however, is how many players will be happy to fork out full price (for the third time, for some) for a prettier version of a game whose remaster is already available as part of the PS Plus Collection. Assuming it stays there, of course.
---
The Tomorrow Children: Phoenix Edition (September 6)
Format: PS4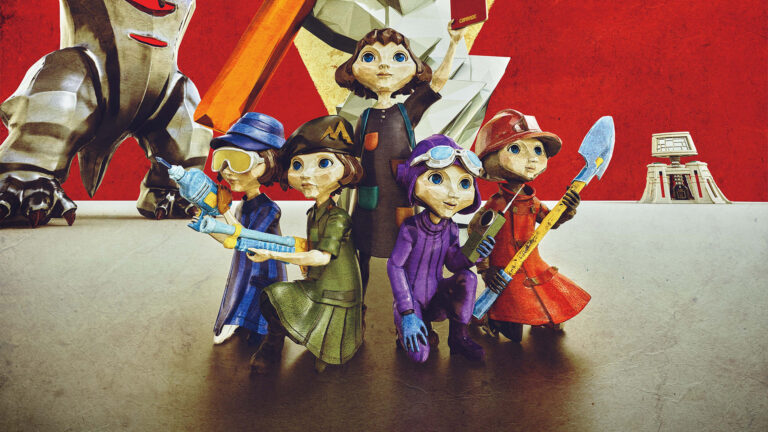 When it was originally released in 2016, The Tomorrow Children's unique look and Soviet-era art style gave it a distinct feel.
It was perhaps a little ahead of its time, however, and publisher Sony announced just six months after launch that it was pulling the plug on its servers.
Now, with the IP back in the hands of the original developer, the appropriately-named Phoenix Edition aims to see if it can finally live up to the potential it originally showed.
---
Formats: PS5, Xbox Series X/S, Switch, PS4, Xbox One, PC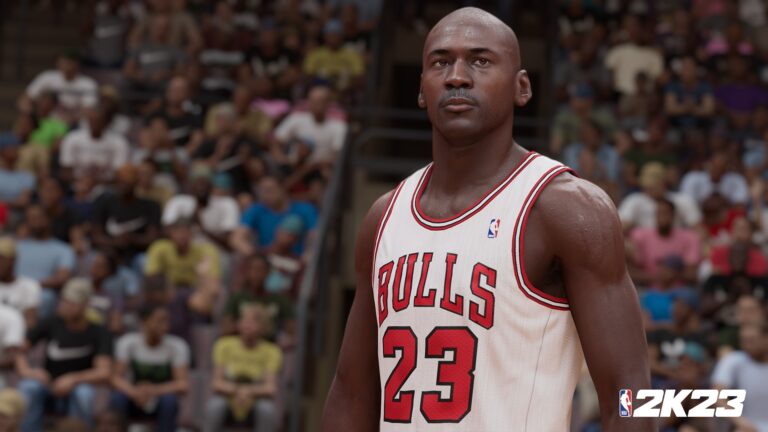 2K Sports is keeping its cards close to its chest when it comes to NBA 2K23's features, but we do at least know that Michael Jordan will appear on the cover of the game's special edition.
This isn't the first time this happened – Jordan was also the cover star of NBA 2K16 – but if you're going to put the greatest of all time on your box then you'd better hope the game lives up to that.
---
Splatoon 3 (September 9)
Format: Switch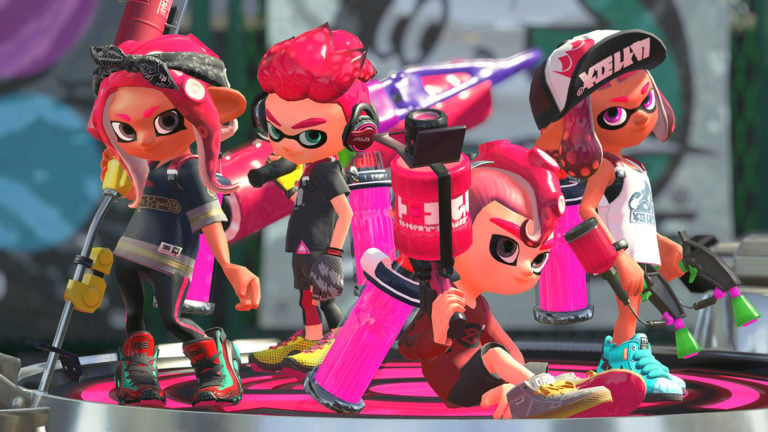 Given that Nintendo regularly gets a bad rep for its handling of all things online, who would have thought that an online-focused Wii U game would end up becoming one of the company's most popular IPs in recent years?
Splatoon 3 comes highly anticipated, then, and while on paper it doesn't necessarily look like it's going to reinvent the wheel, as long as it continues to be satisfying to cover that wheel with paint then it's sure to be a success.
---
Metal: Hellsinger (September 15)
Formats: PS5, Xbox Series X/S, PC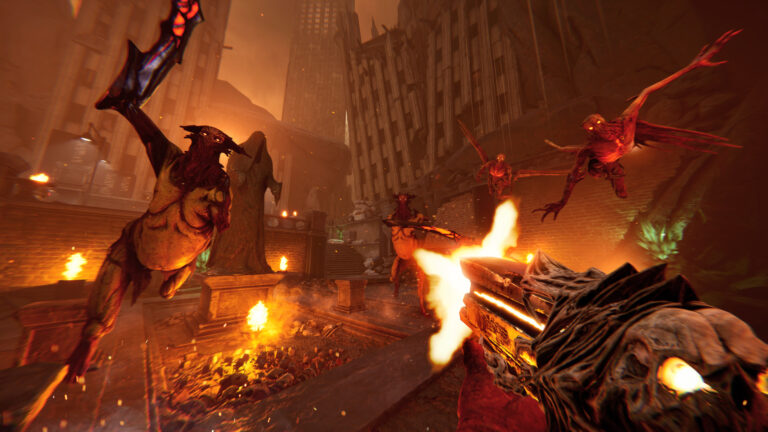 There are few things more satisfying in video games than ploughing through hordes of enemies in an FPS, but Metal: Hellsinger may have found something even more engaging.
By incorporating Doom-style FPS gameplay with heavy metal music and encouraging the player to kill to the beat, this could be one of the most enormously engrossing action games to date as long as it's handled well enough.
---
Deliver Us Mars (September 27)
Formats: PS5, Xbox Series X/S, PS4, Xbox One, PC
Deliver Us the Moon has earned something of a cult following since its original 2018 release, one that's only grown with its subsequent, improved console ports.
This sequel is set 10 years after the first game and, in case the title wasn't obvious, substitutes grey for red as a new protagonist and her robot explore Mars.
---
2022 Games: October releases
Formats: PS5, Xbox Series X/S, Switch, PS4, Xbox One, PC
Given the enormous success of the original Overwatch, it's understandable that Blizzard has been spending a long time on its sequel to make sure it gets everything absolutely right.
Now that it's finally set to be released nearly three years after it was originally announced, all eyes are on Overwatch 2 to see if it can make lightning strike a second time.
Most controversial is the game's decision to switch from 6v6 gameplay with two tanks to 5v5 with one tank, with the aim being to speed up matches. Time will tell.
---
Marvel's Midnight Suns (October 7)
Formats: PS5, Xbox Series X/S, PS4, Xbox One, PC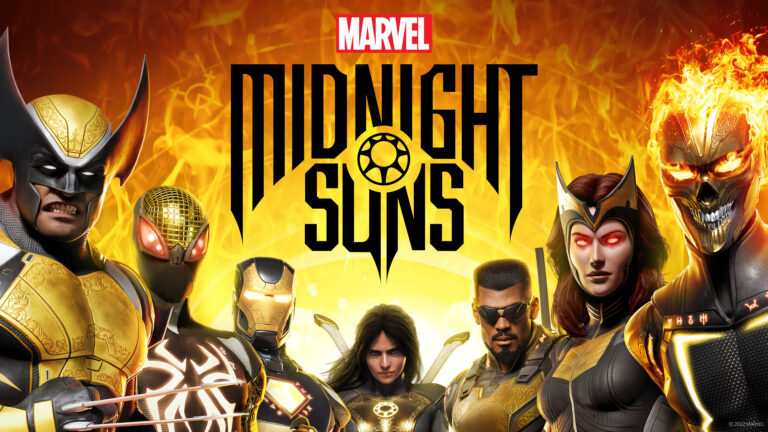 One of countless games that suffered hefty delays this year, Midnight Suns was originally due for release in March 2022 before developer Firaxis pushed it back seven months.
It may have been a wise move in hindsight – the lukewarm reception to Marvel's Avengers shows how even an IP as white-hot as Marvel can be met with indifference if it isn't handled in an engaging manner.
We're curious to see if Midnight Suns' XCOM-style turn-based tactical gameplay will ultimately prove to be a strong fit for the Marvel universe.
---
A Plague Tale: Requiem (October 18)
Formats: PS5, Xbox Series X/S, Switch (Cloud), PC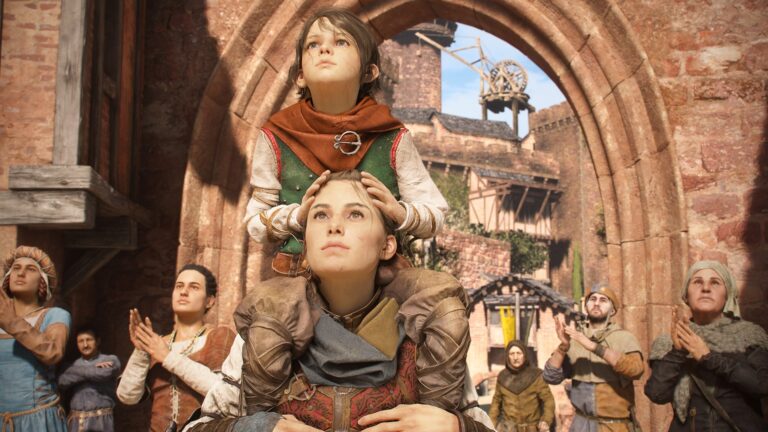 Given that the sequel to A Plague Tale: Innocence will feature such themes as blood disease, the Inquisition and the first game's notorious seas of plague-carrying rats, it's fair to say Requiem isn't quite going to be a light-hearted romp.
Still, Innocence was one of the most emotionally impactful games of the last generation, and we're curious to see what the added power of the current-gen systems can bring to what promises to be a darkly atmospheric title.
---
Mario + Rabbids Sparks of Hope (October 20)
Format: Switch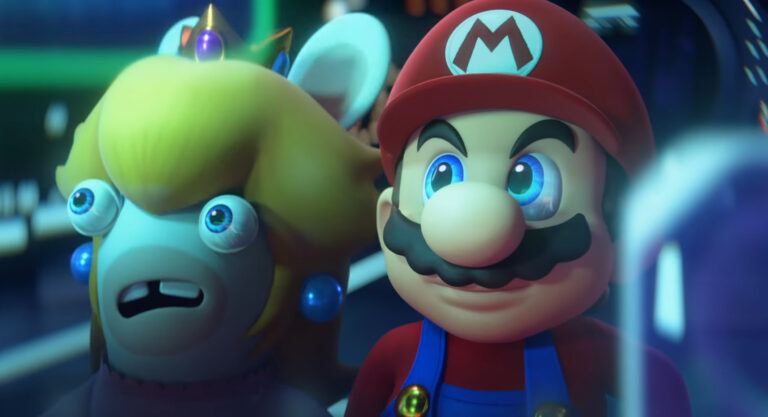 Given that the original Mario + Rabbids appears to be permanently on sale these days, there's really been no excuse not to enjoy its X-COM-inspired mirth.
Sparks of Hope aims to up the ante by making the levels less linear and ditching the grid-based nature of the first game, while also adding new allies like Bowser to the mix.
The game is also likely to sound even better than its predecessor, with former Rare composer Grant Kirkhope this time joined by Yoko Shimomura (Street Fighter II, Kingdom Hearts) and Gareth Coker (Ori).
---
Scorn (October 21)
Formats: Xbox Series X/S, PC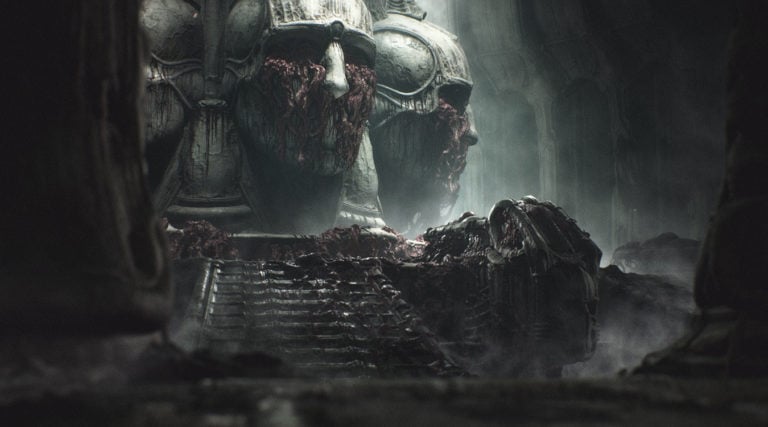 The jury's still out on whether Scorn can deliver a truly shocking survival horror experience, given that gameplay footage is still rather on the scarce side.
If the game is half as good as its extremely dark, HR Giger-style art design, however, it will end up being something special.
---
Formats: PS5, Xbox Series X/S, PC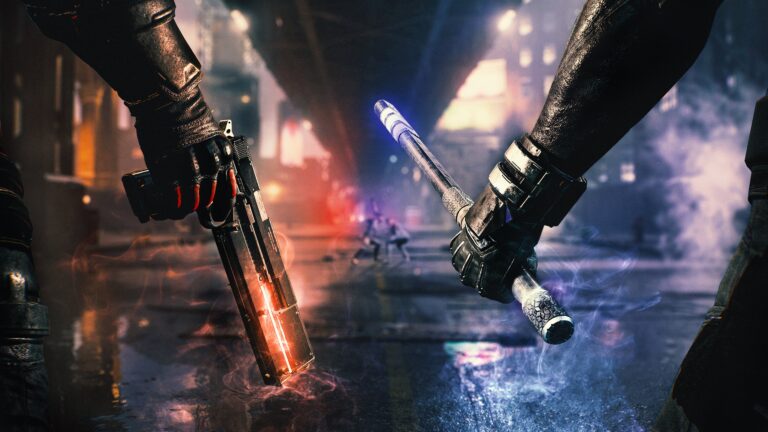 Marvel isn't the only comic book company whose games are subject to unfortunate delays.
While Spider-Man and co have been holding fire as Midnight Suns prepares for release, the likes of Robin and Batgirl have been doing the same with Gotham Knights, which was originally planned for 2021.
It looks like it may be worth the wait, though, with players able to choose between four different characters – Nightwing, Batgirl, Robin and Red Hood – each with their own unique abilities.
---
High on Life (October 25)
Formats: Xbox Series X/S, Xbox One, PC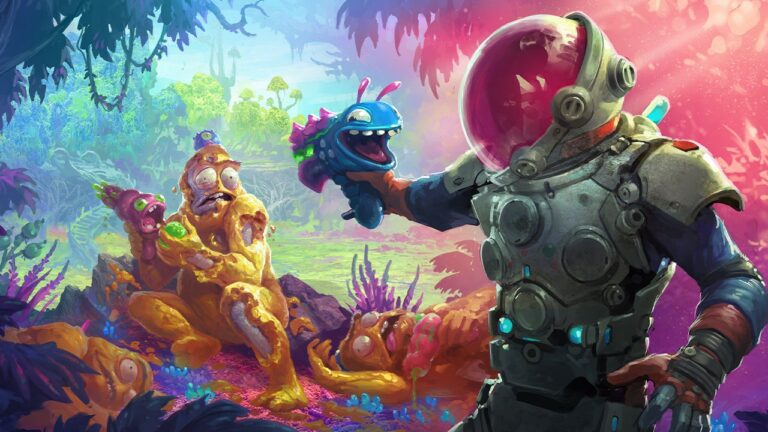 Rick & Morty creator Justin Roiland has already dabbled with a few video games via his Squanch Games studio, but High on Life looks set to be his most well-rounded project.
Currently exclusive to Xbox and PC and coming to Game Pass on day one, its main gimmick is that the player's guns have faces and can talk, with different guns featuring different personalities.
This opens up the very real possibility (fingers crossed) of players being encouraged to do multiple playthroughs armed with different guns to see how the dialogue changes.
---
Formats: PS5, Xbox Series X/S, PS4, Xbox One, PC
The 19th Call of Duty game promises a globe-trotting operation spanning missions in Europe, Asia and the Americas.
It will include "offshore sieges with underwater combat, all-out explosive assaults from 30,000 feet above enemy strongholds, and high-stakes, low-profile stealth missions in both plain sight and under the cover of darkness".
It will also toss in an "evolved" version of Special Ops, the returning tactical co-op mode previously featured in multiple Modern Warfare games.
---
Bayonetta 3 (October 28)
Format: Switch
For a while, it wasn't even clear if Bayonetta was still in development, given how long the radio silence was following its initial announcement.
However, the gameplay footage released last September finally reassured players that yes, it's still happening and yes, it looks great.
Then, in July, Nintendo released a new trailer finally confirming a release date of October 28, making for an interesting day for video games.
It now means that while PlayStation, Xbox and PC players will be enjoying the new Call of Duty on the same day, Switch owners won't feel left out without a blockbuster of their own.
---
2022 Games: November releases
Formats: PS5, Xbox Series X/S, PC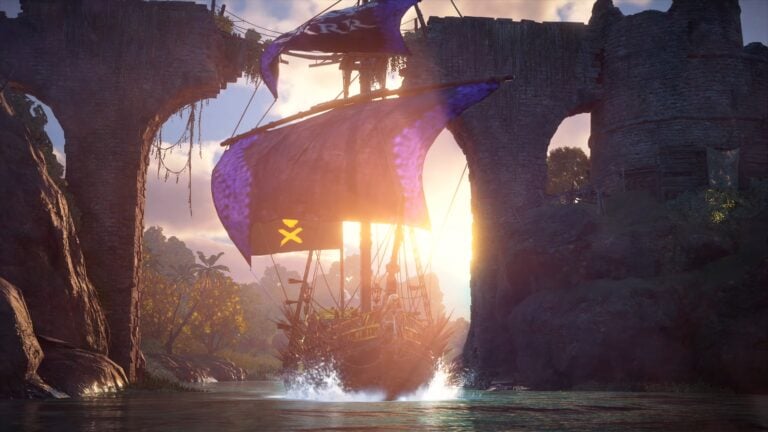 Having seen more delays than a train station during a rail strike, Skull and Bones is finally set for release in November (assuming there are no more last-minute hold-ups).
The game was originally designed to be a multiplayer spin-off of Assassin's Creed Black Flag, but that was back when it began development in 2013.
Nine years later, it's going to be interesting to see how much of that Blag Flag influence remains, and whether what's there now is going to be engaging enough to have made it worth the lengthy wait.
---
God of War Ragnarok (November 9)
Formats: PS5, PS4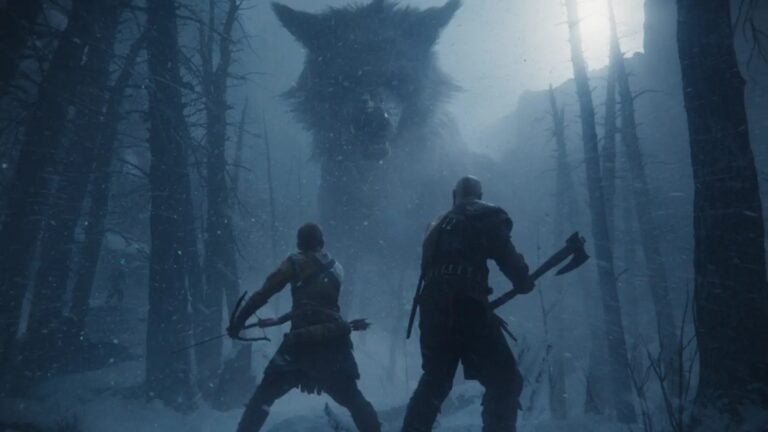 After what felt like an endless "will they, won't they", Sony Santa Monica finally confirmed that, yes, Ragnarok would be releasing in 2022 after all.
With Kratos' son Atreus returning for another adventure, and a promise that this will mark the end of the Norse era of the God of War series, it seems certain that there will be some truly bombshell moments in this one.
Nobody will be happier than Sony, though, which looked for a while like it might have had to go a second Christmas without a blockbuster title.
---
Pokémon Scarlet and Violet (November 18)
Format: Switch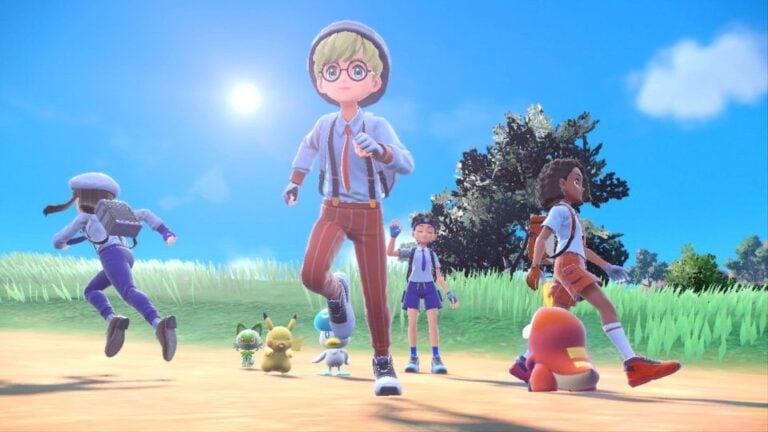 As entertaining as the remakes of Pokémon Diamond and Pearl were, and as surprisingly fantastic as the spin-off Pokémon Legends: Arceus was, there's nothing in the Pokémon community quite like a new generation.
Scarlet and Violet mark the ninth generation of Pokémon, and appear to be set in an area inspired by Spain.
From what we've seen so far, it looks like Legends may have had some sort of influence on the open world exploration, but until we get to play the final thing it remains to be seen quite how strong that influence is.
---
2022 Games: December releases
Formats: PS5, Xbox Series X/S, PS4, Xbox One, PC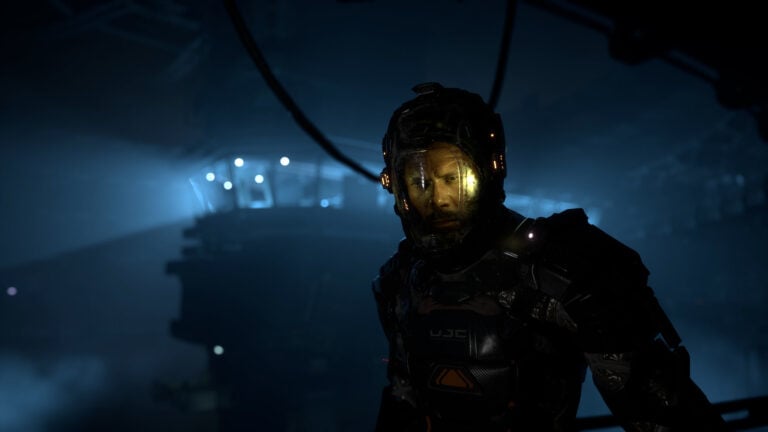 As players continue to await the 2023 remake of the original Dead Space, something potentially more horrifying could be – quite fittingly – preparing to jump out and catch them unawares.
The Callisto Protocol is directed by Glen Schofield, who co-created the Dead Space series, and the influences are clear from the game's trailer.
Speaking of which, it's one of the nastiest trailers we've ever seen for a horror game, so at least you can be sure it's got the tone right.
---
2022 Games: TBC 2022 releases
Formats: PS5, Xbox Series X/S, PC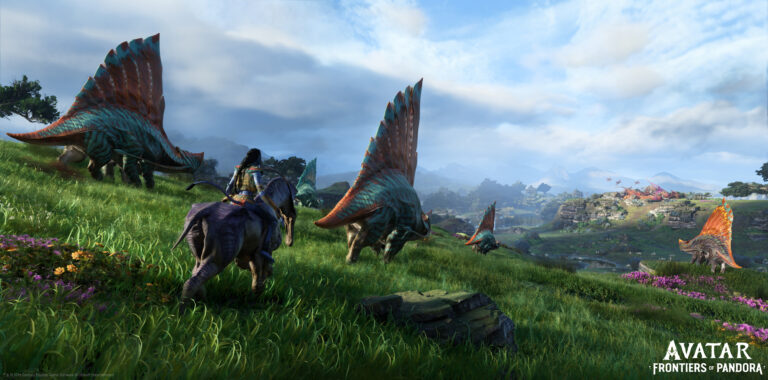 The Division studio Massive Entertainment first announced that it was working on an Avatar video game more than five years ago.
It finally looks like Avatar may be coming out this year, but time does appear to be running out on that front.
Given that we've still seen very little of the game in action, there's every chance this one could slip to 2023.
---
Formats: PS5, Xbox Series X/S, Switch, PS4, Xbox One, PC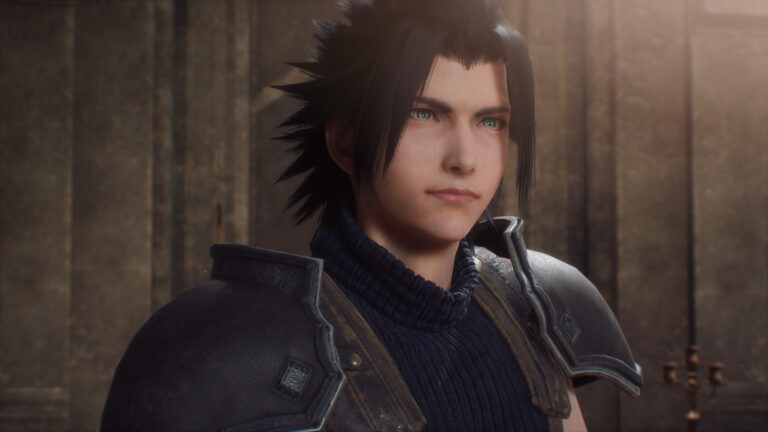 In a surprise announcement in June, it was revealed that a remaster of Crisis Corse: Final Fantasy VII would be coming later this year.
Crisis Core was lauded as one of the better action RPGs on the PSP, so the prospect of playing a newly enhanced version in HD is an enticing one.
What's more, the promise of new 3D models, a new soundtrack and voice acting shows that this is going to be more than a simple upscale job.
---
Formats: PS5, Xbox Series X/S, Switch, PS4, Xbox One, PC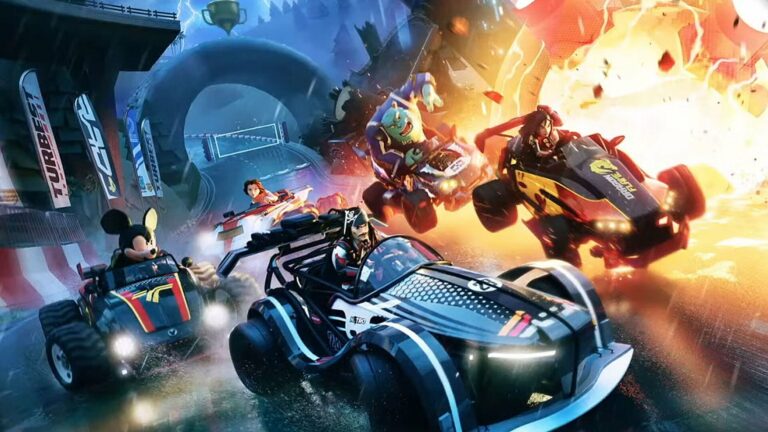 Gameloft's free-to-play Disney racing game doesn't have a release date yet, but it should be sooner rather than later.
The game's already enjoyed a successful closed beta, and initial feedback from players has been positive.
As long as Gameloft can avoid the typical free-to-play trappings – something it doesn't always manage to do, in fairness – this one could be popular.
---
Formats: PS5, Xbox Series X/S, Switch, PS4, Xbox One, PC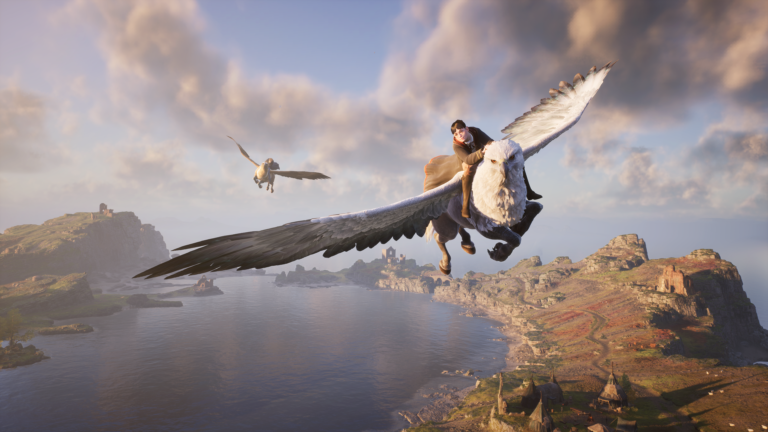 Avalanche's action RPG set in the Harry Potter Wizarding World universe continues to go without a firm release date.
From what we've seen of the game, it already looks like it's going to be a high-quality product, which fans of the series will hopefully enjoy.
What remains to be seen, however, is how the ongoing furore surrounding Potter creator JK Rowling's comments on the trans community will affect the game's sales.
---
Formats: PS5, Xbox Series X/S, PS4, Xbox One, PC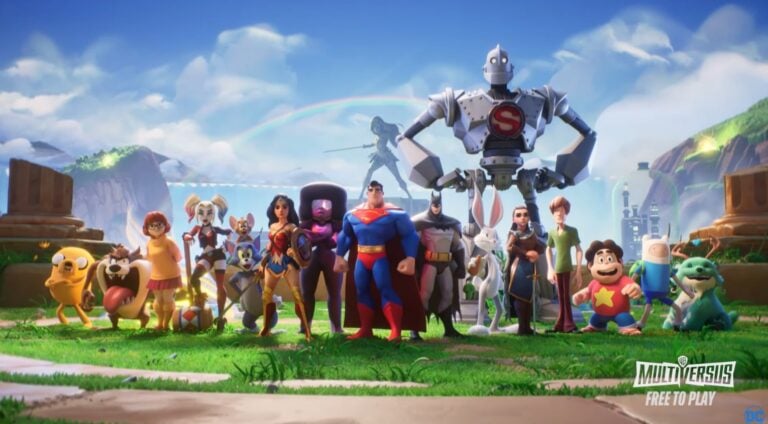 On paper, it doesn't seem like MultiVersus would work, but this Smash Bros clone – which lets Ayra Stark from Game of Thrones and Shaggy from Scooby-Doo team up to fight Batman and Bugs Bunny – had a great closed beta.
An imminent open beta will add The Iron Giant as a playable character, but there's still no word on the game's final release date.
As with Disney Speedstorm, MultiVersus may live or die by how reliant the game is on microtransactions, because the core gameplay here is sound.
---
Oxenfree II: Lost Signals (2022)
Formats: PS5, Switch, PS4, PC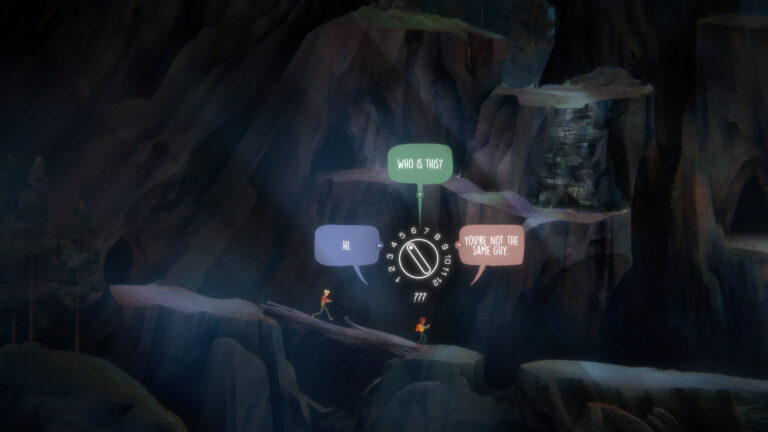 The original Oxenfree was a wonderful supernatural horror game which was (rightly) nominated for numerous awards.
Oxenfree II will be set five years later and features a new protagonist who is heading back to her hometown to investigate a series of odd radio transmissions.
As long as the sequel doesn't stray too much from what made the original so well-loved, Lost Signals will be great.
---
Return to Monkey Island (2022)
Formats: Switch, PC
Despite surely being old enough to know better, portions of the Monkey Island fan community let themselves down recently with their behaviour which saw creator Ron Gilbert step away from social media.
The reason? The art style for Return to Monkey Island, the sixth game in the Monkey Island series and Gilbert's first since Monkey Island 2.
While the new look is certainly an acquired taste, the backlash to it has been nothing short of ridiculous, and as long as the game is funny – and with Gilbert at the helm again we have high hopes – that's all that matters.
---
Formats: PS5, Xbox Series X/S, Switch, PS4, Xbox One, PC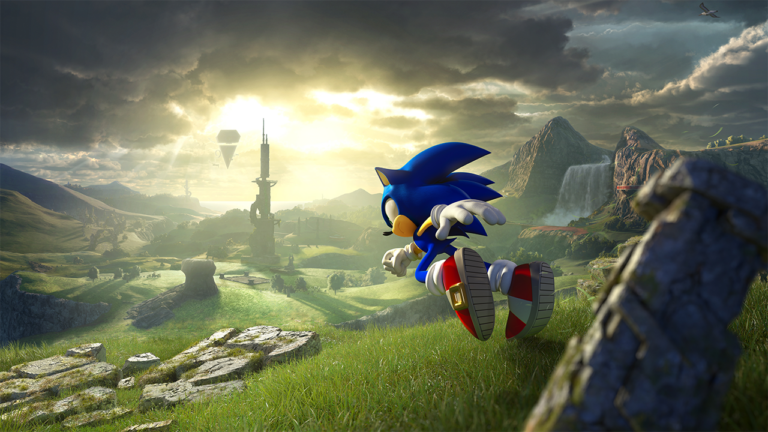 A great man once said, "Sonic fans are never happy". And if he didn't, he should have. Sonic Frontiers is the latest game in the series to have divided the fanbase.
To be fair, this time the debate is an understandable one: Frontiers' large open-world, almost Breath of the Wild style environment marks a bold new direction for Sonic games, and so it's natural that fans would be wary.
Media impressions have been all over the place too, which certainly can't be helping to calm fans' nerves. All will be revealed later this year.
---
Formats: PS5, Xbox Series X/S, Switch, PS4, Xbox One, PC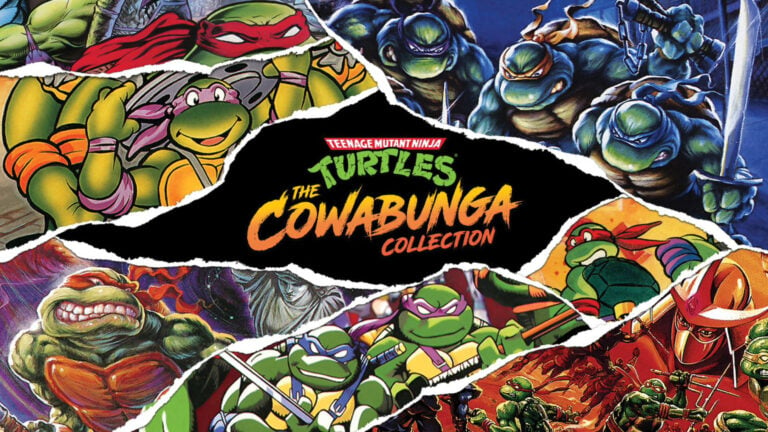 The team at Digital Eclipse has more or less nailed the retro compilation routine by now, to the extent that every time a new collection is announced it's almost a certainty that it'll be handled well.
Its latest offering will cover 13 Teenage Mutant Ninja Turtles games from Konami's 8-bit and 16-bit era (i.e. the good TMNT games), along with a bunch of behind-the-scenes content.
Given that the line-up includes the likes of the TMNT arcade game, Turtles in Time and the extremely underrated Game Boy title Radical Rescue, this would take a big disaster to get wrong.
Related Products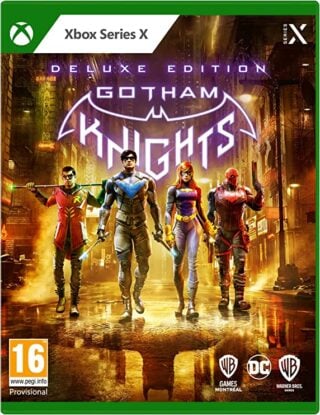 Gotham Knights - Deluxe Edition (Xbox Series X|S)
Other Products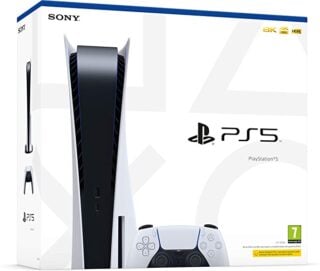 PlayStation 5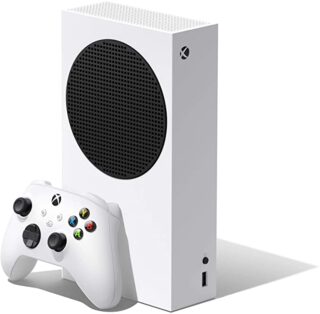 Xbox Series S
Some external links on this page are affiliate links, if you click on our affiliate links and make a purchase we might receive a commission.