Inside Microsoft's plans for the next Xbox
VGC investigates Microsoft's two-pronged strategy for next-gen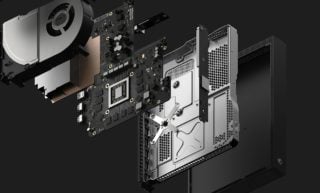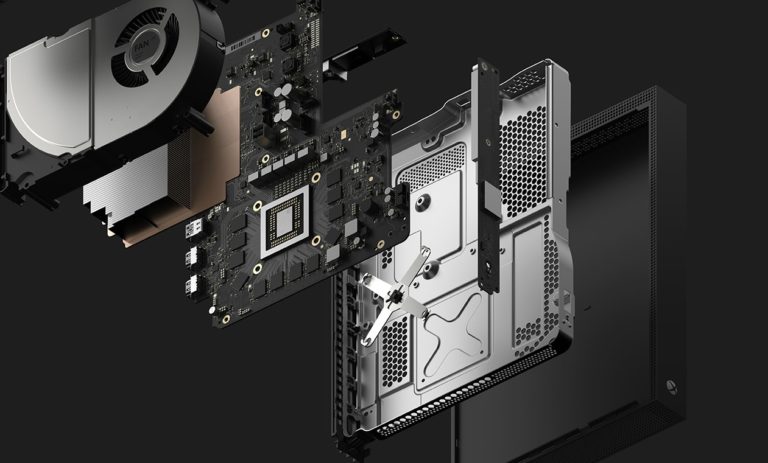 In 2012, a leaked document revealed not only the technical specifications for a new Xbox, but the brand marketing road map to boot. Seven years later, leaked information is now painting a credible picture of what the Xbox One successor will be when it arrives in 2020.
Read our E3 2019 dates schedule for every conference and live stream date.
In the meantime, Sony has officially outlined its first PlayStation 5 details with a tactical glimpse of hardware targets, prompting global media to speculate on this race for raw power. Nintendo too is reported to be closer to unveiling new Nintendo Switch versions, while Google has attempted to derail the entire hardware battle royale with Stadia, a gaming platform that exists in the cloud.
Microsoft's plans for the next hardware generation have been open to plenty of conjecture. However, our own sources have provided insight on the accuracy of reported tech specs, informing VGC about how this lines up with a necessary strategic direction. Regarding the new Xbox and PS5 in particular, we've learned that they are near diametrically opposed in terms of a commercial mission.
"Both Scarlett and PlayStation 5 are fully expected to at least double the performance of the current most powerful console in the world, Xbox One X, which would be ten times the grunt of Xbox One S."
Microsoft's so-called Scarlett project (or 'Xbox Two', if that's what you want to go with) is said to be a two-pronged attack, with a premium hardware offering and a lower-priced streaming-oriented device. Both will take full advantage of Microsoft's robust cloud infrastructure to provide high-end gaming experiences anywhere. Sony and its assumed PlayStation 5 is being talked of in terms of doubling-down on hardware might at an attractive price, which several sources indicate makes up for Sony's comparative lack of command in cloud services.
Both Scarlett / Xbox Two and PlayStation 5 are fully expected to at least double the performance of the current most powerful console in the world, Xbox One X, which would be ten times the grunt of Xbox One S. While this could well be the last time a next-generation battle is fought on hardware specifications, it is a necessary and entirely relevant evil nonetheless. However, the suggestion is that the much vaunted Xbox power of the cloud is about to make its impact. We asked those in the know to see how this will go…
Leaked tech specs and what to believe


It is understood that the new Xbox family is being developed under the codename Scarlett and VGC has heard an emphatic 2020 release date from numerous sources. Where it becomes more interesting is the going theory – again acknowledged by our insiders – that there are two versions of the next Xbox expected to launch at the same time, dubbed Lockhart and Anaconda. Lockhart is a stripped back iteration designed for streaming games. Anaconda is the more familiar console generation upgrade and boasts the necessary GPU power and RAM onboard.
The ballpark potential of Scarlett / Xbox Two is best gauged by looking at the Anaconda technical specifications, which jeuxvideo.com sources have come closest to hitting on the head. The AMD-based chipset has a custom 8 core 16 thread Zen 2 CPU, custom Navi 12+ teraflops GPU, 16GB of GDDR6 RAM and a 1TB NVMe SSD running at 1+ GB/s.
The teraflops target is huge, comparable to a $1200 GTX Titan XP performance. Industry watchers are saying that Anaconda could ship at $499. If true, Anaconda gets close to a 10x performance upgrade above Xbox One at 1.3 TF; double that of Xbox One X at 6 TF. This is a box aimed at delivering 4K at 60+fps, likely being the Most Powerful Console in the World.
Lockhart is arguably the more interesting of the two, designed to appeal to cost-conscious players who want a taste of the next generation but at a slightly lower entry point performance-wise. The CPU is the same custom 8 core / 16 thread Zen 2, and shares the same 1TB NVMe SSD. The GPU, however, is a custom AMD Navi 4+ teraflops, with 12GB GDDR6 RAM onboard. It should still outperform Xbox One X and manage 4K at 60fps. It would play games designed for Anaconda, but with graphical downgrades.
What Microsoft is setting out to achieve, and establish, is a new Xbox family of consoles that provide consumer choice, with backward- and forward-compatibility as part of its DNA. We'll look further in this article into how the GameCore gaming platform from Microsoft is hoped to allow developers to code one game that suits all platforms, including PC. But for now, this is the thinking behind Lockhart and Anaconda.
Some insiders are referring to the new consoles as Xbox One S2, and Xbox One X2 respectively, if that helps.
Going back to Anaconda. That 12 teraflops target does seem ambitious, however it is within reach of conservative estimates produced by Digital Foundry guru Richard Leadbetter. Also, reputable news editor of Kotaku, Jason Schreier, posted to gaming forum ResetEra on March 27 that, "The only thing to know for sure is that both Sony and Microsoft are aiming higher than that '10.7 teraflops' number that Google threw out last week," referring to the unveiling of Google Stadia technical specifications.
It is revealing that our industry contacts routinely directed the conversation toward software and the cloud. While PlayStation 5 is likely to be largely hardware focused, the success of Scarlett is more about digital store fronts and subscription services as the main source of revenue.
Revised raison d'être for Xbox in view
As many of our sources have outlined, Scarlett is not so much about the hardware race as it is about selling software. Since 2013, the way we consume digital entertainment has changed dramatically, with subscriptions to TV and movie services such as Amazon Prime and the ubiquitous Netflix leading the way. When Microsoft finally does talk publicly about Scarlett, almost certainly at E3 (June 11 – June 13, 2019), don't be surprised to hear more time dedicated to how next generation games will be delivered and shared than bells and whistles inside each box.
"We understand that Game Pass accounts for an impressive percentage of Xbox revenue, and our sources see this as a major factor in the Scarlett equation. It's a service that Sony cannot easily rival with PlayStation 5."
The software-driven back-end of Scarlett is the number one priority for Microsoft. The company has roughly 100,000 Xbox servers worldwide for its cloud revolution heralded at the launch of Xbox One. These servers allow for hardware-to-hardware transfer of data required to put a game on the screen without the need to stream video. The latter is a lag-intensive scenario not ideally suited to gaming, with latency of around 130 milliseconds in a best case scenario.
For Lockhart in particular, being offered as a low-cost alternative to Anaconda, the likelihood is that data streaming will allow for Scarlett games to run at 4K at 30fps or 1080p at 60fps on this entry-level box. While this may seem underwhelming on paper, the reality is that less than 10 percent of players utilise 4K, and the cost consideration is a serious issue for most. Lockhart has very likely been designed for this purpose, and is expected to be a disc-less box similar to the recently announced disc-less Xbox One S, but with all necessary base hardware.
Microsoft recently unveiled Xbox Game Pass Ultimate, which combines Xbox Live Gold with Xbox Game Pass for a $14.99 monthly charge. This deal was also predicted by one source, who suggested that the service could be ready to go live imminently, but would also allow for data-streaming when the time comes for the Scarlett generation.
Microsoft has not revealed exact subscriber numbers for Game Pass, but we have learned that there are currently some 9.5 million monthly users. Game Pass is an attractive proposition for publishers and developers because Microsoft pays out to developers each time a game is installed. It has become hugely valuable to small independents in particular, who now find themselves with a regular income and a strong community. The deal is similarly beneficial for Microsoft, which doesn't need to worry about disc manufacture and only takes a royalty cut from games that have been installed, with several games added every week.
[Update: we've removed a percentage figure from this article while we seek clarification over its context.]
We understand that Game Pass accounts for an impressive percentage of Xbox revenue, and our sources see this as a major factor in the Scarlett equation. It's a service that Sony cannot easily rival with PlayStation 5, and, combined with Project xCloud, puts Microsoft in a very strong position against Google and Amazon. With PS5, we are told, focus for Sony is hardware first and foremost – a powerful physical console. For Scarlett, Microsoft is putting forward the notion of a next-gen platform playable anywhere.
XCloud and Scarlett's 'Secret Sauce'
Billion-dollar datacentres are Scarlett's not-so-secret weapon, and Microsoft hopes they'll become the means by which the majority of Xbox owners will receive their entertainment in 2020. As we've established, digital downloads and streaming services are to become the driving force of Xbox finances, and the all-digital, disc-free Xbox One S is an early mover in this direction. It does beg the question of how much better and game-oriented the Azure datacentres truly are in conjunction with Project xCloud, unveiled in October 2018, of which more was revealed last March alongside a live demonstration.
While the first footage of Forza Motorsport 4 being played on a smart phone displayed some evidence of lag, or seemed weirdly disconnected to the hand-movements of the person demonstrating, as early road-tests go it was impressive, though by Microsoft's admission still in the early stages. Public trials begin this year.
Project xCloud levels the playing field for devices as diverse as mobile phones, tablets, existing Xbox One consoles, Windows PC and eventually Scarlett. Because Microsoft owns its datacentres, which serve 140 countries worldwide, it can tailor Azure for purpose.
It has talked about custom hardware, including "component parts of multiple Xbox One consoles, as well as the associated infrastructure supporting it". The reason this is relevant to Scarlett is that, when the new hardware is eventually introduced, the Project xCloud family of compatible devices could extend the Xbox Play Anywhere proposition. Microsoft has already stated how Project xCloud is "an integral part of our vision".
On this point, the reality dawns that Microsoft is moving toward ownership of gaming access in all its forms. If we're here to consider the chances of Scarlett's long-term success, software infrastructure combined with physical datacentres is a clear win. But while Microsoft may not be in a huge rush to sell a new generation of console hardware, it does need to beat Sony to the punch by offering next generation performance so that the gaming software becomes exciting again.
If Anaconda is presented as the ultimate incarnation at an achievable price-point, with Lockhart not too far behind, meanwhile Windows PC as an option for those that want to push performance limits of data streaming, or smart phone for lowest-end convenience over 4G, Project xCloud as it evolves with the times makes sense.
Piggybacking the PC market
It's clear from our many conversations that Microsoft's next generation vision is more or less hardware agnostic. Anaconda and Lockhart have their parts to play, but development on the hardware side has been paralleled by something referred to as GameCore, said to be a new creative platform for Windows 10 and Xbox – an evolution of the Universal Windows Platform (UWP).
Scarlett / Xbox Two will bridge the gap between Xbox One, in terms of backwards compatibility. GameCore will further allow the gap to close between Windows PC and the entire Xbox family, making it possible for the developers to create for one platform that is scalable across various hardware iterations.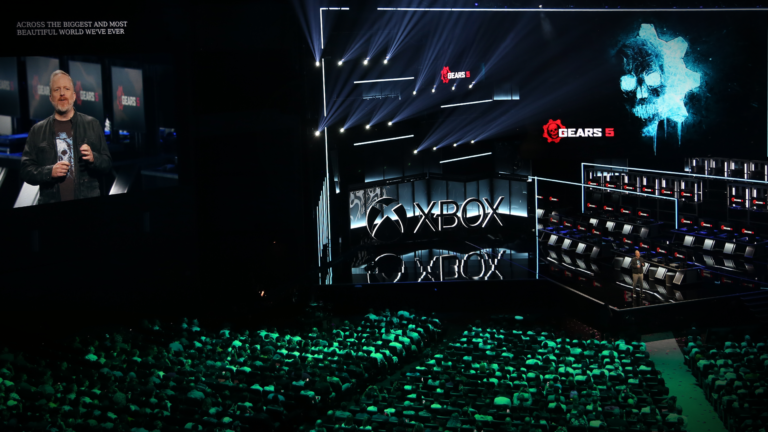 The Xbox Play Anywhere platform is similar, but restricted to Xbox One and Windows PC, where one purchase on the Windows Store allows for games such as Sea of Thieves, Gears of War 4 and Forza Horizon 4 to be downloaded and played on either platform. Players can play together on the same servers also, via Xbox Live. GamerCore should broaden the development platform so that Xbox One, Lockhart, Anaconda and Windows PC receive the same game at launch under custom configuration.
Given that PlayStation 5 and codename Scarlett / Xbox Two are using similar AMD chipsets, how is Microsoft going to get the upper-hand over the course of the next generation? The answer is by making it easier for developers to support the Xbox family alongside Windows PC. Better yet, it appears that Microsoft is rolling GameCore out ahead of Scarlett, meaning that new games for your Xbox One S or Xbox One X, may well be forwards-compatible with Lockhart and Anaconda.
It's not too much of a stretch to imagine Microsoft proclaiming that 'the future is already here' (or words to similar effect) when it unveils the 2019/2020 line-up of games during its E3 conference. You could be effectively buying Gears of War 5 for Scarlett via the Windows Store, getting a head start on your current generation Xbox or Windows PC, choosing to migrate to Lockhart or Anaconda whenever budget allows, or the convenience of additional devices calls.
On a lighter, though still strategical, point. Microsoft continues to pursue other ways for Xbox to feel like it belongs in our home. Last September, voice control via Cortana and Alexa-enabled devices was introduced to Xbox One via something called Xbox Skill. If you're someone who loves showing off with your Amazon Echo, for example, adding Xbox games to the list of things that respond to voice commands, saying "Alexa, start FIFA" is a nice thing to have. And you can bet that Microsoft is looking into more ways for the Xbox family to integrate via Scarlett and Windows PC.
Market-leading in a changing market
The last time Xbox attempted to steer players toward pastures new it didn't work out too well for the company at all. As mighty and technically impressive the potential for Scarlett might read, between the lines there's some truth in the suggestion that this is the only direction left that makes sense – for Microsoft. Xbox is trailing behind Sony in global hardware sales. We have it on good authority that 45 million Xbox One consoles are in homes compared to Sony's 92 million PlayStation 4 sales.
The pressure is on the company to reinvigorate if not reposition the Xbox brand, increasingly likely towards an iOS/Android-style system of hardware iterations that support Games as a Service, which would suit how the company now operates. This changes the outlook on who the main competitors are for Microsoft and Scarlett, especially now that Google has entered the frame with Stadia.
"The last time Xbox attempted to steer players toward pastures new it didn't work out too well for the company at all. As mighty and technically impressive the potential for Scarlett might read, between the lines there's some truth in the suggestion that this is the only direction left that makes sense – for Microsoft."
Word is that Nintendo is introducing new versions of Switch in 2019, which could take most of the family household spend in the run up to the holiday period. This steps upon the iterative strategy that Microsoft appears to be courting for Scarlett and beyond. Switch is already a device that uniquely offers tactile gaming on the go, at high quality, and network access is one of the last things people care about when playing Legend of Zelda on the train, or Smash Bros. versus friends in the same living room.
One version is said to be more powerful, supporting 4K output while the screen on the handheld itself is being bumped from 720p to 1080p. The other is a cheaper, purely portable design. Switch is already closing the gap on Xbox One with around 30 million worldwide sales. Arguably, the two brands can – and do – happily coexist. Remember the Wii-60? (Wii plus Xbox 360).
Meanwhile Google is bullishly claiming that "the future of gaming is not a box", with the firm looking to circumnavigate hardware altogether (although its virtual gaming platform still requires a controller). Google Stadia is arriving in 2019, going up against Scarlett with a message that mirrors the Project xCloud mission, "Game where you want, when you want", which translates as Software as a Service across phones, tablets, notebook and desktop PCs.
Games such as Assassin's Creed, powered by a 10.7 teraflops AMD GPU, can be played on your online Android device using a Bluetooth controller. Some games, which include Doom Eternal, will display in 4K at 60fps – but this all depends on quality of internet connection, and during the tech demo some lag was in evidence. The message that Microsoft is up against is that cloud-based next-gen doesn't need a next console.
Finally, multiple sources have advised VGC that PlayStation 5 is not going to arrive until 2020 at the earliest. The same sources back this claim by saying that Sony has no need to rush ahead while PS4 continues to dominate console hardware sales.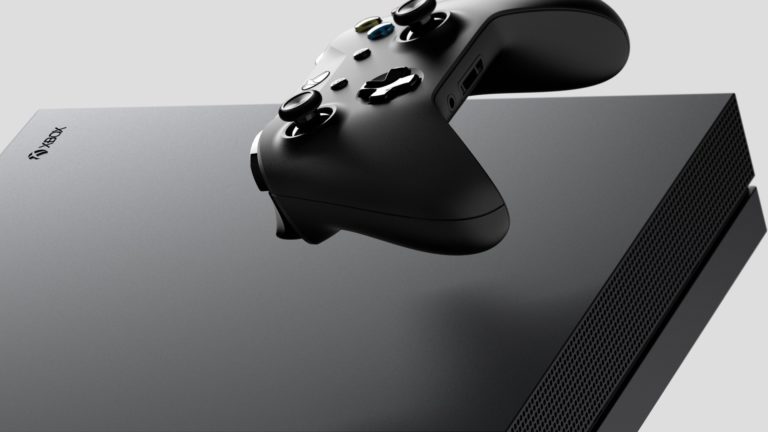 To keep backers hungry, Sony's lead system architect of PS4, Marc Cerny, recently brought Wired magazine up to speed with Sony's PlayStation 5 plans. Ahead of Cerny's interview it was suggested that PS5 boasted a 14 TF GPU, 24GB of RAM and a 2TB NAND flash hard drive. Its focus would be VR and 8K resolution. The Wired article then confirmed an eight-core AMD Ryzen CPU, a custom Navi GPU to support ray tracing, and a custom ultra-fast SSD (reported to cut load times from 15 seconds to 0.8 seconds in one example).
Prior to the Cerny interview, nowhere in among the noise surrounding PS5, was the possibility of Sony competing with Google and Microsoft for cloud dominance discussed. The perception is that if the next-generation battle truly is about the cloud, Sony is lagging far behind. If players can still be wowed by traditional gaming hot-rods comparable to high-end gaming PCs, this is PlayStation turf. That Cerny boldly advised Wired that "we are cloud-gaming pioneers, and our vision should become clear as we head toward launch" should set another cat among the already harried pigeons.
Scarlett in Summary
Microsoft is holding its Xbox E3 2019 conference on June 9, where it is almost certain to run through its plans for Scarlett / Xbox Two now that Sony is out there setting targets for PS5. The big question that we would like to see answered relates to where Microsoft can be most unique – the one thing that Scarlett offers that is impossible to imitate.
Google Stadia has cloud gaming covered and is launching this year. Sony is not expected to introduce PS5 until 2020 at the earliest, allowing PS4 to further its brand dominance, and biding its time to deliver the most power at the right cost.
Microsoft, seemingly forced to make its move, needs something unassailable to pull away from Google and power ahead of Sony. Again, Microsoft is revealing those cards first, allowing its fiercest rival to wait in the wings and decide how best to counter the best and worst of how the next generation Xbox is both perceived and received.
Related Products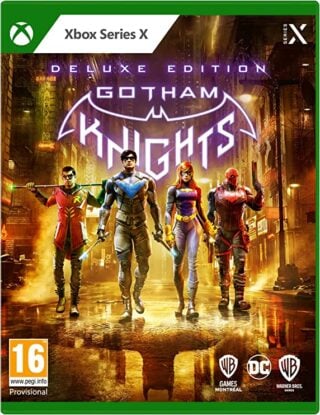 Gotham Knights - Deluxe Edition (Xbox Series X|S)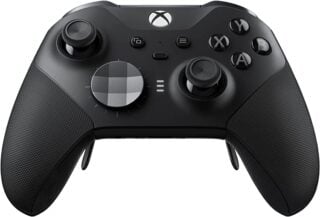 Xbox Elite Series 2 Wireless Controller
Other Products
Some external links on this page are affiliate links, if you click on our affiliate links and make a purchase we might receive a commission.