VGC's Studio of the Year: Supergiant
In 2020 the Hades developer showed that incredible games don't have to come at the cost of developers' wellbeing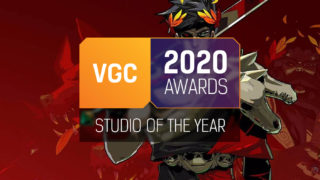 Even if Hades wasn't a fantastic game, Supergiant would still be the developer of the year. If anything, the fact that for many people it's their game of the year should be proof that you can produce excellence without sacrificing the health of your staff.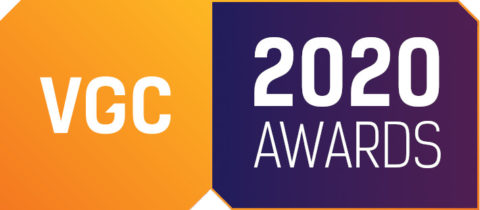 The video game development cycle lacks transparency. Outside of very carefully orchestrated marketing campaigns, and frequent leaks, peaks behind the curtain are rare.
VGC's 2020 Awards
Person of the Year: Phil Spencer
Innovation of the Year: DualSense
Platform of the Year: PlayStation 4
Developer of the Year: Supergiant
Game of the Year: Revealed Dec 29
But for Supergiant, a studio that opened the door to the documentation of their games as far back as Giant Bomb's Building the Bastion, transparency is in their DNA.
You can watch the moment the team nervously waits for Hades to be announced by Geoff Keighly at the 2018 Game Awards where it launched on the nascent Epic Game Store. You can follow the entire journey through Early Access until 1.0 launch. This is all thanks to Noclip, the crowd-funded video game documentary production house run by Danny O'Dwyer, and its series Developing Hell.
This intimate look at the development of Hades is illuminating not only regarding the creation of the game itself but sheds light as to how a team like Supergiant operates. They are a small team, many of whom worked together in a disused home belonging to co-founder Amir Rao's father.
It would be easy then to make the assumption that for a team of less than 20 to make a game as multifaceted and impressive as Hades, crunch wouldn't only be inevitable but expected.
Crunch is a complicated subject. It's generally agreed upon that developers absolutely shouldn't be forced to work long hours and drastically impact their own mental and physical health for the sake of a product, but the solution to the issue is something that is still up for debate.
When asked about the subject in an interview with Kotaku's Nathan Grayson, Creative Director of Supergiant Greg Kasavin said on crunch:
"It's one of those things where the term itself is flawed… I hesitate to even use the term right now, because it means really different things to different people. We want an environment where we can do our best work."
After highlighting the company's unlimited holiday policy and the recently imposed mandatory 20 vacation days per year, Kasavin acknowledged that sometimes developers need their peers to look out for them.
"Supergiant made a game as transparently as possible, while protecting their staff and releasing in the most difficult year for game development in recent memory."
"We try to look out for each other and say, 'Hey, is this too much? Can we alleviate some of the burden here?' Sometimes it's not even a question, right? It's like, 'No, you're doing too much.'"
Multiple blockbuster games released in 2020 have been subject to widely reported crunch and exploitative work practices. Accounts from both Naughty Dog's The Last Of Us Part 2 and CD Projekt Red's Cyberpunk 2077 have increased calls for developers to have a seat at the table when negotiating.
While empty promises to take responsibility and do better have come from both companies, launching complete games of this size doesn't always seem viable. Triple-A games releasing without a host of issues feels like a miracle, and in 2020 we've seen just how badly it can go for companies when massively hyped releases are forced out the door in unfinished states.
Not only did launching Hades in Early Access allow for the creation of a better game in harmony with an organic community that was built around it, it also allowed the developers to work on the game at a sustainable pace. If something wasn't working, they could fix it as the game evolved.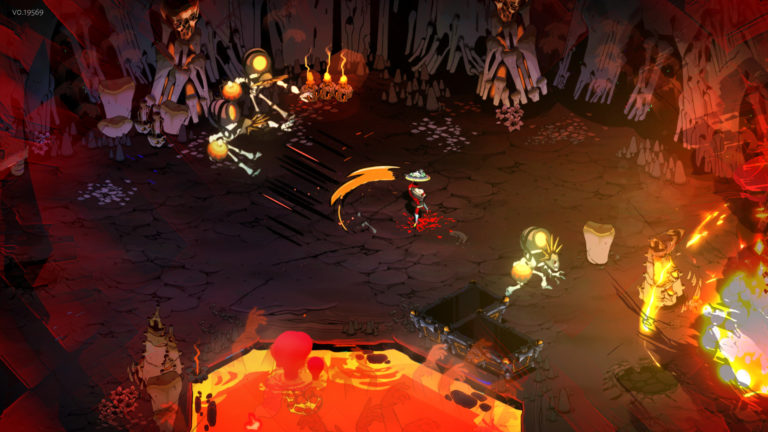 In a typical release cycle, if a game comes out and the player base rejects it, there's a scramble to right the ship. For Hades, the players and Supergiant navigated the waves together.
Early Access also allowed for new avenues for story-telling. For players willing to support Supergiant in the early stages, they were greeted with dialogue acknowledging the game's state. Much like how Hades uses the genre of rogue-like to thematically match the narrative and comment on the genre itself, Supergiant managed to do this with the concept of being in early access.
Hades has laid groundwork that we hope companies follow for years to come. It's certainly not the first game to come from early access and be a success story, but it's unique in the sense that there's no caveat. Supergiant made a game as transparently as possible, while protecting their staff and releasing in the most difficult year for game development in recent memory.
All of that would be grounds for developer of the year. However, on top of that, what they produced just so happened to be one of the best games of 2020, proving above all that the creation of fantastic games doesn't have to be hell.