VGC's 10 best games of the year 2022
From triple-A to indie, these are the 10 games that have defined the year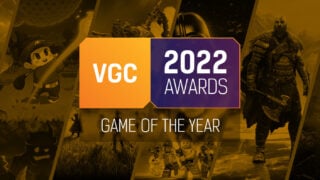 A summer lull aside, 2022 was the year the current generation of video games really kicked into gear.
After a pandemic-stricken launch year that affected game production well into 2021, PS5 and Xbox Series X|S owners would be forgiven for feeling like the new generation hadn't really started yet.
2022 was different. Sony's impressive first-party lineup has managed to generate hit after hit while its biggest competition struggled. Nintendo's reserved dominance has seen the Switch well on its way to the top of the all-time best-selling consoles list.
And while Xbox has still been largely lacking in the first-party triple-A department, many of 2022's very best indie and third-party games have been available on day one on Game Pass, a deal which only looks more appealing as belts tighten around the world.
VGC's Best of 2022 games list is comprised of titles that have impressed our critics and added something new or significant to the world of video games. From triple-A to indie, mobile to multi-platform, this is a list of the games that defined the last 12 months.
---
It's often said by pedants that "golf is a good walk ruined". But what if walking was replaced with teleporting?
A rogue-like meets Tiger Woods, Cursed to Golf is a perfectly tuned game that expertly walks the balance between challenging and compelling.
It's a brilliant take on the golf genre and its wonderfully designed stages and strong shooting mechanic make it a dream to play.
It speaks volumes that we can lose a lengthy run by getting Game Over on the 16th hole and get sent all the way back to the start of the game, and our first response is to happily start a new round rather than being tempted to balance our controller on a tee and drive it through the wall.
It's clear that the game has been designed with tremendous care and attention, and everything feels so perfectly tuned to ensure that players never feel frustrated, despite the entire premise being tailor-made.
That's an exceptionally hard thing to pull off, but we take our golf visors off to the team at Chuhai Labs, which has done so with gusto.
---

Horizon Forbidden West is a reminder of how enjoyable an open-world game can be. The moment-to-moment gameplay is exceptional, with best-in-class bow combat and an army of machines to take down with it.
If it wasn't already, Ashly Burch's portrayal of Aloy should be held up alongside Ashley Johnson's Ellie and Christopher Judge's Kratos in the pantheon of great PlayStation protagonists. Indeed, it could be said that Horizon Forbidden West makes an argument for her place at the front of the queue.
There will be some open-world fluff that will turn some players off, but it's entirely optional and for those not looking for it, Forbidden West delivers an exceptional 30-hour campaign.
However, if you're willing to take your time and explore the ruins of a fallen society, where every other corner is teeming with machines that you'll need to be at the top of your game to destroy, then Horizon Forbidden West becomes an incredible game set in a world that we wanted to return to many hours after the credits rolled.
---
8. Marvel Snap

Marvel Snap's greatest achievement is that it makes you forget that you're playing a card game.
Its developer has so clearly prioritised the speed of matches that you'll finish one and not even notice you've started another until you're halfway through it.
By only having three places to put down a card, the choice paralysis is eliminated, and matches become far more enjoyable because of it.
The respect for players' time, and the acknowledgement that there are plenty of people that would love to play a Marvel card game without the aggro of a traditional deck-builder, has made Marvel Snap a massive hit and a permanent fixture on our phones.
Smart upgrade paths for characters and the entire Marvel cannon to pull from means that Marvel Snap should have a long future ahead of it, especially as the film and TV side of Marvel continues to explode ever outward. It's Hearthstone without the hassle, and it's one of our favourite games of the year.
---
TT Games loves Star Wars. You'd have to in order to make what is now the fifth or sixth Lego Star Wars game, depending on which in the series you count.
But from the minute you begin Lego Star Wars The Skywalker Saga, it's impossible not to feel absolutely overwhelmed with the reverence for the legendary franchise.
It feels like TT knows that this is very likely its last chance to do this series justice, and it's not only done that, it's created what is the very best Lego game, and frankly, one of the best Star Wars games that has ever been made.
With an utterly staggering amount of content, improved mechanics in every way compared to its Lego heritage, and that best-class humour the series is known for, The Skywalker Saga isn't just a love letter to Star Wars; it's a love letter to Star Wars fans.
By the time credits rolled on The Rise of Skywalker and the twin suns of Tatooine set for probably the final time in Lego form, it was a melancholic moment for us for a franchise that has transcended generations, both in video games and in real life.
But, with all of the galaxy to explore, and about 1 billion collectables to find, it wasn't the end. To paraphrase a legendary Jedi, we'd only just taken our first steps into a larger world.
---
6. Vampire Survivors

The numbers go up. By the way that many in the games industry talk about Vampire Survivors, you'd be forgiven for thinking it's the deepest, most stunning Triple-A RPG that's ever graced video games.
Players racking up hundreds of hours on runs that end in heartbreak or triumph, talk of the hundreds of weapons in the game. Then you play it and… it's not that. Then why did it manage to somehow take over the world and essentially become the screensaver to many players' Steam Decks? Well, it's just unbelievably enjoyable.
It's an idle RPG, meaning the character attacks for you. All you're really in charge of is the movement, and which upgrades you pick. Enemies will shamble towards you, and you'll attack them. You kill enough of them, you level up and get access to more attacks.
More enemies show up. The numbers go up. Your experience goes up. The power of your attacks go up. The enemies go up. Up. Up. Up.
It's an intoxicating experience and one that you'll simply never be done with because the numbers go up. It's Cookie Clicker: The RPG. Not only that, the music is great, and the pixel art is extremely readable despite the absolute chaos that can ensue.
---

Final Fantasy 16 producer, Naoki Yoshida, reckons it'd take 15 years to build an open-world Final Fantasy, what with the effort required to execute their level of cinematic storytelling at that kind of scale.
Right on cue, here comes Monolith Soft, with a 140-hour bruiser of a JRPG – its fourth in 12 years.
Xenoblade Chronicles 3 shows us that satisfying storytelling, embedded in a vast, not-quite-open world is doable. Though, how the studio works at this rate is as big a mystery as any raised in the game's tale of warring nations and their puppet masters.
Xenoblade Chronicles 3 delivers a massive world, and more than enough story and character to fill it, combined with the series' most reactive combat system to date. While certainly a monster commitment, Aionios is an incredible place to live for a month or two.
And so continues one of the great JRPG success stories of the last ten years. A genre that simply grown too unwieldy for many to make, tamed and mastered by the potent combination of Monolith Soft's pedigree and Nintendo's quality control. As others wrestle with scale and story, Xenoblade Chronicles 3 pulls it off it with sweetness, sincerity and style.
---

It's difficult to remember a game that last subverted our expectations quite as strongly as Marvel's Midnight Suns.
From the first trailer, howls of concern shot out across the Multiverse as players were convinced that the strategy titans at Firaxis were heading down the card game mines, with worries of microtransaction-laced packs of cards flooding the early impression of the game.
But thankfully, after dozens of hours with Marvel's Midnight Suns, we were delighted to discover that these fears were completely unwarranted.
Marvel's Midnight Sun is a strategy game with cards, but it's not a card game. More of a tactical RPG that happens to use deck-based combat, one which also features a cast of incredible characters and a relationship management game alongside it.
It's impossible to say enough good things about the game's writing. Firaxis, a studio famed for being the master of "one more turn" gameplay, has managed to include dialogue engaging enough that we found ourselves searching out "one more dialogue tree" before heading back out to battle.
The grand, overarching story isn't the strongest, but it's dwarfed by the number of brilliant smaller, character-driven stories that are all over The Abbey waiting to be found.
Marvel's Midnight Suns is a brilliant, absorbing strategy game that elevates itself with incredible writing and a wonderful cast. We genuinely felt spoiled for choice when it came to deciding whether we wanted to spend more time in The Abbey exhausting dialogue choices or head back out to the battlefield for another tough combat puzzle, or to try out a new combination of heroes.
---
3. Pokemon Legends Arceus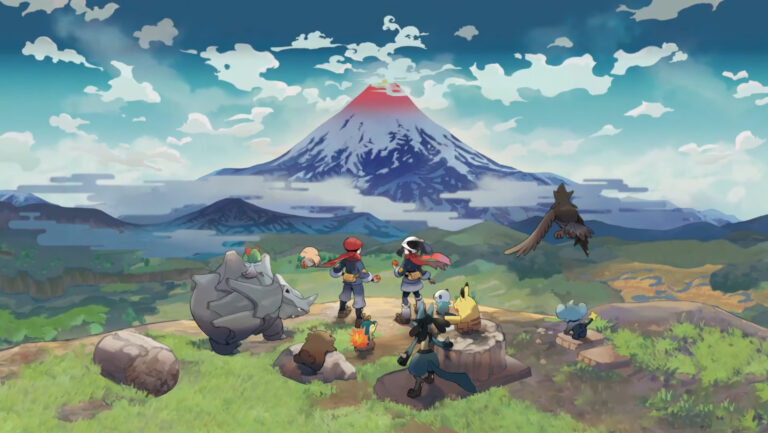 Pokémon Legends Arceus is the Pokémon game that long-time fans of the series have dreamed of since they first began their journey in Kanto in the late 90s.
An open-world epic that values catching them all over battling, Pokémon Legends Arceus makes the case for a spin-off main series of Legends games across the Pokémon world.
By finally deciding to go in a different direction, Game Freak has at the same time returned things back to the way they were, way back in the early days of Red, Blue and Yellow. Back then, each Pokémon felt like a unique character, rather than just one of over 1000 separate species.
This is what many Pokémon fans have wanted – a completely fresh Pokémon experience that feels like a natural extension of the series but still has its own identity.
With one huge Alpha Pokémon-sized swipe, Legends brushes off almost all of the annoyances and irritations that have clung to the series for decades, and replaced them with countless quality of life improvements making for a more streamlined, exciting game.
Legends gives Pokémon their character back, and at the same time returns its focus to that classic "Gotta Catch 'Em All' mantra that made the series so endearing in the first place.
Even more crucial than that, however, is that in the entire history of the Pokémon series, catching 'em all has rarely been this fun.
---

God of War Ragnarok is a testament to a developer operating at the absolute peak of its powers.
It is not only one of the most singularly powerful games of the modern era, it's a current-gen benchmark that other studios should aim to be within touching distance of.
The story of Kratos and Atreus will surely be remembered as one of the best in the history of the medium, and Christopher Judge and Sunny Suljic deserve all of the acclaim possible for the characters they've brought to life.
In a way, it's a victory march. While some insignificant elements of its cross-generational status occasionally flare, they are utterly drowned out by the visual, aural, and emotional symphony that the game conducts.
A final act that's perhaps the finest in gaming brings an utterly unbeatable duology to an unforgettable end.
It's rare to have such uncomplicated feelings about a game. To finish something and think, "that's one of the best games I've ever played." But with Ragnarok, it felt obvious.
Sony Santa Monica's sequel is a high watermark for the medium and certainly surpasses all first-party games to date on PS5.
---

Elden Ring is a staggering game, and in VGC's view, the clear Game of the Year.
A masterpiece of game design that will be referenced, lorded recommended to players for years to come. It cements FromSoftware's legacy as the most genre-defining developer since Rockstar and has continued a streak of must-play games that is frankly unrivalled in the industry.
Rarely after a finishing do we feel so inclined to continue exploring a game to its absolute fullest, but with Elden Ring, there's no way to know what that fullest actually entails.
There are things in the distance that we don't know how to reach. There are probably hundreds of secrets that will take a community full of players to actually uncover. It's a sense of adventure that's so rare in games, and one that we can't recommend highly enough.
Elden Ring is an incredible experience that can still deliver the unmatched thrill of defeating a tough boss after an hours-long battle. Those who worship at the church of Souls-like will find a game that's basically everything they ever wanted.
There are more bosses than ever, more areas to explore, and so much lore to find that the digital archaeologists of the Souls community will be kept busy for years.
While minor technical issues and some dated graphics occasionally crop up, the art direction and world of Elden Ring is an absolute spectacle. It's a very hard game, but one that affords you the chance to turn around, go off an adventure and come back later. And while it isn't the revolution that Demon's Souls was, it's the closest FromSoftware have some to recapturing that magic once again.
In every corner of the industry, it has dominated the conversation, from developers to players, marvelling at the titanic scale of the achievement of Elden Ring. It could only be Fromsoftware that took a genre so maligned by many for its run-of-the-mill tiredness, add several poison swamps, and change the games industry once again.
Other than the maestro  Shigeru Miyamoto, it's hard to remember a director with such an unimpeachable run of games like Hidetaka Miyazaki. Elden Ring is his masterpiece. And it's VGC's Game of the Year. 
Related Products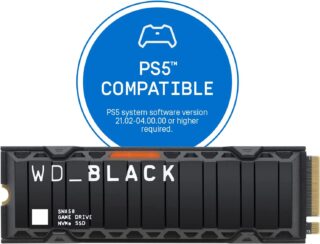 WD_BLACK 500GB M.2 SSD with Heatsink
Other Products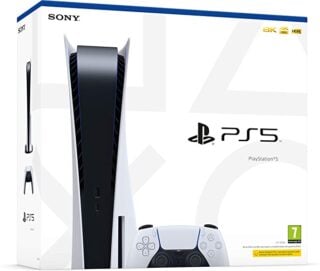 PlayStation 5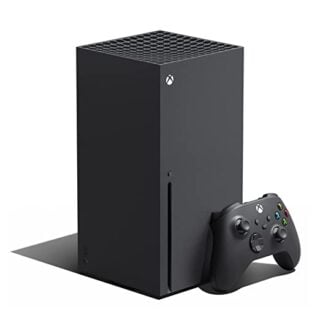 Xbox Series X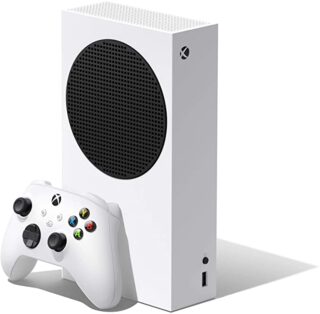 Xbox Series S
Some external links on this page are affiliate links, if you click on our affiliate links and make a purchase we might receive a commission.