Hands-On: Two Point Campus looks set to pass with flying colours
Sega's next comedy sim builds on what made Two Point Hospital so enjoyable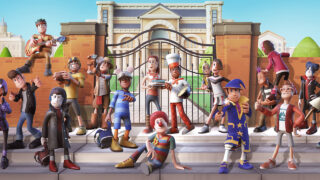 Two Point Hospital was one of the most impressive spiritual successors we've played in recent years.
A clear descendant of Bullfrog's Theme Hospital and led by some of that game's design staff, Two Point Hospital's DNA was infused with much of the same absurd sense of humour and user-friendly simplicity that made the original so well-loved among fans.
This time, however, developer Two Point Studios is breaking free from its past and taking on a game with a completely different theme, albeit one with the same approachable sim mechanics that made Two Point Hospital so popular.
Two Point Campus has players running their own educational facility as they attempt to ensure that students, teachers and other staff are kept sufficiently happy, while also keeping the bank balance out of the red.
Although there may have been some concerns that the move away from a hospital setting would make for a less humorous game – after all, it's the dark comedy that made Two Point Hospital so entertaining – from what we've played of Campus that doesn't appear to be the case so far.
The game still has countless jokes, visual set pieces and humorous one-liners liberally sprinkled throughout, from the absurd courses players can set up to the returning receptionist, whose regular tannoy announcements are a constant source of mirth.
The preview build we recently went hands-on with contained four separate stages, each set in a different themed campus. The first, Freshleigh Meadows, is a tutorial level and teaches players the basics on how to build rooms, hire staff, place amenities and tend to the needs of students.
This initial campus has two courses available. In the first year students can sign up for Scientography, where they make use of an enormous contraption with giant flasks and oversized hammers to learn about all things science. Once the first year is complete players can then add a Virtual Normality course to the campus, which is based in a VR lab.
The second stage, Piazza Lanatra, focuses more on culinary education. Although the previous two courses can be added later to build up student numbers, the main course on offer here is a Gastronomy degree, in which students learn how to make various dishes (usually comically oversized ones, like enormous pizzas or cakes).
Stage three is set at a mediaeval-themed campus called Noblestead – here students take part in Knight School, where they learn swordplay and jousting.
This stage also introduces new mechanics like medical issues, disasters and rival schools (where other students turn up for a fight and must be dispatched by a janitor who has combat training).
Finally, the fourth stage in the preview build we played was Spiffinmoore, which is clearly inspired by all things Harry Potter. Naturally, all things wand-based are the main theme here, with separate Wizardry and Dark Arts courses available for students.
This stage also adds further non-educational elements for players to take into consideration, including loan management and the need to take care of the environment around the campus.
While each campus has its own individual theme, the general gameplay loop remains the same. Players have to ensure their campus thrives by bringing in a steady stream of students every year, using their tuition fees to expand over subsequent school years, adding more courses and buying nearby plots to build expansion buildings.
It's not as simple as laying out some rooms and sitting back to watch the money build, however. As in real life, each course takes place over a number of terms, and this includes different subjects that are studied over the course of their time there.
While the game follows a calendar like most sim titles, this comes in the form of a school timetable, with each course's classes planned out for the year. Some classes, however, take place in different rooms or require different equipment.
In the Gastronomy course, for example, students spend their first year in a Savoury Kitchen, where they sit classes with such names as 'Salt, Pepper and the Spiciest Meatball'.
However, in their second year their lessons expand beyond all things savoury, and some of their classes take place in a Sweet Kitchen where they learn how to make desserts. Which is all well and good… if you have a Sweet Kitchen.
The game gives you enough warning if there are upcoming classes which require certain things, but if you don't have the money to build them in time, problems arise. After all, students are paying good money to get a top-notch education here.

One thing that struck us while we played Two Point Campus was just how easy it is to build things. As you can see from our gameplay video embedded near the top of this article, it's extremely simple to put together a basic working campus from scratch in next to no time at all.
This was the case in Two Point Hospital as well, but it feels like the user interface has been refined to make things even more user-friendly.
Quality of life improvements that were added to Hospital post-release are already present here, including the ability to clone entire rooms and save templates. This means if you build the perfect lecture theatre then need a second one a few school terms down the line, you can simply copy and paste the existing room rather than spending the (admittedly short) time it takes to put it all together again from scratch.
"One thing that struck us while we played Two Point Campus was just how easy it is to build things."
Although we've only spent a few hours with Two Point Campus at this stage, it already appears clear that Two Point Studio is likely onto another winner here.
The game was already supposed to be out by now but was delayed to August – this should ensure that any niggling bugs remaining will be ironed out, though as it currently stands (based on just the first few stages, admittedly) everything feels pleasantly stable and smooth.
More importantly, what we've played so far has been thoroughly entertaining, and Two Point Studio is clearly aware of what worked before and has no qualms about leaning on those strengths again for its successor. Lessons have been learned, you could say.
Related Products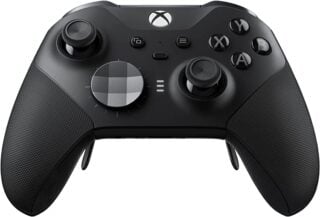 Xbox Elite Series 2 Wireless Controller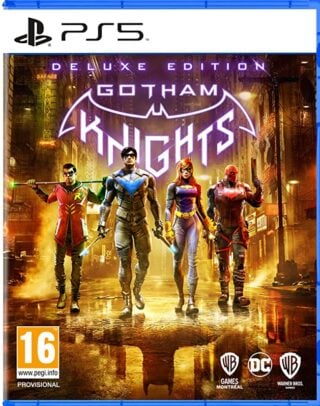 Gotham Knights - Deluxe Edition (PS5)
Other Products
Some external links on this page are affiliate links, if you click on our affiliate links and make a purchase we might receive a commission.