These framed Game Boys prove that games can indeed be art
XreArt offers a premium method for displaying beloved consoles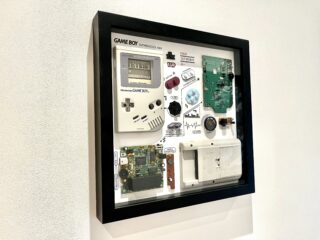 Perhaps nothing demonstrates the evolution of video games better than a handheld console. From Game & Watch in the 80s, to modern consoles like Nintendo Switch and Steam Deck, these handheld wonders have come to define the eras in which they were born, with some truly iconic designs.
So perhaps it was only a matter of time before Game Boys ended up framed on dining room walls. XreArt is one of several companies which offer a range of retro handhelds displayed as art. Each console comes deconstructed inside a smart, black frame, with accompanying artwork pointing out every nook and cranny of the devices' innards.
Currently, XreArt offers Game Boy, Game Boy Pocket, Game Boy Color, Game Boy Advance, GBA SP, PSP, PS Vita and Nintendo Switch. Each piece certainly looks striking, especially for those who carry nostalgia for their halcyon days, which is exactly what you'd expect for their prices starting at $199 / £167.
XreArt says it uses more premium materials than its competitors, such as beech wood frames and tempered glass, and the frames certainly feel solid: we're confident there's little chance of the pieces falling apart outside of a significant accident, which is more than we can say for one competing company whose frame was already broken upon arrival.
Also unlike some similar products, XreArt's console parts themselves are extremely clean – suspiciously so, in fact. This led us to enquire exactly how it has managed to secure so many pristine Game Boys, especially since mint specimens of the 30-year-old device would likely sell for a significant premium.
The answer was surprisingly frank, if not unexpected: "some" console shells in the company's art are replicas, while the internal parts themselves are original. It's understandable that this detail could be off-putting for some potential customers, but personally, we saw it as a plus point.
For a start, you really can't tell the difference. Side by side with original hardware, the shells in XreArts' frames are authentic down to the smallest detail. In our bundle of frames, the only evidence that they might not be original – beyond the obvious suspicion that they look like brand new consoles from 1989 – was a 'Famitsu' edition Game Boy pocket screen that didn't match the colour shell it was originally sold with.
As somebody who prioritises authenticity above all else in the gaming trinkets I decorate my office shelves with, I can say that the fact that the shells of these Game Boy pieces are (very good) replicas did not bother me much at all. Part of the reason for that is that, beyond looking great, the replicas likely have more positive implications for preservation than the alternative.

The consumers buying XreArt's products will no doubt be passionate about these retro machines, like I am, and the fact that the company might not be actively seeking and ripping apart pristine Game Boys will probably sit better with them than the flipside. As it is, the company claims it sources its parts from "the biggest electronics recycling company in China".
Another mystery we were keen to solve was why XreArt's design appears to be strikingly similar to one offered by other companies, such Grid Studio – another Chinese company selling framed retro consoles and phones. According to XreArt, both companies legally licensed the artwork from a China-based designer, but there's no affiliation between the two companies.
Currently, I have my frames hanging in my home office – which increasingly looks like a 13-year-old gamer's bedroom from 2003 – but there's little doubt that XreArt's frames look classy enough to place anywhere in the home, where they'd no-doubt act as great conversation pieces for house guests.
As the games industry matures with its players, these devices carry genuine meaning in their chipboards and wiring. For those fond of them, their buttons and switches evoke memories and emotion like any painting or sculpture, so why wouldn't you display them in your home?
Related Products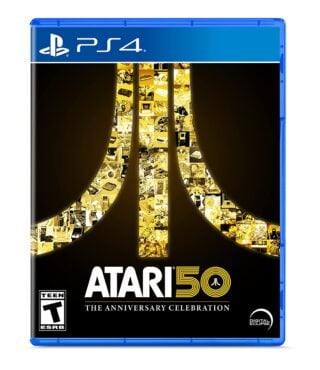 Atari 50 (PS4)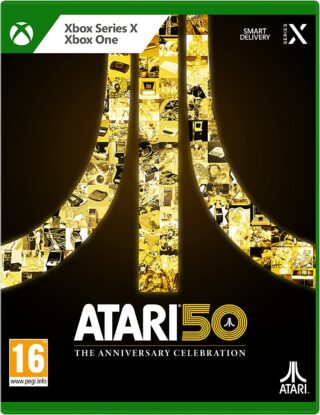 Atari 50 (Xbox)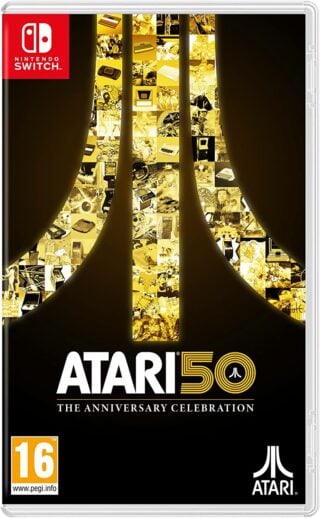 Atari 50 (Switch)
Other Products
Some external links on this page are affiliate links, if you click on our affiliate links and make a purchase we might receive a commission.