These are the best game soundtracks of 2022, according to composers
Mick Gordon, Shinji Hosoe, Lena Raine, and more share their video game music highlights of the year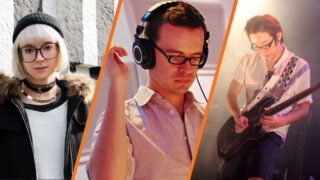 We've had new game releases thrown at us this year. Not literally, of course, but with so many titles that were set to release in 2021 being pushed back to 2022, it's been a great year for new games and a terrible year for anyone with an already massive backlog to get through.
That said, it's been a phenomenal 12 months for video game music. In addition to the soundtracks for games released during 2022, we've seen a growing number of publishers join the likes of Square Enix and Bandai Namco by uploading their music to digital service providers, and there are more vinyl soundtracks than ever before – we never thought we'd see the soundtrack for Notam of Wind being pressed to vinyl, but here we are!
More importantly, video game music is starting to get the attention it deserves. Charlie Rosen and Jake Silverman's arrangement of Meta Knight's Revenge from Kirby Superstar won a Grammy for best arrangement. The BBC hosted its first-ever gaming prom. The Grammys announced a video game category for best score. And, somehow, Bandai Namco got Kenny Garrett – one of the finest jazz trumpet players in the world – to perform a concert of Elden Ring jazz music.
Given there's been so much happening this year, it's easy to miss some of the amazing soundtracks for new games that have been released. Rather than doing your typical retrospective on video game soundtracks, we've asked a selection of the industry's most respected composers to share their top picks for the best game soundtracks of 2022.
---
Shinji Hosoe
(Tekken, Ridge Racer, Street Fighter EX, Mega Man EXE)
Favourite video game soundtrack of 2022: Midnight Fight Express by Noisecream
"The music in this game is great for the atmosphere and really matches the speed of the gameplay. A game that gave me a similar feeling a few years ago was My Friend Pedro. The speed is very good as well, and the gameplay is pleasant and uplifting. I later searched for the composer and found it was the same person."
Listen to the full soundtrack on Soundcloud and Spotify
---
Doseone
(Escape Academy, Enter The Gungeon, Gang Beasts, Sludge Life)
Favourite video game soundtrack of 2022: McPixel 3 by Sos Sosowski
"I have enjoyed a few soundtracks this year, but McPixel 3 hits me in the heart! Sos made the entire game by himself, music included. I worship the guts and creativity wielded to do so, being that design and programming are his strong suits.
"To me, McPixel3 showcases how original music is a vital layer and integral part of a game-maker's mortar. Game music doesn't need to be accessible 'insert genre' bangers to suck the player in. All it needs to be is unique, to help pump life and feels into the art, code, and care that comprise a handmade indie game."
Get a feel for the music from the launch trailer
---
Barry Topping
(Paradise Killer, Thatcher's Techbase)
Favourite video game soundtrack of 2022: Xenoblade Chronicles 3 by Kenji Hiramatsu, ACE (TOMOri Kudo, CHiCO), Yasunori Mitsuda, Manami Kiyota, Mariam Abounnasr
"In another excellent year for video game music, the Xenoblade Chronicles 3 soundtrack has stuck with me. A real culmination of the series' musical momentum from six composers who each bring their own style to the Xenoblade melange. The score supports the story in ways you'll have to discover for yourself, but one thing I really love is its gentle musical callbacks to other games in the series. The game's combat music is a real standout, with cool dynamic audio and some truly face-melting tunes. Xenoblade Chronicles 3 is an aural banquet where the music is more a part of the game and its themes than ever."
Listen to the full soundtrack on YouTube courtesy of someone ripping the audio themselves and uploading it. There's no official link to the soundtrack because Nintendo doesn't bother uploading its soundtracks to digital service providers. I mean, why would it?
---
(Banjo-Kazooie, Goldeneye, Perfect Dark, Mario + Rabbids)
Favourite video game soundtrack of 2022: Metal: Hellsinger by Elvira Björkman and Nicklas Hjertberg AKA Two Feathers
"I've been a metal fan all my life and I think they did a great job of keeping it intense but not so intense that it's unlistenable. There are great performances from all the artists, and of course, it suits the gameplay so well!"
Listen to the full soundtrack on YouTube
---
(Ori series, Halo Infinite, ARK: Survival Evolved)
Favourite video game soundtrack of 2022: Tunic by Lifeformed and Janice Kwan
"Am immaculately produced soundtrack album in a style that fits like a glove on its game-unique visual aesthetic. I had high hopes for Tunic when it was first announced, and the wait for the game was worth it. The music's clean electronic and dulcet tones work well alongside varied and fairly progressive harmonic content. I did not expect Tunic to sound like this, and I loved it."
Listen to the full soundtrack on Bandcamp
---
(Sea of Thieves, Killer Instinct, Conker's Bad Fur Day)
Favourite video game soundtrack of 2022: Return to Monkey Island by Michael Land, Peter McConnell and Clint Bajakian.
"There's been so many fantastic soundtracks this year, so it's really hard to pick a favourite. However, I absolutely loved the score for Return to Monkey Island. I'm a sucker for a good earworm and that soundtrack has them in abundance. It was also properly nice to hear those original wondrous melodies again. It just goes to show…You can't keep a good tune down. Bravo!"
---
(Thomas Was Alone, Battletoads, Disney's Illusion Island)
Favourite video game soundtrack of 2022: Tunic by Lifeformed and Janice Kwan
"The ambient synth work of Tunic is not only my favourite score of the year but possibly one of my favourite synth scores of all time. A wonderful blend of organic and synthetic sound sources combine to create something equal parts nostalgic yet contemporary, with a hazy lo-fi/chill-step vibe perfect for exploring a strange world. More impressive still is the synergy between the music and sound design with the secret language contained within the game!"
Listen to the full soundtrack on Bandcamp
---
Mason Lieberman
(PUBG: Mobile, Apex Legends Mobile, Game for Peace)
Favourite video game soundtrack of 2022: Sonic Frontiers by Kenichi Tokoi, Rintaro Soma, Kenji Mizuno, Kanon Oguni, Hiroshi Kawaguchi and Tomoya Ohtani
"It's honestly the song placements that really do it for me. Those boss battles… Woo! The music supervision on this game was so much fun, and I think the team at SEGA really put their hearts into this.
"That said, my honorary picks for other notable soundtracks of the year would go to Yasunori Mitsuda's Xenoblade Chronicles 3, Tee Lopes' Teenage Mutant Ninja Turtles, Two Feathers' Metal: Hellsinger, the many artists involved with Bayonetta 3,  and… Ugh, maybe just every game that came out in 2022!"
Listen to the full soundtrack on Spotify
---
Olivier Deriviere
(Streets of Rage 4, Dying Light, A Plague Tale, Remember Me)
Favourite video game soundtrack of 2022: Stray by Yann van der Cruyssen
"It's got to be Stray because of the IDM (intelligent dance music) approach. I've always been a fan of that genre, and it's great to see it being put to good use in a video game. Also, Jason Graves surprised me with the colours of the harmony he used on some of the tracks in Moss 2. It feels really fresh."
Listen to the full soundtrack on Spotify
---
Jasper Patterson AKA Groundislava
(Streets of Rage 4)
Favourite video game soundtrack of 2022: Dome Keeper by Cameron Paxton
"I have to shout out Dome Keeper on Steam for having a really spectacular OST. It's melodic and sombre, perfectly immersing you in the game's lovely tone. Definitely check it out, as it functions on its own quite well."
Listen to the full soundtrack on Bandcamp
---
FX Dupas, co-founder Vibe Avenue
(Dungeons and Dragons Dark Alliance, Ultimate Chicken Horse, Tribes of Midgard)
Favourite video game soundtrack of 2022: Trek to Yomi by Cody Matthew Johnson and Yoko Honda
"I am a fanatic lover of Akira Kurosawa and traditional Japanese music (which I studied in ethnomusicology class at university). I really appreciated the care that the composers took to respect this music in all its aspects (working with very specific performers and studio equipment, among others), while using them, as the player descends deeper into Yomi, to create new original sounds. The music also intelligently supports the gameplay and combined with the fantastic art direction really helped shape some unforgettable samurai moments."
Listen to the full soundtrack on Spotify
---
Lena Raine
Favourite video game soundtrack of 2022: Signalis by Cicada Sirens & 1000 Eyes
"Signalis owes a lot to its inspirations and predecessors, but none of that should take away from what the game manages to achieve as the sum of its parts. The soundtrack by artists Cicada Sirens & 1000 Eyes goes beyond just taking cues from Akira Yamaoka's Silent Hill scores & becomes a fully-formed entity, something that seems congruent with the themes of the game itself.
"Also, like the game, though it's not part of the soundtrack release, it makes incredible use of public domain pieces by Rachmaninof, Chopin, Schubert and more to engage with them in its conversation."
Listen to the full soundtrack on Bandcamp
---
Casey Edwards
(Devil May Cry 5, Tom Clancy's The Division: Agent Origins)
Favourite video game soundtrack of 2022: A Plague Tale: Requiem by Olivier Deriviere
"Unfortunately, I have yet to experience this series as a player, but that will be remedied soon and it's all thanks to the way this soundtrack gripped me and wouldn't let go. The music for this game begins by gently easing you into a period-specific sound of the Renaissance. Liturgical choirs, gut strings, lutes, and more. And I must say that the attention to detail in melody, counterpoint, and harmony is something that won't go unnoticed by other composers, and will feel "right" for the casual listener.
"The beautifully written Renaissance music is quickly contrasted with a more modern and cinematic twist, but still eloquently represented by a smaller band size that is fitting to the tone but still manages to sound huge when necessary. The soundtrack alone is a visceral and emotional ride that further heightens my anticipation of playing the game."
Listen to the full soundtrack on Spotify
---
Nicklas Hjertberg & Elvira Björkman AKA Two Feathers
(Metal: Hellsinger, League of Legends, Warhammer: Vermintide 2)
Favourite video game soundtrack of 2022: Monster Hunter Rise: Sunbreak by Satoshi Hori, Mana Ogura, and Marika Suzuki.
"Of all the things I've played this year, the music that stands out to me the most is the soundtrack for Monster Hunter Rise: Sunbreak. Following an already impressive soundtrack in the original MH: Rise – Sunbreak continues to deliver lovely music while also changing it up! From the original games' focus on more Japanese folk-inspired music, Sunbreak adds new elements to fit the new environments – like the Elgado Outpost, where they add instruments more fitting to the port-like feel the outpost presents. Even after playing the expansion for over 100 hours, I always look forward to heading back to the hub-world to hear the tunes!"
Listen to the full soundtrack on Spotify
---
Yoshimi Kudo
(Elden Ring, 13 Sentinels: Aegis Rim, Odin Sphere, Caravan Stories)
Favourite video game soundtrack of 2022: Blue Archive Original Soundtrack Vol.1 and Vol.2 by Mitsukiyo, KARUT, and Nor
"It should be noted that the deliciousness and bitterness of the club music and electro genres are converted with surprising affinity to the unique qualities of game music. At the same time, it is a fascinating title that is full of characterful melodies that make a strong statement that 'this is game music.'"
Listen to the full soundtrack on Spotify (volume one and volume two)
---
Chris Christodoulou
(Risk of Rain 1 & 2, Gospels of the Flood, Deadbolt)
Favourite video game soundtrack of 2022: Risk of Rain 2: Survivors of the Void
"I love this soundtrack because it's much better than any other game soundtrack released this year, by, like, a lot. If you don't believe me listen for yourselves at the links below."
Listen to the full soundtrack on Spotify and Bandcamp
---
Mick Gordon
(DOOM 2016, DOOM Eternal, PREY, Killer Instinct)
Favourite video game soundtrack of 2022: Shadow Warrior 3 by Maciej Kulesza
"Maciej Kulesza's score to Shadow Warrior 3 perfectly captures the game's action-focused energy and protagonist Lo Wang's swagger and attitude.
"With a sound like RZA and Liam Howlett jamming with Kung-Fu film samples, Maciej's wonky beats, catchy melodies and punchy production isn't just a perfect fit for the game; it passes the all-important gym playlist test. Tracks such as Viet Diet, Wild Hog and Sashimi best sell the vibe of the score, and I hope we see a proper soundtrack release in the future."
Listen to the full soundtrack on YouTube
---
Will Roget
(Call of Duty WWII, Mortal Kombat 11, Destiny 2: Forsaken, Guild Wars 2: Path of Fire)
Favourite video game soundtrack of 2022: Elden Ring by Yuka Kitamura, Tsukasa Saitoh, Shoi Miyazawa, Yoshimi Kudo, Tai Tomisawa
"Because the game is more expansive than any FromSoft title before it, Elden Ring's music is particularly diverse. The score includes quiet ambient interactive music for the open world and dungeons, as well as bombastic epic cues for boss fights. The composers intentionally avoid overt melodic writing and leitmotiv, instead focusing on texture and densely flowing counterpoint. I especially appreciate the unique and colourful harmonies throughout, with evocative dissonances giving the score a distinctive colour that's unmistakably FromSoft."
Listen to the full soundtrack on Spotify
---
Cody Matthew Johnson
(Trek to Yomi, Devil May Cry 5, Resident Evil 2, Bayonetta 3)
Favourite game soundtrack of 2022: Cult of the Lamb by Narayana Johnson AKA River Boy
"I'm a sucker for breakout performances of artists and musicians entering the game music scene and River Boy's score for Cult of the Lamb is the highlight of the year for me! They're fully embracing drum machines, trap, hip-hop, and sampling with some classic instruments like pizzicato and nylon string guitar, to name a few.
"My favourite track from the album is Ambusias. It's an excellent blend of drum machines, pizzicato strings, nylon guitar, and unidentifiable modulated instruments that just feel like 'Cult of the Lamb' to me. It's mean! I pray for someone to make a nerdcore cypher over it."
Listen to the full soundtrack on Spotify and YouTube
---
Paul Aubry
(Airborne Kingdom)
Favourite game soundtrack of 2022: Teenage Mutant Ninja Turtles: Shredder's Revenge by Tee Lopes
"It's not the kind of OST I listen to the most in general nor is it the kind of music I am known for writing myself, but TMNT Shredder's Revenge is the OST that has put the biggest smile on my face this year. I recently discovered Tee Lopes' music, and since then, I am amazed at how good he is at bringing crazy energy to a tune. The in-game music is groovy, punchy and energetic, with a wonderful mix of vintage game sounds in modern production which really puts players in the mood for a good fight!"
Related Products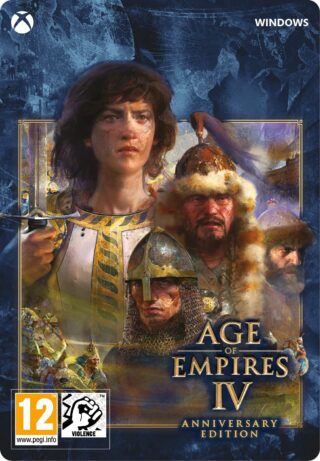 Age of Empires IV: Anniversary Edition – Windows Digital Code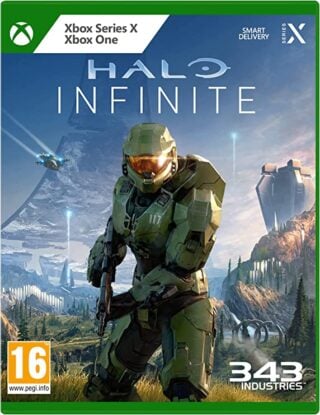 Halo Infinite (Xbox/PC)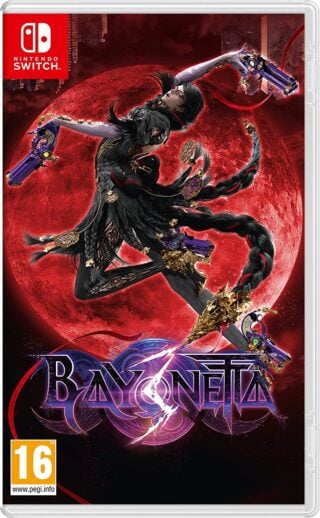 Bayonetta 3
Some external links on this page are affiliate links, if you click on our affiliate links and make a purchase we might receive a commission.