These 8 big game anniversaries deserve to be honoured in 2021
Metroid, Halo and more celebrate major milestones in 2021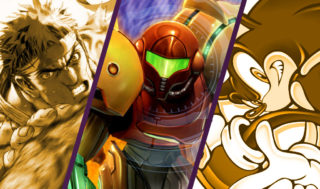 Each new year brings with it a selection of gaming anniversaries, but it could be argued that 2021 is perhaps the most packed we've seen for a very long time.
Yes, last year saw the games industry celebrate Mario's 35th anniversary as well as 40 years of Pac-Man and 20 years of The Sims, but with huge anniversaries for the likes of Zelda and Halo, 2021 is sure to eclipse it when it comes to big-name milestones.
Get your calendars out and mark down these important dates, so that when the anniversaries arrive you can crack out your retro systems and pay tribute to the series in question, should the games' actual creators not make a splash.
---
22 March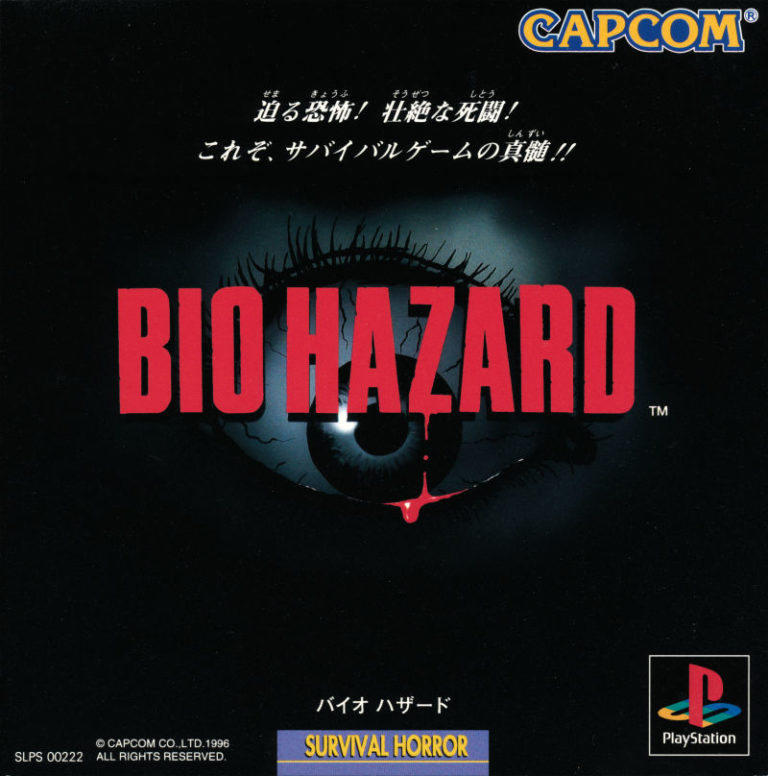 The PlayStation may have launched in 1994/95 (depending on your region), but – as you're about to find out in this article – 1996 was a hell of a year for the system thanks to the debuts of three treasured franchises, none of which were actually owned by Sony but all of which were inextricably linked with its console for years to follow.
The first of these was Capcom's groundbreaking Resident Evil, which launched in Japan as Biohazard on 22 March 1996 before coming to North America just eight days later.
There were obviously other 'survival horror' games released before that date, but Resi was the first to actually coin the term and in doing so would write the rulebook for everything else that followed. 25 years on, the series is as itchy and tasty as ever.
Last year a page of Capcom's Japanese licensing site revealed it was looking for licensing partners to officially recognise the anniversary, as it has done in the past. With Resident Evil Village and multiple Netflix projects on the horizon, it's sure to be a big year for Resi fans.
---
Feb – March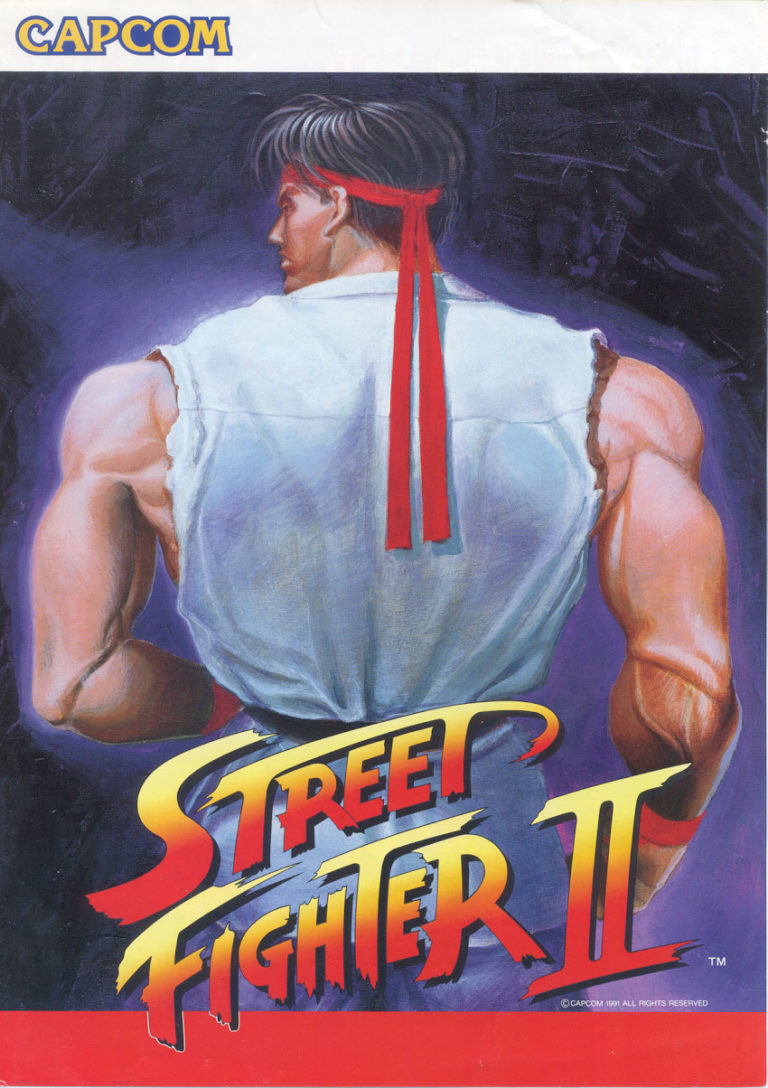 It's not uncommon to find a video game sequel that's better than the original (unlike with movies). What's significantly less common, though, is a sequel that betters its predecessor so much that people tend to forget the original even existed and treat the second game as the series' proper starting point.
That's the case with Street Fighter II, which it's fair to say was the real beginning of Capcom's one-on-one fighting game legacy and the game that revolutionised the fighting genre. However, pinning down Street Fighter II's exact release date has been a problem, as is the case with many arcade games of the era: after all, it's not like they all appeared in stores on a specific date, they were instead sent directly to arcades from distribution warehouses.
Some claim Street Fighter II's release date was 6 February 1991. Others say it was some time in March. With any luck, Capcom will pick an official day to mark the series' 30th anniversary, otherwise you're going to have to go with your warrior's instinct and choose a day that speaks to your heart. Or something.
Capcom recently announced it will release a fifth Season of content for Street Fighter V, adding five new fighters and three new stages to the game.
According to a recognised Capcom insider, the unexpected content season was created to replace a sixth full game release, which was delayed due to scepticism around its direction.
---
Dragon Quest's 35th Anniversary
May 27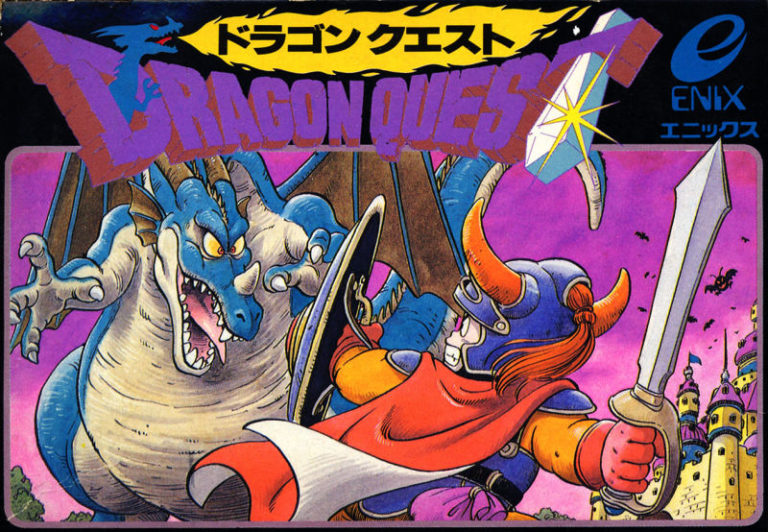 The Final Fantasy series may have enjoyed more popularity in the west (especially from the launch of VII and VIII onward), but in the 8-bit and 16-bit days Dragon Quest was the undisputed king in its native Japan and remains a hugely popular series worldwide.
In the past there have been claims that Japan passed a law banning the sale of Dragon Quest games on weekdays to avoid customers skipping school or work to buy them. These are pure myth, and no such law exists, but the fact such tales are even told is evidence of the cultural impact Enix's series had (and continues to have) on the nation.
If you'd like to celebrate Dragon Quest's 35th anniversary this year but find 8-bit RPGs a little hard to get into, we recommend checking out Dragon Quest XI S: Echoes of an Elusive Age Definitive Edition, which available on all major formats and is also currently on Xbox Game Pass. The game was originally released for PlayStation 4 and PC in 2018 and marks Dragon Quest's first appearance on an Xbox platform.
Dragon Quest, Dragon Quest II: Luminaries of the Legendary Line and Dragon Quest III: The Seeds of Salvation are also available to buy individually from the Nintendo eShop.
---
Sonic the Hedgehog's 30th Anniversary
June 23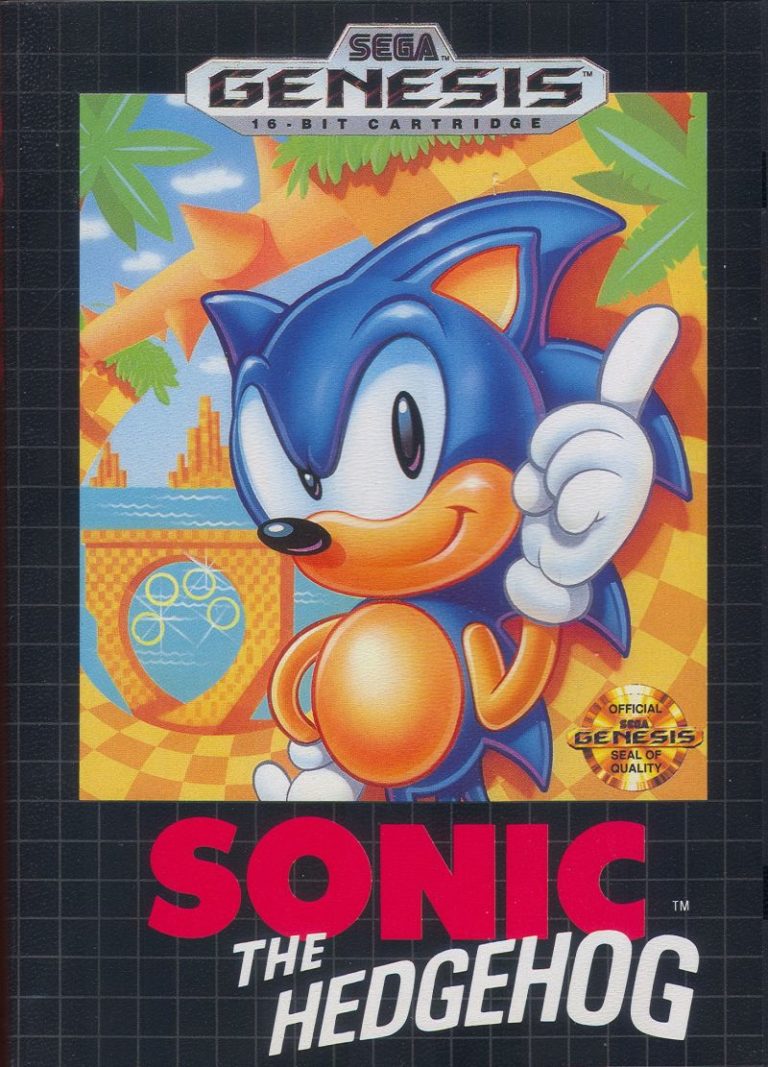 If you want to get really petty about it, Sonic's actual 30th anniversary should be February 26, because that's when Sega released Rad Mobile in arcades. This racing game featured a little dangly Sonic ornament hanging from the rearview mirror, which swings away as you drive: this was Sonic's first ever appearance.
It wasn't until four months later that Sonic made his Mega Drive debut – or rather his Genesis one, since it launched in North America first – in the game that would not only cement his status as Sega's new mascot, but also Sega's status as a legitimate contender to market leader Nintendo.
Sonic's 25th anniversary was celebrated with, among other things, the announcement of the superb Sonic Mania. Given that there now hasn't been a new Sonic platformer for three years, we'll eat our own bright red power sneakers if Sega doesn't announce something new (and something blue) during his 30th.
According to a Sega licensing book, Sonic's 30th anniversary will be marked with the release of new games and some major announcements in 2021. Sonic Team head Takashi Iizuka announced at SXSW Gaming 2019 that production on the next major Sonic the Hedgehog title was underway.
---
Crash Bandicoot's 25th Anniversary
September 9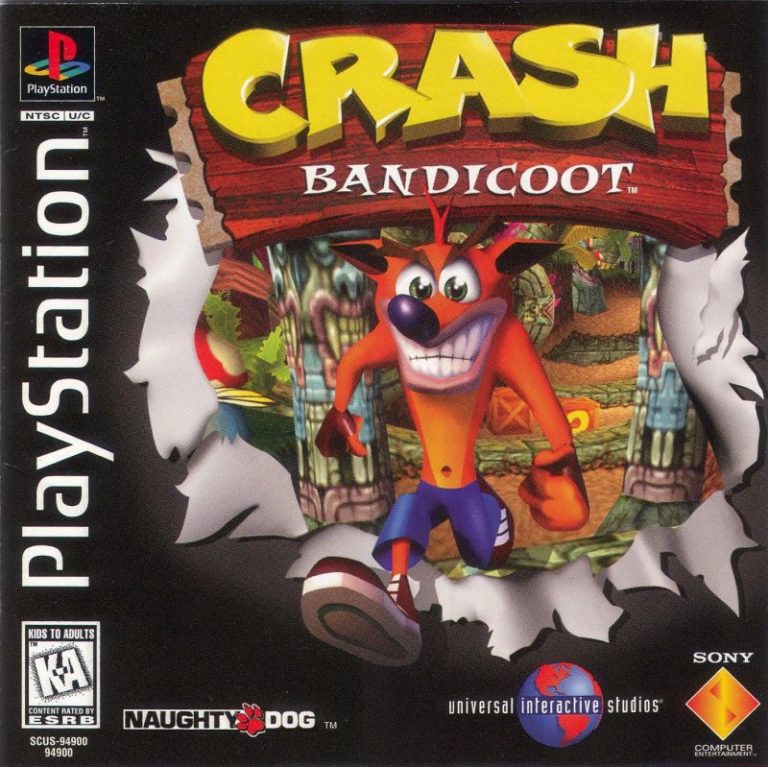 Along with Resident Evil, Crash Bandicoot also celebrates a quarter-century this year. Naughty Dog's series is another that was synonymous with the PlayStation for its first few years before it spread to other formats, but in those early days it was a massive string in Sony's bow as it attempted to make its mark and stand up to Nintendo and Sega.
Many forget that the original Crash actually launched 20 days before Super Mario 64 arrived in North America. While Mario 64 was more transformative to the genre because of its heavier leaning towards open-world exploration, it's still worth pointing out that Crash brought 3D platforming to the west before Mario did.
Crash fans were subject to a series of disappointments for a while, with the IP leaping bandicoot-style from publisher to publisher. In recent years, though, he's seen a resurgence in form, not just with remakes of its initial PS1 trilogy and Crash Team Racing, but also the critically acclaimed Crash Bandicoot 4: It's About Time.
---
Tomb Raider's 25th Anniversary
October 25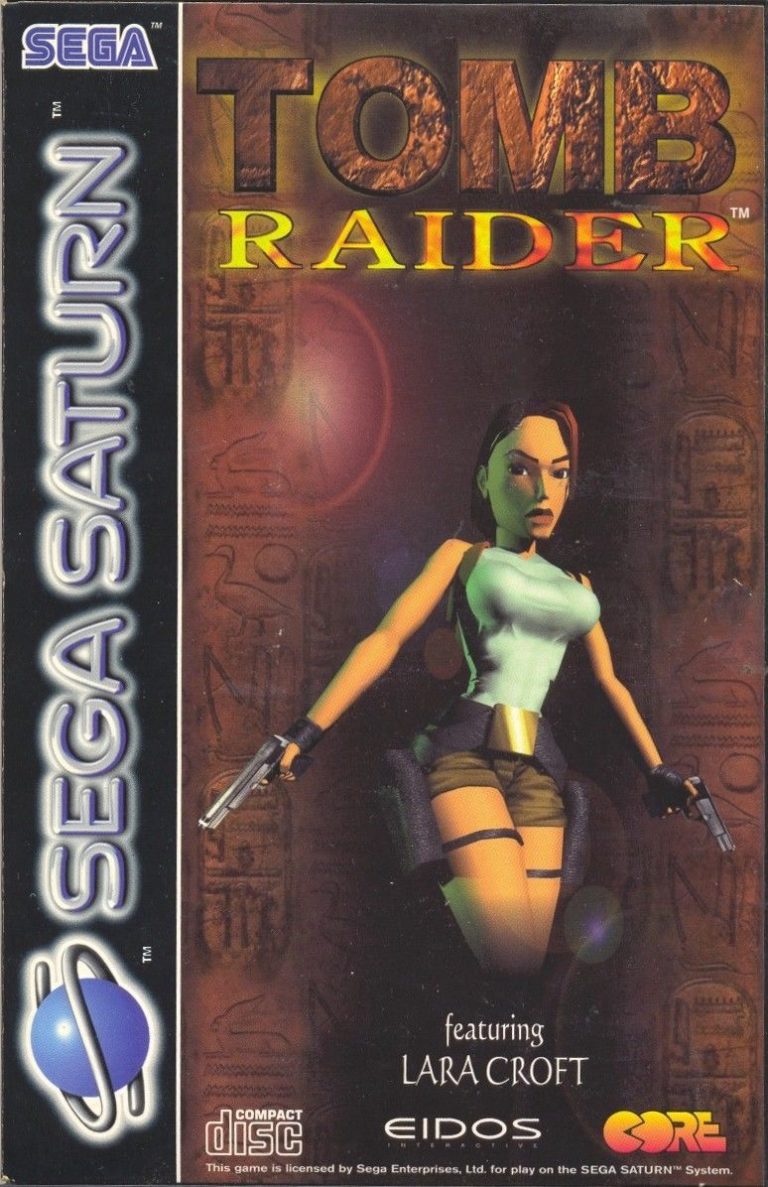 The third game in 1996's triple-bill of key PlayStation-associated titles didn't even debut on the PlayStation. Many people forget that Tomb Raider actually launched first in Europe and it did so on the Sega Saturn. It wasn't until months later that Lara finally arrived on Sony's console (as well as the Saturn in North America).
Still, there can be no denying that after this initial blip Tomb Raider became considered a PlayStation franchise, mainly because the second and third games were made PlayStation console exclusives.
Fast forward 25 years and there have now been 12 mainline games in the Tomb Raider series, a bunch of spin-offs, three movies and one butler still locked in a freezer somewhere.
These days the series is considered a multi-format affair (a brief timed exclusivity dalliance with Xbox aside), meaning everyone regardless of allegiance can all join hands in October and celebrate Lara's 25th birthday. Yes, even Stadia fans.
---
Xbox and Halo's 20th Anniversary
November 15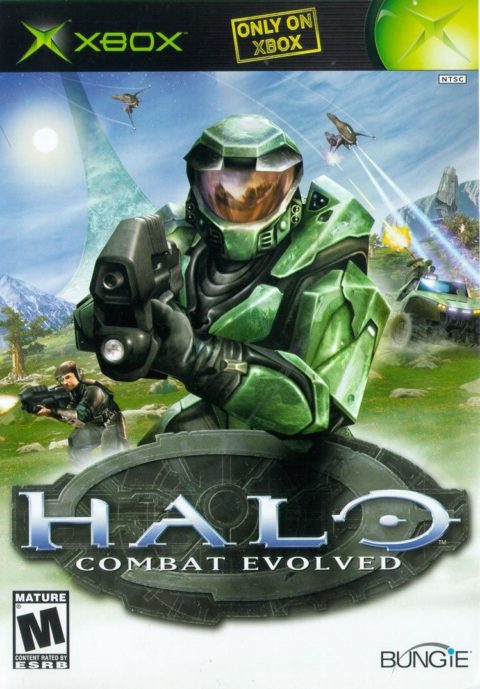 At the Game Developers Conference in March 2000, Bill Gates announced that Microsoft was entering the video game world with a games console codenamed X-Box. A full 20 months later, following a dramatic console redesign and a far less dramatic name redesign (get out of here, hyphen), the Xbox launched in North America in November 2001.
Although its launch was considered record-breaking at the time it's still fair to say the Xbox had some teething problems. A lot of gamers had problems with the enormous controller (which was later rectified) and the thing just couldn't sell in Japan (which… um, wasn't).
Still, there could be no denying that this wasn't just a flash in the pan and Microsoft was here to stay in the console scene, partly thanks to its incredible launch title Halo, which naturally shares the same 20th anniversary this year as a result.
Halo Infinite has been delayed until fall/autumn 2021, which Microsoft says it's due to the ongoing COVID-19 pandemic and reaction to the initial demo. But also gives the seminal FPS series a chance to celebrate its Birthday in style.
---
Nintendo's Anniversary Extravaganza
Various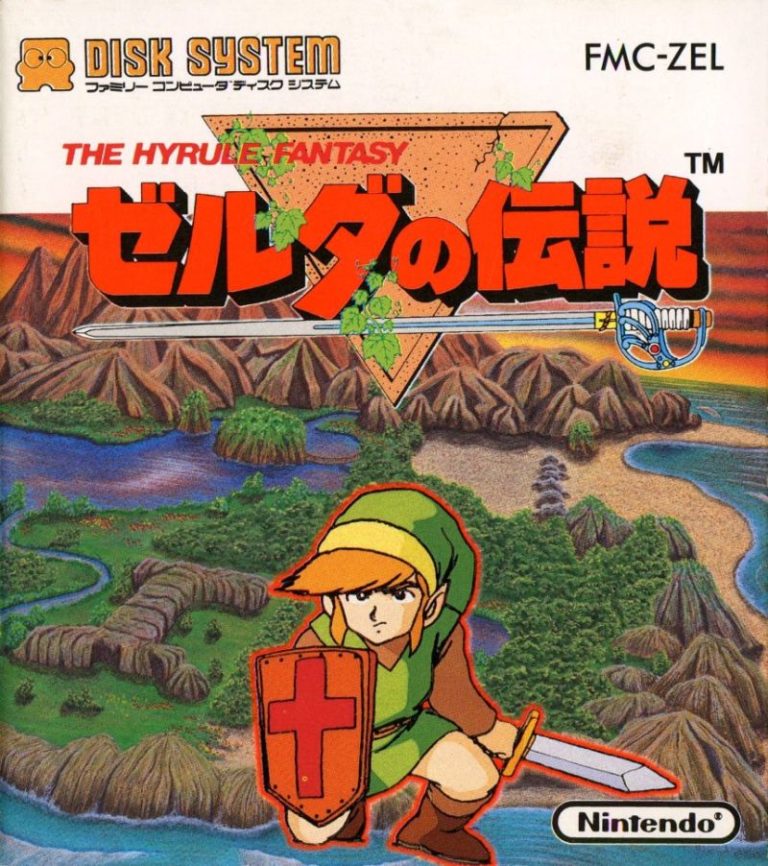 Last year Nintendo celebrated the much-publicised 35th anniversary of the Super Mario series, but in 2021 the company is spoilt for choice when it comes to memorable milestones (not just when it comes to games, either: the 3DS and N64 celebrate 10 and 25 years respectively).
The first to arrive this year is arguably the biggest of the bunch: February 21 is the 35th anniversary of The Legend of Zelda. Expect big things from Nintendo this year: could the Switch end up getting its own Zelda equivalent of Super Mario 3D All-Stars? With Breath of the Wild 2 also on the horizon, it could be a flagship year for the series.
Just six days after this, Pokémon celebrates its 25th anniversary: it was February 27, 1996 when Pocket Monsters Red & Green launched in Japan, and we don't think it's an exaggeration to say the series has been reasonably popular since then.
Later in the year, there's another trio of celebrations for some golden era Nintendo titles. Metroid turns 35 on August 6, then on July 9 Nintendo's first true video game hit – the legendary Donkey Kong – turns 40 years young (so too, therefore, does Mario).
Then, just before the year ends, the 35th anniversary of Kid Icarus lands on 19 December, just in case you aren't all celebrated out by then. Here's hoping Nintendo pays homage to at least some of these classic series.
Related Products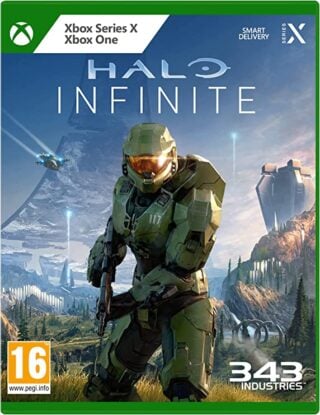 Halo Infinite (Xbox/PC)
Other Products
Some external links on this page are affiliate links, if you click on our affiliate links and make a purchase we might receive a commission.