The Winners and Losers of Summer Game Fest 2023
We look at who came out on top (and who didn't)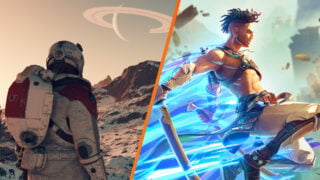 The dust is finally settling on Summer Game Fest, and players and press alike are starting to gather their thoughts on everything that was shown.
Every summer gaming event – regardless of its branding – always brings with it highs and lows, and this year's collection of presentations was no different.
Although many hundreds of games were shown off throughout the week, there were some titles and companies in particular that got people talking – and not always for the right reasons.
Here's our picks for who'll be feeling good about themselves just now, and who'll probably be hibernating for the rest of the summer.
---

For some, it felt like the Xbox conference was the company's last chance to make good on its constant assurances that its numerous first-party studios were indeed hard at work on a selection of games, and that some of them were on the way soon.
Following a PlayStation Showcase in June that many considered to be lacklustre, Microsoft had an open goal to recover some reputation, and it's safe to say it managed to pull this off.
With the appearance of numerous big-hitters like Fable, Hellblade 2 and Avowed, and surprise announcements like Microsoft Flight Simulator 2024, Clockwork Revolution and South of Midnight, Microsoft showed that there are plenty of big-name games on the way for its console.
What's more, the company also made it clear that these big-name games would start arriving this year, with Forza Motorsport getting an October release date and its 45-minute Starfield presentation suggesting that – unthinkable as it was until this week – Tears of the Kingdom may actually have a contender for Game of the Year after all.
---
Winner: Prince of Persia (despite the reaction)

You may be thinking we've tagged this one incorrectly, but that's not the case.
The Summer Game Fest presentation opened with a surprise return for the Prince of Persia franchise. Rather than the long-delayed 3D Sands of Time remake, Prince of Persia: The Lost Crown is instead a 2.5D side-scrolling action game that looks more Metroidvania in style.
We were quite excited by this announcement, were happy to see the game in action and were delighted at the prospect of a return (of sorts) to the series' side-scrolling roots. It would appear, however, that this was not a sentiment shared by most of the online community, which decided to condemn the game in droves, resulting in far more dislikes than likes on YouTube.
Those actually in attendance who got to go hands-on with the game have mainly been impressed, and given that it's been developed by the same Ubisoft Montpellier team behind Rayman Legends it's clear that this has the potential to be another 2D hit for the studio.
Hopefully over time Ubisoft can win over the doubters, because so far The Lost Crown is right up our street and it would be a shame if it's damned to failure before it even gets a chance.
---
Winner: Sonic Superstars

One of the big surprises shown during the main Summer Game Fest presentation was Sonic Superstars, a new 2D Sonic platform game which offers four-player co-op gameplay.
In a sense, it's perhaps unsurprising that the game isn't being handled by Sonic Mania co-developer Headcannon Games, given the rather public spat that emerged after the release of Sonic Origins.
What's instead emerged, however, could be just as interesting, given that Superstars is being developed by Arzest, the Japanese studio run by Naoto Ohshima, the original Sonic character designer.
It remains to be seen if the four-player gameplay will actually be manageable in the way four-player Mario games are, or whether the game's increased sense of speed turns things into an absolute mess. What's certain, however, is that fans of 2D Sonic games are set to be treated to another interesting spin on the conventional formula.
---
Losers: Frame rate obsessives

Although the reception to the Starfield presentation was overwhelmingly positive, there was a debate to be had later in the evening when it emerged that the game would run at 30 frames per second on both Xbox Series X and Series S.
According to Bethesda's Todd Howard, the decision was made to lock the game's frame rate to 30fps, rather than unlocking it and letting it hit 60 at times but struggle at others, creating a stuttery experience.
This didn't sit well with the frame rate fraternity, with the usual overdramatic "30fps is literally unplayable" nonsense doing the rounds on social media.
While it's disappointing that the game won't have a Performance mode (at least at launch) which offers a drop in resolution in exchange for an increased frame rate, we also understand the complexity of a game like Starfield and the impact it must have on processing power.
At the end of the day, plenty of outstanding games have been locked at 30fps at launch – it didn't seem to do Bloodborne any harm – and if the 60fps crew really feel this is a dealbreaker for them, they may be missing out if Starfield turns out to be as impressive as it looks.
---
Winner: Foamstars

When the first trailer for Foamstars appeared during the Summer Game Fest presentation, social media blew up with a single word – "Splatoon."
It was an understandable reaction, given that Square Enix's new game offers team-based online multiplayer matches in which players fire brightly-coloured liquid at each other.
Now that we've gone hands-on with Foamstars, however, we're happy to report that while the game clearly takes inspiration from Nintendo's shooter, it offers enough differences to make it stand out as its own unique experience.
It's a fun one, too, with our play sessions consisting of numerous hoots and hollers from our team-mates. We want to see more variety before we're completely sold, but what's there so far was the biggest surprise of the show.
---
Losers: Xbox Series S owners

Ever since the Xbox Series S was confirmed, players expressed concern at its pitifully small 512GB SSD. With some games these days (we're looking at you, Call of Duty) coming in at hundreds of megabytes in size, a 512GB drive is tiny for a current gen console.
Still, players encouraged by the console's small size and affordable price have been buying the Series S in large numbers regardless, looking to other solutions to expand storage (such as USB drives for backwards compatible Xbox One and 360 games, and pricey expansion cards for Series S games).
During Xbox's showcase, however, the sticking point of storage space was finally addressed when Microsoft revealed a new black Series S with its storage doubled to 1TB.
This is undoubtedly great news for anyone who still hasn't yet jumped aboard the current-gen hype train, and it makes the Series S an even more appealing prospect for those looking to experience everything Game Pass has to offer.
That said, we do feel for the existing Series S owners who now have to decide whether to stick with what they have and increase storage separately, or trade in the console for the new model (and we have to say we prefer the white one's appearance).
---

When the cinematic trailer for Star Wars Outlaws was showing during the Summer Game Fest presentation, the general consensus was that it looked beautiful but the jury was out until we could see some gameplay.
Thankfully, we didn't have to wait long for that, because said gameplay arrived just a few days later during the Ubisoft Forward presentation – and it looks fantastic.
We're not quite sure yet if the extreme widescreen format was just for the purposes of the presentation, or whether we'll actually have to put up with black bars at the top and bottom of the screen while playing the finished game, a la Sony's The Order: 1886 (The Order 66, if you will).
Either way, black bars or not, the 10 minutes of footage shown by Ubisoft made it kyber crystal clear that this has the potential to be one of the better Star Wars games out there.
---
Loser: Atlus's Instagram team

Remember when, during the Xbox Games Showcase, all the RPG fans yelled out whoops of surprised joy when it was revealed that Persona 3 is getting a remake?
And remember when, a few minutes later, those surprised whoops were replicated when a tactical spin-off of Persona 5 was subsequently revealed?
No, neither do we, probably because Atlus had already accidentally leaked both games a couple of days earlier on its Instagram page.
To be fair, it can happen to the best of us, and accidentally leaking stuff early is the biggest nightmare a social media manager can have, so we feel for the poor chap or chapess who made the blunder (and hopefully still has their job despite it).
It has to be said, however, that this would have been another strong moment in Xbox's presentation, and another impressive surprise reveal, had Atlus managed to keep it under wraps for just a few more days.
---

Cyberpunk 2077's problems have been well documented, but in the two and half years since the game originally launched developer CD Projekt Red has done everything it can to undo the damage caused on day one.
Phantom Liberty is the game's main DLC expansion, designed to add a new storyline and new missions to play through, but after talking to the game's creative director it's clear that it's much more than that.
It's also the biggest effort yet by CD Projekt Red to fix what was once a practically broken game, and transform it into a completely different, vastly improved experience.
With news that the DLC will completely overhaul the game's AI, skill trees, loot system, perks, UI and UX and practically every other core system, we're excited to essentially discover the game all over again, with the faith that this second 'first time' will be better.
---
Loser: Our wallets

Now that the dust is settling on summer games fest, and all the new release date announcements are being placed on our calendar, it's becoming abundantly clear that the back end of 2023 is absolutely rammed with new titles.
July eases us in with Capcom's Exoprimal, EA's Immortals of Aveum and Nintendo's Pikmin 3. So far, so manageable.
August gives us some brief respite before September goes wild, giving us Starfield, The Crew Motorfest, Lies of P, Mortal Kombat 1 and Payday 3 all in one month.
Then October turns up and kicks the doors in, with Forza Motorsport, Assassin's Creed Mirage, Lords of the Fallen, Alan Wake 2, Spider-Man 2 and Alone in the Dark, all released within fifteen days of each other.
Chuck in Like a Dragon Gaiden in November and Avatar: Frontiers of Pandora in December – as well as the unease that Nintendo's end-of-year plans are still unknown – and it's clear that we're very much seeing the result of all those pandemic-delayed games finally nearing completion.
We pity the poor sods who have to review all those games. Oh, wait.
Related Products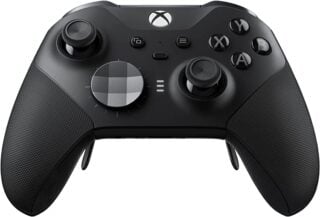 Xbox Elite Series 2 Wireless Controller
Other Products
Some external links on this page are affiliate links, if you click on our affiliate links and make a purchase we might receive a commission.