The best games of Japan's biggest indie expo
BitSummit 7 presents another vibrant line-up of independent games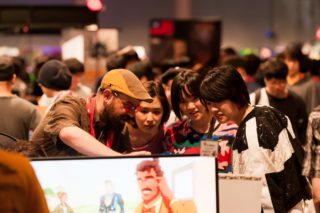 The seventh year of BitSummit was held in Kyoto, Japan last weekend and the region's premier indie event — now Japan's second largest video games expo — yet again proved its worth by showcasing a vibrant line-up of diverse independent games from all around the world.
VGC got to walk the floor and check out the many wonderfully unique experiences that both local talent and international exhibitors had to offer. Each year sees a selection of these games pick up awards for particular categories – and this year's winners highlighted some real potential indie gems of the future…
Innovative Outlaw
The award given to titles that try to do something wholly unique, this year's Innovative Outlaw was Symbio by Swedish studio Team Symbio. It's a co-op focused adventure, which has players controlling a pair of animals as they try to escape a flood by climbing a tree. The game's approach feels entirely original: Both players have separate screens and only one player can see inside the tree, while the other can only see outside. This forces players to verbally communicate as well as physically hold hands in order to rescue each other from dangers such as pitfalls and ledges (thanks in part to a sensor).
Visual Design
The visual design award went to 39 Days to Mars by It's Canadian developer Anecdotal. Part Rube Goldberg machine, part Victorian adventure, two players must work together to keep their craft in working order, solve puzzles, salvage resources and navigate the hardships of creating the perfect cup of tea. With parchment tones mixed with stark white and hand drawn art, the game looks as much a 19th century design plan, if a little haphazard in the ship's cobbled together appearance.
Sound Design
No Straight Roads by Malaysian studio Metronomik took this year's sound design honours with its vibrant musical action adventure rhythm game, pitting two rock musicians against a host of EDM heavy opponents as the plucky duo fight for their own freedom of expression against the backdrop of musical oppression. The game is helmed by Wan Hazmer, one of the lead game designers of Final Fantasy XV and Daim Dziauddin, Street Fighter V's concept artist. The gameplay is pure musical battler, but the story explores the drive behind musical passion, and why artists express themselves the way they do. And all of this while mixing in high quality original music and soundscapes that keeps the worlds bouncing to its own beat.
Game Design
The Missing: J.J. Macfield and the Island of Memories​ by Arc System Works won the Design award mostly for its bizarre yet deeply compelling dismemberment mechanic and the surreal puzzles that sometimes take sacrifice and not just brains to complete. Directed by Hidetaka 'Swery' Suehiro, The Missing also garnered a great deal of positive attention for its accurate and respectful representation of same-sex relationships and their complexities.
International Award
The International Award went to a Norwegian indie studio by the name of Hyper Games for its game Mørkredd, a stylish light and shadow based single-player or co-op puzzler. The game has players guiding characters through complex environments, with nothing to aid them but a giant sphere of light that acts as both illumination for a pitch black environment and a place of safety against the dangerous darkness. Stay in the light and avoid the many traps, pitfalls and monstrous dangers lurking there, and perhaps you might make it out alive.
Popular Selection
Not all awards are tasked for the judges to decide. The Popular Selection Award is attendee nominated and is a signifier of the most played and well received game on show at BitSummit. This year's award went to オバケドロ (Obakedoro) by Japanese developer Free Style, a light hearted yet creepy 3v1 survival game against a ghost intent on stealing away the children that dare invade its cemetery.
Best Game
And finally, for this year's Vermillion Gate Award, which is considered the best game in show overall, combining the qualities of each previous award, the winner was stunning role-playing game, RPG Time: The Legend of Wright by Japanese developer Desk Works.
RPG Time is an homage to the cluttered desks of daydreamers of all ages, who spent much of their time doodling in their text books. Entirely hand drawn and animated, it offers one of the most unique RPG games, where often the desk itself is just as important as the pages that the game plays out on. While Japanese games often clutter the screen with useless UI, Desk Works' game makes it a joyful, tactile experience for all ages.
Related Products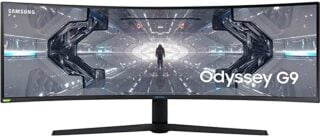 SAMSUNG 49-inch Odyssey G9 Gaming Monitor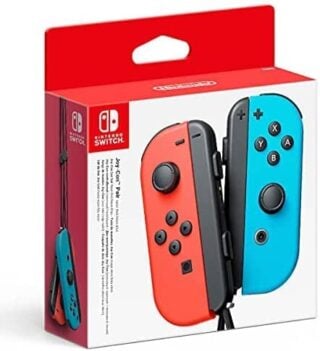 Nintendo Switch Joy-Con Pair

£54.95
Other Products
Some external links on this page are affiliate links, if you click on our affiliate links and make a purchase we might receive a commission.