The 8 PlayStation exclusives you should buy before the PS3, PSP and Vita Stores close
Grab these games before they're gone forever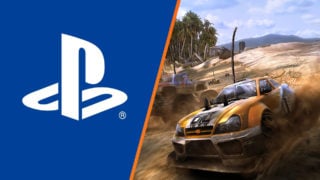 Sony has officially confirmed that it plans to close the PlayStation Store on PS3, PSP and PS Vita this summer.
Although users will still be able to redownload their previous purchases for the foreseeable future, from July 2 it will no longer be possible to buy games on the PS3 or PSP online marketplaces, and come August 27 the same will apply to the Vita too.
While this news comes as a huge blow to anyone with an interest in game preservation, it does mean there are still a few months left to grab the PlayStation Store exclusives for those systems, so they can be 'locked' into your library before they're all pulled.
With that in mind, we've put together this list of the most essential games that will no longer be available in any form once the deadlines are up. This means they aren't available on any other format, and they can't be bought physically: once the PS3, PSP and Vita stores close there will be no legal way to buy them.
First though: in 2013 Sony released Best of PlayStation Network Vol 1. This is a physical disc featuring four Sony-published digital-only games: When Vikings Attack, Fat Princess, Sound Shapes and Tokyo Jungle. Sound Shapes and Tokyo Jungle are fantastic, but if you're wondering why these four games aren't on our list it's because they'll technically still be available via this disc.
Infamous: Festival of Blood
Four months after the release of Infamous 2, Sony and Sucker Punch gave us this standalone expansion which didn't require a copy of the game.
It's a fun, non-canonical spoof about protagonist Cole McGrath turning into a vampire, with new powers for the player to use as a result.
While it was shorter than the main games in the series – it took 4-5 hours to beat – Festival of Blood was still an entertaining spin-off and its absence will be a shame.
Festival of Blood was bundled along with the two main entries in the Infamous Collection. This isn't the solution it initially seems, though: although it was a physical package, Festival of Blood came as a download code, which won't be redeemable when the store closes.
---
Rain
PlayStation 3
Sony's Japan Studio has long been known for creating some truly unique titles, and one of these was the atmospheric digital PS3 game Rain.
Players control an invisible boy who teams up with an invisible girl to escape from a similarly invisible monster. All three can be seen whenever the rain falls on them, making for clever visibility-based puzzles.
With its wonderful Paris-like setting and its clever rain effects, this is a lovely title that can get a little repetitive but enthrals for the most part.
There was a physical English language version released in Hong Kong and Taiwan (where it's known as Lost in the Rain), but it's so rare these days that it's not considered a viable alternative.
---
Ape Quest
PSP
The main games in the Ape Escape series may have all seen physical releases, but the same can't be said for some of its spin-offs, including this PSP RPG.
That's right, an Ape Escape RPG. Playing as the simian heir to the Toqsica Kingdom, you have to travel round the land destroying golems and undoing an evil curse.
It's an interesting take on the genre: rather than having the freedom to roam wherever you like, you choose set paths to follow, with random enemy encounters and mini-games along the way.
The game was released on a physical UMD in Japan, but obviously, that's no use for an RPG. If you want the English language version you're going to have to get a move on: the Starter Pack is free, and there are three paid DLC chapters.
---
LocoRoco Midnight Carnival
PSP
The wonderful LocoRoco was born on the PSP, and both it and its sequel were considered perfect ways to show off the handheld's bright screen.
While the two main games were released physically, this interesting spin-off was only ever a digital release, meaning it won't be long until it's gone for good.
Its biggest addition is the 'boing' move, a large jump that can be chained together to create combos and build high scores. This extra mechanic makes it the most difficult game in the series.
It's worth noting that LocoRoco Cocoreccho will also be gone once the store shuts down. This digital PS3 release is more of an interactive screensaver, but it's charming nonetheless.
---
MotorStorm RC
This underrated spin-off of the MotorStorm series was a launch title for the Vita in Europe and actually ended up being the one we played most in the weeks following its release.
As the name suggests, it's what you'd get if MotorStorm was played with radio-controlled cars instead, with the view switching from the traditional 'chase cam' to an overhead shot.
Its extremely twitchy controls threw a lot of players off at first, but that's the nature of RC racing, and those who stuck with it found an immensely entertaining and rewarding racer.
If you like your racing games to have a bit of a learning curve, this is one you should really secure before the store shuts down.
---
Trash Panic
PlayStation 3
Tetris clones are a dime a dozen but Japan Studio's take on the genre is a fantastically clever mixture of waste management and eco-friendliness.
The general idea is simple: players have to continually drop pieces of trash into a large bin. Rather than simply creating lines to clear as in Tetris, though, the trash is removed in a number of different ways, depending on the object in question.
Some of the trash can be crushed into smaller pieces by heavier objects, while others can combust if you put them next to specific other items. Should you run out of ideas, you can also set some of it on fire and clear it out that way.
The bin and objects continue to grow as you progress until you're eventually dropping meteors into a massive bin the size of the Earth (making it very Katamari-like in that regard).
Add to this the fact that some extras can only be unlocked if you clear the trash in an environmentally friendly way (i.e. hold back with the fire) and this is a great puzzle game with many layers.
---
The Last Guy
PlayStation 3
The Last Guy is another quirky Japan Studio title that shows what you get if you cross a top-down action game with Google Maps.
Twelve cities around the world have been infected by zombies, so you have to find the survivors and lead them to escape zones before a timer runs out.
The main gimmick here is the way the game looks: it uses satellite imagery of real-world locations as the backgrounds, giving the game an oddly realistic look despite all the nonsense otherwise going on.
It was a clever art style for its time, and took what could have been a straightforward maze game and elevated it to something unique.
---
TxK
PS Vita
Veteran programmer Jeff Minter wowed gamers in 1994 with the Atari Jaguar game Tempest 2000, a snazzy 64-bit reboot of the 1981 arcade title Tempest.
20 years later Minter rebooted his reboot with TxK, a downloadable Vita exclusive that many believe to be one of the finest shooters on the handheld.
The addition of power-ups to proceedings make TxK even more frenetic than the predecessors it gets its inspiration from, and with headphones on the pulsing soundtrack is superb.
TxK was threatened with legal action by Atari before the game could be ported to the PS4 and PC, and while a subsequent sequel called Tempest 4000 was eventually released with Atari's approval, TxK remains a Vita-only release.
Related Products
God of War Ragnarök (PS5)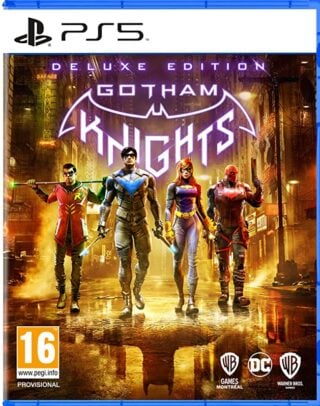 Gotham Knights - Deluxe Edition (PS5)
Other Products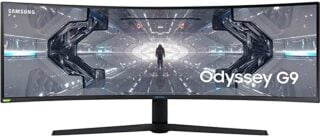 SAMSUNG 49-inch Odyssey G9 Gaming Monitor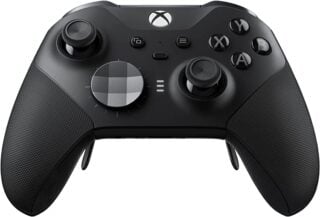 Xbox Elite Series 2 Wireless Controller
Some external links on this page are affiliate links, if you click on our affiliate links and make a purchase we might receive a commission.