That Time When… EA almost took over Grand Theft Auto
They may be competing to buy Codemasters now, but back in 2008 the pair were engaged in a bitter takeover war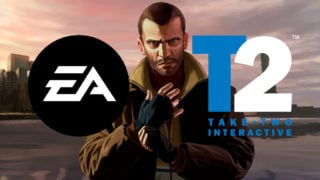 Video game company acquisitions are all the rage at the moment.
Microsoft's numerous buy-outs – Ninja Theory, Obsidian, Double Fine, ZeniMax – have been well documented, and it looks like Amazon and Google are about to get involved too.
The story everyone's talking about at the moment, however, is EA's proposed offer to buy Codemasters for $1.2 billion, an offer that has now been agreed by the Codemasters board. This would have been big enough news on its own, but what makes it even more interesting is that Codemasters had previously agreed to sell to Take-Two for $980 million before EA stepped in with a higher offer, forcing Take-Two to step down.
The reason this is particularly noteworthy is because, in an alternate timeline, EA and Take-Two wouldn't have been competing for Codemasters, because they would have been part of the same company.
In early 2008, EA made an attempt to buy Take-Two, kicking off a long struggle that came very close to seeing the two games industry titans combining, which would have put GTA, FIFA, BioShock and Battlefield under the same monolithic roof.
Believe it or not, Take-Two Interactive was a struggling company 15 years ago. Despite owning the Grand Theft Auto series, the publisher wasn't quite seeing the success it was hoping for with the rest of its catalogue: titles like Rockstar Games Presents Table Tennis, The Da Vinci Code and Family Guy Video Game weren't exactly setting the gaming world alight.

Despite the occasional success story that year – Prey sold a million copies, for example – the general picture was a bleak one: Take-Two made a loss of $184.9 million in 2006 while its former chief executive Ryan Brant pled guilty to falsifying financial records and agreed to pay $7.3 million in penalties.
Eventually it became too much and in March 2007, during the company's annual shareholders meeting, an insurrection took place that saw the shareholders voting in five new directors, who quickly voted in a new chairman – former 20th Centry Fox and BMG Entertainment president Strauss Zelnick – and an interim chief executive, his investment partner Ben Feder.
In a statement, Zelnick described Take-Two as "burdened by troubled corporate management", adding: "This is not going to be an easy task. But I think, and Ben thinks, that there's an awful lot of good stuff going on at Take-Two."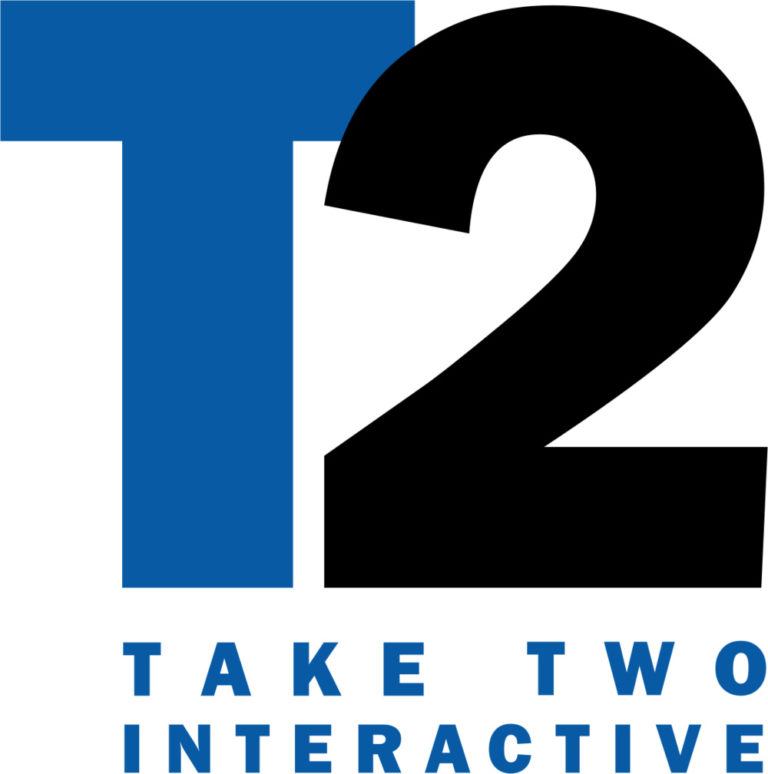 A positive future seemed like it could be on the cards for Take-Two, but events elsewhere a number of months down the line would see it embroiled in a takeover fight. In December 2007, Vivendi announced that it was to acquire Activision and combine both companies to form Activision Blizzard.
Vivendi and Activision's combined revenues for 2007 were projected to be $3.8 billion. The pair joining together was concerning news for Electronic Arts, whose projected 2007 revenue was 'just' $3.7 billion. This would mean that EA was potentially about to lose its crown as the largest independent video game publisher in the world.
EA started looking for companies it could acquire to help ensure it could retain its top dog status. One of the most obvious contenders was Take-Two: after all, it was still in the early stages of recovering from its previous issues, and this was a chance to buy it out at a relatively low price and grow its value.


In February 2008, EA's CEO John Riccitiello contacted Strauss Zelnick in a private letter and told him that EA was interested in buying Take-Two for $25 per share (its share price was sitting at around $16), requesting "friendly negotiations" to see if a deal could be arranged. Zelnick rejected the offer, saying Take-Two wasn't interested in the deal or negotiations.
Later that month, EA decided to kick things up a gear. Not only did it increase the offer to $26 per share (a deal worth around $2 billion), it also decided to publicly announce the offer for the first time, along with a public letter from Riccitiello to Zelnick explaining why it was a good deal.
"We believe our offer represents a unique and compelling opportunity for Take-Two shareholders to maximize the value of their investment in the company, with materially lower risk than if Take-Two proceeds on a stand-alone basis," Riccitiello explained. He went on to remind Zelnick (and, more importantly, any shareholders reading the open letter) that Take-Two was still in a pretty precarious position.
"Despite steps taken since March 2007, Take-Two remains dependent on a limited number of titles, and has limited capital resources," Riccitiello wrote. "In addition, Take-Two faces ongoing financial, legal and operating issues and a very intense competitive environment. Given these factors, we believe it will be increasingly difficult for Take-Two to create sustainable shareholder value and that Take-Two remains exposed to considerable risk of value loss."
Riccitiello told Gamasutra the following day why he decided to make it publicly known that Zelnick had turned down the previous offer. "We wanted to bring it to shareholder attention," he explained. "If the board continues to resist, the shareholder loses." The plan was clear: create unrest among the shareholders and get them to put pressure on Take-Two's board members to sell.
Later that day, Take-Two rejected EA's second offer, accusing EA of trying to snap them up for cheap before its next big hit was released. It was an understandable concern: Take-Two was set to release Grand Theft Auto IV in a couple of months' time, after all. "We didn't slam the door," Zelnick told Reuters, "we just said look, the price is not right and the time is wrong."
Riccitiello responded in an interview with GameSpot, saying he didn't buy this argument and that he felt the value of GTA was "already baked into" Take-Two's $16 share price. "The analysts that are forecasting Take-Two for just their fiscal year have between 8 million and 12 million units of GTA IV forecast," he stated. "Frankly, the question is what comes after GTA, because that's already in the value of the stock."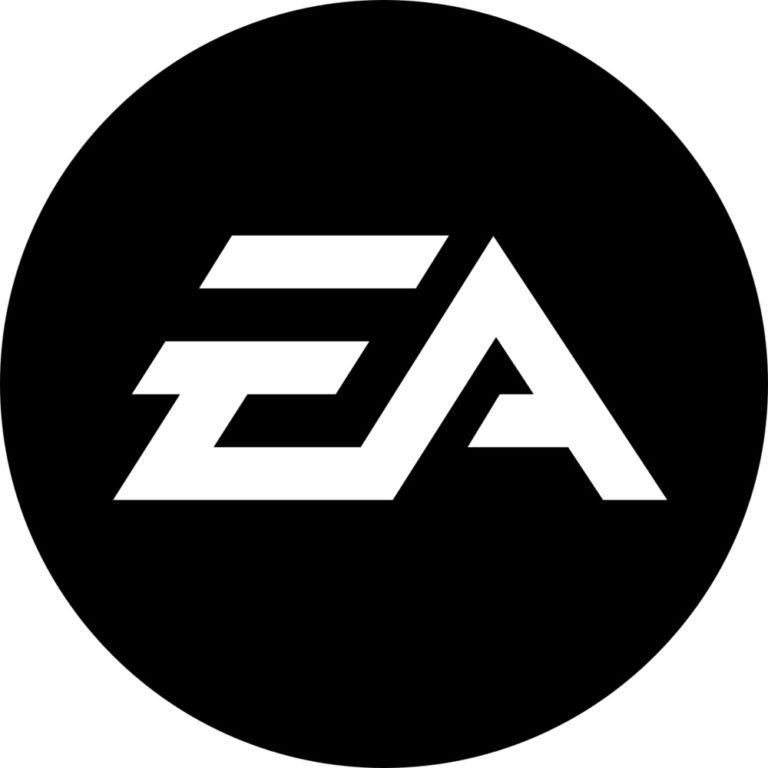 Things were starting to get tense. EA's chief financial officer Warren Jenson told CNBC that it wasn't going to back down from this offer, and if Take-Two wasn't willing to play ball it would put the decision in the hands of the shareholders. When asked if EA was preparing a hostile takeover, Jenson replied: "Our objective is to make this a friendly deal, but we have to keep all options open."
Meanwhile, numerous industry analysts gave their views on the rejected deal, many of whom were stunned that Take-Two had turned it down. "In our view, the offer is more than adequate," analyst Michael Pachter said. "We agree that Take-Two has several game franchises that have great potential, and acknowledge that its creative talent is as good as any in the industry. However, the company has failed to make a profit for over two years, and although its turnaround efforts are sincere, they have as yet to yield significant results."
Pacific Crest Securities analyst Evan Wilson also suggested that EA should try to get the deal wrapped up before the release of GTA IV, because after that there was no guarantee of any future success. "For the acquisition to make any financial sense, it needs to be closed in time for EA to realise GTA profits," he explained. "Without GTA, Take-Two is certainly not worth $2 billion and there is no certainty that the talent behind GTA will stay for the next instalment."


Of course, the deal would mean more than just Grand Theft Auto coming to EA. In 2005, Take-Two had acquired Visual Concepts, the studio responsible for Sega's NBA 2K, NHL 2K and Major League Baseball games. These games were considered the only rivals to the EA Sports titles, and many fans and critics believed them to actually be superior. If EA was to acquire Take-Two, not only would it get GTA, it would also get the 2K Sports label: this would let it kill off EA Sports' competition and potentially get Visual Concepts to improve its own franchises.
In the days that followed, Take-Two tried to claim that EA wasn't the only show in town that was interested in acquiring it. In a filing with the Securities and Exchange Commission in late February 2008 it stated that since EA's announcement it had "received informal indications of interest in a business combination", though it did also admit that none of these had turned into official offers.
At the same time as Take-Two was submitting this filing, Activision CEO Bobby Kotick was making it clear it wasn't interested, stating at a Goldman Sachs investor conference: "We have had a well-stated criteria on what we are interested in in an acquisition. We need a history of profitability, good management, proprietary technology or franchise, history of multi-million unit sellers, they would have to be non-dilutive and operating margin credos. For us, Take-Two didn't fulfil those requirements."
As the weeks passed, Take-Two's shareholders began to get impatient. Some lost faith in the company and decided to walk: its biggest shareholder, Oppenheimer Funds, halved its share of the company from 23% down to 11.5%, while its second-biggest, FMR, slashed its stake from 14.7% down to 2.75%.
Other shareholders took the company to court, filing a lawsuit in Delaware that accused Take-Two of "breaches of fiduciary duty" for refusing to give EA's offer more consideration, and for planning to give its executives a huge payout if it was eventually acquired. The situation was starting to get hostile, and not just among shareholders: it was time for EA to make its next move.
On March 11, 2008, EA's bid for Take-Two turned hostile. The company made the same offer of $26 per share, but this time it was making it directly to the shareholders. If Take-Two didn't want to sell the company, EA was going to buy control from the shareholders instead and take it over that way. "We believe Take-Two investors will see our tender offer as the best way to maximize the value of their investment in Take-Two," Riccitiello said in a statement.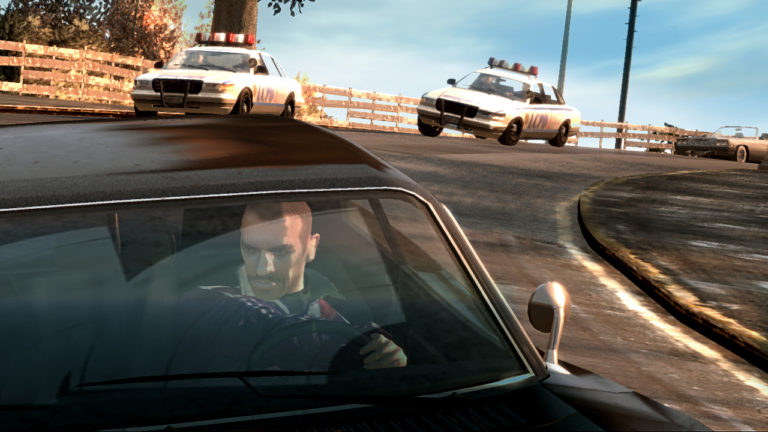 A rattled Take-Two asked its shareholders to hold fire, telling them in a statement: "The board of directors […] today recommended that Take-Two stockholders take no action at this time." It also promised it would take a second look at EA's offer, and would get back to its shareholders later in the month to tell them what their new position was going to be."
Sure enough, on March 26, Take-Two issued a statement to its shareholders, telling them they still weren't interested in the deal and asking them not to sell their shares to EA. This was explained in a list that gave 10 reasons it was a bad deal, including arguments it had already given before (it was valued too low, it was an attempt to get the company cheap before GTA IV was released) and a few new ones (EA's offer would be taxable, and came with conditions).
In an attempt to kill the deal, Take-Two also set up a 'poison pill' clause which stated that if any individual shareholder acquired 20% of the company within the following six months, new shares would be created in an attempt to dilute their percentage. This, along with a new stockholder rights agreement and a new severance plan for any employees made redundant following a takeover, persuaded shareholders not to sell.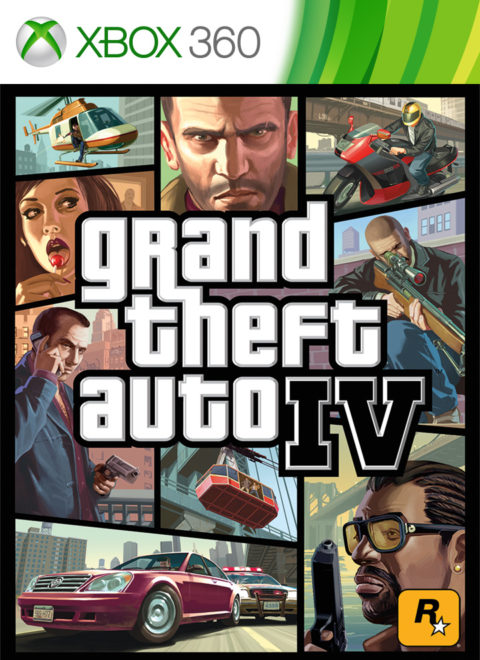 Take-Two had weathered the storm, and on April 29, 2008 Grand Theft Auto IV finally launched on Xbox 360 and PS3. Within its first month it had sold over 8.5 million copies, and to date it's reached lifetime sales of over 25 million copies. The game had done better than analysts had predicted, and shareholders felt better about their investment again.
Things quietened down. In August 2008, six months after EA's initial bid, John Riccitiello published another open letter to Strauss Zelnick confirming that EA was letting the offer expire. In an odd change of tone, Zelnick replied with another open letter, inviting EA to "evaluate the company's strategic alternatives", to see if there was a way some other sort of arrangement could be done.
Although some questioned why Take-Two had become more welcoming to EA, others suggested that it was due to Take-Two's share price. Following the release of GTA IV, shares rose to a high of $27.31, but then started to fall again, and with no major titles on the way any time soon, Take-Two was perhaps more willing to talk again in case the price continued to fall.
This time the ball was in EA's court, and suddenly the deal didn't look so appealing. In September 2008, EA released statement saying that "after careful consideration", it had killed the takeover discussions and wouldn't be making any more offers. Zelnick put on a brave face, stating: "This has been our goal since EA launched its conditional and unsolicited bid six months ago; a bid which was repeatedly rejected by our stockholders".
It was clear that this was a bad time for Take-Two, though. With GTA IV buzz dying down and nothing on the horizon, its share price continued to drop, dancing between single and double digits for the following few years (going as low as $5.68 at one point in 2009).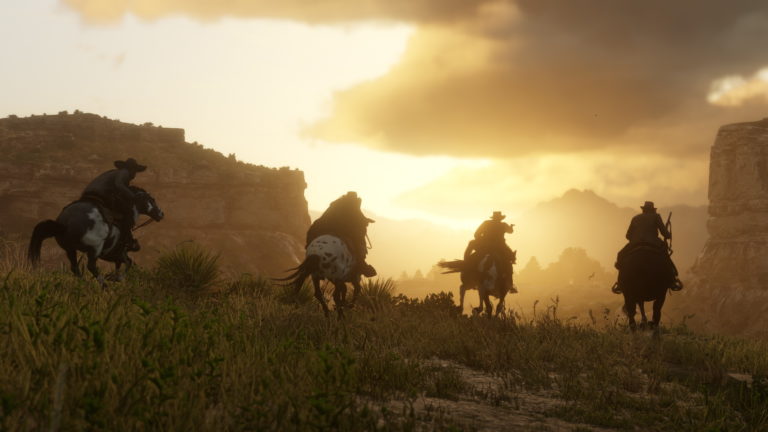 Red Dead Redemption 2
Ultimately, though, the story became a happy one for both companies (if the idea of massive companies making obscene amounts of money is your idea of happy, of course). Take-Two eventually overcame its dip and then some, with games like Grand Theft Auto V, Red Dead Redemption 2 and its increasingly popular NBA 2K series turning its fortunes around dramatically: at the time of writing its share price is around $200 on average, more than seven times what EA was willing to pay all those years ago.
Meanwhile, EA had its own financial woes for a while. After Riccitiello joined in 2007, EA's shares continued to drop, and by the time he left in 2013 their value had dropped by 60%. Things improved, however, and the company now turns over enormous profits year on year, not least because of the Ultimate Team modes in its sports titles, which earned EA an eye-watering $1.49 billion in financial year 2020.
Today Take-Two and EA are both publishing powerhouses, with the sort of income both could only dream of when their 2008 takeover war was taking place. And while their rivalry may be ancient history now, we'd be surprised if this new bidding contest over Codemasters didn't have Zelnick thinking "oh, not these guys again".
Related Products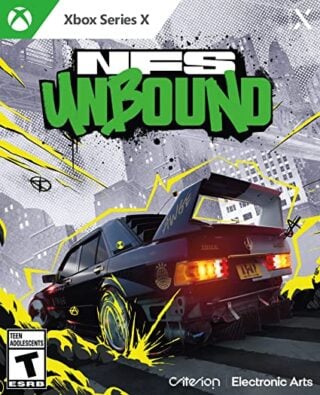 Need for Speed Unbound (PS5)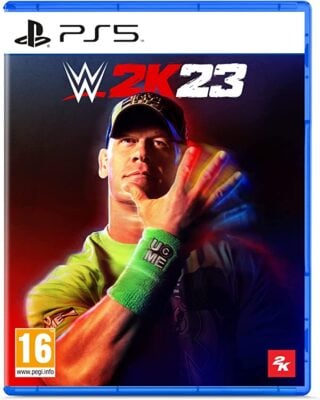 WWE 2K23 (PS5)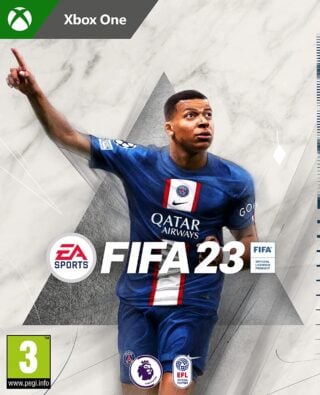 FIFA 23 - Standard Edition (Xbox One)
Some external links on this page are affiliate links, if you click on our affiliate links and make a purchase we might receive a commission.