2022 Preview: Saints Row is defying expectations again, but in a new way
Could Volition's dialled back reboot be exactly what the series needs?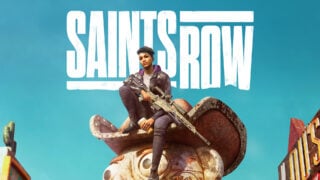 If there's one thing the Saints Row series is known for, it's a complete refusal to conform to the conventions expected of it.
The third and fourth games in particular were glorious examples of what could happen when a studio decides to do whatever the hell it feels like and make their game as ridiculous as they want, without any concerns that it may be considered too over-the-top.
What initially started off in 2006 as a fairly straightforward Grand Theft Auto: San Andreas imitation which was fun but received criticism at the time for being unoriginal, would eventually evolve to become a series that could be considered anything but.
The problem is, when your last game – the excellent Saints Row IV – literally has players controlling the President of the United States as they save the world from an alien invasion, where can you go from there?
Developer Volition's answer is one that has divided fans of the series – it's taking the series back to its roots and dialling down the crazy a bit, in favour of an original 'starting from the bottom' storyline.
Saints Row - Welcome to Santo Ileso trailer
This new Saints Row, then, doesn't have a number for a reason. This isn't Saints Row V, it's an attempt to stop, take a breather and completely reboot the series, starting all over again with a new set of protagonists and focusing again on building up a criminal empire from scratch.
That's not to say the player still isn't 'The Boss', of course – you still get to create your own character from scratch using what Volition claims is the most extensive character creation mode that's ever been in a Saints Row game. It's just that this time The Boss starts off in a far more modest role, rather than as the leader of the free world.
The game is set in Santo Ileso, a large fictional region set in southwest America. The player's Boss character has three friends, each of whom is a member of one of the three main gangs who control the district.
Each pal has their own reasons for ending up in a gang. Neenah is a mechanic who also has a passion for art and studied art history at school. When she came to Santo Ileso to get a job at a museum and failed to do so, she ended up working as a mechanic for Los Panteros, the region's grittiest gang.
Kevin is a DJ who thrives on making other people happy. He grew up in foster care and has spent his life looking for somewhere to truly belong, so he joined the Idols gang in the hope that they would become a suitable 'family' for him.
Finally, Eli is an MBA graduate who came to Santo Ileso to become an entrepreneur, and joined Marshall Defense Industries in the meantime. Not technically a 'gang' in the literal sense of the word, but certainly one of the three factions with the most control over the region.
The thing is, none of these friends are particularly happy with their lot in life. That's when the player character, the Boss, comes up with the idea of forming a new four-way partnership and starting a new business… one that happens to be a start-up criminal empire. And so the Saints are formed.
According to Volition, the region of Santo Ileso is the most diverse and entertaining open world yet to feature in a Saints Row game, with nine distinct districts each with their own unique feel and themes.
For example, the El Dorado district looks like a low-rent Vegas with rundown buildings peppered with neon lights, while Montevista is a more affluent area with gated communities guarding large houses with swimming pools.
As the Saints begin to battle with the three factions in control of Santo Ileso and slowly take over each of these regions, players can take over vacant lots in each region and use them to set up new bases.
"As the Saints begin to battle with the three factions in control of Santo Ileso and slowly take over each region, players can take over vacant lots in each region and use them to set up new bases."
These bases can be used to launch new criminal ventures, usually in the form of legit fronts that are secretly disguising dodgy jobs. Players can choose what should be built on each lot, and which criminal business is actually being run – protection rackets, fast-food drug-dealing rings, auto theft and arms dealing were some of the examples Volition gave us.
Although the plot revolves around one 'Boss' character, the Saints Row reboot will also feature drop-in, drop-out co-op multiplayer with each player controlling their own Boss and working together through the game's missions.
While this all sounds a bit more grounded and realistic than what the series had become by the fourth game, Volition is quick to point out that the new Saints Row will still have some sillier moments.
Based on a number of the building names and storefronts we saw during a press presentation earlier this year, it was clear that there's still a Grand Theft Auto level of humour running through the game, and Volition promises that it's still planning to introduce some ridiculous over-the-top weaponry as is the series' trademark by this point.

Regardless of this, the partial backlash from the initial game reveal earlier this year has shown that some fans of the series feel that Volition has perhaps dialled things back a bit too much.
Some of these criticisms are just typical internet nonsense – the word 'woke' is continually being flung around for no apparent reason – but there can be no denying that, on the surface level at least, some of the series' now trademark zaniness has been diluted.
In a sense, though, by making this move Volition is doing exactly what made the series so successful in the first place – it's doing its own thing and refusing to listen to anyone else.
Even as the studio announced that the game's planned February 2022 release date had slipped back six months to August 23, this announcement came with a firm statement that no, this delay wasn't being made to change any of the team's original vision in response to feedback.
"In a sense, though, by making this move Volition is doing exactly what made the series so successful in the first place – it's doing its own thing and refusing to listen to anyone else."
"Rest assured, there will not be any changes to the story or the characters or anything that we've lovingly imagined over the last few years and already shared with you," Volition CCO Jim Boone said as part of the delay announcement.
Considering that defying convention has been the series' modus operandi for some time now, it could be argued that by doing a complete 180 and focusing on a pared-back, less absurd adventure Volition is doing just that, delivering something that nobody – in particular its fanbase – was expecting.
From what we've seen of it at this stage it looks like the new Saints Row still has the potential to deliver a large, entertaining open-world adventure. It just remains to be seen how much of its fanbase is willing to put its trust in Volition that the series' new focus on building from the ground up, rather than hitting the ground running, is going to deliver.
Related Products
God of War Ragnarök (PS5)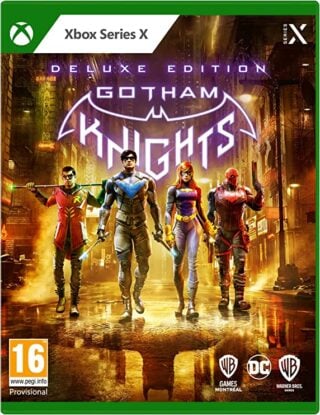 Gotham Knights - Deluxe Edition (Xbox Series X|S)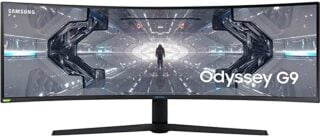 SAMSUNG 49-inch Odyssey G9 Gaming Monitor
Other Products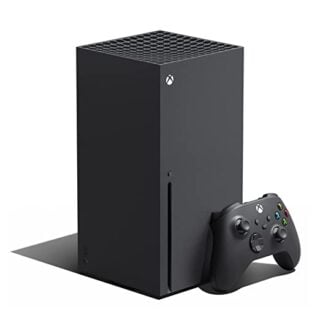 Xbox Series X
Some external links on this page are affiliate links, if you click on our affiliate links and make a purchase we might receive a commission.