Resident Evil 4 (2023) is a more faithful remake than we expected
Capcom has taken a 'if it ain't broke, don't fix it' approach for the remake's opening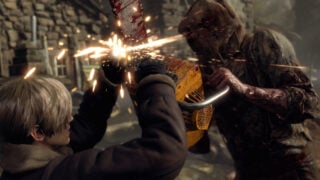 With more than ten re-releases since its debut in 2005, Resident Evil 4 is a game etched into the minds of many players.
So it's perhaps testament to the enduring quality of Shinji Mikami's masterpiece that, when we had the opportunity to play Capcom's inevitable Resi 4 remake recently, it was somewhat of a relief to discover how faithfully it appears to recreate the original game.
Resident Evil's previous remakes, which tackled older games from the primitive days of 3D, expectedly took a less precious approach to overhaulling designs from the source material. But here, the opening section of Resident Evil 4 remake is almost exactly how we remember it in our heads – to the point where we were able to locate hidden items based purely on memory of the original.
But, of course, this is only the game we *think* we remember: the level of detail here is lightyears beyond what Resident Evil 4 actually looked like in 2005. The demo opens with Leon – who looks a near-one-to-one match with his CGI Netflix appearance – realistically pushing away tree branches as he wanders deeper into the forest, eventually encountering animal corpses that now look so detailed they've had to be cut out from our YouTube footage.
Resident Evil 4 remake - Hands-on preview | VGC
Resident Evil 4 Remake Guides:
Clockwork Castellans | Resident Evil 4 merchant requests | Resident Evil 4 gold egg | Resident Evil 4 gigantic fish
Capcom has delivered some stunning games on its REengine tech, but Resident Evil 4 might be its greatest achievement yet. But thankfully, the remake's dedication to the original appears to be more than skin deep.
Many video game remakes in the past have sacrificed the spirit of their source material in the quest for ultra-realistic visuals, but from the moment Leon comedically dives head-first out of a glass window, it's clear Resident Evil 4 isn't likely to make the same mistake.
It was genuinely pleasing to discover that the over-the-top action of the original hasn't been toned down. When the Los Iluminados eventually emerge stumbling with their pitchforks, a few pot shots with Leon's pistol can be followed up with a swift roundhouse kick to the face and a cheesy one-liner – just how we remember it.
It's not clear how representative the demo we played is of the full game, but either way, it wisely recreates the game's opening village scene almost exactly like the original – which is probably not a bad idea considering it's arguably one of the most iconic scenes in modern video games.
The most significant differences are in the subtle details; you can now move and shoot at the same time, the scenery and enemies are highly destructible, you can take a stealth approach and quietly axe baddies, and there are set-pieces to discover, such as a cow that can be set on fire by shooting a nearby lantern, causing mayhem. Capcom has also introduced elements of the knife system from Resident Evil 2, allowing players to counter attacks in a brilliantly over-the-top fashion.
But the broad strokes are just as you remember them – in this section at least – and that felt warmly comforting, like returning to an old (multi-tentacled) friend. When the infamous chainsaw-wielding villager smashes onto the scene, we instinctively ran into the main house, Leon automatically barricading the door behind us. As our maniacal foe chopped the entryway to pieces, we ran upstairs and grabbed the shotgun off the wall – just where it's always been – and made a swift exit out the window, as villagers scrambled to put a ladder in place.
"The biggest differences are in the detail; the scenery and enemies are highly destructible, you can now take a stealth approach and quietly axe baddies, and there are set-pieces to discover"
It's here we glimpse a hint of how Capcom might be introducing a bit of Mr. X – the AI- controlled stalker from Resident Evil 2's remake – into Resi 4's chainsaw baddie, as our route triggers a cut-scene where he uses his weapon to bring down the top level of a neighbouring building, blocking the way forwards and forcing us to rethink our route.
The moment-to-moment combat here is still brilliant and hugely intense – there's a reason this game has been ported to virtually every console since its release. The mission in this segment is simply to survive, and quickly we find ourselves cornered, looking towards the sharp end of at least 5 pitchforks, wielding only a hand grenade. Seconds before death, our projectile explodes, violently clearing the room of foes and allowing us to escape down a nearby street. A brilliant moment.
This opening scene is not necessarily indicative of the rest of the game: Resident Evil 4 could yet force us through an unfamiliar, 6-hour sewer segment, axing the rest of the original content. But it clearly signals that Capcom knows there are some things it shouldn't change for the sake of it, and when it's important to be faithful. And that makes us far more optimistic for this remake than we were before we played it.
Related Products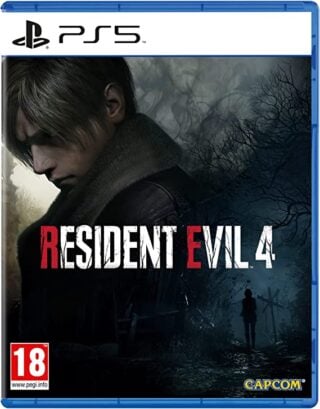 Resident Evil 4 Remake (PS5)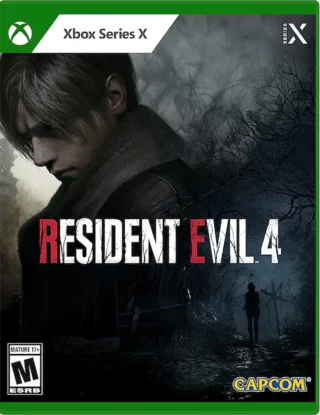 Resident Evil 4 Remake (Xbox Series X|S)
Some external links on this page are affiliate links, if you click on our affiliate links and make a purchase we might receive a commission.