Analysis: When will PS5 be unveiled?
And will PlayStation return to E3 2020? VGC investigates…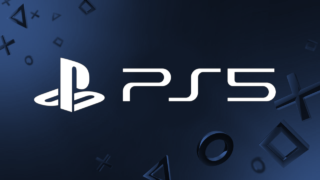 You only need to turn the clock back seven years to see how important first impressions can be for a new games console.
In February 2013, Sony's PlayStation Meeting – where it officially unveiled PS4 – presented a bold vision and smart approach to the next generation of gaming, where the platform holder successfully sold a reinvention of not just its console hardware, but itself as a company.
It wasn't perfect – the lack of any physical hardware in particular annoyed many media outlets in attendance – but Sony's hybridisation of a game footage reel and Mark Cerny TED talk proved enough to convince the world that PlayStation had indeed adapted for the future.
In comparison, the infamous Xbox One reveal was… well, the less said about that the better. But Microsoft's botched bash undoubtedly left it with a mountain to climb.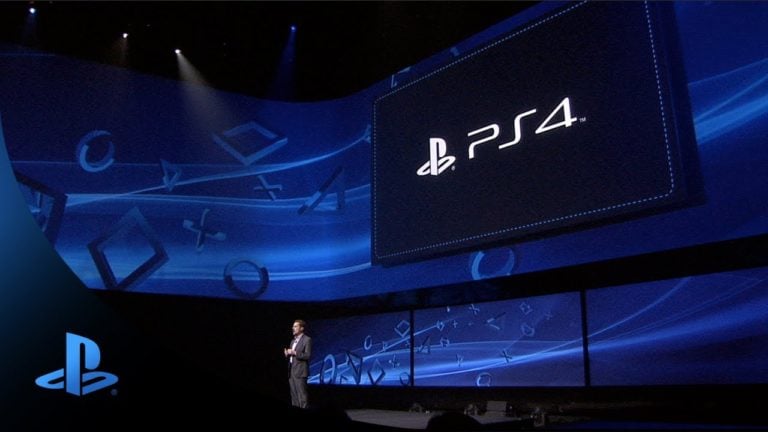 For PS5, it's almost showtime. There's a consensus among industry insiders that Sony's console will be unveiled by June at the very latest, but likely much sooner.
Xbox pitched a curve-ball in December with its surprise Xbox One Series X announcement, but Sony is seemingly working at its own pace. And masterfully so, if the PS5 logo's record-breaking Instagram numbers are anything to go by.
To help answer the 'when' and 'how' of PS5, VGC has examined the historical trends in console announcements and, with input from industry insiders, offers a forecast of what to expect over the coming months.
---
When will PS5 be announced?
On January 31, 2013 Sony Interactive Entertainment published a video on its YouTube channel. The computer-generated showpiece featured a swirling cyclone of familiar iconography, concluding after 33 seconds with a PlayStation logo and the date, "Feb 20th, 2013."
Soon after the video's publication, media and investors received invites to the 2013 PlayStation Meeting, where PS4 was unveiled.
This is exactly how VGC expects the PS5's unveiling to happen: without warning and with FBI-levels of control.
Hardware reveal leaks are actively feared and emotionally deflating for platform holders, and Sony will have tightened security around its next-gen plans following a series of recent development kit leaks.
The secrecy around PS5 is perpetuated by SIE's recent move to a centralised structure, spearheaded by its US office. Unlike in the past where regional offices had greater autonomy and access to sensitive information, PlayStation 5 is being kept a closely guarded secret within PlayStation's central California office.
Nothing demonstrated this secrecy more than the revelation that PlayStation Europe only found out about a Wired PS5 reveal article when it saw it online.
The consensus among insiders is that the latest PlayStation Meeting is again likely to take place in February.
There are a few reasons this is likely to happen. Firstly, the timing is convenient: it gives PlayStation's marketing and PR teams a traditional nine months to sell the console and precedes key B2B meetings planned for PAX East and GDC in late February and March.
"It's likely we will know a lot more about PS5 before [GDC in March] as Sony looks to increase its conversations with partners to ensure a strong launch year line-up."
Secondly, independent industry events have many advantages over E3 reveals in terms of exposure, due to the fact that they draw in the undivided attention of the games market. At E3 PlayStation would be directly measured against Xbox and other rival platforms, but it's pretty tough to lose at a standalone event.
Sony announced PS Vita (2011), PS4 (2013) and PS4 Pro (2016) at standalone PlayStation events and we see little reason to doubt it will do the same for PS5.
Chris Dring, the publisher of leading industry site GamesIndustry.biz, told VGC that he agrees PS5 is likely to be publicly unveiled by the time GDC and PAX East open.
"In comparison to Xbox, PlayStation was very quiet in 2019, teasing bits of information about its next console but keeping most of the details to itself. As a result, anticipation for the full PS5 reveal is at fever pitch, and even mundane announcements like the console name and logo are generating unusual levels of attention," he said.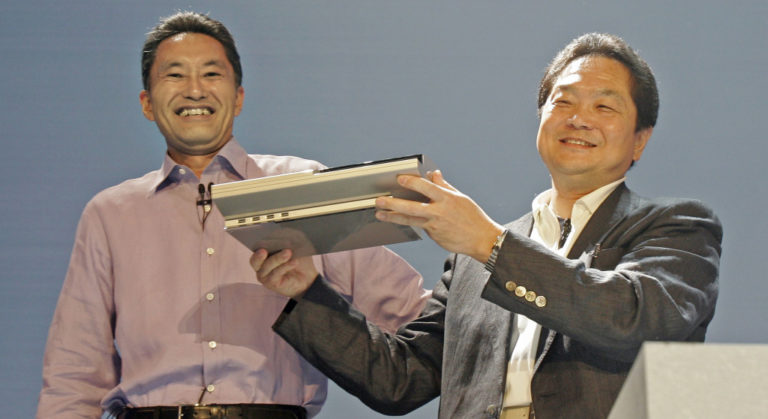 "PlayStation will break cover soon and is starting to do so already, with its small CES reveal the first of many appearances. PlayStation is meeting with indie developers at PAX East next month, and GDC will be a major moment for it to bring more studios on board.
"It's likely we will know a lot more about PS5 before then as Sony looks to increase its conversations with partners to ensure a strong launch year line-up.
"However, when it comes to exact day one release slate and pricing, that will likely be left to E3 (or a similar event) at the very earliest."
---
Will PlayStation be at E3 2020?
History tells us we almost certainly won't have to wait until E3 in June to see PS5. Surprisingly, very few modern consoles have been announced at the Los Angeles show, with the tentpole games event typically used as the place to expand on plans rather than outright disclose them.
However, question marks remain over whether PlayStation will have a presence at E3 at all in 2020. The platform holder was a surprise omission from 2019's event and it's still looking very possible that Sony will skip the show again.
UPDATE 13/01: PlayStation has officially confirmed it will not attend E3 2020, the second consecutive year the platform holder has skipped the LA event.
In a statement the platform holder claimed it did not feel that "the vision" of E3 2020 was right for what it has planned for this year.
ORIGINAL STORY CONTINUES: Usually event organiser the Entertainment Software Association (ESA) would have announced its plans by now, but VGC understands its 2020 planning has been held up by an unusually high turnover of staff following the departure of its long-time CEO and other key employees last year.
It's possible that the ESA's ill-timed – but not necessarily preventable – restructuring could be delaying discussions to bring PlayStation back into the fold. Sony has attended every E3 show prior to 2019 and it makes sense that the company would want to return.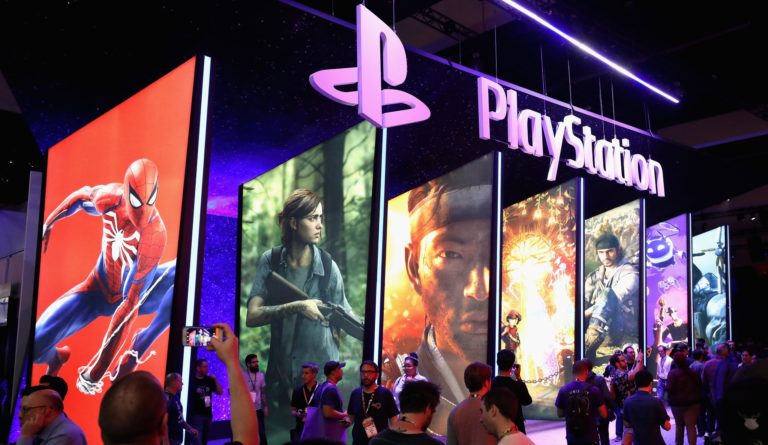 Certainly, there doesn't appear to be a consensus at the time of publication about Sony's plans for the show, with some sources telling VGC it will again skip E3 and others indicating it could yet negotiate a return.
However, we understand that Xbox's events team is working under the assumption that PlayStation will not be at E3 2020 and upping its plans accordingly.
In addition to our own sources, Wedbush Securities analyst Michael Pachter told VGC he's sceptical about Sony returning to E3.
"As far as I know, they don't plan to attend," he said. "I think that's a huge mistake, as their 'focus on the consumer' is not inconsistent with their attendance at the premier industry trade show. I hope they change their minds, but am sceptical."
The ESA has recently approached Game Awards organiser Geoff Keighley as somebody who could help rejuvenate the event and unite its stakeholders.
Keighley is already a part of the event with the E3 Colosseum and YouTube Live @ E3 shows, and recently held a successful launch event for Gamescom in Germany.
"As far as I know, they don't plan to attend [E3 2020]. I think that's a huge mistake, as their 'focus on the consumer' is not inconsistent with their attendance at the premier industry trade show."
Commenting on his involvement with E3 in August 2019, the Game Awards host said his philosophy across his events was always to bring everyone to the same table.
"E3 has a lot of challenges it faces and I'm trying to help them navigate that, and help publishers navigate what the best approach to consumer events and trade shows is," Keighley told GI.biz.
"E3 I think will be the first to admit they're facing a bit of an identity crisis as to what the show is and who it's for. We've offered to help them continue to navigate that, and I have a lot of ideas of where I would take E3 if we took a more active role in shaping what that show could be.
"But I think for E3, everyone has to come back to the table and be a part of it. You need everyone to participate, and I'm proud that The Game Awards and Gamescom [are events that] everyone actively participates in.
"I'm proud to be building events where we can get everyone together, and I've told the board of the ESA that we want to help everyone come together around a big industry event in the summer, whether that's E3 or something new."
Related Products
God of War Ragnarök (PS5)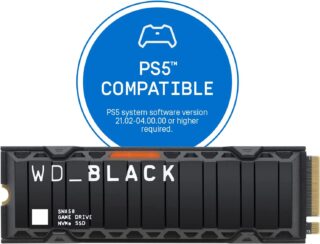 WD_BLACK 500GB M.2 SSD with Heatsink
Other Products
Some external links on this page are affiliate links, if you click on our affiliate links and make a purchase we might receive a commission.