PS5 event: 5 big questions Sony needs to answer today
VGC analyses what could be revealed in today's live stream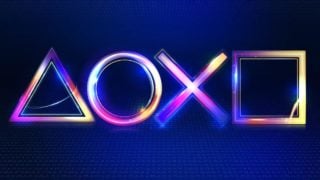 The time for speculation is almost over. Later today Sony will hold a digital PS5 games reveal event and offer the most significant showcase yet of its next-gen plans.
The event is due to last for more than one hour, according to Sony Interactive Entertainment boss Jim Ryan, and offer the first look at "the games you'll be playing after PlayStation 5 launches this holiday."
Sony revealed the PlayStation 5 hardware specs in a previous digital broadcast featuring lead system architect Mark Cerny. However, Thursday's showcase is expected to be far more consumer focused and spend much of its time detailing user-facing aspects of PS5.
Many questions remain around Sony's plans for PlayStation 5, including how much it will cost and even what it will look like.
Below VGC summarises the five questions Sony needs to answer in today's PS5 reveal. Let us know what you think in the comments below.
---
What first-party PS5 games will be shown?
The biggest first-party PS5 game we know about is undoubtedly Guerrilla's Horizon Zero Dawn 2. VGC understands the PS5 game has been in development for several years and this morning the original game's composer teased that the follow-up could be shown during tonight's event.
Across its first-party studios, it's most likely we'll see PS5 games from Japan Studio and California-based Insomniac, the developer of Marvel's Spider-Man. It's also been suggested that Polyphony Digital, which hasn't released a full game since 2017, could announce a new Gran Turismo.
PS5 versions of Media Molecule's Dreams, Naughty Dog's The Last of Us Part 2 and Sucker Punch's Ghost of Tsushima are a shoe-in.
As for which franchises could be represented on PS5, you only need look at Sony's recent Studios rebranding to see which game IPs it sees as core to the PlayStation Brand.
Uncharted, Horizon Zero Dawn, Ratchet and Clank, God of War, The Last of Us and LittleBigPlanet all feature in the new intro video, which is set to be included in every new first-party PlayStation game starting later this year.
Fans should expect each of these franchises to be represented on PlayStation 5 in the near future – and some could even be shown today.
---
What's the 'secret' feature?
In January Sony Interactive Entertainment teased that it had yet to reveal the "bigger differences" that will separate PlayStation 5 from the previous console generation.
While Sony is yet to publicly showcase its next-gen console, it's confirmed a number of flagship features including an ultra-high speed SSD and haptic feedback in its controller.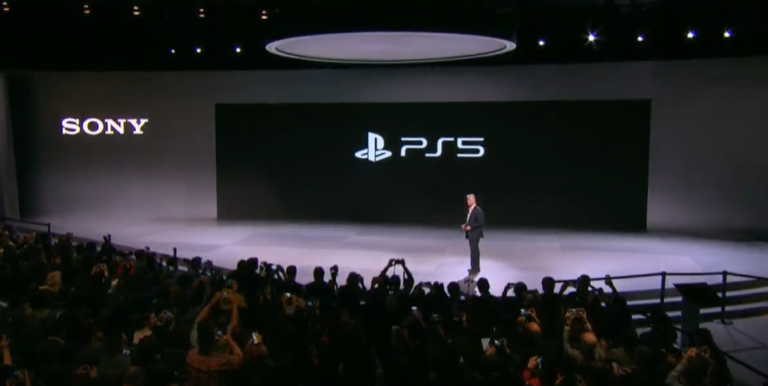 Discussing the PS5's controller, PlayStation boss Jim Ryan told Business Insider Japan that playing games such as Gran Turismo Sport using the pad is a "completely different experience."
"But there are still more unique elements to PS5 compared to previous game consoles," he said. "We haven't announced the bigger differences yet."
In February a key developer at Metro studio 4A Games also referenced unannounced PlayStation 5 features and suggested that there were significant reveals to come.
Asked about the various confirmed features for the new consoles, such as solid state storage and increased graphics power, the CTO said: "I am more excited for not yet publicly revealed things."
So what could these 'bigger' unrevealed features be? One potential candidate is a biofeedback controller.
According to a recent patent, Sony has been working on a controller feature which would gather biofeedback from the user's hands during normal use. The sensor on one or both sides of the controller grips would track the sweat secretion and heart rate of the player.
This information could then be used by the PlayStation 5 to make adjustments to a user's game experience, such as increasing or lowering difficulty.
It's at least the third time the feature has been mentioned in Sony patents.
---
Will Sony really shun cross-platform?
From their preliminary comments, Xbox and PlayStation have set up a console generation that could see the pair adopt two quite different strategies.
Microsoft has said the future of the Xbox business isn't just a console and committed to releasing all of its upcoming games across not just console and PC, but on its ageing current-gen Xbox One too.
The noises coming from Sony, meanwhile, have talked up the value of clear-cut hardware transitions and next-gen-only game releases, as it attempts to transition its 100m+ PS4 owners at record-pace to the PlayStation 5.
There have been murmurings, however, that PlayStation could be glancing beyond the borders of its own hardware. The platform holder recently confirmed PC releases for PS4 exclusives Death Stranding and Horizon Zero Dawn.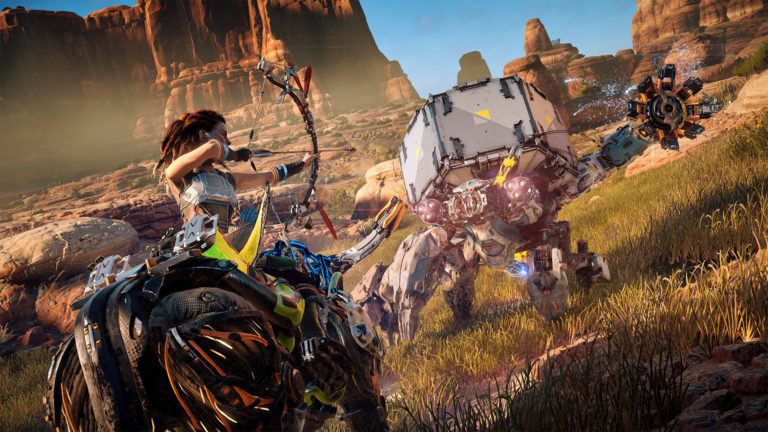 Sony has also ramped up its efforts in the cloud streaming space. In October 2019 Sony slashed PlayStation Now prices in a bid to be more competitive with rival streaming services. It also began adding "blockbuster" games each month, which are available for a limited time.
PlayStation will confirm a cross-gen approach for its upcoming PS4 titles The Last of Us Part 2 and Ghost of Tsushima, VGC understands, and at least some new PS5 games including Horizon Zero Dawn 2 began life on the current-gen machine.
However, Sony should provide clarity during its PS5 event on whether it plans to ease into its next-gen transition, or smash down the shutter doors with an all-exclusive first-party line-up.
---
Will PS5's design have dev kit influence?
Dev kits don't usually influence the final product design of game consoles, but then most dev kits look like generic PC towers and not the sci-fi blockade runner currently powering PlayStation 5's game projects.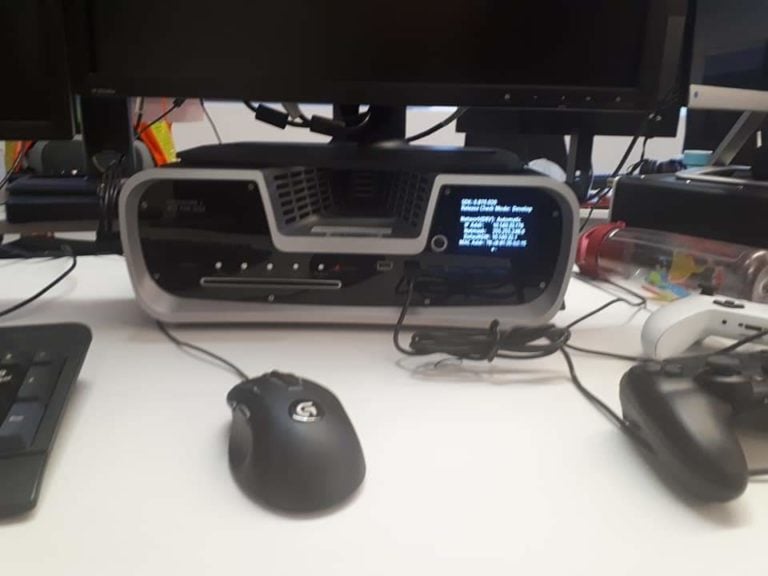 The PS5 dev kit has been leaked a number of times already in the past six months and matches designs which first appeared in a Sony patent in 2019.
The dev kit features a 'V-shaped' design and a front-mounted LCD panel used to display information on the software currently operating on the machine.
As stated earlier, the designs of development kit consoles typically have no resemblance to their final retail box. However, prototype controllers generally do offer an indication of what the final gamepad will look like, and yet the final DualSense design ended up looking radically different.
The prototype PS5 controller currently being sent to developers was described as "an unlabelled matte-black doohickey" that looked very similar to PS4's DualShock 4.
---
Should we expect a higher PS5 price?
Price predictions for next-gen consoles are somewhat in the air thanks to the better than expected specs of Xbox Series X, combined with the effect of the COVID-19 crisis on manufacturing industries.
One report in February claimed that Sony was struggling to determine the PlayStation 5 price due to a shortage of components resulting in increased manufacturing costs.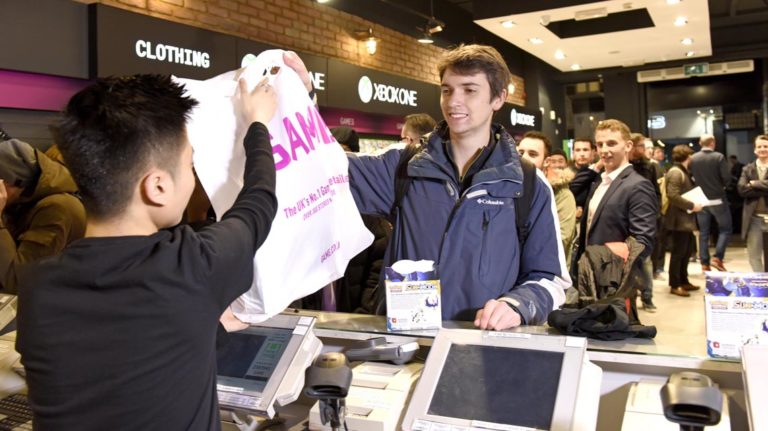 According to Bloomberg's sources, the company was facing stiff competition from smartphone makers to ensure a reliable supply of DRAM and NAND flash memory, with parts shortages driving the manufacturing costs for the next-gen console up to around $450 per unit.
While the platform holder declined to comment on the claims, some PlayStation executives reportedly feel the company should sell PS5 at a loss if required to match the Xbox Series X price, while other Sony leaders would prefer to profit on each unit sold, as was the case with PS4.
During Sony's third quarter earnings call earlier this year, chief financial officer Hiroki Totoki suggested the company had yet to finalise the PlayStation 5 price as it attempted to balance its position based on several known and unknown factors.
Chief among the latter will be Microsoft's Xbox Series X pricing plans, with both consoles due to launch during the 2020 holiday season.