Our ones to watch from Japan's thriving indie scene
Bizarre puzzlers, 80s throwbacks and more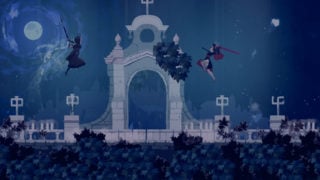 This year's BitSummit event – hosted in the stunning city of Kyoto – had a great deal of individual titles on show in their respective booths, but a lion's share of the releases were being showcased by indie localisers and publishers on show at the event.
Companies such as Dangen Entertainment, Another Indie, Devolver and Raw Fury, which each had a fairly large scale presence this year, showcased a substantial array of games, many of which have had highly successful Kickstarter campaigns.
Many of the titles on show at each booth, were an eclectic mix of genres. While there are a fair few independent games out there that may win over fans with stylish design or big-name attachment, the projects on show had a particularly homegrown feel to them, most being odes to other games or personal passion projects.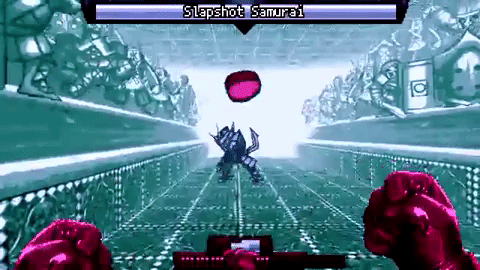 As reported from this years BitSummit coverage, the entire event had standout games from a lot of both local and international talent, including Malasian studio Metronomik's No Straight Roads as well as Norwegian Hyper Games' Mørkredd, both of which won awards at the event.
With lots of wholly unique games on show, the games that got the most attention were the ones that are influenced by or are strong homages to the most memorable games of our childhoods. And with the lineup of games on show at BitSummit this time round, you can expect a very busy and exciting year for games.
We've already showed you BitSummit's choice of best 2019 games, but here's our selection of the potential indie gems of the future we personally uncovered in Kyoto…
Kingdom of Night
That starts with Kingdom of Night from Osaka-based Dangen and Black Seven Studios, an isometric blend of Diablo and Earthbound, providing dungeon crawling action and an impressive synth soundtrack, perfect for the setting of the Arizona suburbs of the 80's.
Heavy on RPG elements and otherworldly demonic horror, Kingdom of Night rapidly blasted through its Kickstarter campaign minimum goal in just 48 hours, and went on to raise four times as much by the end of the campaign, crushing all of it's stretch goals.
Kingdom of Night touts nine playable classes, three skill-trees each to build from, multi-tiered loot tables and hours of replayability. No release dates have been set as of yet, but expect the game to release on Pc, Switch, Xbox One and PS4.
Olija
Olija by Kyoto-based game developer Skelton Crew Studio, is a side-scrolling adventure game, similar in ways to Another World and the first Prince of Persia. Placing you in the role of Faraday, a castaway on a doomed ship, it eventually runs aground on the ominous and deadly lands of Terraphage.
Armed with a legendary harpoon, among other relics, you must fight, dodge and impale your way through a world that tries to stop you in every way imaginable as you push forward, in the hopes of surviving this hostile land.
Expect to meet host of characters along the way, including the enigmatic Olija herself as you seek answers to the mysteries of Terraphage. Olija is expected to be out by summer 2019, released on Switch, PC, Playstation and Xbox.
Minoria
Minoria, from Bombservice, the creators of the Momodora series, is a 2.5D side-scrolling action game, blending hand-painted backgrounds with cel-shaded character models. While Bombservice is better known for its Momodora games, Minoria is a brand new settling, allowing the studio to branch out and build a new and exciting world, delivering intense yet strategic battles against the backdrop of dark religious fervor.
As a spiritual successor to the Momodora series, Minoria is a much more aggressive take on the Castlevania genre offering a strong mix of weapon-based combat and magic. Coming soon to PC and Switch.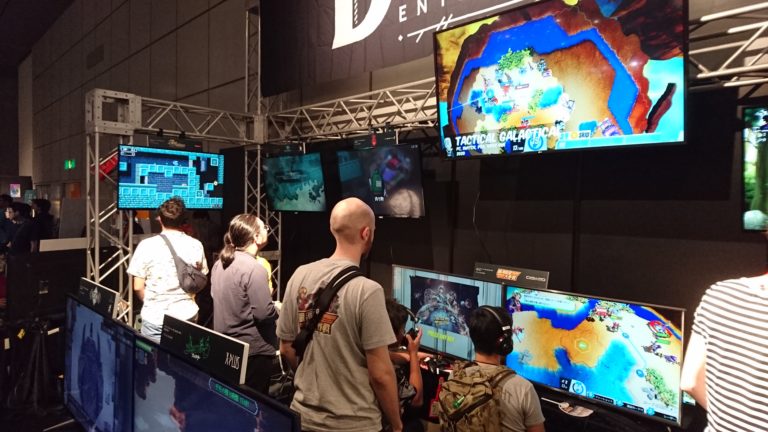 Firegirl
Firegirl by Dejima, based out of Sapporo, Japan, is a firefighting, puzzle action hack 'em/soak 'em up, if you were to try to put it into a cohesive sentence. Part platformer/adventure game, you play as the titular Firegirl, tasked with saving civilians from a burning skyscraper.
Chop, jump, smash and extinguish your way through a building set ablaze where the fires themselves have lives of their own, and will stop at nothing to consume everything that burns, including Firegirl. There has been no set release date as of yet, but expect to see the game on PC some time in the future.
Bug Fables
Bug Fables: The Everlasting Sapling, another game from Osaka's Dangen and Moonsprout Games is an adventure RPG, following the epic quest of three unique insect heroes as they search for treasure and immortality. With a bright, cheerful design palette, Bug Fables lays on the charm with rich dialogue and a host of strange and unusual supporting characters.
With this RPG, expect seamless turn-based combat, buff-enabling cooking, platforming, and magic as you follow the bug trio through seven chapters and a multitude of areas throughout the land of Bugaria, on their quest to discover the Everlasting Sapling. Expect Bug Fables to be out this September on PC, Switch and PS4.
Fight Knight
Fight Knight is actually by Canadian studio Team Sorcerobe, but it impressed many in Kyoto last month. This was perhaps one of the more unique titles at BitSummit, maybe not for its genre, being a first-person dungeon crawler, but for how it looks and plays.
The game's title is fairly apt, allowing you to don the armour of a knight who, well let's face it, likes to punch things. Really hard. Being its sole mechanic, everything gets punched. Monsters, sign posts, inventories, shopkeepers and NPCs. When all you have are fists, everything in Fight Knight looks like a punch-bag.
With a hyper-stylised color-palette and bouncy animation style, Fight Knight certainly stands out as one of the more original dungeon crawlers out there, and with a release date set for spring of this year, getting your hands on a copy isn't that far off. Coming soon to PC, Switch and PS4.
Related Products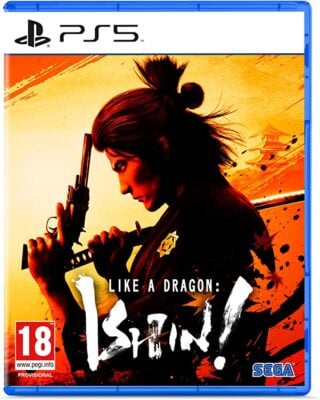 Like a Dragon: Ishin! (PS5)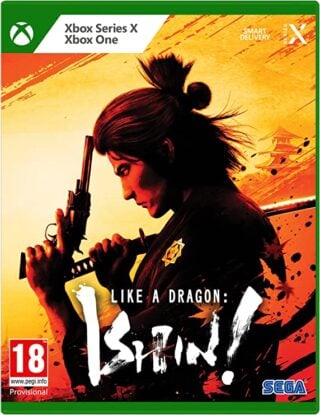 Like a Dragon: Ishin! (Xbox)
Some external links on this page are affiliate links, if you click on our affiliate links and make a purchase we might receive a commission.