Xbox saves the summer with a solid showcase that channels the E3 of old
From Fable and Forza to exciting third party debuts, Xbox brought the gaming goods to a fallow year
Tom Regan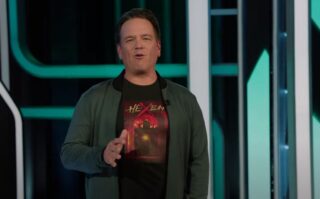 What do you do when you suddenly find out that the biggest gaming party of the year has been unceremoniously canceled? If you're Microsoft, you simply rock up and put on a rager of your own.
With E3 notably MIA yet again this year, it's fair to say that so far, what should have been the gaming event of the year has instead felt like another post-pandemic transition. With Sony's recent state of play largely underwhelming, the path was clear for Xbox to dominate 2023's summer game announcements. And that's exactly what Phil Spencer and co did.
Pulling no punches, the stream kicked off with the long-awaited gameplay debut of Playground Games' Fable. Showcasing an amusing in-engine mockumentary-style interview with Richard Ayode-of IT Crowd fame, its playful mix of wry British humour and stunningly rendered gameplay showed welcome signs of the Fable of old, leaving this writer hopeful that the Forza Horizon developer might just recapture that long-lost Lionhead magic.
Following the fantasy fun, we also got our first CG glimpses at a wealth of new projects from the quieter teams of Xbox Game Studios, including the intriguing Southern-set supernatural thriller, South Of Midnight, from the makers of We Happy Few.
As well as wheeling out everything it possibly could from its posse of first-party studios (regardless of whether it had any gameplay to show), today also continued the Xbox tradition of offering first looks at third-party juggernauts, from the grand reveal of Ubisoft Massive's eye-catching Star Wars Outlaws to a bullet-ridden blitz through Payday 3. Cities Skylines 2 was another non-exclusive trailer highlight, offering a surprise insight into the city builder that will undoubtedly consume an unholy amount of players' time.
There were, of course, a few expected DLC-shaped troughs between the pixel-perfect peaks. In true Microsoft conference fashion, the same old games as a service titles made their yawn-inducing annual appearances, with Microsoft managing to get away with showing off Sea Of Thieves for the umpteenth time thanks to a new Monkey Island collaboration.
The big M also made sure to get its money's worth out of the Bethesda buyout, reeling out new expansions for the seemingly never-ending Elder Scrolls Online and Fallout 76. Hey, at least we didn't have to sit through any more Grounded.
In perhaps the only nod to Microsoft's expensively bought new studios, we saw a trailer for the massively delayed Overwatch 2 Campaign, which after the sequel's underwhelming launch, inspired more shrugs than shrieks of excitement.
While our eyes glazed over for the unremarkable expansions for the aforementioned titles, Asobo Studios' more recent Microsoft Flight SImulator managed to make the old feel new again. Featuring an impressive amount of additional content – wrapped up, of course in those endlessly impressive MFS visuals – a whole array of flighty fun looks to be soaring towards Asobo's baby, in an expansive update entitled Microsoft Flight Simulator 2024.
The DLC event of the show though was inevitably the long-rumoured reveal of Phantom Liberty, the standalone Cyberpunk 2077 DLC. Trotted out by Keanu himself and featuring a glimpse at an all-new character played by Idris facckkinn Elba, we learned that players will be returning to Night City in just a few short months. 2023 titles may have been in short supply, but reveals like this did just enough to remind us of gaming's present, rather than merely its distant future.

Cyberpunk aside, where shooters usually rule the Xbox roost, 2023's showcase was surprisingly high on fantasy this year, with the stunning Hellblade 2 also getting a new trailer, immediately squashing rumours of an imminent release with confirmation of a 2024 launch. This leaves room for Microsoft's big holiday release: Starfield.
In case an hour of a purely Starfield direct immediately following the presentation wasn't quite enough Starfield for you, Microsoft squeezed in a bite-size new glimpse at Bethesda's sci-fi opus ahead of its rapidly approaching September 6 release. Between the dizzying array of first-party fare, a few double AA titles added some much-needed visual variety, with Life Is Strange creator Don't Nod's gorgeously stylized new exploration and climbing-focused Jusant giving adventure fans something to look forward to this fall .
In a bid to continue catering to fans of JRPGs, Sega and Atlus firmly waved the flag for Japanese games too, revealing a first look at a brand new Like A Dragon, as well as the arrival of Persona 3 remake P3 Reload and spin-off Persona 5 Tactics.
Capcom also popped in to say hi, revealing a very Gamepass-ready-looking multiplayer action title entitled Path of the Goddess. More excitingly from the land of the rising sun, however, came another zinger from Atlus: an all-new IP from the creators of Persona, entitled Metaphor Re Fantazio. In a welcome shift from Persona's pally school setting, Metaphor Re Fantazio looks to channel Shin Megami Tensei's unsettling atmosphere, which can only ever be a good thing.
While no longer the massive conference centerpiece they once were, a few Indie games were still given a polite nod. From the intriguing multiplayer adventure 33 Immortals, to atmospheric oil rig horror Still Wakes the Deep from Amnesia developer Chinese Room and even eye-catching multiplayer epic, Towerborne, Xbox's indie pedigree made a respectable, if not mesmerizing appearance.
Aside from the reveal of sleek, noir-1TB Xbox Series S, the conference was refreshingly light on hardware, cloud streaming, or anything but the games. In that regard, it was a welcome comfort, with Microsoft's showcase delivering a slew of consistently solid-looking releases, offering more visual variety and punchier pacing than Sony's middling pre-E3 State of Play.

It's only real downside? That the vast majority of today's big hitters won't be playable until 2024 at the earliest. Calling out the conference for that fact – and the CG-heavy gameplay light nature of many of the reveals – is fair, but in the context of increasingly lengthy development times and a little thing called a global pandemic, it feels a bit like nit-picking.
While the Electronic Entertainment Expo itself might not have bothered to show up this year, Microsoft certainly did. Where internet commenters and industry commentators alike announced that Xbox is losing the console generation, this showcase continued to present an Xbox light years away from the anemic underdog of the Don Mattrick era.
That is of course, all without Xbox dropping the bombs that we know are yet to come. Despite legal hiccups preventing Microsoft from showing off what will inevitably become its shiny new Actiblizzard toy chest, an impressive array of existing first-party studios and enticing third-party debuts proved that even without its multibillion-dollar acquisition, Xbox still has an enviable 2023 software lineup.
Sure, today is unlikely to be a showcase that goes down in gaming history, but if a conference's job is to get players excited about the future of the medium, then Xbox wholeheartedly delivered.
Related Products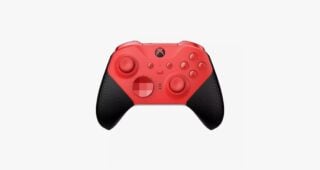 Xbox Elite Wireless Controller Series 2 - Core (Vibrant Red)

$139.99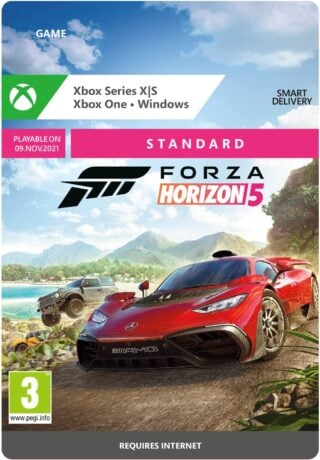 Forza Horizon 5 Standard (Xbox/PC)
Other Products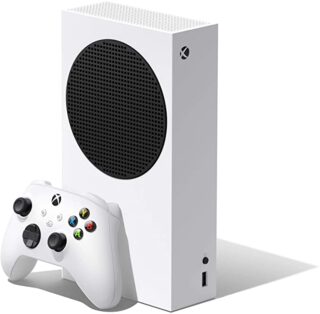 Xbox Series S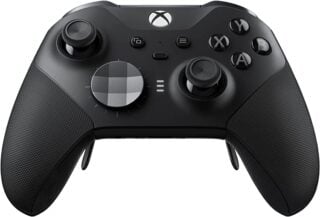 Xbox Elite Series 2 Wireless Controller
Some external links on this page are affiliate links, if you click on our affiliate links and make a purchase we might receive a commission.