Analysis: Why are video game companies laying off staff?
While it's been a bleak month for video games, overall the industry is in remarkably good health
Christopher Dring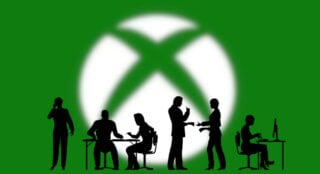 It's been a bleak January for video game industry news.
We've seen reports of video game sales declining across the US and Europe. Ubisoft issued a profit warning and cancelled several games. There have been layoffs in the games media, plus at companies such as Xbox, Unity and Riot Games. It feels like the industry is in a spot of trouble.
Of course, sales declines are never a good thing in business, particularly coupled with rising costs due to inflation and the looming threat of a global recession.
But are things really that bad? No, in fact, overall, video games is an industry in remarkably good health. The situation is more nuanced than the headlines suggest. Allow me to explain.
---
Why are video game sales down?
In the US, spending on games fell 5% in 2022. Across Europe, game sales are down over 7%. It looks bad, but there was one very big reason for the decline: COVID-19.
In 2020, when the lockdowns hit, video game sales surged. The titles that drove the market were actually older titles – games released in 2019, 2018, 2017 and even earlier.
Some new games sold well (Animal Crossing: New Horizons and The Last of Us: Part 2, for example), but it was the previous year's Call of Duty and Just Dance, things like Ring Fit Adventure, Grand Theft Auto 5 and Mario Kart 8 that saw the biggest increases.

During that initial lockdown phase, the industry saw a lot of new (or returning) gamers, who were either buying their first console or dusting off one they hadn't used a great deal.  And instead of buying brand new games at full price, they were picking up older, sometimes better games that were cheaper.
Since that 2020 surge, sales of older games have declined. And in 2022, we saw these 'legacy games' fall back to nearly pre-pandemic levels. We also saw a disappointing Call of Duty launch in 2021 (Call of Duty Vanguard), and that had a knock-on effect into 2022.
If you look purely at new game sales (games released in 2022), things appear a lot better. In fact, more new games were sold in 2022 than in 2021. Elden Ring was a phenomenal hit, as was God of War Ragnarok, Pokémon Scarlet and Violet, LEGO Star Wars and Call of Duty: Modern Warfare 2. Also, annual sports titles like FIFA saw an uptick in sales, too.
---
What about console sales?
Console sales outside of North America were poor. Across Europe, sales of games machines were down 25%.
But again, this was due to circumstance rather than a lack of interest in gaming. PS5 and Xbox Series X suffered severe stock shortages due to a lack of components. There was a drop in sales for Nintendo Switch, but it is still a strong selling platform, particularly when you compare its performance to pre-pandemic levels.
---
So if it's all just a post-lockdown comedown, why are companies laying people off and delivering warnings?
The end of lockdowns is certainly one of the big reasons for the fall. It was inevitable that gaming was going to suffer a bit as more people venture outside, go to the beach, see friends, pop to the cinema and so on. And actually, the games market is still up over pre-pandemic levels.
Some companies perhaps expected things to remain more robust. Leaders in the games media had hoped for a strong year for big game launches in 2022. And although things started and ended well, there was this big slow period in the middle that meant traffic levels and advertising revenue dropped away. That's bad news, particularly for those media companies that invested some of their pandemic money in new staff and websites.

For other companies, particularly public ones like Microsoft, a decline in sales is a problem. Shareholders don't want to see their investments go backwards. As a result, the management teams are required to look at the business and see if there are any efficiencies that need to be made, or if there are departments that just aren't delivering.
Yet the other reason for the cost cutting is down to something else entirely… rising inflation and a recession. Inflation means that things are going to cost more. For companies, that means they're spending more on internet, energy, food and drink, staff and so on. Meanwhile a recession means that people are spending less on things such as games. Those two situations combined means that companies are being very mindful of what they're spending, and looking to be more efficient.
---
But I read that the games industry is 'recession proof'?
Ah, you've heard that have you. This notion comes from the last recession, which coincided with the huge success of Wii, DS, Xbox 360, Guitar Hero, Call of Duty, Assassin's Creed and so on.
The idea is that because games are such good value for money, people keep buying them, and they instead cut back on things like cinema trips and meals out… which are expensive and don't offer as much entertainment for the money as a game does.
It's dangerous to assume the same thing will happen this time. Back then Netflix didn't exist, and free-to-play games weren't the thing they are today… and you could argue that both of these offer better value for money than $70 console games.
But also, the 'recession proof' idea isn't entirely true. Because although some games seem to be resilient to the wider economy, it's not true of all games. Ubisoft said in its financial update that they've seen gamers primarily spend their money on the big brands. Titles like Pokémon and Call of Duty.
The slightly smaller games released last year, like Saints Row, Marvel's Midnight Suns, The Callisto Protocol, Mario + Rabbids and so on, didn't do as well as expected. The idea is that customers are still buying games, but they're being selective about it.
---
So only the big games are doing well?
It's reductive to blame the underperformance of any game on the economy. If you look at those titles I mentioned above, they all had their own issues.

Some perhaps weren't quite good enough, some were perhaps released at the wrong time, and maybe the price wasn't right. And some just had unrealistic expectations. Mario + Rabbids, for example, sailed past one million sales pretty quickly. But Ubisoft expected more.
And there were new games last year that did very well. Stray, High on Life, Vampire Survivors… sure, some of those were on subscription or at a far cheaper price, but it just goes to show that if you make an interesting game, released at the right time and at the right price, it can still find a big audience.
---
So why all the layoffs?
The layoffs in video games development are not the same as the ones we've seen in media or technology. Media is suffering because of a challenged ad market, and technology is seeing a fall in demand for things like cloud services as people return to the office. The layoffs we've seen in games development are more specific. It might be because a studio has underperformed, or a company is changing direction.
In fact, check any games industry jobs board and you'll find hundreds of jobs. Earlier this month, VGC reported on the opening of a new UK studio from some former Forza Horizon developers, and they're looking for 140 employees. There are numerous examples of this across the business.
What we're seeing is an industry that can no longer coast on the back of lockdowns. Games companies of all sizes need to earn their success, and it's a bit tougher out there than it has been. If things don't go to plan, then some tough decisions will be made.
But broadly speaking, the video games industry remains successful. 2023 is shaping up well, with some big titles on the horizon, and PS5 is now in full supply. There are challenges, but the year should be a good one for game companies.
Just not all of them.
Related Products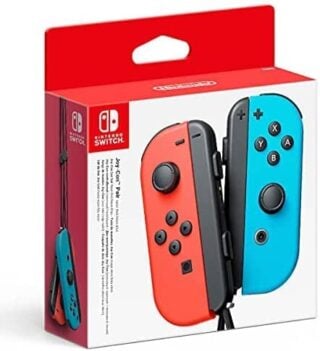 Nintendo Switch Joy-Con Pair

£58.99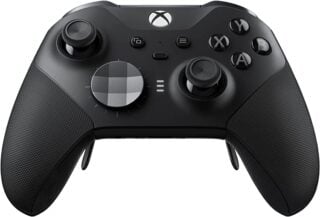 Xbox Elite Series 2 Wireless Controller
Other Products
Some external links on this page are affiliate links, if you click on our affiliate links and make a purchase we might receive a commission.