PlayStation 5 has reclaimed Sony's wonderful weirdness
But Sony is struggling to demo its unique features
Jeremy Peel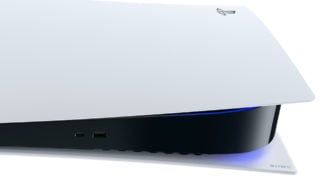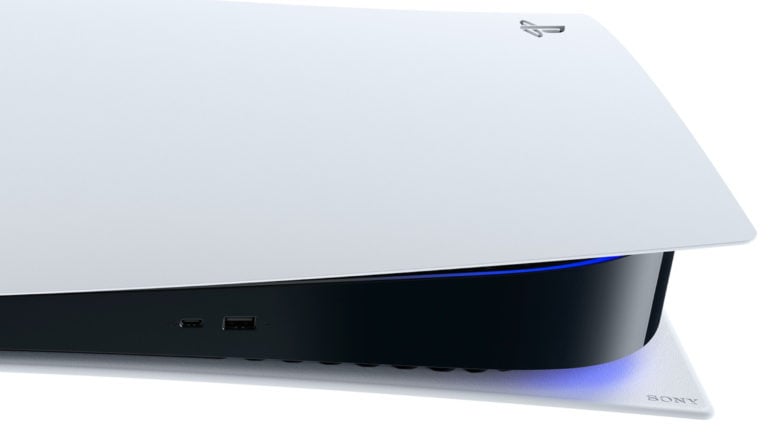 Last night, seven million people tuned in to watch an enormous stack of beads wax and wane, as if breathing.
As they watched, the surface of the bead monolith resolved into familiar shapes – triangles, then circles, crosses, and squares. It rippled with blue light, suggestive of volatile and untapped power. And then it parted, like an ocean, to reveal the curvature of the PS5.
Depending on who you ask, it was like visiting a profound digital art installation, or sitting inside a washing machine after splashing out on fancy lavender scent boosters. The abstraction was indicative of two things. First, that Sony is struggling to demonstrate unique features of the PS5 which are, to the general public, deepy abstract. And second, that the company has once again embraced the surreal and emotive games that first lent the PS3 an air of sophistication.
How do you represent the extraordinary speed of the PS5's new SSD in a platform reveal stream – a venue where, historically, loading times have never been shown anyway? Mark Cerny has called the SSD "the key to the next generation", but until the PS5's launch, its impact is invisible. You could say the same for the haptic feedback intended to bring a whole new sense to gaming; the only way that tactility and resistance can be felt is with controller in hand.
Yesterday's event tried and failed to convey these innovations through light and sound, showing the PS5's gamepad pulsing through a field of rice-like grains. It's hard to imagine imagery like this will drive expensive console purchases come Christmas. Instead, Sony must rely on sheer force of software.
A sentient strawberry. A stray cat meandering through a dense city populated by robots. An aloof dinosaur navigating their last school days. These are just a few of the perspectives viewers inhabited during a show that championed vulnerability, daftness and whimsy.
Where E3 streams in recent years have provoked debates about brutality and gun violence, long stretches of the PS5's reveal elapsed without shootouts or slit throats. A major moment of punctuation saw a moustachioed man 'dropping the bomb' while on the toilet.
In the past, games like Little Devil Inside and Goodbye Volcano High have been relegated to indie showcase segments designed to offset a prevailing sense of corporate uncoolness. But here they were front and centre, given as much air time as the franchise sequels.
"This sense of artistic adventure was never a given… towards the end of the console's life PS4 exclusives have leaned into less ambitious fare and invited a mixed critical reception."
The show featured not one, but two games from Annapurna Interactive – the publisher which has quickly established itself by committing to the "personal, emotional, and original". The prevalence of time-loop concepts elsewhere in the show was testament to the influence Annapurna has had with one of its biggest hits, Outer Wilds.
It's tempting to call these games esoteric, but they represent an expanded audience, rather than a reduced one. It's easy to lose sight of how alienating gaming's constant barrage of gore and misery can be, and how a story about a teenager on the cusp of adulthood might be far more accessible and relatable than another hero story.


That's not to say there was nothing safe about the PS5 reveal. Driving simulators and sports games are always an easy way to demo a new console, since their tight scope and focus on minutiae can impress in the graphics department: the shining brow of a baller, the glinting hood of an Aston Martin.
Yet even the most nostalgic series appeared stranger than before. Ratchet & Clank: Rift Apart's interdimensional antics might not trouble the PS5, but it looked as if it might exceed the processing power of the human brain. Even Spider-Man Miles Morales was more unusual than it first seemed – not a full sequel, but an expansion to the 2018 hit with a different star, as if pulled from an alternate world in the multiverse.
This sense of artistic adventure was never a given. Sony began the PS4 era having established an indie-like cachet around its first party games, helped in no small part by its relationship with thatgamecompany and the ever-hovering prospect of The Last Guardian.
Toward the end of the console's life, however, PS4 exclusives have leaned into less ambitious fare and invited a mixed critical reception. Players evidently found comfort in Days Gone's familiarity, making it a huge sales success; VGC judged the game to be vapid and hollow, so derivative that it struggled to make a case for its existence.
Now, however, Sony suddenly faces a real challenge to its first-party reputation. Xbox has recently bought up a huge amount of credibility, in the form of Double Fine, InXile, Ninja Theory and Obsidian – beloved and idiosyncratic studios whose games tend to be critically acclaimed.
Over the next generation, these developers will threaten the PlayStation's reputation as the discerning choice for software. But the varied and forward-thinking catalogue put forward during the PS5's reveal suggests Sony is ready for an artistic arms race. If the company can't convince players that its console offers the edge in hardware, it'll be a crucial fight to win.
Related Products
God of War Ragnarök (PS5)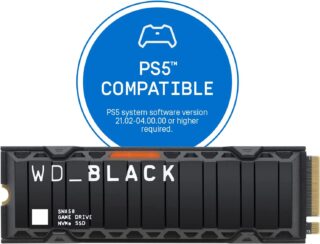 WD_BLACK 500GB M.2 SSD with Heatsink
Other Products
Some external links on this page are affiliate links, if you click on our affiliate links and make a purchase we might receive a commission.