Physical events are bringing excitement back to the games industry
As a journalist and a fan of games, I'm delighted Gamescom and Tokyo Game Show are back
Andy Robinson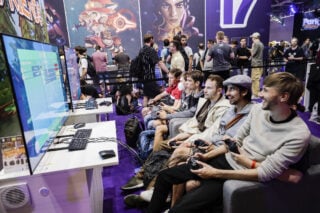 About ten years ago, I interviewed Mark Rein, vice president of Epic Games, at Gamescom. "Can I show him?" Rein asked his PR handler, about mid-way through an on-the-record interview. "As long as the recording is stopped and you agree not to discuss it publicly," they responded.
Rein, with tangible excitement akin to a child showing their new toy, ushered me over to a computer set up in the corner of the meeting room. He booted up an early build of Fortnite. "We're really excited about this," he said, as he proceeded to give me an exclusive sneak peek at what would eventually become the biggest entertainment property on Earth.
These kinds of emergent moments are what make physical events like Gamescom and Tokyo Game Show so valuable for those who attend. And while the German show (sadly, I wasn't able to attend TGS this week) didn't result in chance encounters quite on the calibre of discovering the biggest game of the decade, it was a wonderful tonic for the last 2 years of digital monotony, now that covid vaccine uptake has made it safer.
As a 36-year-old man who started writing for actual magazines, who runs a news website that benefits from the access shows like E3 gives, and who also has two young kids who like to watch YouTube at full volume,  you'll probably not be surprised that I'm pleased by the return of weeks away in foreign expo halls.
Another disclaimer: VGC's commercial partner is ReedPop, the company that runs shows like PAX, EGX and soon, E3 2022. But I chose to partner with them partly because of disclaimer #1, and VGC is a totally independent company.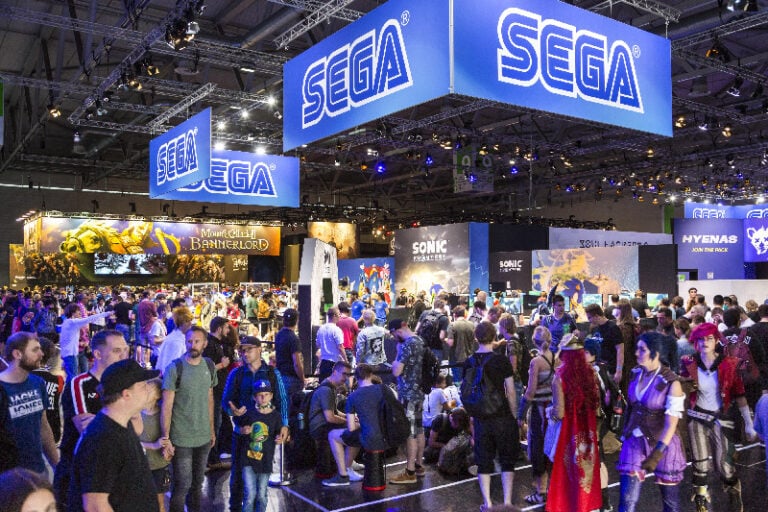 That said, as a fan of video games, I don't believe I'm the only one who feels that the pandemic has seen the excitement ever so gradually drain out of this industry.
Yes, corporate coffers are healthier than ever, and there have been brilliant releases in 2022 – Elden Ring, Pokémon Legends and Horizon Forbidden West would likely contend for Game of the Year in any 12-month period. But with the market slowing down, fewer big releases than there used to be, and no public shows like E3 for over three years now, it certainly doesn't FEEL like an exciting time for the games industry right now.
And it should: with God of War Ragnarok, Modern Warfare 2 and Pokémon still to come, plus even more monsters in 2023 like Zelda, Starfield and Final Fantasy 16, there's definitely plenty to look forward to.
This week's pair of digital events offered a prime example of why the buzz doesn't feel the same as it used to. The format behind Nintendo Direct and PlayStation's State of Play has become tired, and it doesn't help that virtually all personality has been drained out of both as well (if the latter ever had any in the first place).
"With the market slowing down, fewer big releases than there used to be, and no public shows like E3 for over three years now, it certainly doesn't FEEL like an exciting time for the games industry right now."
In-person events aren't automatically better just because they're not behind a YouTube screen: we can all remember plenty of E3 press conferences that landed like a lead balloon (most of them feature a car underwhelmingly appearing from the ceiling). But on evidence of the past two years, they certainly appear to provide more incentive for gaming giants to put on a show.
Perhaps comfortable in the knowledge that there's no risk of a collective groan from a live audience, or that the attendance of hundreds of industry partners and pundits doesn't need to be justified, this week's digital events seemed content at treating their shows like a list of marketing obligations, rather than actual showcases curated to build excitement around their platforms.
In comparison, Geoff Keighley's annual events, while fairly criticised for their lesser calibre of content in what's been a slow year for AAA games, do a far better job of creating an entertaining show that will keep viewers engaged.
Nintendo and Sony, however, didn't have the content excuse this week: Pikmin 4 is a dream announcement, Yakuza Ishin is something I definitely want to play, and God of War Ragnarök's gameplay reveal was probably one of the most stunning trailers I've ever seen. But still, I can't help but imagine what the furore would have been like if that video was debuted in front of a live audience at TGS, E3 or a PlayStation Experience-type event.
The games industry is long overdue more moments like this:
However, in the days following the Nintendo Direct and State of Play shows, consumers have seen the other benefits of them being planned ahead of the Japanese gaming expo – which is certainly not a coincidence – as attendees have shared their hands-on impressions and developer interviews for games revealed during the digital events.
Games like Yakuza (or Like a Dragon, as it's known these days), Tekken 8, Wo Long, and Street Fighter 6 have been dissected and discussed on virtually every major website, while their creators have put more effort into making sure fans know what they're about and leaving few unanswered questions.
It's unlikely that would have happened without the need to justify attendance at a physical show: companies would've slumped back into their complacency and left us waiting for the next pint-size video broadcast for more marketing department-approved info.
After both Gamescom and TGS, I feel more excited about a lot of the games and developers I met and read about, and surely that's a net positive for those who attended.
Digital events will always have a place in the marketing and discussion of video games – the world is simply not going back to the way it was before the pandemic. But they can't bring the video games community together, or build buzz, quite like an in-person gathering. And that's why many fans and creators currently roaming the halls of TGS will be delighted to be back this week.
And who knows, maybe one of them will discover the next surprise hit of the decade.
Related Products
Other Products
Some external links on this page are affiliate links, if you click on our affiliate links and make a purchase we might receive a commission.