Nintendo E3 2019 review: Light on major reveals, but fans have a lot to look forward to
There's a lot of goodness in the pipeline for Switch owners
Alex Calvin
Unlike companies like Xbox, Ubisoft and Bethesda, Nintendo is somewhat less reliant on E3 as its pillar event to make every big announcement.
Due to the Japanese publishing giant's Direct format, which it has been doing since 2011 – and now has its fair share of imitators – there isn't the same pressure to make huge reveal after huge reveal in one two-hour segment.
This year's E3 Nintendo Direct largely showcased titles we already know about, with slightly more details. We had our first proper look at Luigi's Mansion 3 in a segment that showcased the title's new elements such as Gooigi, a slimy partner that can squeeze into areas Mario's brother can't, but also can't come into contact with water. There's also the Scarescraper multiplayer mode, in which gamers must team up to defeat waves of ghosts.
Nintendo gave us the first look at the eagerly anticipated Animal Crossing title for Nintendo Switch too. Given that my social media feed erupted with frenzied enthusiasm during this segment, I'm going to go ahead and assume that what the fans saw met their expectations. The game does now have a title – New Horizons – but has also been delayed from its 2019 release window to March 20, 2020. Nintendo giveth, but Nintendo taketh away.
We also had further looks at PlatinumGames' action title Astral Chain and mech brawler Daemon x Machina.
In what has become a Nintendo E3 staple, the Japanese platform holder announced several new characters coming to its flagship brawler, Super Smash Bros Ultimate. The show kicked off with heroes from Dragon Quest XI: Echos of an Elusive age coming to the beat-em-up, before the news that beloved Rare characters Banjo and Kazooie would be joining the line-up in a hilarious fake-out moment.
Speaking of Dragon Quest XI, a Definitive Edition of that RPG is launching on September 27, 2019. This was one of the many Japanese RPG titles we saw during this Direct stream, alongside Square Enix's Trials of Mana, set to launch in 2020, with the original three games in the Mana series available to play right now. Classic Contra titles are also available today, an announcement made alongside the fact that a new Contra title – Rogue Corps – would be launching on September 24.
One surprise that Nintendo did have up its sleeve was No More Heroes III, which will likely keep fans happy following the less-than-stellar spin-off Travis Strikes Again. That's set to launch in 2020.
"First-party titles, some neat exclusives and a treasure trove of smaller indie games will keep the platform thriving for years to come."
There was also the reveal of CD Projekt Red's The Witcher III coming to Nintendo Switch after many rumours and fans desperate to play as their favourite monster hunter on the go. A Complete Edition – including the critically acclaimed DLC – will be launching at some point this year.
That's not the only beloved title making its way to Switch. Nintendo revealed that both Resident Evil 5 and 6 would be coming to the platform. Oh, and we finally know what Romero Games and Paradox Interactive have been up to. Their brand-new title – Empire of Sin – is launching spring 2020.
As expected, Nintendo showed off its remake of The Legend of Zelda: Link's Awakening, too. This update of the secret best Zelda game is set to launch in September of this year. But that wasn't the only Zelda goodness in the E3 Direct. The Japanese publishing giant went and pulled the ol' 'Oh, and one more thing…' with a teaser trailer for a sequel to Nintendo Switch launch title Zelda: Breath of the Wild. This looks distinctly creepier than its predecessor and we wouldn't be surprised if there's an emphasis on co-op play, as the teaser put a heavy emphasis on both Link and Zelda. That's just speculation, though.
Though the cadence of first-party – or even big – games has certainly slowed down for Nintendo Switch, this E3 Direct was a reminder that there's a lot still to look forward to on the firm's console – a great deal of first-party titles, some neat exclusives and a treasure trove of smaller indie games that will keep the platform thriving for years to come.
Related Products
Pokémon Scarlet and Violet Dual Pack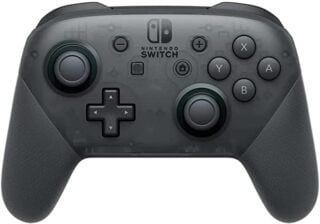 Nintendo Switch Wireless Pro Controller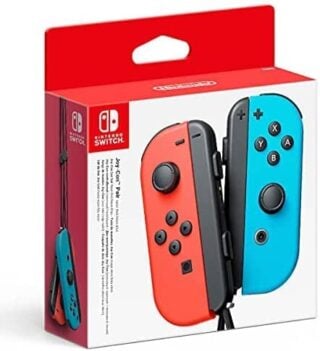 Nintendo Switch Joy-Con Pair
Other Products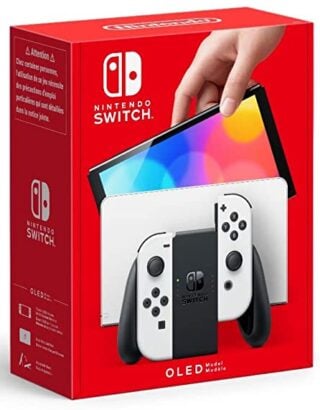 Nintendo Switch OLED
Some external links on this page are affiliate links, if you click on our affiliate links and make a purchase we might receive a commission.