Happy 10th birthday to the 3DS, Nintendo's greatest turnaround
Six months after it launched, did anyone expect we'd be celebrating Nintendo's 3D handheld in 2021?
Chris Scullion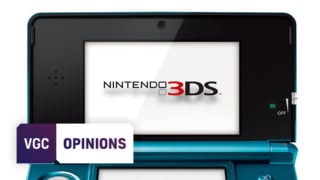 The first time I had the feeling the 3DS was set for a bumpy ride was around 20 minutes after I first got my hands on it.
I was working as the Games Editor for the UK's Official Nintendo Magazine at the time, and the entire team had been flown out to attend Nintendo of Europe's press event at a large exhibition centre in Amsterdam, where the company had spared no expense to show the European press everything its shiny new handheld had to offer.
After watching a stage presentation hosted by UK TV personality Jonathan Ross, the press in attendance were sent to a huge open area where a number of different 'experience' hubs were set up, each offering playtests on different 3DS games.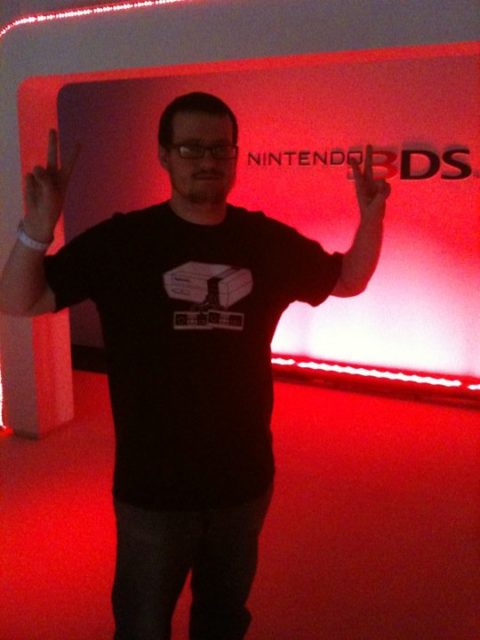 My first experience with its much-hyped glasses-free 3D feature wasn't exactly with the game I wanted: while queuing up to play an early version of Kid Icarus: Uprising, a helpful Nintendo staffer put a 3DS in my hands and let me try out Asphalt 3D. Despite it being a fairly average racing game based on a mobile series, I was still extremely impressed by the 3D effect, even if I did have to hold my head fairly straight to enjoy it.
The novelty wore off for some in attendance fairly quickly, though, and 20 minutes later I was entering a double-decker bus that had been parked inside the exhibition hall to show off Resident Evil: The Mercenaries 3D. As I sat next to a number of other journalists, one of them said "think I'll turn the 3D off for this one."
"Good shout," said another, who did the same. Pretty soon the entire bus followed and I realised 3D probably wasn't going to be the revolutionary new gimmick Nintendo was hoping for, and that it was going to have to impress players with its games rather than its gadgetry to succeed. But that didn't happen – not initially, at least.
2011 was an exciting time to be working on a Nintendo publication: the Wii was still producing some genuinely fascinating software and now there was this unique handheld successor with a feature that felt like actual magic (to this day I still can't really get my head around how it works). But it just didn't take off like we all hoped it would.
It may have been down to the launch titles. Despite offering a surprisingly competent handheld port of Super Street Fighter IV, the rest of the launch line-up didn't really grab the majority of players.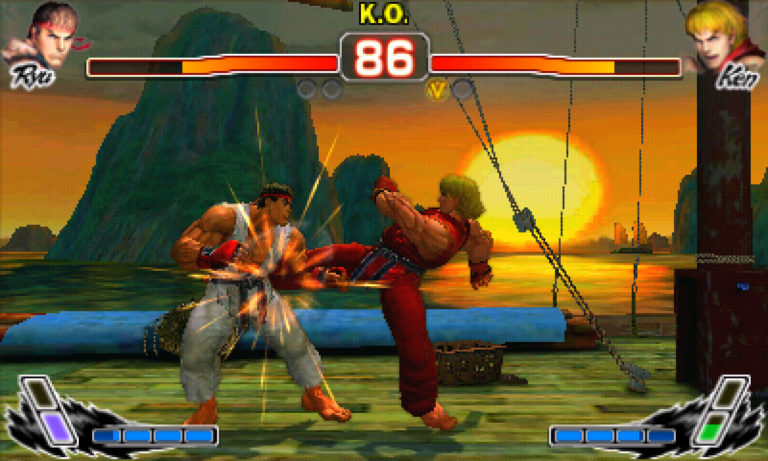 Pilotwings Resort and Nintendogs + Cats may have appealed to certain niches, but there was no catch-all title like a new Mario or Zelda that made the thing feel like a must-have on day one, and the arrival of Steel Diver a couple of months later didn't exactly change that. The remake of Ocarina of Time appeared a few months later but even that didn't seem to cause many tremors.
Then, it happened: Nintendo showed its first signs that it was struggling. Less than six months after the 3DS had launched, it announced it was chopping a huge chunk off the system's price (from $249 down to $169 in North America), and giving existing owners 10 NES games and 10 Game Boy Advance games to make up for it.
"Despite a surprisingly competent port of Super Street Fighter IV, the rest of the launch line-up didn't really grab players"
The reaction wasn't exactly positive, and in hindsight, a lot of it was knee-jerk. At the time, I remember reading an article headlined "history says the 3DS is doomed" and thinking that was a bit soon to be calling the undertaker for a system that hadn't even been out for half a year. After all, the DS took a while to get going too: it wasn't until the likes of Nintendogs and Brain Training launched that it started to gain real momentum (although, granted, it didn't take a massive price chop to get there either).
My own personal feelings working on an official Nintendo publication – whose success generally depended on the popularity of Nintendo's hardware – were a mixture of frustration and concern.
Every day I sat on the tube to work, excited to try out its StreetPass feature (a genuinely revolutionary idea, by the way), but when I got into the office and checked my 3DS I was lucky if I had encountered one or two other users on my hour-long journey. The only regular StreetPasses I was getting were from other colleagues in the office.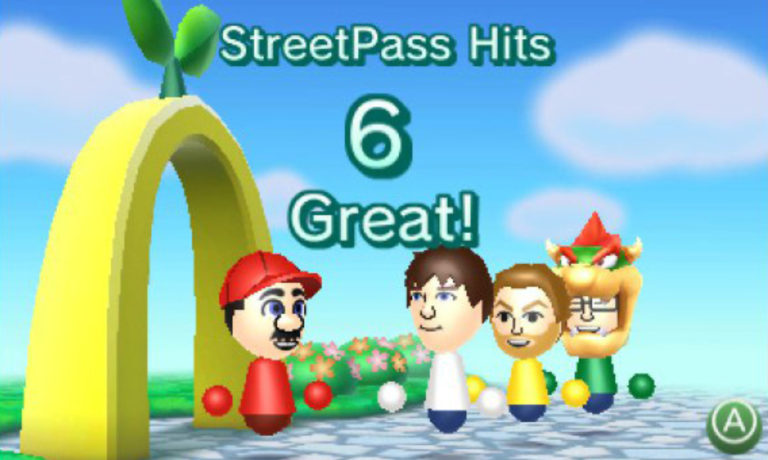 Then, slowly but surely, Nintendo turned it around. The new price point appealed a lot more to players, and the launch of Super Mario 3D Land – a genuinely new game rather than the Zelda and Star Fox remakes we'd been getting – finally gave the 3DS a killer app (not to mention the first legitimately game-changing use of 3D).
The shift in the handheld's fortune was literally playing out in front of my eyes every morning on the way to work. Now I was getting five, six, seven StreetPasses a day. Sometimes I was hitting the maximum limit of 10. I was even getting a couple when I travelled back to my small hometown in Scotland and walked around there. This was purely anecdotal, but there was no denying that the userbase was growing.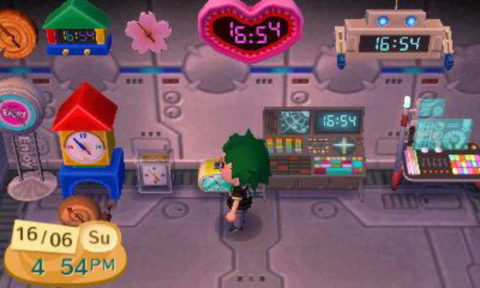 The hits were finally beginning to appear, too: Mario Kart 7 turned up a month later, then Kid Icarus: Uprising came a few months after that. Over the next couple of years, the big guns kept coming: New Super Mario Bros 2, Pokémon X & Y, Luigi's Mansion: Dark Moon, Fire Emblem Awakening, Animal Crossing: New Leaf… where once there was a dearth of content, there was now a wealth of genuine quality.
Obviously, we all know what happened next: the 3DS continued its recovery and went on to be a success for Nintendo, even if it ultimately ended up being its poorest-selling handheld (trust me, the Virtual Boy was no handheld), with 75 million units sold it still outdid some of the company's most well-loved systems like the NES, SNES and Nintendo 64 (and far outsold the PlayStation Vita, echoing the previous DS vs PSP war).
The release of the updated 'New' 3DS model in 2014 was a welcome acknowledgement that the 3DS effect hadn't been perfect, and with its new head tracking that constantly adjusted the 'sweet spot' needed to make the effect work, I continued to enjoy it. To this day I'm still a big advocate of that 3D effect, and when it worked well it was fantastic.
More importantly, though, the release of the 2DS the year earlier was an even bigger acknowledgement: that some people simply weren't interested in what had originally been the system's big selling point, and were happy to just buy the thing without 3D at an even cheaper price. By not only listening to its audience but listening specifically to the pro-3D and anti-3D factions that made it up, Nintendo was catering to both groups and the sales figures were showing that it was working.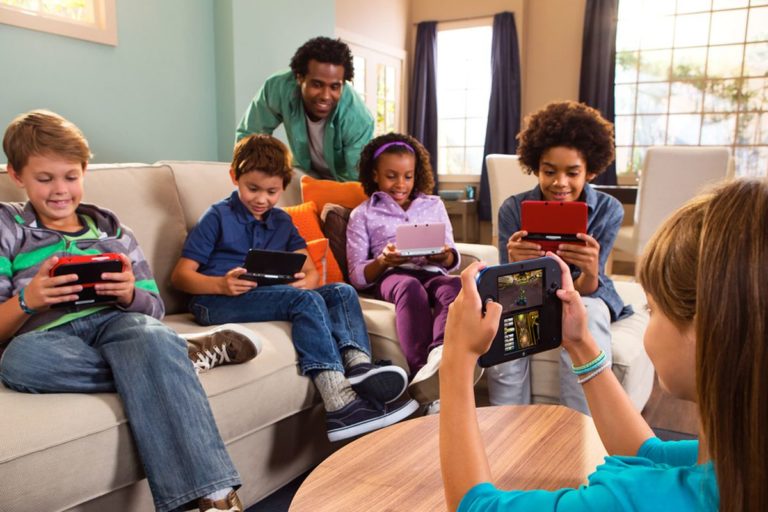 For me, the moment that definitively marked the 3DS as a success was in September 2016 and once again involved my own personal research tool, StreetPass. The Wii U had come out in 2012 and, despite a similar price cut less than a year after launch, had completely flatlined. It was a failure, plain and simple, and Nintendo had already mentioned that it was working on its successor, the NX (i.e. the Switch). It was dead.
Meanwhile, the 3DS received a huge update to its StreetPass service, which allowed players to increase the maximum number of player interactions per journey from 10 to 100. What was originally a service that felt like a 28 Days Later simulator was now so popular that its size had to be increased tenfold to cater for the number of fans using it.
"By listening to both the pro-3D and anti-3D factions that made up its audience, Nintendo catered to both groups."
The fact that the Wii U was dead within a couple of years whereas the 3DS was only just discontinued in 2020 a full nine years after launch, is a testament to just how well Nintendo turned around what looked at the time to be a flop.
If anything, the handheld served as a warning that failure is never guaranteed, and that poor starts can be overcome if the right action is taken (even if that action means chucking a load of old games at people to make up for the fact they paid 80 bucks more than everyone else).
Perhaps more importantly, the subsequent failure of the Wii U showed that the 3DS's eventual success shouldn't be taken for granted either. Nintendo wasn't infallible, and the Wii U proved that the 3DS's turnaround was down to more than simply riding out the initial storm and being patient.
If the Wii U has to be considered one of Nintendo's biggest failures, then the turnaround in fortune for the 3DS and the fact its fate didn't play out the same way has to be considered one of the company's greatest triumphs.
Related Products
Other Products
Some external links on this page are affiliate links, if you click on our affiliate links and make a purchase we might receive a commission.