E3 2019: Microsoft looks poised to dominate the next console generation
Xbox puts on a stunning show in LA with new console details, studios and Keanu Reeves
Alex Calvin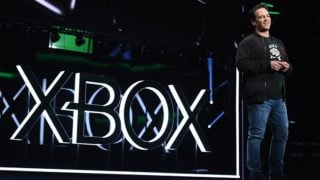 E3 2019 was set to be a tough balancing act for Microsoft.
Without big console rival Sony showing up at the LA trade show, the pressure was on for Xbox to really deliver a strong show. But with its new hardware set to launch next year, there was the possibility that Microsoft would want to hold key details until later in the day.
However, it's fair to say that the platform holder knocked it out of the park. Not only did Microsoft show an absurd 60 games on stage today, on top of the small matter of low-key unveiling its new hardware. 
So let's get straight to the big announcement of the evening, Xbox One successor Project Scarlett. Much like PlayStation, Xbox is being coy with revealing its new hardware, leading with its tech specs, which are pretty impressive admittedly. This strategy worked with the Xbox One X, though, so we shouldn't knock it.
Though the sci-fi shooter is core to Xbox's identity, there hasn't been a Halo title released on Day One for Xbox since the 2001 original.
According to the sizzle reel discussing Scarlett, this new console will be four times more powerful than the already super-powered Xbox One X, features a custom-designed AMD processor that makes the most of the chip maker's Zen 2 and Radeon tech, as well as GDDR6 memory and – like Sony's new hardware – an SSD. Microsoft is using the solid state drive to augment the console's RAM capabilities, which is pretty interesting and should lead to faster load times, among other things. Oh, and the console also has 8K capability and can churn out 120 frames per second, apparently. 
That's set to launch holiday 2020 – or for our non-US readers, 'at the end of the year', alongside new Halo title, Infinite.
Master Chief's new romp actually opened last year's Xbox E3 showcase and despite this new look, details are thin on the ground about Halo Infinite. More to come early next year, we'd presume. But having a new Halo game on launch is a strong statement of intent. Though the sci-fi shooter is core to Xbox's identity, there hasn't been a Halo title released on Day One for Xbox since the 2001 original.
Much like last year, Xbox's first-party studios were largely front and centre. 2019's conference opened with Obsidian Entertainment's already-announced The Outer Wilds, before we got a look at Ninja Theory's Bleeding Edge. That title actually leaked earlier in the week and was in development before the Microsoft acquisition last year. Hopefully this is a sign of how Xbox will use its first-party studios moving forwards, giving them the freedom to be creative, weird and interesting.
Sadly that was the only new title from one of Xbox's E3 2018 studio purchases, but there was a new addition to Xbox Game Studios – none other than Tim Schafer's Double Fine Productions. The adventure game specialist has joined the Microsoft family, filling in yet another niche for Xbox.
Microsoft's long-public desire to have a broad array of content was present at this year's E3. We had loud triple-A blockbusters like Gears 5, Jedi: Fallen Order and Cyberpunk 2077, alongside an updated version of classic strategy title Age of Empires II, a new Microsoft Flight Simulator game, a wide array of Asian titles and indie games.
It's fair to say that Microsoft has failed to capture the Japanese market – with its Xbox One console selling a laughably small number of units each week – but in the last few years, the firm has tried to have more content that will appeal to an Eastern audience. Last year we had Capcom's Devil May Cry V and Bandai Namco brawler Jump Force on stage; this year it's Sega's classic RPG Phantasy Star Online 2, Dragon Ball RPG Project Z and Korean game firm SmileGate's military shooter, CrossFire X.
And on the indie side of things, there was an impressive array of content courtesy of its ID@Xbox programme, which turns six this year, shown in a snappy sizzle reel. Honestly, in 2019 it's great to see at least one of the platform holders continuing to showcase titles from smaller developers on such a huge stage.
All of the ID@Xbox titles we saw at the conference were coming day-and-date to Microsoft's Game Pass service, which has been given something of an upgrade. Not only is the subscription service coming to PC, there's also a new Ultimate Game Pass, which combines Game Pass for consoles and PC, as well as Xbox Live Gold, for one fee. Game Pass has really gone from being a neat little side project for Microsoft to being at the heart of what the company is about – especially as we get into the age of the streaming service.
If there's one thing to complain about at this year's show, it was that there wasn't enough gameplay on show.
Speaking of, XCloud is available to try at the show ahead of its beta at the end of 2019. Streaming is going to be a core part of company's console strategy moving forwards, baked into the firm's Project Scarlett. Furthermore, Spencer says that the tech will be free for Xbox One owners.
This year also saw some truly impressive – and weird – collaborations. None other than Keanu Reeves – Neo, John Wick and Ted himself – is part of CD Projekt RED's Cyberpunk 2077, while Game of Thrones author George RR Martin has teamed up with Dark Souls creators From Software for a new RPG called Elden Ring.
Oh, and then there's the small matter of Forza Horizon 4 developer Playground Games making a Lego Movie mash-up and Gears of War 5 featuring Terminators to mark the launch of new film Dark Fate. Truly strange times.
If there's one thing to complain about at this year's show, it was that there wasn't enough gameplay on show, with Xbox instead focusing on cinematic trailers. When you're showing off 60 games on stage, there are sacrifices to be made, but seeing some of these titles in action would have been nice.
But all in all, once again we are seeing a Microsoft that is looking to the future. Seemingly gone is the weird mish-mash release and clearly committee-designed reveal of the Xbox One, with the platform holder trying to create a platform where a broad audience can enjoy video games. At the start of this generation, Microsoft was a laughing stock; moving into the next one, it's hard not to see a bright future for the house of Spencer.
Related Products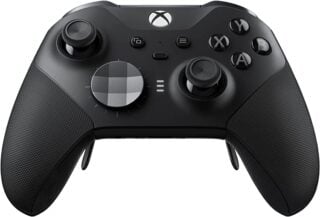 Xbox Elite Series 2 Wireless Controller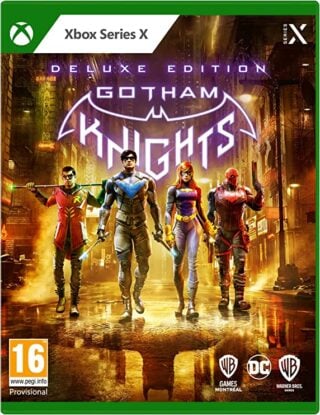 Gotham Knights - Deluxe Edition (Xbox Series X|S)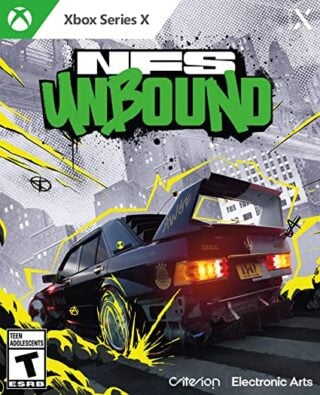 Need for Speed Unbound (Xbox Series X|S)
Other Products
Some external links on this page are affiliate links, if you click on our affiliate links and make a purchase we might receive a commission.