My characters Banjo and Kazooie are back home with Nintendo
Now they have finally returned in Smash Bros. Ultimate, I've been surprised by the reception
Steve Mayles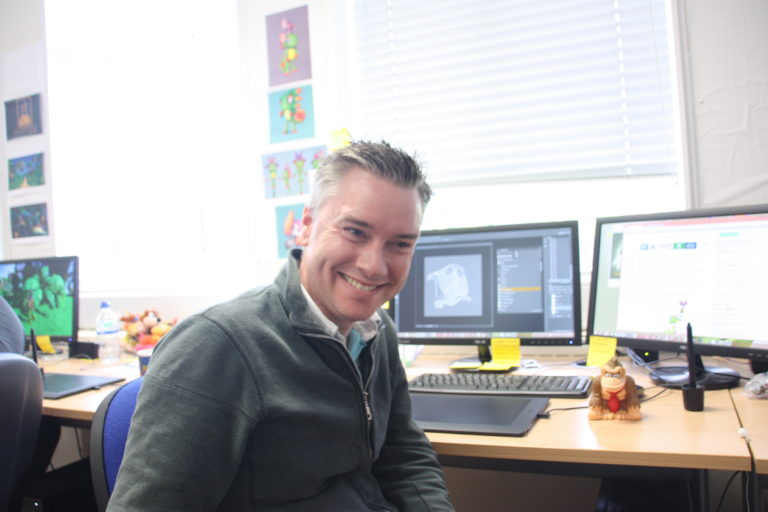 Following the release of Banjo and Kazooie for Super Smash Bros. Ultimate, the characters' original creator, Steve Mayles, shared his thoughts with VGC.
From 1996-2000 my world was filled with Banjo-Kazooie.
It was a time of great success at Rare and the bear and bird quickly established themselves as one of the cornerstones of the company, a mascot to stand alongside Mario and Zelda. Although the team took a break from Banjo to make the underrated Grabbed by the Ghoulies, I always thought Banjo and Kazooie would never be far away.
Indeed they did return under new ownership in 2008's Nuts and Bolts, a game the team were proud of but didn't strike the right chord with the fans. Now, to see Banjo and Kazooie back again after so long in the gaming wilderness, and back on a Nintendo console, it's all very surreal for me!
Banjo the character came about as a replacement for the boy Edson, the main character in the axed Project Dream adventure game we were making. As development of the game progressed, it was suggested we should try an animal as the main character to inject more appeal.
So Banjo the bear was all on his own for quite a few months until the game changed sufficiently that a double jump was required. We wanted a realistic reason for the character to be able to jump in the air, so wings sprouted out of Banjo's backpack. The next move was a fast run, so legs sprouted out. That's almost a full character in the backpack right there, so that's what I then made. That's how Kazooie was born.
"Now they have returned in Smash, I've been surprised by the reception. Part of it is being away for so long, and a part of it is returning to a Nintendo console."
Watching the Nintendo Direct when they were announced, I was looking at it super-critically, I watched it many times to take everything in. I was impressed by the animation; I couldn't wait to see how they moved in-game, stringing moves together. The Smash team did such a fantastic job on K.Rool, could they top him with Banjo and Kazooie?
I really like the upwards Bill Drill animation and the use of the Shock Jump pad in mid air is a nice touch. However, my most improved animation award goes to the Wonderwing, which now actually looks powerful, not just a jog with a few sparkles coming from it like on N64! And that Breegull Bash is just savage! Poor Kazooie!
Now they have returned in Smash, I've been surprised by the reception. Part of it is being away for so long, and a part of it is returning to a Nintendo console. And maybe just a small part because they are decent characters! It really is quite strange to see them back and looking very similar to my old hi-res renders from 20 years ago. People tend to be Nintendo fans for life and for Banjo fans this is the characters coming home, even if it is just for a glorious one-off.
Could the reaction of fans to Banjo and Kazooie in Smash persuade Microsoft to make another Banjo game? The revival of Spyro and Crash went pretty well after all… I think a fairly safe way to gauge demand for a new game would be a remaster of the original two games. Then if the interest is there perhaps we could see Banjo return in the new no-expense-spared game he and Kazooie deserve.
Related Products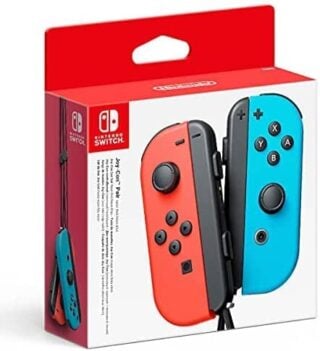 Nintendo Switch Joy-Con Pair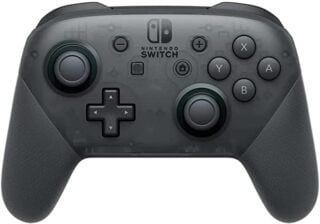 Nintendo Switch Wireless Pro Controller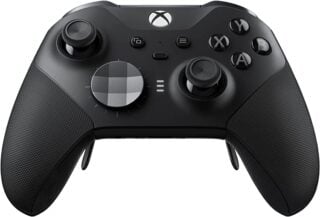 Xbox Elite Series 2 Wireless Controller
Other Products
Some external links on this page are affiliate links, if you click on our affiliate links and make a purchase we might receive a commission.