On its 40th anniversary, Flight Simulator's boss is already looking to the horizon
Jorg Neumann tells VGC he has plans for the iconic franchise to soar beyond 2032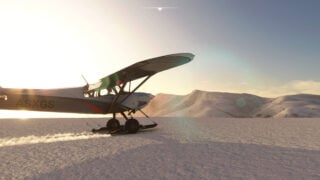 Microsoft Flight Simulator is going nowhere. That feels like a bit of an oxymoron for a game whose premise revolves around going literally wherever you want on Earth, but it's easy to forget that until 2020, the franchise was essentially grounded.
While the diehard simmers and the aviation community have stuck with it over the years, the last full Microsoft Flight Simulator game before 2020 was Flight Simulator X in 2006, a release many thought would mark the end of the runway for a franchise that started in 1982, making it Microsoft's longest-running software product line – even older than Windows.
Now it seems unthinkable that the series has reached its final destination, so VGC recently joined the Flight Sim team at the Evergreen Aviation & Space Museum, a collection of futuristic-looking pyramid-shaped hangers in the Oregon wilderness, to discuss the sim's extraordinary journey and where it goes from here.
Following a day of poring over the aviation history around us and trying out its latest 40th Anniversary Edition update, head of Flight Simulator Jorg Neumann recalled a time when he was simply trying to get the dormant franchise back in the air, citing a massive leap in technology as the catalyst for pitching Xbox boss Phil Spencer on the comeback.
"When I first pitched this, the very first demo I showed to Phil [Spencer] was Seattle in 3D", he told us.
"I flew over Microsoft Campus – literally the building we were sitting talking in – and he was like, 'why are you showing me a video of Seattle?' Then I knew I'd got him."
Jorg continued, "Then I said, 'this is real time' and he said, 'no fucking way' [laughs], and we knew we had something. None of the guys in that room were simmers, and they all felt something."
They certainly did have something. A fact that the Flight Sim team was happy to repeat throughout our trip was that the Flight Sim audience has doubled every time they've released the game on a new platform.
From the PC launch to the console launch, the player base doubled, and then again when the game was added to XCloud, a testament to the strong word of mouth that the game has generated since it made its big comeback.
"When we launched, we found people that liked or had some respect for airplanes, but they really liked the planet. That's the killer app. That's what brought in new people," he explained. "If this had been an exceptionally well-executed physics simulator with an atmosphere and airlines, I don't think it would have gone anywhere near as far."
Our conversations took place in the shadow of the Spruce Goose, the enormous plane which flew, albeit only for a few seconds, 75 years ago this month. A star of the Flight Sim 40th Anniversary update, the plane itself takes up much of the massive hangar we were shown around during our time in Portland.
It's quite difficult to focus on trying to keep the virtual plane you're piloting in the air while sitting underneath something that required the museum to be built around it. Following its one historic flight, the Evergreen Aviation & Space Museum was designed to house the Spruce Goose indefinitely, not that there would be any way to get it out of the building short of taking the roof off.
Microsoft Flight Simulator returned in 2020 to wide critical acclaim and a rejuvenated virtual aviation community. We could tell from the cheers and rumbles of excitement when the team announced as part of their presentation that classic airports and planes that were featured in previous games were joining Flight Sim 2020, just how much this team understood their audience. It's a hardcore Flight Sim game made for hardcore Flight Simmers.
"It's pressure," Neumann laughs. "It makes me very humbled. Other people invented it, tens of millions of people loved it, and then you take it on, and it comes with a responsibility to understand what makes them love it in the first place, and then figuring out how you evolve it without breaking it.
"There are plenty of franchises in gaming that broke, because people went in the wrong direction."
We asked Neumann how far into the future the team has content planned for the franchise, expecting a small tease towards the next few years. However, Jorg isn't thinking so small.
"2032," he says, before laughing at the shocked looks from both us and the PR person off to his side.
"I think we are already seeing the limits," he said. "The fact that it's 300 GB… like, God."
We later joked with Jorg that the team could release an Xbox Series S console that only housed the entirety of Flight Simulator and nothing else, although they were quick to point out that with everything currently available for the game, it would be closer to Series X in scope.
"I did the math on what's coming in the next year and the following year, and we probably have 80 to 100 planes in development right now," Neumann told us. "We've scanned about 2-300 planes.
"We are speeding up now because the walls are falling down to get access to manufacturers. There were walls for everything. They didn't want to give us licenses, but people now get what we're doing, and when I say to them that I'd like to do something, the red tape is gone. When we call people now, they're like, 'we're so glad you called, we're so excited.'"
"We can never go back on the quality of the airliners have had in the base sim," Neumann says defiantly. "The airliners we did have in the base sim were so simple, they were belittled by the core simmers.
"We then did one that was pretty good, the A320, it was okay, but now that we have one in the base sim that's so good that it would have been a $60 dollar add-on, we can never go back in quality. That is a fundamental shift, forever and ever, for all simulators."
Microsoft Flight Simulator is available on Xbox Series X|S and PC with Xbox Game Pass, PC Game Pass, Windows, and Steam, and on Xbox One and supported mobile phones, tablets, and lower-spec PCs via Xbox Cloud Gaming.
Related Products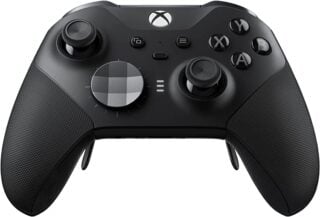 Xbox Elite Series 2 Wireless Controller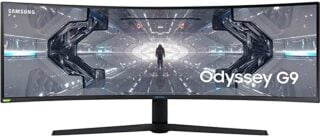 SAMSUNG 49-inch Odyssey G9 Gaming Monitor
Other Products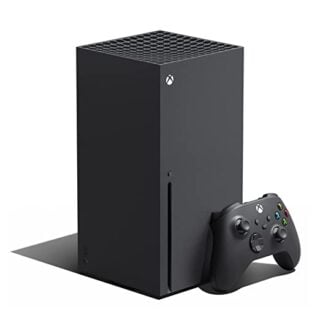 Xbox Series X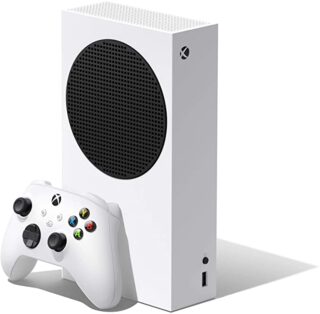 Xbox Series S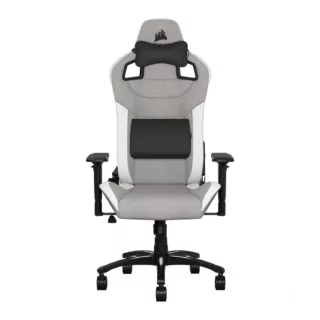 Corsair T3 RUSH Gaming Chair

£249.98
Some external links on this page are affiliate links, if you click on our affiliate links and make a purchase we might receive a commission.