MultiVersus might just be the first truly legit Smash Bros alternative
As Warner Bros' platform fighter starts its closed alpha, colour us impressed
We know, we feel it too – that empty feeling inside, now there are no more Smash Bros character reveals.
For some, the videos revealing the next guest character in Nintendo's fighting game were the highlights of the gaming calendar, and they were a fun slice of excitement that's sorely missed now.
Warner Bros will hope to regain some of that magic with MultiVersus, its own take on the 'platform fighter' genre. Indeed, for its closed alpha, which launches today, it released a new trailer that revealed three new characters of its own – Velma from Scooby-Doo, Taz from Looney Tunes and the Iron Giant.
We've been playing the closed alpha for a few days now, and while the selection of fighters (15 for now) has us excited for what's to come, the main positive we can take from it at this stage is how it feels.
There have been a number of Smash Bros imitators over the years and they've all fallen flat for various reasons. PlayStation All-Stars Battle Royale had a fun selection of characters but some of the combat mechanics left something to be desired, for example.
More recently, Nickelodeon All-Star Brawl has clear love for its subject matter but the lack of voice acting and the limited move sets make it a little lacking in the long term.
Despite only being at closed alpha stage, what we've played of MultiVersus already has us hopeful that it might just be the first truly viable Smash Bros alternative, especially given that it's only releasing on Xbox, PlayStation and PC and therefore doesn't have Nintendo's behemoth to contend with.
---
MultiVersus Guides
MultiVersus characters | MultiVersus tier list | MultiVersus Guide | MultiVersus unlockables guide | Finn MultiVersus guide | Garnet MultiVersus guide | Iron Giant MultiVersus guide | LeBron James MultiVersus guide | Reindog MultiVersus guide | Superman MultiVersus guide| MultiVersus Gizmo guide
---
The roster (as it currently stands) is a fun mix of old and new, serious and silly, known and niche.
This is a game where the likes of Bugs Bunny, Batman and Super-Man get to rub shoulders (and swing fists) with Garnet from Steven Universe, Tom & Jerry and even Arya Stark from Game of Thrones.
The attention to detail here is much appreciated too. Each character is voice acted, with the vast majority being played by actors already synonymous with them.
Finn and Jake from Adventure Time are voiced by Jeremy Shada and John DiMaggio like they were in the cartoon. Matthew Lillard plays Shaggy like he usually does these days, and Maisie Williams is back as Arya Stark.
There are even some little surprises tucked away in there: Jake's female equivalent Cake is an unlockable 'skin' but has her own voice acting by her original actor, essentially making her a separate character.
This isn't Warner Bros' first crossover rodeo – Lego Dimensions had an even more impressive roster spanning multiple licensees, and it appears that some of its cleverest ideas have been carried over to MultiVersus.
Most notably, some characters have specific lines depending on who they're fighting. If Bugs Bunny teams up with Jake from Adventure Time he'll make a quip about what the world's come to with rabbits and dogs working together.
Meanwhile, put him in a fight against Arya Stark and he'll comment on her cloak, warning her: "That better be fake fur you're wearing, or we're gonna have some trouble." There are even variations – sometimes he'll instead introduce himself to her as "Sir Bugsworth, hare of House Looney".
This attention to detail would all be for naught if things collapsed as soon as the fight started – fighting mechanics have been the element that have let down many other Smash Bros clones – but MultiVersus is holding its own so far.
It doesn't feel exactly the same as Smash Bros, but it's certainly close enough. Attacks feel satisfying to land, character control is tight and it's nailed that wonderful feeling when you hit a weakened opponent with a strong move and they blast off the side of the screen.
"Put Bugs Bunny in a fight against Arya Stark and he'll comment on her cloak, warning her: "That better be fake fur you're wearing, or we're gonna have some trouble.'"
Indeed, one of the game's unique offerings that Smash doesn't offer is the ability to customise an animation that appears when an opponent is KO'ed off the screen, from simple explosions to little animated GIF type things designed to troll them.
After all, knocking someone off the screen and killing them must be annoying enough for them, but when that's accompanied by the Looney Tunes logo and Porky Pig saying "that's all folks", that's chef's kiss material.
The diversity in the character line-up leads to a similar diversity in fighting styles, and while they're generally split into five categories – assassin, bruiser, tank, support and mage – each has their own unique moves that really make them stand out.
Finn, for example, is the game's equivalent of Link, complete with an effective Up Special in which, instead of doing a spinning sword attack, he spins around with his backpack out, smacking opponents in the face with it.
Taz. meanwhile, has a special ability in which hitting opponents a certain number of times briefly turns them into a roast chicken, rendering them helpless for a while.
At the risk of self-promotion, you can see the sheer variety of each character's moveset in our hefty MultiVersus character guide.
What's more, given the sheer size of Warner Bros' IP portfolio, there's enough there to ensure more Smash Bros style character reveals for potentially years to come, if the game takes off like the publisher will doubtless be hoping it does.
We already know the Iron Giant will be coming at some point down the line, and the inclusion of Mr Meseeks as a support item suggests that it's only a matter of time before a Rick & Morty character is added to the line-up.
Given that parent company Warner Bros Discovery includes the entirety of Warner Bros Pictures, New Line Cinema, Cartoon Network and Adult Swim among many others, there's a wide pool of potential IP here, from the Powerpuff Girls to The Matrix and everything in between.
Even more exciting is the prospect of Warner Bros going beyond its own portfolio of properties at some point. It's already done this with Lego Dimensions, which threw in the likes of Sonic the Hedgehog, Chell from Portal and Universal Pictures characters like Marty McFly and E.T.
There's every chance that if this takes off it could become the Smash Bros equivalent of Fortnite, with IPs lining up to get involved. Obviously there's a long way to go before this happens, however.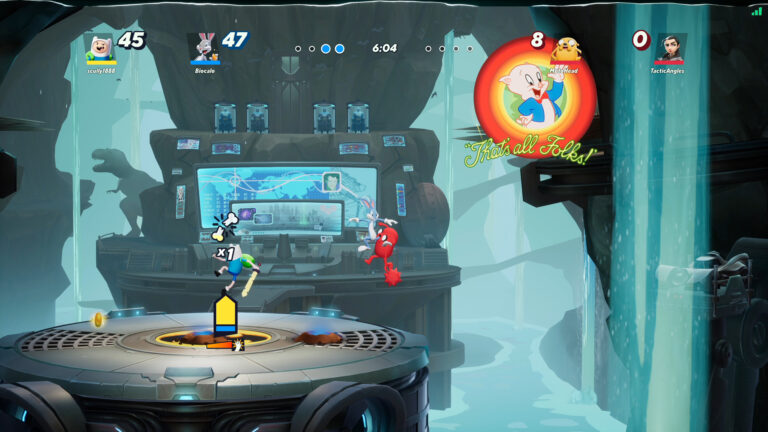 Warner Bros isn't messing around when it comes to embracing the fighting game community either – not only does the game have some impressive rollback netcode (we've been playing online fights for a few days solid now and haven't noticed a single issue) – but WB has also announced a MultiVersus tournament with a $100,000 prize pool at the next EVO event. It's taking this seriously.
The potential's there, then, but there are still some elements that remain to be fully explored at this point, most notably the game's Battle Pass system.
"Given that Warner Bros Discovery includes Warner Bros Pictures, New Line Cinema, Cartoon Network and Adult Swim among many others, there's a wide pool of potential IP here, from the Powerpuff Girls to The Matrix and everything in between."
MultiVersus is a free-to-play title, and while the closed alpha includes a small Battle Pass feature to show how it could work, split into free and premium tiers, we were able to unlock everything very quickly and we're sure that won't be the case when the full game is released.
Warner Bros is going to have to make money from this game somehow, so while the alpha is generous at handing out ring out emotes, skins and other customisation options, we remain cautious until we can see how this plays out in the finished version.
For now, though, the game is doing its talking on the battlefield itself, and in that respect we're excited. This is the first time we've played a Smash Bros challenger that's given us that "one more go" feeling and we hope that carries over to the main release.
Related Products
Other Products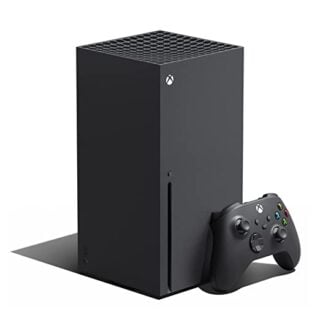 Xbox Series X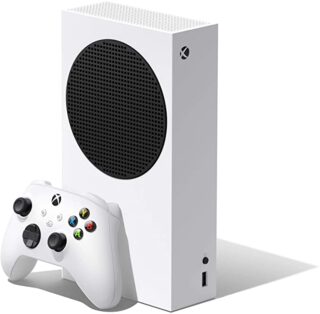 Xbox Series S
Some external links on this page are affiliate links, if you click on our affiliate links and make a purchase we might receive a commission.