Monster Hunter Rise: Sunbreak brings epic battles and freshens them up with new locations
Read our impressions and watch new gameplay from Capcom's expansion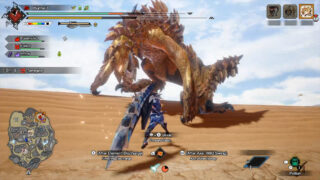 A few weeks ago we got the chance to go to Capcom and check out two of the new battles in Monster Hunter Rise: Sunbreak. We were dropped in with a late-game character and given our pick between Lunagaron and Seregios as our two main targets.
After gearing up and heading out to the new environments, it wasn't long before we were struck with the same itch that had us pouring hundreds of hours into the first game, running the hunts over and over. 
Our first hunt was against Lunagaron, a huge, stalking beast which roamed around haunted lands that were bathed in a deep purple. It's a great colour palette for a Monter Hunter environment, but at no point did it feel like it was running together or difficult to parse. It was the exact mix of visually interesting and open that we were looking for. 
Monster Hunter hunts are almost like matches in a fighting game and as such, you don't want the background getting in your way when you're concentrating on dodging, especially on the higher difficulty settings. Speaking of dodging, that's something we found ourselves having to retrain ourselves on because Lunagaron hits extremely hard.

Obviously, these missions can be scaled, or played with other players, but for the hunt against Lunagaron we were flying solo, and when I say flying I mean being sent flying back into the wall by a barrage of attacks. 
Our preview was on the Nintendo Switch and with that comes the usual caveats. No, it doesn't look as good as the PC version, obviously, and yes, it's a was a bit visually unstable, which could be down to the nature of the preview code, but also, you know what you're getting here, the Nintendo Switch power-wise is in dead-last, but that doesn't mean that Sunbreak looks bad.

In fact, from an art perspective, it totally makes up for the Switch's lack of power with a really strong art direction. There's nothing in it that's going to make you say "I can't believe this is on Switch", but you'll certainly get distracted a few times during your hunts by the scenery. 
Our second hunt, which featured an AI co-op partner, took place in a cliffside environment that was full of caves and secret areas to explore. At the bottom of the area, a vast desert hid our second target, Seregios. 
One of my favourite parts of Monster Hunter is chasing after the monster for a long time only to find them absolutely battering another critter that's in the area. This second mission was full of this, with the secondary monsters practically forming a queue to take out our target.

You'd think this would make the job easier, but the sheer amount of health the target had meant that even with the Young Team of lesser Monsters on our side, it was still a nightmare. It was a bit like that segment in every Royal Rumble where all the wrestlers team up on The Big Show only to be thrown out one by one. 
The Sunbreak expansion is out soon and we're excited to get back into our monster-hunting grove. Any excuse to revisit this great game is a welcome one, and the army of new beasts on show, and some exciting returning favourites that we can't mention, make it very unlikely to disappoint fans, although it will kill them, a lot. 
Related Products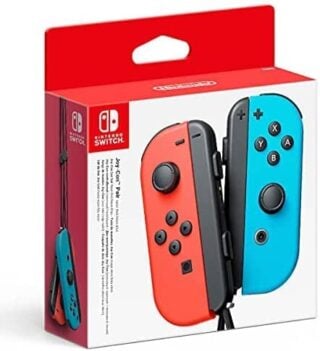 Nintendo Switch Joy-Con Pair

£58.99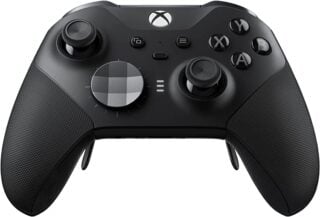 Xbox Elite Series 2 Wireless Controller
Other Products
Some external links on this page are affiliate links, if you click on our affiliate links and make a purchase we might receive a commission.