Mega Drive Mini 2 – we explain every game confirmed so far
Your guide to every game coming to the Sega Mega Drive / Genesis Mini 2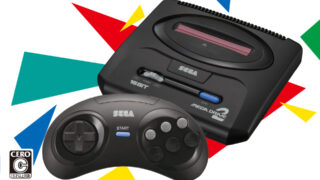 Sega has confirmed that it's releasing a successor to the Mega Drive / Genesis Mini.
The Sega Mega Drive Mini 2 is based on the design of the Mega Drive 2, but will include both Mega Drive / Genesis and Mega CD / Sega CD games.
Because Mega CD games have seen very few re-releases over the years, a number of the games on Mega Drive Mini 2 will be enjoying their first ever re-release.
At the time of writing the new mini console is only confirmed for Japan, but since every game has an English language version it seems likely that it will also be coming to the west.
Since some of the games may be less well-known to modern players, we've put together this article explaining every game released so far.
Most of the entries in this article are taken from The Sega Mega Drive & Genesis Encyclopedia, which was written by VGC's Chris Scullion and contains descriptions for every Mega Drive, Mega CD and 32X game released in the west.
The console will include 50 games, but so far Sega has only confirmed 11 of them. We'll update this article as more games are announced in the future.
---
Bonanza Bros (Mega Drive)
When it originally launched in Japan, Bonanza Bros was about a pair of thieves robbing a bunch of valuable treasures from a variety of different locations. This got Sega's western divisions a little nervous, though, so the plot was changed: not once, but twice.
In Europe, you're playing as Mobo and Robo (their Japanese names), who are still thieves but have been hired by the chief of police to collect 'incriminating evidence' from corrupt businesses, or they'll end up in jail.
In America, you're playing as Mike and Spike, a couple of private investigators who've been asked by a businessman to test the security of his properties by breaking into them.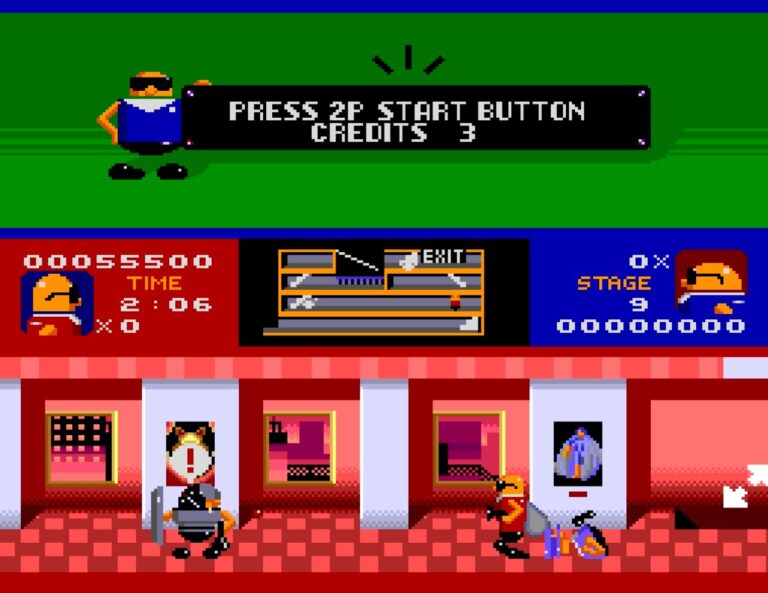 Whichever region's version you play, the general gameplay remains the same regardless: make your way through each of the environments – ranging from a bank vault to an art museum – and steal all the valuables while avoiding capture from the security guards patrolling the area.
Some levels have specific gimmicks that add extra comedy to proceedings: the Mint level lets you flatten enemies with a big pressing machine, while the Laboratory features robots that let you stand next to them, remove their heads and wear them as a mask so you can pretend you're part of the scenery.
Although Mobo and Robo did make a rare return as unlockable racers in Sonic & Sega All-Stars Racing in 2010, it's fair to say the pair haven't enjoyed the global success a game this entertaining may have deserved.
---
Fantasy Zone (Mega Drive)
Sega has released Fantasy Zone numerous times in the past, so at first glance this doesn't seem like a big deal.
However, this is actually a brand new port of the original Fantasy Zone, which has never been released on the Mega Drive.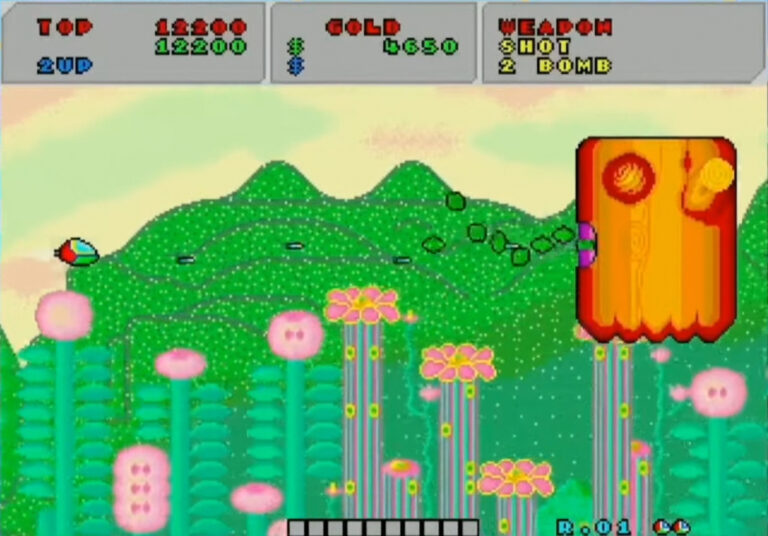 The original arcade game received a port on the Sega Master System, but the Mega Drive instead got a sequel called Super Fantasy Zone.
This new release, then, is a port of the original Fantasy Zone in the style of Super Fantasy Zone.
---
Magical Taruruto-kun (Mega Drive)
The only game confirmed so far that was only released in Japan, Magical Taruruto-kun is a platformer that was based on the manga and anime of the same name.
Players control Taruruto-kun, a magician who can attack enemies with his wand and can also use it to pick up objects and throw them at enemies.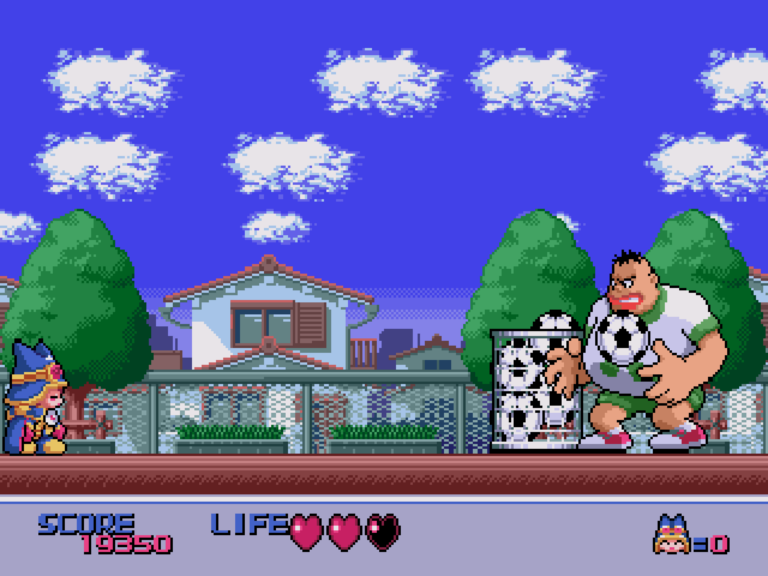 Along the way players can collect magic powers, which let Taruruto-ku clear the screen of enemies or give him temporary invincibility.
The game was developed by Game Freak, a few years before it struck gold with the first Pokémon games.
---
Mansion of Hidden Souls (Mega CD)
Known in Europe as Yumemi Mystery Mansion, Mansion of Hidden Souls is a point and click adventure game which – like so many of its era – consists mainly of pre-rendered backgrounds and FMV video as you move from screen to screen.
You play as a young man called Jonathan, who enters the titular mansion in search of his sister Samantha, who was led there by an enchanting glowing butterfly.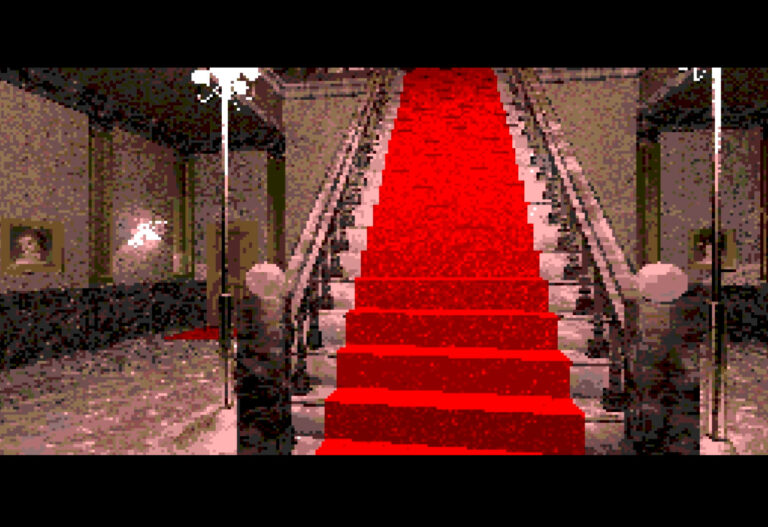 There are more butterflies inside the house: these are ghosts of dead people (as opposed to ghosts of alive people) who talk to you.
Unlike similar titles like Myst, there aren't a lot of puzzles in this game: the focus is more on exploring the mansion and finding certain objects needed to get past obstacles.
---
Popful Mail (Mega CD)
This technically impressive platform adventure tells the tale of Mail, an enthusiastic young elf who wants to make her fortune as a bounty hunter but is unfortunately hopeless at it.
After failing once again to turn in her nemesis Nuts Cracker, she learns of an even more valuable bounty: a notorious wizard called Muttonhead.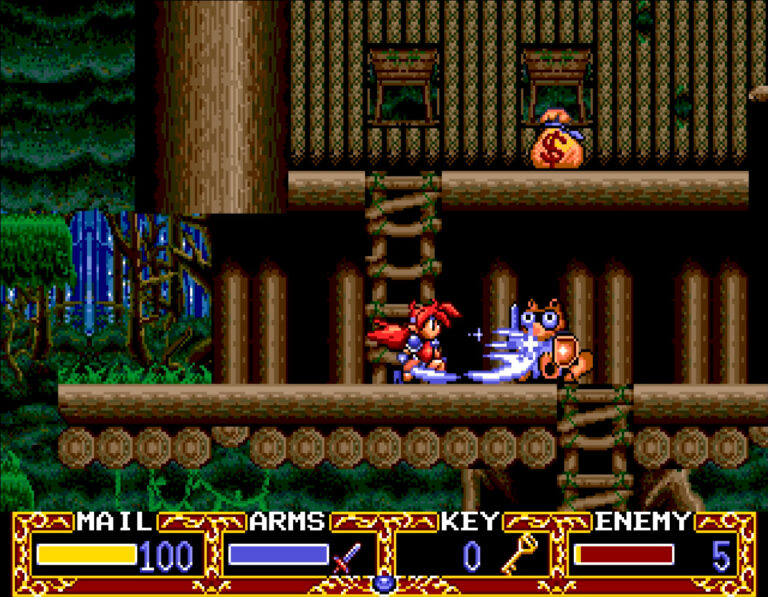 As the game progresses Mail is joined by two more characters – apprentice magician Tatt and winged dragon blob thing Gaw – and the player can switch between the three of them at will as they play.
The game has light RPG elements: the heroes can equip items and enemies have HP.
There's also 150 minutes of voice acting and 20 minutes of video (which is high quality because it's rendered in-game).
---
Shining Force CD (Mega CD)
Although the name may suggest that this is simply a CD-enhanced remake of Shining Force on the Mega Drive, Shining Force CD is actually something more intriguing.
It's still a remake, make no mistake, but a remake of two separate spin-off games previously released on the Game Gear, Shining Force Gaiden and Shining Force II: The Sword of Hajya.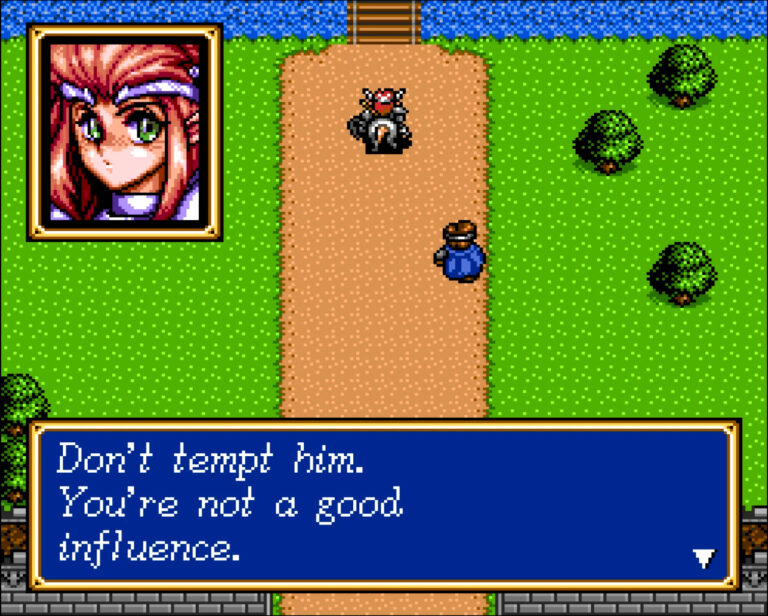 Both games are introduced by a young girl with a collection of Shining Force story books, and you get to choose which 'story' you want her to read.
Naturally, both games have received major audio and visual overhauls, but there are also two bonus 'books' you can unlock, meaning even those who already played through the Game Gear titles have some new content to play here.
---
Shining in the Darkness (Mega Drive)
Before there was the Shining Force series there was Shining in the Darkness.
The Kingdom of Thornwood is in chaos after both Princess Jessa and the protagonist's father Mortred have disappeared (not together: it's not like that).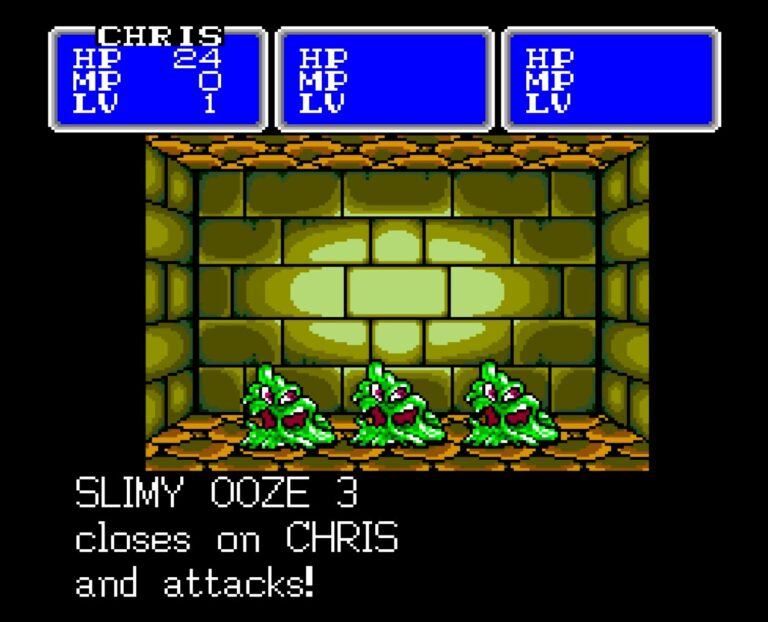 The evil sorcerer Dark Sol then turns up and makes an offer: hand over the kingdom to him and he'll hand over the two hostages.
Naturally, there wouldn't be much of a game if the town agreed, so off you head – along with two companions called Pyra and Milo – to explore a giant labyrinth in search of justice.
Whereas the Shining Force games were tactical strategy titles, Shining in the Darkness is a first-person dungeon crawler with a more traditional turn-based RPG battle system.
---
Silpheed (Mega CD)
Silpheed began life as a mid '80s home computer game in Japan, and was a vertically scrolling shoot 'em up that was noted for its tilted perspective that made distant enemies get smaller (like the Star Wars opening crawl text, in other words).
A straight port seven years later simply wouldn't cut it, so instead Game Arts – who'd created the original version – remade the game for the Mega CD.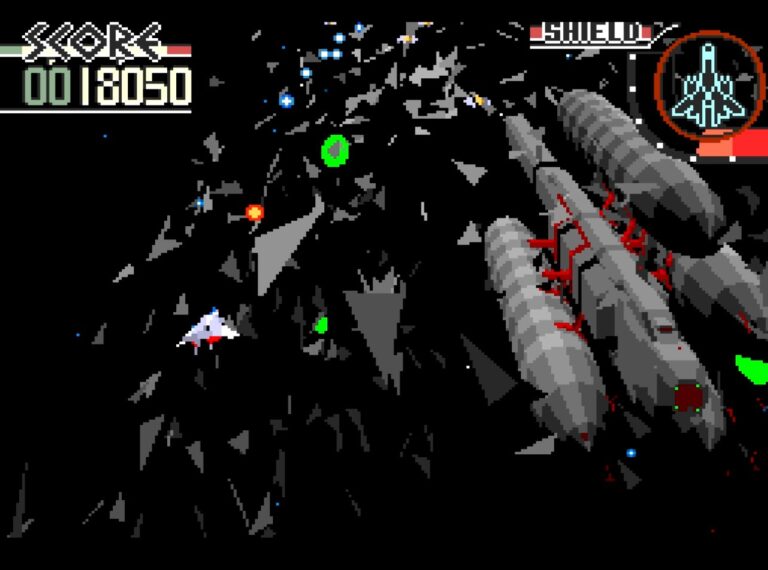 Game Arts replaced the ship sprites with polygonal models and swapped out the simple starfield background for an FMV background, giving the impression that the player was in the middle of an epic space battle with loads of things going on around them.
While it was a fairly standard shooter, then, it gained praise for being one of the system's better-looking games.
---
Sonic CD (Mega CD)
Given that Sonic the Hedgehog was one of the major reasons for the Mega Drive's success, it was only a matter of time before Sonic appeared on the Mega CD in the hope that he would have a similar impact on Sega's expansion hardware.
Sonic CD's plot revolves around time travel: once a year the mysterious Little Planet appears in the sky, and is said to contain seven special Time Stones that allow whoever holds them to travel through time.
Dr Robotnik hijacks the small planet and wraps chains around it, tethering it to the Earth's surface, then proceeds to try extracting the Time Stones from it. Cue Sonic, who has to head to the Little Planet and stop Robotnik's evil plans.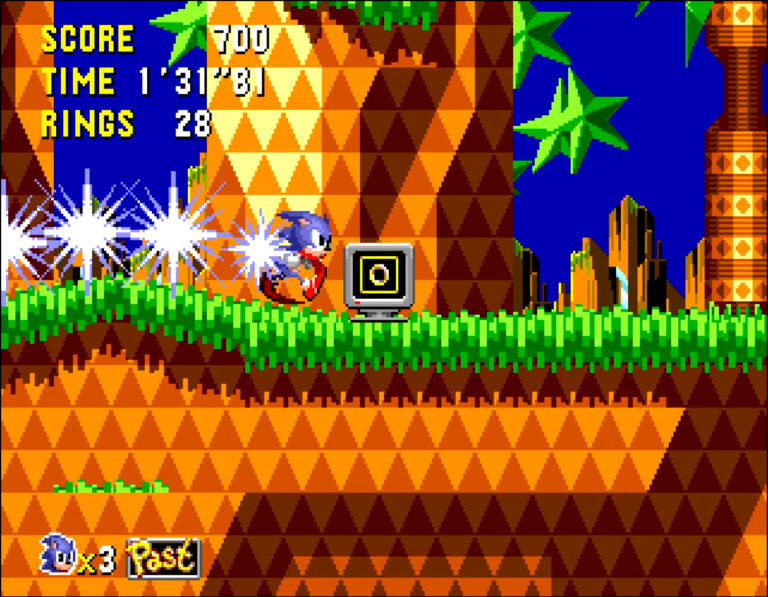 Each stage has four different states: Past, Present, Bad Future and Good Future. Robotnik has travelled to the past and set up a series of large machines that harvest the Little Planet's magical seeds, thereby creating a bad, toxic future.
Sonic has to travel to the past (by hitting a Past sign, hitting a high speed and maintaining it for a while) and destroy these machines in order to change the Future stage into a cheery, colourful one.
Sonic CD also marks the debut of two popular Sonic characters: Amy Rose (who is portrayed here as Sonic's biggest fan who won't leave him alone), and the merciless Metal Sonic. It must also be noted that its bonus stages – which have Sonic running through 3D stages trying to destroy UFOs – are arguably the best in the series' history.
---
Thunder Force IV (Mega Drive)
Thunder Force III was included with the original Mega Drive Mini, so now its sequel is coming to the Mega Drive 2 Mini.
This time the aim is to take out the Lohun Empire's command centre to make way for the rest of your military's force to infiltrate and bring them down for good.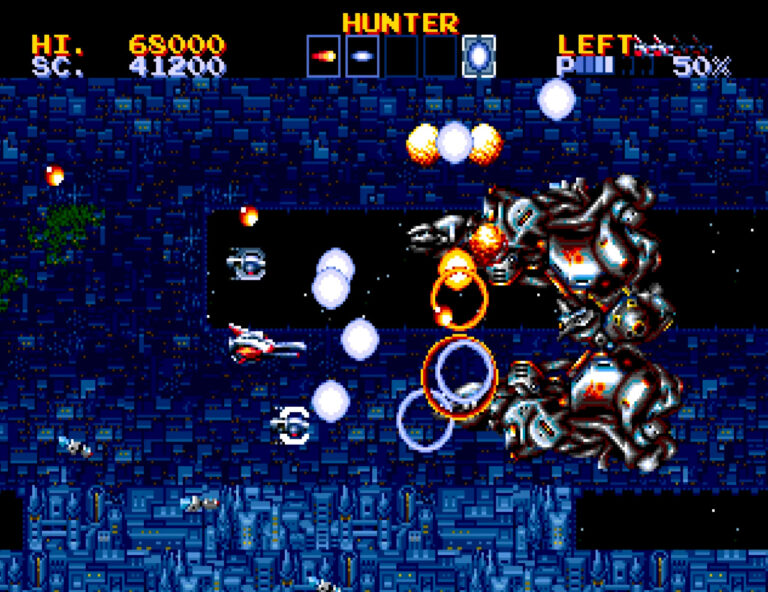 Once again Thunder Force IV sticks with side-scrolling shoot 'em up gameplay, but the biggest addition here is the 'Thunder Sword', an enormous attack you get about halfway through the game: once you meet the requirements needed to pull it off you'll be able to do huge damage.
The game was roundly praised by critics, but its extreme slowdown didn't go unnoticed.
---
Virtua Racing (Mega Drive)
There had been other arcade racing games that had dabbled with polygonal graphics in the past (the most noble being Atari's Hard Drivin'), but 1992's Virtua Racing raised the bar to such an extent that it's widely regarded to be the game that not only revolutionised the racing genre, but also made it clear that polygonal games were the next direction the entire games industry should be headed in general.
While it was considered a given that a game so technically advanced would be strictly limited to arcades, Sega surprised everyone a couple of years later when it announced that Virtua Racing would be coming to the humble Mega Drive.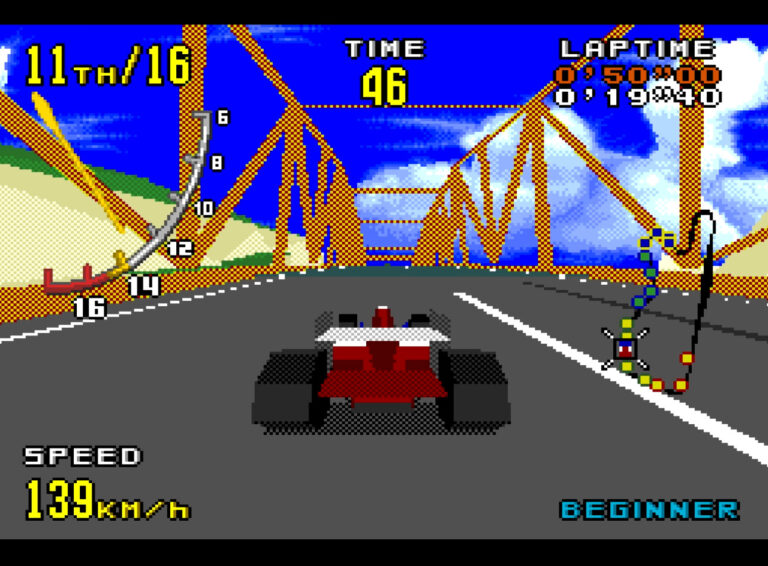 The secret was the Sega Virtua Processor, a special chip that could be incorporated into a Mega Drive cartridge and handle the scaling and rotation of polygons: similar to the Super FX chip Nintendo used for SNES games like Star Fox, but significantly more powerful.
The resulting Mega Drive port of Virtua Racing was nothing short of a technical miracle: while the game clearly looked less detailed than the arcade version and ran at a much slower frame rate (about 15fps instead of 60), it still managed to fit in all three tracks – Big Forest with its ferris wheel, Bay Bridge with… well, its huge bridge and Acropolis with its tight hairpin – and even a split-screen two-player mode.
Such wizardry came at a price, though: Virtua Racing cost $100 in the US and £70 in the UK, making it the most expensive game on the system.
---
Related Products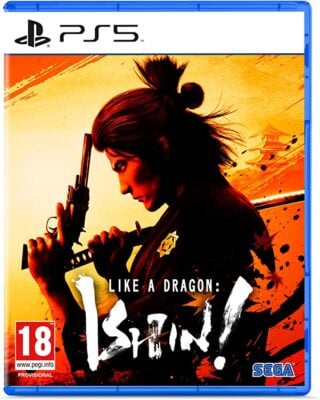 Like a Dragon: Ishin! (PS5)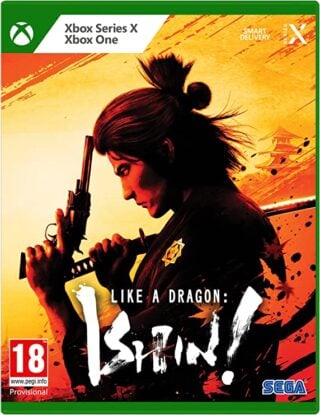 Like a Dragon: Ishin! (Xbox)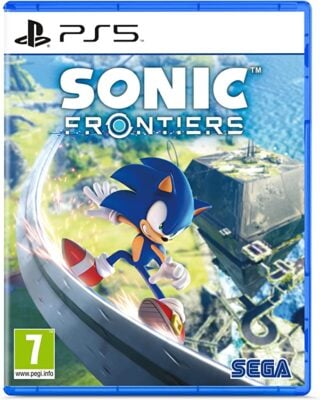 Sonic Frontiers (PS5)
Other Products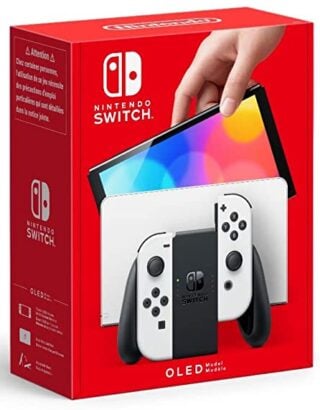 Nintendo Switch OLED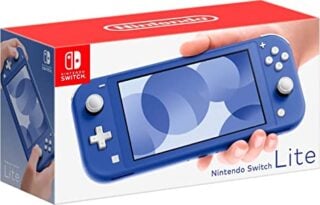 Nintendo Switch Lite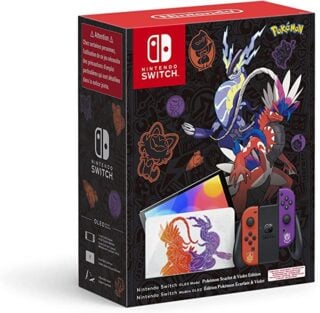 Nintendo Switch OLED - Pokemon Scarlet and Violet Limited Edition
Some external links on this page are affiliate links, if you click on our affiliate links and make a purchase we might receive a commission.