Mario Strikers: Battle League could be the best Mario Sports title yet
Even from the few local matches we played, Battle League is clearly going to be a couch favourite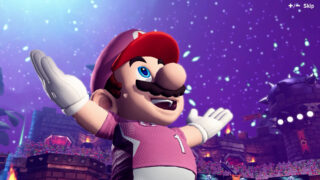 Mario Strikers: Battle League is an excellent football game. Mechanically, from what we've played for far, we're not only impressed by how well the game plays from a football perspective but how instantly enjoyable it is for football sim fans and casual Mario fans alike. Throw in a huge amount of Mario charm and what you're left with could be the plumber's best sports title in years. 
In Mario Strikers: Battle League, teams of three and a goalkeeper face off, with each team picking three characters as their outfield players. And despite the fact that the players are an Italian plumber, a princess and a dinosaur, the football is surprisingly realistic. 
Passing can be as simple or complex as you'd like. There are normal passes that generally lock to your teammate's feet, but there are also lofted passes for covering distance or setting up a goal. Advanced players can also play a through ball, which is essentially manually passing the ball ahead of your teammate for them to run onto, it's a great way to break down defences and putting together strings of passing moves is actually fairly simple and rewarding. 
If you pass the ball just as it's reaching your player, you'll perform a perfect pass which is indicated by a visual and audio cue, doing so will increase the accuracy and power of the pass. This timing-based system of perfect moves applies to almost all of your arsenal. Tackles can be perfectly timed, as can shots. Nailing this timing and keeping up a good tempo of turning over possession is key. 
Each character also has a signature move known as a hyper strike. At random points throughout the match, a glowing orb will appear in the stadium. The first team to grab the orb will be able to use their hyper strike. This is essentially a special shot that comes complete with an amazing animation. After charging the shot up – which isn't easy as it can be interrupted by other players – you'll have to complete a timing-based mini-game. 
This essentially determines how difficult it will be for the keeper to save it. If you do it perfectly, it's essentially a guaranteed goal. Keepers can mash the corresponding button in an attempt to save, but we found that this was rarely successful. If you've let the opposing team get the orb, you really need to play an aggressive game in order to get it back or knock them off balance when they go for the shot. 
It really does feel like a proper game of football, mounting pressure against the opposition's best player. Sure, in real life Virgil van Dijk isn't trying to stop Erling Haaland from sending the ball into space before volleying it through a crowd of Toads, but it's still reminiscent enough of the real game of football that it's massively enjoyable for those of us who play a lot of football sims. 
There are items that appear on the field, many of them reminiscent of classic Mario Strikers/Mario Kart hazards, so expect to be dribbling the ball around bananas, shells and more. We found these slightly too chaotic to keep up with, and would probably turn them off in a house-rules setting, but they're still an interesting way to retain possession. Funnily enough, they've made such a good football game that we'd actually like to see less of the Mario wackiness, strange as it sounds. 
"We're not only impressed by how well the game plays from a football perspective but how instantly addictive it is for football sim fans and casual Mario fans alike"
There's also a gear system with which players can unlock new outfits for the various characters that will affect their stats. For example, we gave Waluigi a Tron-themed makeover, which increased his speed and power stats. 
We haven't yet seen any of the single-player portion of the game beyond exhibition matches, but if Strikers can nail a reason to keep playing, then it could turn out to be the jewel in the Mario sports crown. The gameplay feels fantastic, and even from the few local matches we played, it's clearly going to be a couch favourite. 
If the online modes are as good as the recent offerings from Mario Golf and Nintendo Switch Sports, and the game is supported with new characters, arenas and gear in the same way that Nintendo has been supporting its sports titles during the Nintendo Switch era, then this could be a game that it's very difficult to see us ever uninstalling.
A joy for football fans, and Mario fans, we're incredibly excited to get our hands on the final game when the season kicks off this summer. 
Related Products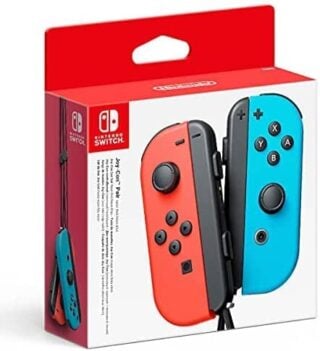 Nintendo Switch Joy-Con Pair
Pokémon Scarlet and Violet Dual Pack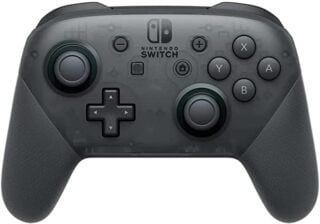 Nintendo Switch Wireless Pro Controller
Other Products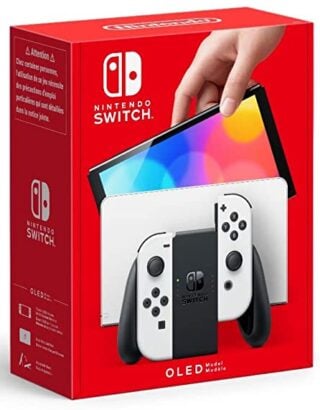 Nintendo Switch OLED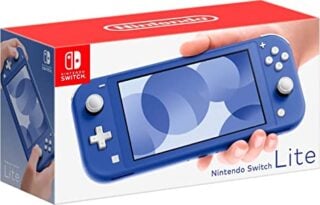 Nintendo Switch Lite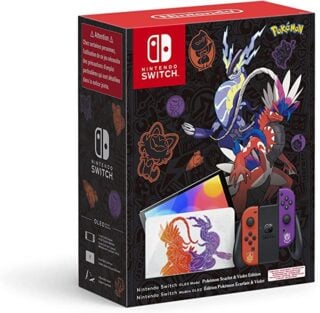 Nintendo Switch OLED - Pokemon Scarlet and Violet Limited Edition
Some external links on this page are affiliate links, if you click on our affiliate links and make a purchase we might receive a commission.