Yu Suzuki Interview: 'I will finish Shenmue… if I get the chance'
Veteran creator talks Shenmue, Virtua Fighter and more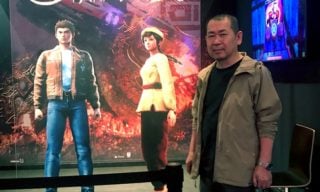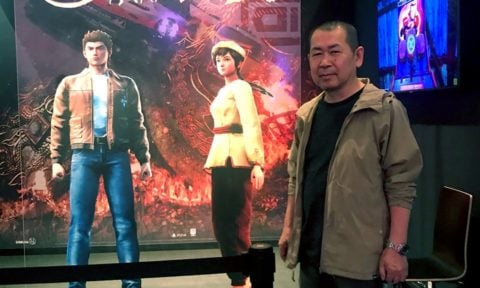 Veteran games designer Yu Suzuki says he hopes to one day complete the Shenmue saga, which by the end of the upcoming third game will be less than halfway through its epic revenge story.
Suzuki is best known for founding and heading up Sega's classic AM2 team, before founding his own independent studio, Ys Net in recent years.
The designer started many classic Sega franchises including Space Harrier, Out Run, After Burner, Virtua Fighter, Virtua Cop and Shenmue.
VGC recently had a chance to sit down with Suzuki to discuss his many franchises and the 18-year story of Shenmue 3.
---
After almost two decades of anticipation for this game, do you feel that living up to expectation is almost impossible?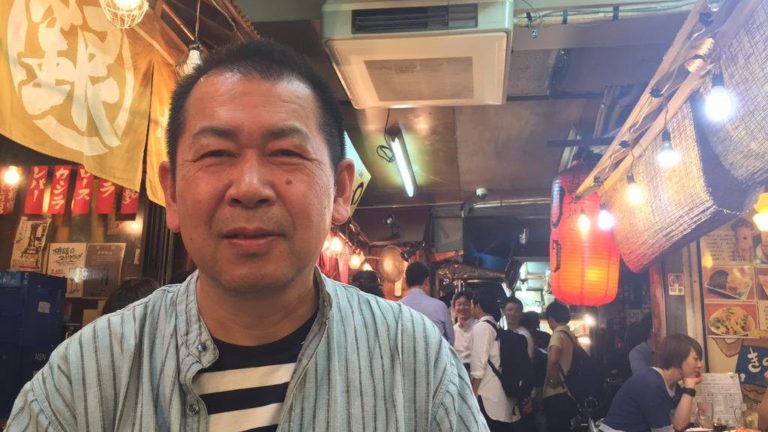 Since I have a lot of different fans, it's quite hard to make something that will truly please everyone. However, what makes me really happy is that a lot of those fans tell me, 'please Suzuki-san, make whatever you want… we just want to play whatever makes you happy making.'
I don't feel a lot of pressure because I think my fans are all really quite nice. There seems to be far more people cheering for me than not.
Do you think that's possibly something to do with the maturity of Shenmue fans? Presumably most people who played it on Dreamcast will be in their 30s by now…
(Laughs) maybe so, yes!
Do you feel lucky that you don't have to deal with much of the toxic community elements faced by other developers?
Yes, indeed!
The original Shenmue's development budget was legendary at the time. How have you managed to create this game with such a comparatively tiny amount?
I think the big plus compared to the old design that we had is that there are a lot of new techniques now for creating games. Furthermore, we have Unreal Engine 4 which wasn't there at the time of the old games: we had to create our own engine.
Although the concept is the same as the Dreamcast days, whether I'm making the game ten years ago or now, I'm just doing the best I can with the tools that I have at that moment. So even though it might like different depending on the timeline I'm making the game, I feel that we're essentially making the same game when it comes to playing it.
If I had time and money, I would love to make my own engine because it would allow me to do exactly what I wanted to do.
Do you think the games industry does enough to celebrate its heritage?
I can feel with my skin that a lot of people in Europe respect the games of old, for sure. It's different in Japan because there's a lot more attention on mobile games these days and sadly not very many artistic games, which I find sad.
How important is the recent success of Nintendo Switch in Japan for salvaging that situation somewhat? Since it bridges the gap between mobile and console.
It's a bit hard to say for me because I don't really play games myself, so it's hard to judge. However, I know Nintendo well and I think they make very good games. It's a company with history and I hope they can continue creating great games and game consoles in the future.
"I wouldn't say that I dislike games, it's more that rather than playing a racing game I would rather drive a real car."
You often say you don't play games. Do you think perhaps that gives you an advantage somehow, that you're not influenced by others?
I wouldn't say that I dislike games, it's more that rather than playing a racing game I would rather drive a real car. Rather than playing virtual billiards, I would rather play the real thing. There are a lot of things in the world that are more fun to me than playing video games, so I tend to do those in my spare time instead.
So it's fair to say you take your influence from those real-world activities?
Yes, that's right. I watch movies as well. For me, game creation is more about taking the fun things from reality and putting them into games.
How relieved do you feel to see this story that you've presumably had in your head for 18 years finally moving on screen?
I'm really happy that it's finally taken tangible form. The thing is, this is not at all the end of the Shenmue story so I will continue to have the remaining parts of that in my head anyway!

You've been responsible for many arcade classics over the years. Do you miss working on arcade games?
Well the arcade market has shrunk a lot over the years, but in Japan VR centres are starting to become more popular. It makes me happy to see that and I'd certainly be interested to look at it.
If Shenmue III happened on Dreamcast, how would it be different from this modern design?
If it was on Dreamcast, it wouldn't have taken 20 years to make for a start! I could've released a Shenmue game every one-to-two years on Dreamcast, I think.
How do you look at game design now compared to when you were a younger man?
The main difference is that when I was younger at Sega, I had more than 200 people under me. But this time I had to begin the project by assembling a new team, which is still quite small. On which I prefer, it depends. Both big and small teams have their advantages.
Will we have to wait another 20 years for Shenmue 4?
No, I want to make it last this time!
And how much relies on the success of this game for Shenmue 4 to happen?
If Shenmue 3 sells well it will make things easier [with Shenmue 4]. But I think it will rely more on what kind of partners we will be able to secure.
You've said the Shenmue story is less than half complete by the end of Shenmue 3. Do you think you'll be able to finish it all in your lifetime?
I will finish it if I get the chance, yes!
You are known for many other famous game series such as Virtua Fighter and Out Run. Do you hope to return to them one day?
Yes I would like to [return to those]. If you're going to ask me what, I can't answer that!
So there might be discussions happening with Sega in the background?
Yes, there might be something [happening]. But since the IP you mentioned are owned by Sega, I would need to work with them. I am a special consultant with Sega, but we will need to talk.
Related Products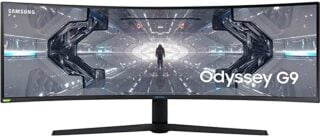 SAMSUNG 49-inch Odyssey G9 Gaming Monitor
Other Products
Some external links on this page are affiliate links, if you click on our affiliate links and make a purchase we might receive a commission.