The man behind SNK's revival
Yasuyuki Oda discusses bringing back Fatal Fury, The King of Fighters, Samurai Shodown and more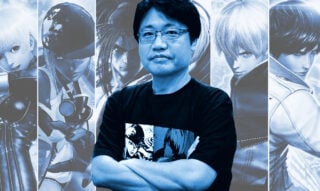 Yasuyuki Oda isn't just one of SNK's most experienced game designers, he's the man who arguably more than any other, has spearheaded its recent revival.
The Japanese fighting game company is a legendary name in the scene, having created genre titans such as Art of Fighting, Fatal Fury, Samurai Shodown and The King of Fighters.
But its history is fractured by a 2001 bankruptcy which saw most of its creators scattered to the wind, and its influence over the scene majorly reduced for over a decade. Oda was one such creator who departed following the closure of SNK's first iteration.
The 50-year-old director and producer helped design some of SNK's greatest games, including Fatal Fury Special (1993), The King of Fighters '95 (1995) and Garou: Mark of the Wolves (2000). But it was only when he left SNK, and later returned with greater experience, that he reached the peak of his powers.
New Fatal Fury / Garou - teaser trailer
In 2000, Oda-san joined Dimps, a nearby studio in Osaka, Japan which had been formed by several former SNK employees affected by their former company's bankruptcy, including Street Fighter and Fatal Fury director Takashi Nishiyama.
At Dimps, Oda was able to grow his glittering CV further, helping design Capcom's Street Fighter IV, and direct its Arcade Edition, as well as Capcom and Bandai Namco's crossover fighter Street Fighter X Tekken.
It's this experience Oda channelled when he eventually returned to helm SNK's console and arcade revival in the mid-2010s.
Following a decade mostly focusing on mobile and pachislot games, SNK was acquired by a Chinese conglomerate in 2015, and its arcade and console game revival was on. Oda was one of the first hires by the new SNK – which re-adopted its old slogan, "The Future Is Now", and signalled a change of strategy to refocus on its heritage of core games.
In the years following, Oda spearheaded its return, directing The King of Fighters XIV (2016), and producing SNK Heroines (2018), Samurai Shodown (2019) and King of Fighters XV (2022). This summer, he announced that he's working on the first Fatal Fury game in over 20 years.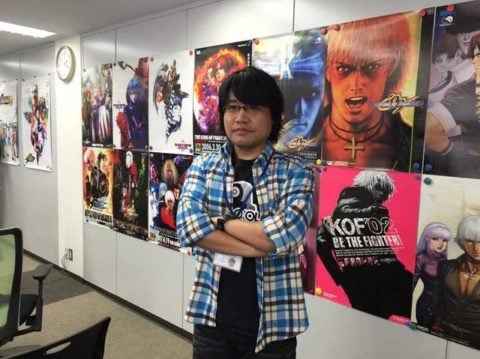 "In general, I'm more focused on trying to please the fans by bringing back the key franchises that have been dormant for a while," he told VGC. "When I first came back to SNK, that was one of the first things I said: '[Fatal Fury has] been left incomplete, we need to do it'."
Having worked on many of Japan's biggest fighting game series, Oda is well positioned to discuss the genre and its uniquely collaborative environment between rival creators.
VGC spoke to Oda-san at the recent Gamescom show in Germany about his plans for Fatal Fury, the fighting game genre in general, and more.
---
So, the big news recently is that you finally announced a new Fatal Fury / Garou at EVO. Why have fans had to wait over 20 years for this announcement?
I originally left SNK once, back in the early 2000s. And obviously, during that period where I wasn't there, there wasn't really anybody else inside the company to bring it back or to lead the charge. But then, when I re-joined SNK back in 2014, I'd been trying for a while to convince management… everything from putting up my own design documents for a new game! Eventually, the stars aligned, and I was able to finally get approval and move forward with the project.
It sounds like it really has been a labour of love for you trying to convince management to get this game greenlit.
Yeah. When I first came back to SNK, that was one of the first things I said: 'it's been left incomplete, we need to do it'. But the biggest problem was basically outside of the development team. A lot of the higher-ups, the marketing, the management people, they joined after the Playmore days. So, they didn't really understand a lot of the golden era stuff like Art of Fighting and Fatal Fury.
They didn't really understand the work, so it took a while to convince them. But the EVO announcement, obviously, was a really big announcement. Everybody's very happy. It's kind of made everyone realise that yeah, at least the fans and the developers are very close in their mindset. But it's a little bit different when you get to the higher-up point.
During your time away from SNK, were you surprised that the series didn't see any new instalments?
Yeah, I was always kind of surprised like, 'why wouldn't they do it?' And even if I wasn't involved, I was wishing that they would do something.
Obviously, there are such huge expectations for this after 23 years. Could you tell us a bit about the team who are working on the project? Have you consulted any of the other original staff for example?
Yes, I do think that's important. We have around ten internal staff who worked on the original games that are going to be working on the new one. And even some of the staff who are working in other companies now, we are contacting them and having them collaborate with us in certain ways.
Obviously, there are a lot of younger staff who are also going to be there. They're also doing very important roles as well, from everything from game design, to art, to programming.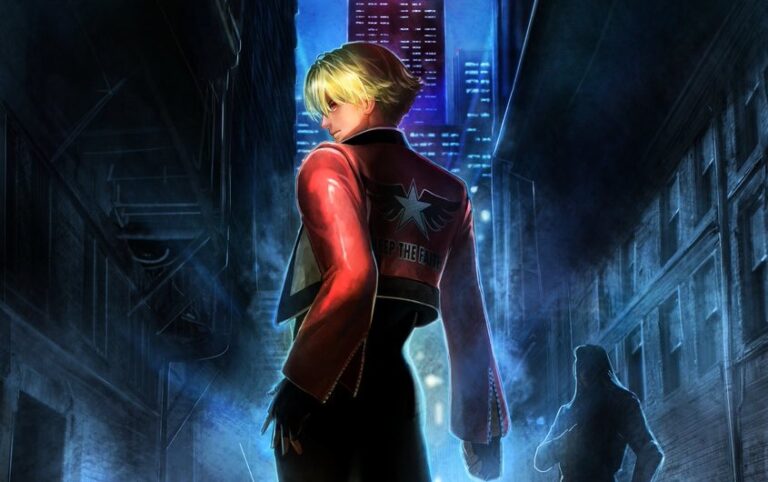 I'm sure you saw that in May this year, there was a developer CD that randomly appeared online containing lots of details on a supposedly cancelled Mark of the Wolves 2 for NeoGeo, dated around early 2000s, including plans for six new characters and more. Naturally, a lot of the fans are very keen to know whether you plan to include any of those plans from that cancelled game into the new game, or wherever it's there's no influence at all from that?
Obviously, there's been a big gap between the time whenever that was created, and what's going on now. The industry in general has changed a lot. I would say that we're definitely rethinking overall, like the overall scope, the overall story and everything to make sure that it's very true to the series.
There will probably be parts of that original design that will survive in the new title, and maybe some things won't, but we're definitely trying to come together and come up with a good way to balance it and bring it to a new generation.
What can you tell me about the six new characters that were planned for that canned game? Could we maybe see some of those come back?
We can't say anything about any roster decisions now, but one thing I will say as a hint is that we aren't calling it Garou 2 this time. It's a new Fatal Fury / Garou… nobody knows the actual title yet.
Oh, so it might be more similar to the original Fatal Fury games?
Yes.
So obviously, when you came back and worked on King of Fighters XIV, you did a lot of work modernising that series. Obviously, there's been more than 20 years in between the last Fatal Fury. So, do you see the need to significantly rework a lot of elements in those original games to appeal to a modern audience?
Yeah, I mean, it's just a natural part of development that you kind of have to evolve along with the platform. So definitely, we're going to do the same kind of thing we've been doing with previous titles.
"The biggest problem was basically outside of the development team. A lot of the higher-ups, the marketing, the management people, they joined after the Playmore days. So, they didn't really understand a lot of the golden era stuff like Art of Fighting and Fatal Fury."
So, fans should expect a more modern 3D-style game maybe rather than a more retro-style game?
Yeah, that's definitely the way we're going to be going, it's definitely going to be a 3D engine, but there's a different kind of art style compared to what we've done in the past.
Would you consider bringing fighters from other fighting game series into Fatal Fury?
we're not saying anything about the roster at all at this point. But you know, I would say the possibility is definitely there.
Recently you were involved with bringing Terry Bogart to Super Smash Brothers. Did that inclusion have any connection at all to the decision to work on a new game? Was that crossover used to convince management of interest for Fatal Fury, or were you already planning the new title?
I would say it's definitely the former in the case that, it was already decided that he was going to be in Smash Bros., so I wouldn't say it directly affected the decision to make a new game but it just kind of put wind in the sails kind of thing, with him being quite popular.
You recently commented that you were surprised by how many Smash Bros. players reacted by saying, 'who's this guy?' So that wasn't detrimental to your campaign to convince marketing to approve a new Fatal Fury?
Not really.  I think in the end, it was a full net positive even if people were a little bit surprised at the end. I think anybody who has actually played with Terry in Smash Brothers has been like, 'oh, wow, this guy's cool'. So definitely, it was a cool positive net effect in general and didn't really negatively affect us in any way.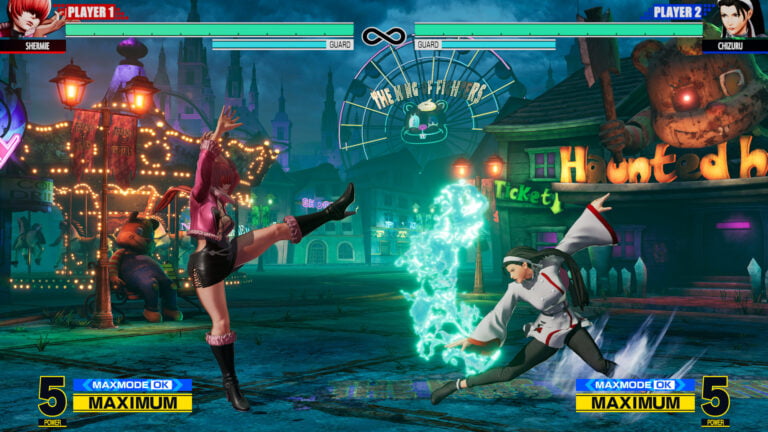 Were you surprised by Mr. Sakurai's passion for the series and the amount of detail that his team went into with that DLC pack?
Yeah, it was amazing! It was really amazing to see how much he loved the series.
Did you ask Mr. Sakurai about his opinions on the direction you could go in with future King of Fighters and Fatal Fury games?
No, I haven't really had a chance to talk about the future in detail. When we did meet, it was really focused on how we were going to make this Smash Bros. Terry be a very cool character.
Super Smash Bros. Ultimate is now the biggest fighting game ever in terms of sales. Has that achievement had any kind of influence on your thinking? Would you like to make a party or casual-style fighting game in the future like that?
Yeah, you can't say there was no influence at all. Like, it's obviously interesting. It's a big market, obviously. But in general, I'm more focused on trying to please the fans by bringing back the key franchises that have been dormant for a while.
However, I do think if there was ever going to be something like a more casual game or whatever, King of Fighters has a very good possibility there. As a series, it's already become an all-star crossover kind of game already.
Mr. Sakurai is currently between projects. Perhaps he could help out with that?
That's a great idea! We might have to talk to him. (Laughs) He started a YouTube channel recently, right?
Yes. It's all been kicked off by Katsuhiro Harada's show, which you appeared on recently.
Yeah, I did get called onto Harada's Bar recently. I had fun, but it was just kind of embarrassing in a way… I'm the type who would rather sit in an office and work on games! But it's kind of a sign of the times, I guess.
So obviously, SNK has recently been nearly entirely acquired. And of course, you've got a new president as well. Does that give you more resources to make the games that you want to make?
Yeah, that's definitely how it's been. We're definitely getting more resources and looking at how we can grow the company and the brands and the IPs and our game communities over the years as fast as possible.
Following SNK's near-majority sale to the Saudi Arabia Public Investment Fund, there's naturally been concern from some fans about the company's links to the government, considering its alleged human rights abuses. Do you have a message for those fans who are concerned?
For us, we're just focussing on making games. We're not a political company or anything like that, so it doesn't affect us in any way.
As a creator, can you speak for if this new ownership affects your creative freedom in any way? Could, for example, you put an LGBT character into one of your games as Guilty Gear Strive recently has?
It has no – no – effect on our creative output. We have full freedom on what we want to create.
I would say honestly, the results speak for themselves. Like, if it were an actual problem, then characters like Shermie probably wouldn't be in the game. One thing we would say is that our ownership are generally fans of the IP, and they have been forever, so it's up to us what we want to do as far as creating content goes.
Obviously, you are not part of SNK management, but it's an important topic many of your fans would probably like to hear you speak about.
Yeah, again, I think it's important for us to also express that nothing is going to change. Darli Dagger is another character who also might not be allowed [if concerns were true] but as you can see, she's right there and there's absolutely no effect on our creative process.
"I do think if there was ever going to be something like a more casual game or whatever, King of Fighters has a very good possibility there. As a series, it's already become an all-star crossover kind of game already."
You worked on the battle system for Street Fighter IV, and we know you're a big fan of the series. Have you played Street Fighter 6 yet?
Yeah, I've had a couple of chances to play the game. I just have huge respect for the Street Fighter franchise and the IP in general. You know, they are kind of like the originators in a way and they're just doing a great job making sure to EVOlve and make a really fun game.
Obviously, SNK has close ties to Capcom and there seems to be a lot of respect between the companies, as well as other Japanese fighting game developers such as Bandai Namco. Do you ever discuss ideas or future directions with the other directors?
Yeah, as you said, we have a very good relationship with most of these companies, so we do meet very often and have dinner and drinks together. A lot of the time, it's not [about] very specific things, but we do talk about the community and the genre in general.
Is there collaboration between the fighting game developers around announcement timings and stuff like that? I've noticed you rarely go head-to-head on that stuff.
Not really, to be honest. A lot of the decisions are not made by the developers, but by the marketing teams.
I ask because on Harada's Bar, he seemed to suggest he avoided dropping a big announcement there because of knowledge of your Fatal Fury news…
To a certain extent, we do try to take some care, but that's without any internal info or anything. For example, we know that Street Fighter 6 is the big thing right now, and if we go head-to-head with them, everybody is going to be at a disadvantage.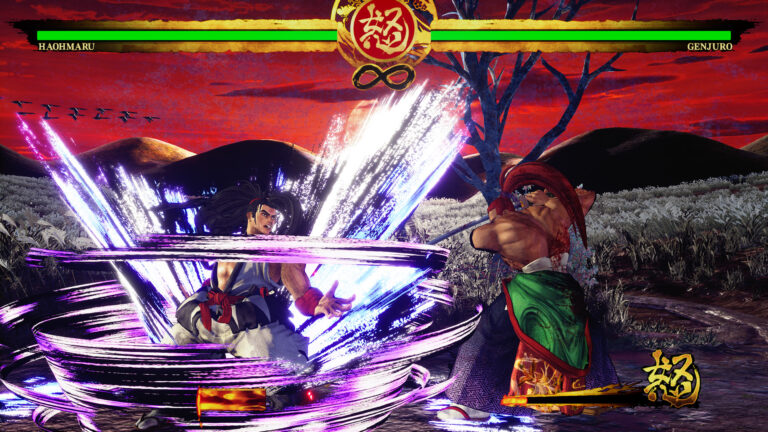 Do you think, in that broad sense then, it's good for the fighting game developers to work together for the good of the genre?
Yeah, that's definitely the thought process for us. Especially for something like EVO, even though there are so many different game communities coming together, we are all on great terms with each other and there's a lot of overlapping. We just think we want to build that up and grow it even more.
It's a very unique genre in that sense, I would say. There are other genres where you would have a lot of butting heads between IPs and such, but there's more overlap in the FGC, I would say, and everyone is happy when a new game comes out.
But of course, it's natural in the entertainment field for competition to drive you on. Is there still a large element of competition involved between the big fighting game studios?
Yeah, definitely. That's still there. You know, the creators are always trying to push themselves. And yeah, we're always watching to see what everybody's doing and there are times where we see something and we're like, 'oh yeah, we've got to make sure we top that'.
Also at EVO, SNK and Capcom published some collaborative poster artwork…
Yep, it's on the wall right behind you!
Naturally, that piece of marketing has led to a lot of excitement that you could one day revive the SNK vs. Capcom series. Is that something you'd be interested in bringing back?
Definitely in the future, that's something that I think everybody on all sides, in both parties, are interested in making a reality. Especially after we saw the reaction to the [EVO posters]… it helped us reconfirm that that is probably one of the most wanted things from the fighting game community across the entire world.
Have you talked to Capcom about the possibility? Has it ever come up in conversation?
We haven't really talked in detail with anybody at Capcom about it. It might have come up as a vague comment. However, we have a lot of experience [in crossovers] with things like Akuma and Geese in Tekken, Terry [Bogard] in Fighting EX Layer, Terry in Smash Bros., and Baiken in Samurai Shodown…
But recently, we haven't actually done anything with Capcom, even on character collaboration stuff. So that poster [at EVO], in our sense, was the first step towards maybe something like that happening in the future.
Do you think it will take another 20 years to convince management to greenlight this one?
20 years is definitely too long for me. We'll try and get it done in 10!
Xbox Series X|S seems to be doing much better in Japan than its predecessor and even topped the weekly charts a few times recently. Has that surprised you?
I don't think I'm that surprised by it. I think it's really a testament to how strong Microsoft's strategy is now. I'd say in Japan, there's probably a sense from certain users where yeah, maybe it's still not that easy to get a Series X in your hands, but they're also very strong on PC. So users can play Xbox content on PC first and if they like it that will lead them to eventually buying the Xbox hardware as well. So yeah, it's a testament to their global strategy being very strong at the moment.
So, you think Game Pass has been the differentiator this generation in Japan?
Yeah. It's probably still not as big and as well-known as it in the West, but I do think it is growing in notoriety and popularity in Japan.
"MultiVersus is 100%, blocked in Japan, we can't play it. I've tried everything, I can't even download the US version on PSN and play it… I get login errors because they don't have servers, basically."
Obviously smart phone play is also massive in Japan, which must help with Game Pass having cloud content there?
Yeah, I think that's definitely the case. As you said, mobile phones in general are very popular in Japan as a gaming device. So especially combined with something like Game Pass, it gives you a lower hurdle to come in, it definitely gives them a very strong proposition.
And Japan has very good infrastructure as well, so it's a very good fit. The one thing I would say is that I always complain that wi-fi is very, very rare [in Japan]. And even if it is around, it's very weak. So, I think that's a kind of a problem that still needs to be solved.
Does the subscription or free-to-play model interest you in general for fighting games, where you have this very low barrier to entry for acquiring users to try your game?
Yeah, I definitely think there's a great potential there. The biggest benefit is obviously just being able to acquire a huge userbase, as you say, it's just kind of how you match your content and your product to that kind of business model in a way that makes everybody happy, is probably the biggest challenge that we have going forward.
The one thing that I would say is that it does kind of force the scale of the game up to a really high level. The average money paid per user is going to be smaller than a premium title. But still, you have to make the game much bigger and make sure that you're always making great content. That's probably the one big challenge.
MultiVersus recently launched and has already amassed 20 million players. Could that model apply to something like King of Fighters? Or do you think that party style of brawler is more compatible?
It's an interesting topic. Obviously, most of the talk right now is about the merits of free-to-play; you'll get millions of downloads, et cetera, et cetera. But there are demerits too. For example, MultiVersus is 100%, blocked in Japan, we can't play it. I've tried everything, I can't even download the US version on PSN and play it… I get login errors because they don't have servers, basically.

Obviously, the userbase you can get [with free-to-play] is a big merit. You can just tell your friend about it, they can download it, and then you're playing together. But for a genre like fighting games, for example, Mark of the Wolves is now getting a new game, and one of the reasons for that is because people have been playing the old game for almost 30 years now. You don't really know what's going to happen with a server-based game.
If something happens with, for example, with Warner Bros. Discovery, and the game gets shut down, it's gone forever. That's the biggest worry for us when we think about a free-to-play model for a very iconic genre like fighting games.
So, for a company like SNK with a huge heritage of classic games, you view that as a potential big risk?
Yeah, I would say I'm kind of the old-school traditional style, where I want a package version to put down and be able to keep around forever. But yeah, it kind of hurts as a creator because we've had free-to-play mobile games and such that didn't have a big hit, and then it gets closed down. And for us, it's kind of sad that you know, that content is now gone forever.
It's always worried me, and I think that's one of the small demerits that kind of balances out free-to-play. It's something that you really must think long about. It's always a possibility and there are more examples of it happening now with games being eclipsed and removed from stores and everything.
One of the many sad repercussions of the pandemic was an acceleration in the number of closures of arcades in Japan. That considered, do you still plan to support arcades with future game releases?
Yeah, it's a tough situation. The market in general like you said is shrinking, and it was doing that even before Coronavirus hit everything. It was not really the most pumping market in the world before that.
In our sense, we did Samurai Shodown in arcades thanks to Taito, so we weren't directly working on it ourselves. But if the stars align and I could work on arcade games in the future, I'd definitely be interested because, obviously, a lot of our history is based on the arcade.
Related Products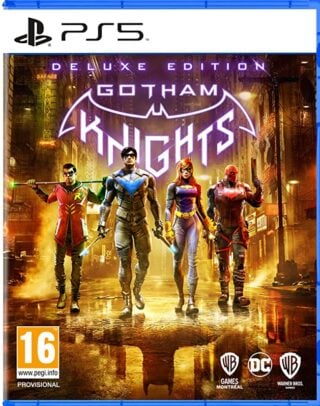 Gotham Knights - Deluxe Edition (PS5)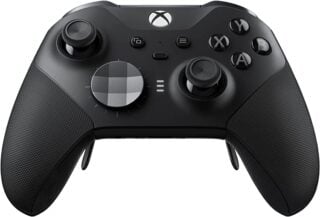 Xbox Elite Series 2 Wireless Controller
Other Products
Some external links on this page are affiliate links, if you click on our affiliate links and make a purchase we might receive a commission.