Scarlet Nexus interview: 'I'd like to value the expressions Japanese developers have'
The producer and director of Bandai Namco's next adventure discuss the Japanese games industry and more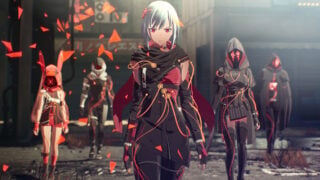 In all the commotion surrounding E3 it's easy to forget that there are still some big games releasing this month.
Scarlet Nexus will be landing on PS5, Series X/S, PS4, Xbox One and PC on June 25 and is shaping up to be an entertaining action adventure game.
We went hands-on with the first few hours last month and thoroughly enjoyed what we played of it, so we had a chat with director Kenji Anabuki and producer Keita Iizuka to get some more details on the game and their general thoughts on the Japanese game development scene, especially during the global pandemic.
---
It's already been said that Scarlet Nexus doesn't take place in the Code Vein or God Eater universes, but it does appear to have some similarities in terms of the general style and some gameplay mechanics. Although the plots are unrelated, do you still feel Scarlet Nexus is a natural evolution of what was learned while developing Code Vein and God Eater, or do you believe it's a completely different type of game?
Iizuka: Scarlet Nexus is a completely independent title with a different world and setting from Code Vein and God Eater so the gameplay and story will be original and different from the two games.
However, we could say that one of the similarity is that, the protagonist and his allies, uses their powerful yet dangerous powers to fight against unknown threats in a near-future world. Players who like this kind of story setting and characters will definitely enjoy Scarlet Nexus.
Regarding design, some of our development staff were involved in God Eater in the past and I myself personally love the idea of a futuristic world under threat and dark heroes who control forbidden powers, but I think this is where the similarities end.
Players can choose between either Yuito or Kasane, and it appears that each provides a different perspective on the events of the game. Will players be able to go back and replay sections of the game with the other character as they play through it, or is the game designed to be two separate playthroughs, meaning players go through the entire story with one character then go through the entire story again with the other?
Iizuka: You will not be able to change and play as another protagonist in an existing save file, however you could make a new save to experience the story of the other protagonist without completing one first.
There are a couple of save file slots so depending on players' personal preference, they could choose whether to play the two stories in parallel or one after another.
In an interview back in August 2020, it was stated that: "We planned Scarlet Nexus to be Yuito's story, so you are only able to experience Yuito as the playable character". Was Kasane always intended to be included as a playable character or did this change later in development?
Iizuka: The two protagonists element was actually planned from the beginning. We introduced Scarlet Nexus as "the story of Yuito's" because he was the first protagonist we wanted to introduce.
Even if the perspectives of the two protagonists are different, we put a lot of time and effort in order to create a very interconnected story. We we will be very happy to see players experience both.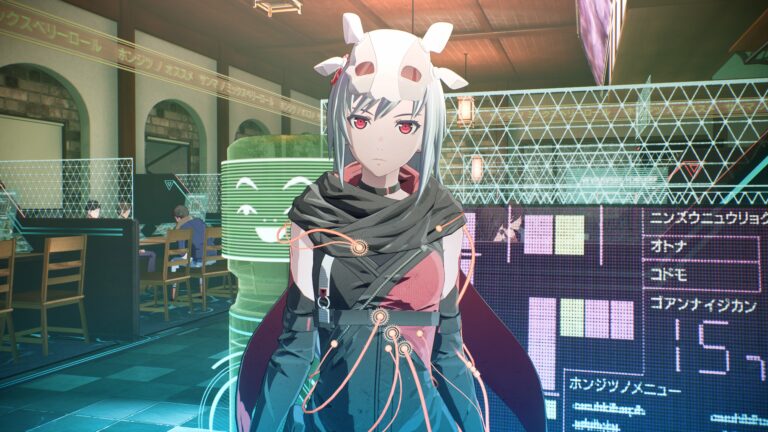 It's been announced that a Scarlet Nexus anime series will also be coming. How closely did the anime's production team work with the game's development team? Do the two share the same plot, and if not, should we play the game or watch the anime first?
Iizuka: The game and anime's storyline follow the same timeline, with a story focusing on both Yuito and Kasane.
The original plot is based on a fascinating scenario by Takumi Miyajima, and the story is then presented in order to make the best out of the two media (video game and anime).
In the game, the action and scenario unfold seamlessly as an action RPG experience, while in the anime, you can enjoy conversations and character details that are original and not depicted in the game.
There's been a lot of discussion about Japanese game development recently, with news like Sony closing down a large part of its Japan Studio. What are your thoughts on the current state of the Japanese games industry, and is there anything that either worries you or gives you hope?
Anabuki: I'm sure there are many opinions and thoughts out there, but for me personally, I would like to value the expressions and experiences that Japanese game developers have and continue to leverage them.
However, it goes without saying that trends in the game industry change very quickly, so we need to be aware of what today's players are looking for and then use our own creativity to satisfy those needs.
"I would like to value the expressions and experiences that Japanese game developers have and continue to leverage them."
The game has a very striking look. Where did the designers take their inspirations from when it comes to the art style?
Anabuki: Regarding the artistic expression of the world, Scarlet Nexus is influenced by Japanese animation and games from the '90s. In the design of buildings and vehicles, the Japanese taste of the '90s is incorporated and mixed with modern design.
On top of that, we have introduced a sense of "strangeness" or "otherness" in many places in order to create a very unique atmosphere. For example abnormally tall towers, unstable buildings, or the red neon lights in various locations are used to amplify that atmosphere.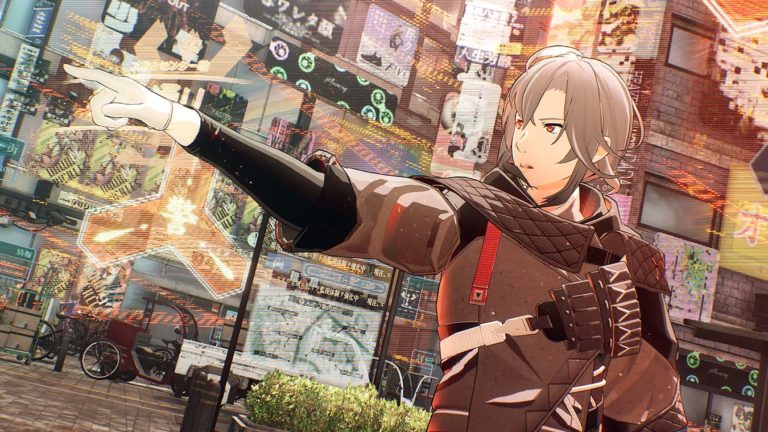 There seems to be pressure in modern gaming to include a multiplayer mode in most games, but Scarlet Nexus is single-player only (even though the presence of two characters suggests co-op could have been a potential idea). Is multiplayer just not the right fit for this sort of game?
Anabuki: As a story-driven RPG, our main goal was to have players enjoy the psychokinesis and super power action as they progress in the story. That's why we wanted to focus on that aspect of the game rather than on multiplayer elements first.
Finally, how has the COVID-19 pandemic affected the game's development? Has it been harder to make a game in these circumstances, especially when developing on new hardware like the PS5 and Xbox Series X/S?
Anabuki: Game development requires a great deal of team discussion and communication, so the development of SCARLET NEXUS has been greatly affected. However, we were quick to adapt and are now able to develop efficiently even in a remote environment.
However, personally, I still like to develop in the same place with the staff looking at the same screen and discussing, and I sincerely hope that we can do again in the near future.
Related Products
Other Products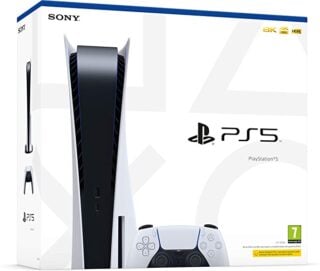 PlayStation 5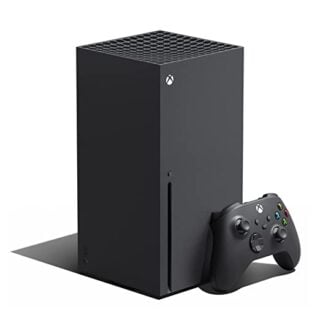 Xbox Series X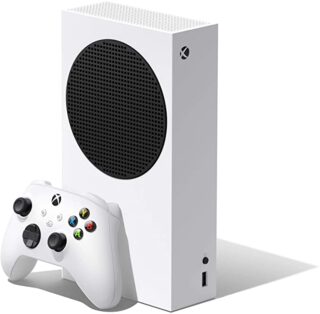 Xbox Series S
Some external links on this page are affiliate links, if you click on our affiliate links and make a purchase we might receive a commission.