Interview: 4A Games talks Metro's future as the series celebrates 10 years
Executive producer Jon Bloch discusses multiplayer, next-gen ray tracing and more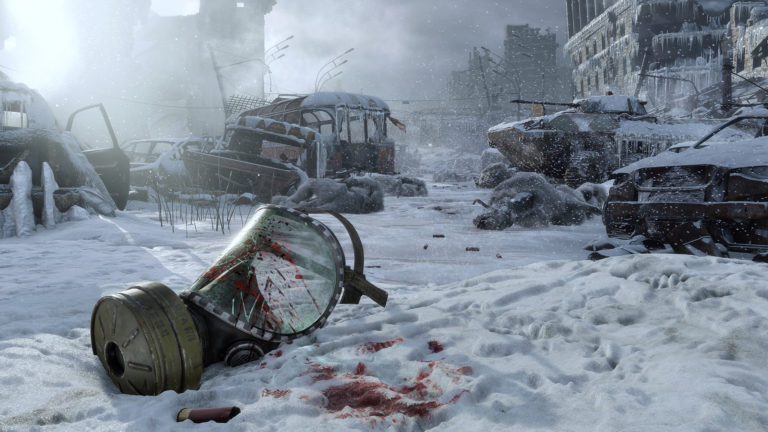 2020 will go down as a significant year in the history of 4A Games.
Founded in Kiev, Ukraine in 2005 by former developers from S.T.A.L.K.E.R. maker GSC Game World, the company—which is now headquartered in Malta and employs over 150 members of staff—announced this month that it had been acquired by Embracer Group.
4A will now operate as an independent developer under Saber Interactive, the World War Z studio which was also acquired by Embracer this year.
2020 also marks the 10th anniversary of the Metro game franchise, the atmospheric first-person shooter series based on Russian author Dmitry Glukhovsky's novels, which has seen three releases to date: 2010's Metro 2033, 2013's Metro: Last Light, and 2019's Metro Exodus.
Shortly before the Embracer acquisition announcement, VGC had the chance to ask 4A Games executive producer Jon Bloch about the company's plans for the Metro series, including the possibility of creating a multiplayer offering, and what excites it most about the upcoming console generation.
---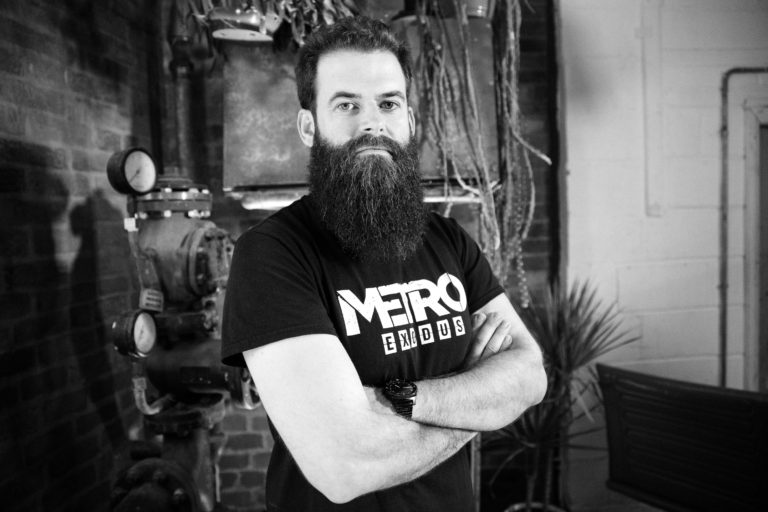 Congratulations on Metro 2033's 10th anniversary. What can you tell us about your plans for the future?
While we have nothing to announce at this time, we have no plans to actively move away from the Metro franchise.
While the series has primarily followed Artyom's journey, Metro Exodus DLC allowed players to step into the shoes of other characters. How did the community receive that, and could it signal more central roles for new characters going forward?
We like to use the opportunity of DLC to try new and different things. We did the same with Metro: Last Light DLC as well. Showing the story from different perspectives seems to be a pretty popular offering, and part of the success with Last Light's DLC contributed to some of the decisions to have a more developed and larger central cast in Exodus. Not specifically because we planned at that point to do DLC with other characters, but because players seemed to like getting to know other characters a lot.
Having more characters around Artyom that you really get to know on a deep level, contributes a very dense extra layer to Artyom's story and the player experience overall as well. In Sam's Story we also got the opportunity to experiment pretty extensively with some different ideas that came directly from player feedback on Exodus, which seemed very well received, and therefore could end up in our future games.
Metro Exodus' Sam's Story DLC explored the idea of leaving Russia for the US, with Sam heading off to San Diego in one of its endings. Can you see the Metro series visiting new countries or continents in the future?
The book side of Dmitry Glukhovsky's franchise has explored this idea many times over, so we definitely think it presents opportunities for interesting stories and experiences in other places. Whether we do that in the games or not, you'll just have to wait and see.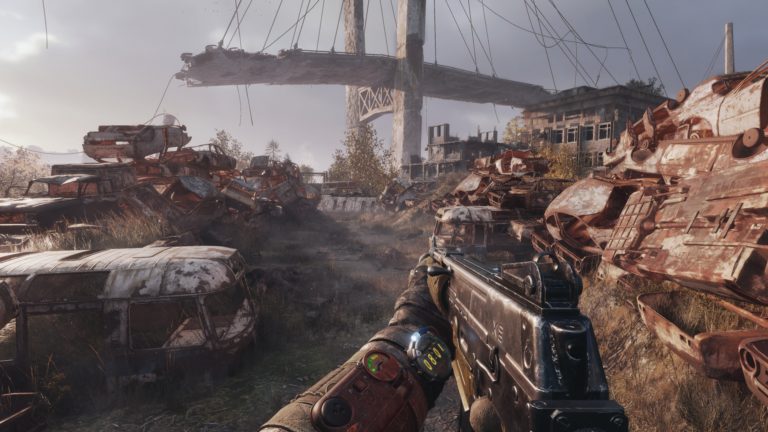 Exodus shook things up with the introduction of sandbox-style gameplay in addition to the claustrophobic, linear gameplay Metro was previously known for. Do you expect future series entries to offer a similar blend of gameplay styles?
The formula we came up with in Exodus is a natural progression for the studio. The ambition for Metro 2033 originally was for an open world RPG style game, as the team had mostly just come off of S.T.A.L.K.E.R. and wanted to do something similar.
Eventually the game was redesigned to be a much more tightly constructed linear and incredibly atmospheric experience that everyone is familiar with. Only with recent advancements in technology were we able to realize part of that original dream in Metro Exodus, where we introduced the more sandbox style larger levels to the franchise.
The formula took 2.5 years of development to find for Exodus, and we did refine it further with Sam's Story as we listened to fan feedback and made direct changes because of it. This whole process has been iterative from the beginning.
What next-gen features is 4A most excited about?
Certainly ray tracing. Ray tracing is the future. Ever since Nvidia came to us with their plans for a ray-traced future, we jumped on board with big excitement. Being a part of pioneering RTGI with Metro Exodus has been a groundbreaking thrill and we're all in for ray tracing moving forward. We are fully rebuilding our proprietary engine's render technology to be centered around ray tracing, so it will continue to be exciting to see what the future brings there.
"Ray tracing is the future. Ever since Nvidia came to us with their plans for a ray traced future, we jumped on board with big excitement. Being a part of pioneering RTGI with Metro Exodus has been a groundbreaking thrill and we're all in for ray tracing moving forward."
Another heralded feature of next-gen consoles are the high-bandwidth SSDs, which could improve load times and expand the size of game worlds. What will SSDs enable 4A to do that wasn't possible before?
Well, the simplest answer is one you've already provided. Load times, streaming, etc. New technology and faster hardware are always going to give game developers new tools to build things differently, and I'm sure that we'll find ways to take full advantage of any new platforms that come in the future.
There has been growing industry talk recently that next-gen games will either need to be shorter in length or cost more at retail due to rising production costs. Does 4A have a stance on this?
Games are always getting bigger, better, more expensive – particularly in the AAA space. How games are sold is generally up to publishers, or publishing teams, and we're just a small group of developers that want to focus on making great experiences. As gamers we might have our opinions on how things are sold, and sometimes they conflict with the professional side of things, and sometimes we get a chance to influence the decisions, but as developers we leave those decisions to other people.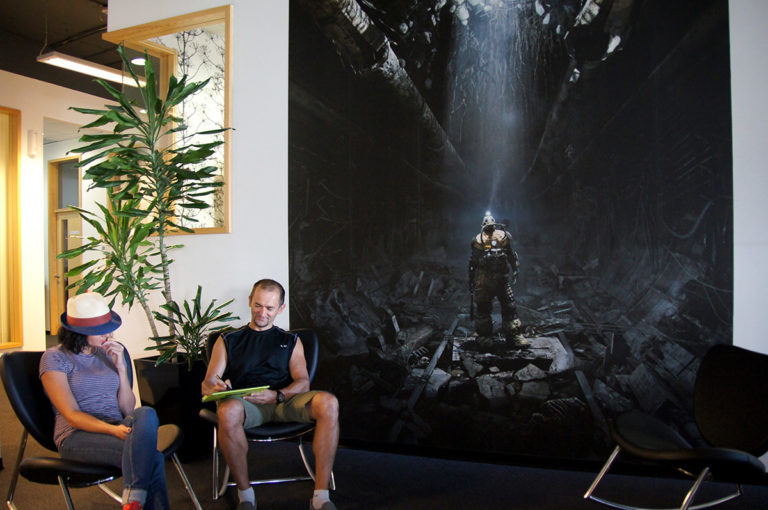 What's 4A's current feeling about the possibility of branching out beyond the story-driven, single-player experiences that have defined the Metro series with the introduction of multiplayer or online features? [Note: after this interview was conducted, 4A announced it was working on a Metro multiplayer experience]
We've dabbled in these thoughts in the past. Prototypes were made but never really got anywhere. We wouldn't want to just make a generic multiplayer for the sake of doing it. And we wouldn't want something to feel tacked on just to tick a box.
Additionally, we appreciate that having a multiplayer mode takes an entire team the same size as the singleplayer experience, and just as much time. Doing both at the same time would require some significant changes, and most importantly we would not want to sacrifice the quality, scope, or experience of the singleplayer experience of Metro for something like this. If we did explore this further, it would need to be done right.
A 4A programmer said in February that Switch falls short of the base tech specifications for Metro Exodus. Has there been any change of plans since?
No, nothing has changed.
The studio developed 2017's Arktika.1 for Oculus Rift, which was the first 4A title created from inception to competition in Malta. Can you see 4A returning to that world, or VR development, in the future?
We thoroughly enjoyed that experience of working with Oculus, and with VR technology. We love new and interesting technology, especially when it allows us to tell stories in different and unique ways. While we have no plans right now to announce anything in this space, we wouldn't say that we'd never dive back into it.
Related Products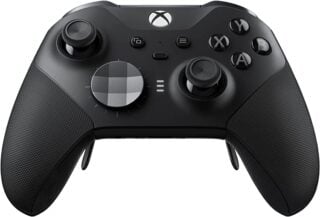 Xbox Elite Series 2 Wireless Controller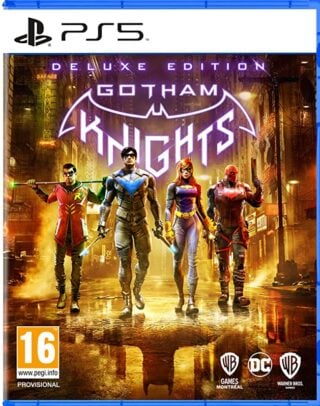 Gotham Knights - Deluxe Edition (PS5)
Other Products
Some external links on this page are affiliate links, if you click on our affiliate links and make a purchase we might receive a commission.