Lying to Nintendo and Miyamoto shame: Banjo-Kazooie devs reflect on its 25th
Kirkhope, Sutherland and Mayles share anecdotes from the creation of the N64 classic
The Nintendo 64 classic Banjo-Kazooie turns 25-years-old today. VGC spoke to some of the game's original creators to reflect on its legacy and unearth some previously unheard anecdotes about its creation.
The 3D platformer, developed by a small team at UK-based Rare, was first released on N64 on June 29, 1998.
"It still amazes me that people still care about it," lead programmer Chris Sutherland says in our lengthy video call, which covers the development of the game, the time its developers had to lie to Nintendo about an impending delay, and an embarrassing incident involving Shigeru Miyamoto at an E3 party.
"Obviously it has importance to us, but every five years people still want to talk about it and celebrate it, and it's always important for me to do that, because at some point I won't be able to remember anything about it anyway."
Composer Grant Kirkhope added: "The fact that it's been 25 years and people are still talking about it is amazing to me… I feel like after six months it would be gone. I really feel like it was a good time for the team. We all gelled together at the right point.
"We were all mates: we went out together, we drank together, we did everything together. So I feel like all that humour in the game that everyone talks about, that's just us piss-taking on a daily basis up and down the corridor."
Character designer Steven Mayles said he believes the autonomy the development team at Rare had in the mid-90s, when fewer than 20 people could ship a blockbuster game, had a lot to do with how special Banjo feels even two decades later.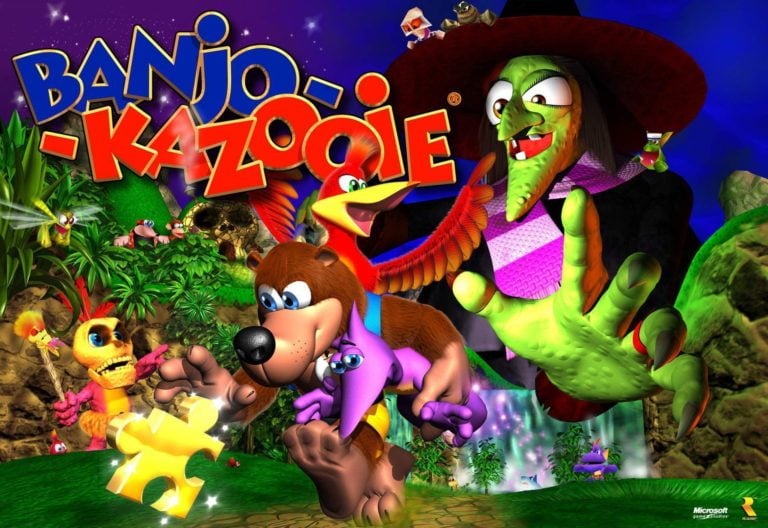 "I wouldn't have been able to be there working away on my own… if we had to be constantly getting everything checked and approved. It was, 'here's a few lines describing a character' and maybe a funny picture Gregg [Mayles] had drawn, and you were off."
He added: "I don't think that would work now on triple-A projects, if Banjo-Kazooie was remade, because things take so much longer to make. But in those days that was a big part of it for sure."
On the subject of remakes, we asked the developers why they thought that, despite Banjo-Kazooie's enduring popularity with fans – a 2019 Smash Bros. reveal received a rapturous reception – it had been so long since a new entry was released. Surprisingly, none of the three thought a revival was likely.
"I can't really speak for Gregg [Mayles, Rare's creative director] but he's really the custodian of the franchise. He doesn't really like to look back and tread over old ground, so I don't think he's ever been bothered about doing anything else with the franchise. He'd rather move on to new experiences – as far as he's concerned, he's been there, done that".
Kirkhope said he didn't think a Banjo 3 would ever happen. "I feel like you'd have to get a team with the humour that we had back then and that's hard to replicate," he said. "I think Rare would be open to somebody if they found the right team, but I don't feel like that team exists. Also, I'm not convinced the audience is there either."
Sutherland added: "I would hope that somebody is going to bring out something… some kind of sequel or 'next in line' game. At least before a point where I can still remember that the first one existed! But hopefully sooner."
Watch our full hour-long conversation with the Banjo-Kazooie developers over on YouTube or via the embed above.
Related Products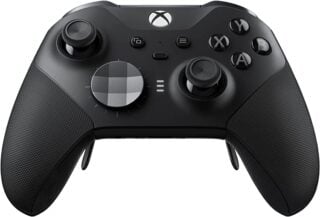 Xbox Elite Series 2 Wireless Controller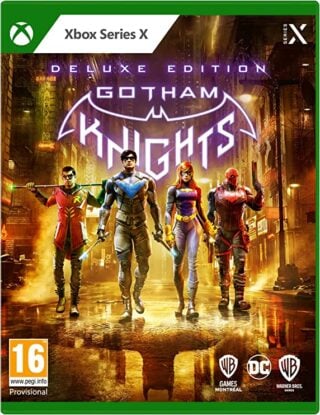 Gotham Knights - Deluxe Edition (Xbox Series X|S)
Other Products
Some external links on this page are affiliate links, if you click on our affiliate links and make a purchase we might receive a commission.