Josef Fares revisits It Takes Two: 'I still think to myself, this is a f***ing good game'
VGC caught up with the outspoken Hazelight director ahead of the Switch release of It Takes Two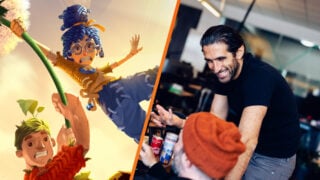 Josef Fares does nothing quietly. The Swedish-Lebanese director is one of modern gaming's most entertaining personalities.
There's a reason that when you search for Fares online, his catalog of games is closely followed by "Game Awards 2021," the stage for his instantly-iconic invective against the Academy Awards. But the game designer is so much more than "fuck the Oscars," and has been for some time.
We got the chance to speak to Josef as part of a whirlwind of media appearances to promote the new Switch version of the game (out November 4), an impressive port handled mainly by Turn Me Up Games, with Fares self-effacingly admitting that he's "not been involved in the technical details" of the Nintendo version.
"I actually was surprised how well [it runs], because you have to understand, a lot of people forget that in It Takes Two, everything has to be rendered twice in a split-screen," he told VGC.
Hazelight Studios' Game of the Year-winning co-op adventure continued the firm's fascination with co-op gaming, but took it to new heights with an imaginative world, powerful characters and more new ideas per hour than most games have in their entire run times.
"You know, it's funny, most of the time I don't play games I've been involved with," he told us when asked if he had a specific section he looked back on fondly. "We're so focussed on the next game… I can't say it's only one [Ievel], but I'm still looking back on it now thinking 'this is a fucking good game'[Laughs]". That confidence and self-belief is a trademark of Josef Fares' uncensored frankness.
Having fled the Lebanese Civil War to Sweden when he was young, Josef spent time pursuing a career in the film industry, an influence that's blindingly obvious throughout all of his games. His directorial debut in video games was Brothers: A Tale of Two Sons, a haunting and moving project that focused the eyes of the video game world on the burgeoning auteur.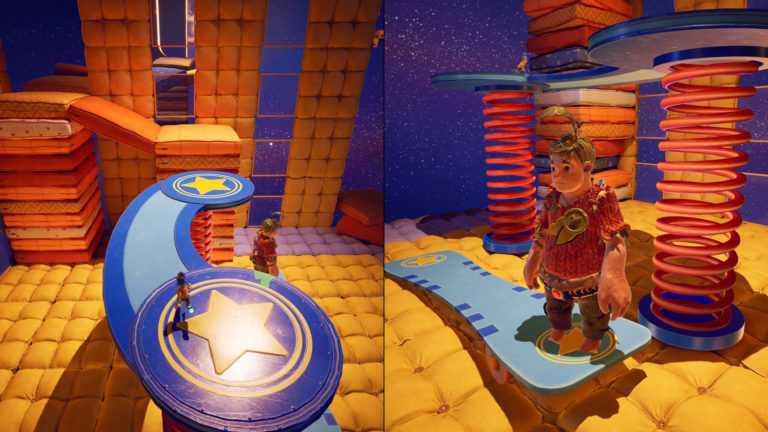 Buy It Takes Two on Amazon
"The situation I'm in now wasn't even a dream for me twelve years ago," he tells in an uncharacteristically quiet moment. "It was so far off. When I got the chance to make my first demo for Brothers, that was already a dream come true."
His next project, A Way Out, in many ways set the table for his future success. A gritty prison escape drama that pays constant tribute to the Hollywood greats that influenced it. While not a critical smash, it was the foundation of what was to come for Hazelight.
Announced at EA Play in 2020, It Takes Two tells the story of Cody and May, a couple on the verge of a painful divorce. After telling their daughter Rose about plans to split, the pair find themselves trapped inside handmade dolls, and the two must work together to free themselves from a The Borrowers-sized world and attempt to fix their marriage.
It Takes Two was met with critical acclaim when it was released. VGC called it "one of the most memorable and inventive co-op games of the modern era." We wanted to know what Josef thought of the game's staying power, and the strong emotions that a certain elephant-themed scene continues to cause to this day.
"You know, it's funny, most of the time I don't play games I've been involved with… I can't say it's only one [Ievel], but I'm still looking back on it now thinking 'this is a fucking good game'"
"To be honest, that scene was way worse in the beginning. I cut away a lot of stuff, but I still think there was a point to do that for the story. In A Way Out, we had a scene where you tortured a man with tools in so many different ways, and nobody cared really, and now it's an elephant, and everyone's going haywire."
Haywire indeed. The scene in question which takes place around the middle of the game, has become a viral moment on TikTok, with videos of players' first time through the section being viewed millions of times. In a game full of standout moments, it's one that never loses its impact.
"I think a lot of people didn't get the dark comedy side of what the elephant meant, but it's one of the scenes I'm the proudest of, it was way worse in the beginning." When pressed on what Josef means by "way worse," he replies, as quick as a flash: "it was more violent. Not only was it graphically more violent, but it was how the music was, and how May and Cody reacted. We actually had to take it down to make it a bit less [intense]."
He added: "But it's always been a funny scene to me for me. I know some people reacted very strongly, but for me, it's always been a funny scene. I think some people get it." We're not sure exactly how many people saw the funny side of it, but there are probably some in the millions of people who've played the game since its release.
For an entirely co-op experience to sell 7 million copies as of July 2022 feels like a hugely impressive feat, but Fares thinks it may have something to do with just how unexplored the genre is in the gaming space.
"We don't have many great co-op games. That's one of the reasons people want to play it together, and obviously, we've been seeing considering how It Takes Two is selling: it's a huge genre. You cannot play it alone and how don't have any games like that. It's literally A Way Out that started doing that. We're still getting fan mail every day, it's cool to see.

"The difference between making movies and making games is that the community in gaming is way more engaged and stays engaged for way longer. This is not even a live service game, it's not like it's a Destiny game where you keep having a community, but still, it keeps going on, there's still a reaction."
It's now been a year and a half since It Takes Two debuted, and Hazelight is hard at work on his next game. Fares is uncharacteristically coy on the new project, likely well aware that following a game that almost cracked 90 on Metacritic is a far steeper task.
"We're making good progress, but there's a lot more to do," he said. "It's definitely going in the right direction. And it'll be something really fucking cool." That much is almost guaranteed. Fares tells us that the game will be a "surprise in a good way," and that he'll be at The Game Awards 2022 to present Game of the Year to this year's winner.
While this seems like a natural place to reveal the next game, he stops short of confirming he'll show what's next on Geoff Keighley's stage. "Get ready for me man, I'm coming. Trust me… it will blow your fucking mind."
It Takes Two will be available for Nintendo Switch from Friday, November 4, 2022.
Related Products
Other Products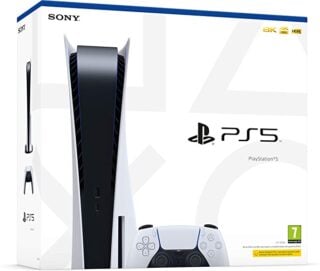 PlayStation 5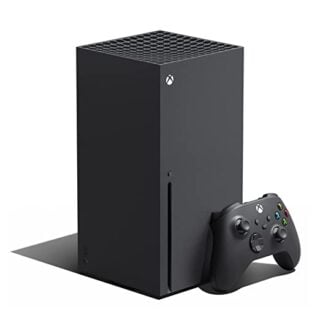 Xbox Series X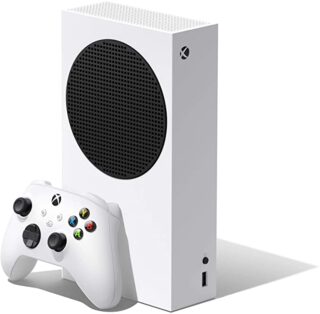 Xbox Series S
Some external links on this page are affiliate links, if you click on our affiliate links and make a purchase we might receive a commission.