Interview: Visual Concepts on building the perfect team for Lego 2K Drive
Creative director Brian Silva and GM Steve Ranck discuss working with the famous toy company, Forza Horizon's Lego expansion and more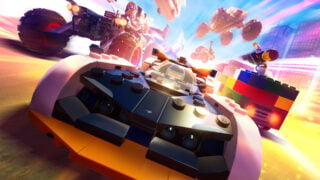 There have been a lot of Lego games. In almost 30 years, the IP has featured in well over 100 titles spanning countless genres.
However, when you think about Lego games in the modern era, your mind is instantly drawn to Warner and TT Games' long-running series of movie tie-in fare.
But following the news that multiple developers would get their chance at building virtual bricks after the expiration of Lego's exclusivity deal with Warner, its 2K studio Visual Concepts' turn.
VGC's Lego 2K Drive review called it "a great open-world racing game with an infectious sense of humour and impressive customisation options".
In the run-up its release, Visual Concepts general manager Steve Ranck and Lego 2K Drive creative director Brian Silva chatted with us about working with the famous toy company, building the perfect team for the game, and Forza Horizon's Lego expansion.
What was Lego like to work with as a partner?
Steve Ranck: Lego was very interested from the very get-go. I don't think of them as a typical licensee partner. They really were interested in the gameplay, the presentation, what the world looked like, what the vehicles felt like, every step of the way. So we worked very closely with them all the way through the entire process.
Brian Silva: They were also very interested not only in the project but in the team, ourselves, and the individuals on the team, and we had a lot of communication in contact with them throughout the entire process. We would meet with them face to face on a regular basis as well, at least several times a year. It continues to be a great relationship.
Did Lego provide the access you wanted to classic sets and bricks?
BS: They were very proactive with access to the legacy bricks and sets. Even the current modern ones. In fact, we used the tool to construct our Lego that was used when they did the Lego movie. They were very open in assisting us. 
We have the McLaren license, that was a huge win, to launch with, and you know, we're very open to more collaborations in the future. 
What would your dream collaboration be? 
SR:  The Ford GT is one of my favorite vehicles. I would love to have the Ford GT in the game at some point. 
Was there ever any concern about them being protective or restrictive with the IP? 
BS: We never let it restrict our creativity or our design approach. I don't think we ever thought about it like, 'We probably shouldn't do this because Lego would think badly of it'. It was more like OK, this is a really great idea. Let's start developing this. And then Lego will eventually have an opinion one way or the other, which was generally very favourable.

The Forza Horizon series recently did a Lego collaboration of its own. What was your reaction to that and what was the reaction internally? 
SR: We were actually well into development before we even saw that, we didn't even know that that was coming out. It was just announced. So we tried it and it's obviously very well implemented. That approach is more of a skin of the existing game whereas we are going in a different direction in terms of our game being from the ground up to be a Lego experience from start to finish.
BS: Yeah, I quit (laughing). No, I mean, we were surprised obviously, but it didn't affect us in any way. As far as our development cycle was concerned, we just kept carrying on and I thought it was very well done. I don't think it hurt us in any way. In fact, it sort of whet the appetite of gamers out there for more Lego-driving content.
When you started on this project, what was the process of building the team and bringing people into Visual Concepts in order to pull it off? 
BS: Well, it was a fun and lengthy process. Obviously, the most difficult part is getting the right people involved for a project of this scope. We were lucky enough to have a fairly core established team that was skilled in this genre to start. And so that was a real leg up from the very beginning. Coming from vehicle backgrounds, many of us on the team already had that experience.
It's an iterative process, and it really takes a lot of time to build the right team. You don't want to just say 'Hey, let's get whoever we can', especially for something of this scope and magnitude. So it's just how you hire over time. You find who fits and you carry on, you find more people and you move forward. There's no real magic secret to it, although as soon as we told people we were working on Lego it was very easy to get people on board.
What's something that someone brought to the team that changed the way you thought about the development of the game? 
SR: We actually had the vehicle transform attached to a button, then somebody on the team came to us and said, 'We should make that automatic transform'. And my first thought was like, 'That's impossible. I don't see how that's going to work, there's going to be false positives, and we're not going to catch every case'. But they proved me wrong, so now auto-transform is the default of the game and it's fantastic.
Related Products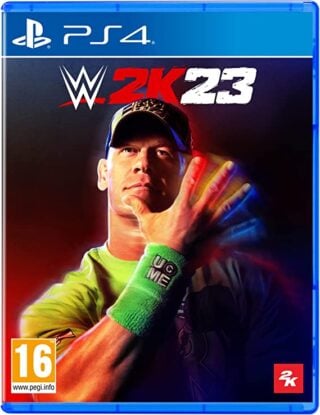 WWE 2K23 (PS4)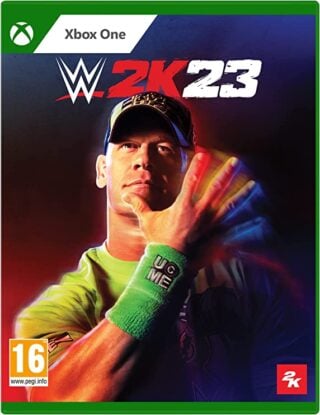 WWE 2K23 (Xbox One)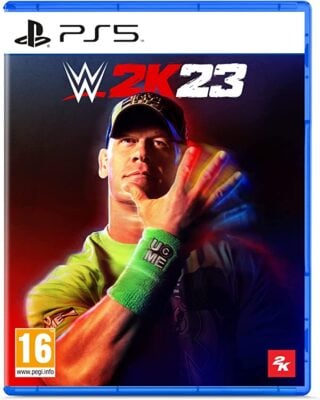 WWE 2K23 (PS5)
Other Products
Some external links on this page are affiliate links, if you click on our affiliate links and make a purchase we might receive a commission.