Interview: Guerrilla Games on the future of Horizon, Burning Shores and that kiss
Narrative director Ben McCaw and lead writer Annie Kitain discuss the future of the series and the passing of Lance Reddick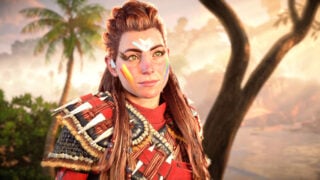 A year after 2022's Horizon Forbidden West, Guerrilla Games took us back to the west coast.
A brand new expansion set on an unexplored chunk of sunny Los Angeles, Horizon Forbidden West: Burning Shores appeared at first to be an expansion not unlike The Frozen Wilds, the add-on to Aloy's first adventure.
But Burning Shores is much more. As well as introducing a fantastic new member of the Horizon cast in Seyka, the DLC serves more as a prologue to Horizon 3 than we expected.
Now, a month after Burning Shores' release, we sat down with narrative director Ben McCaw and lead writer Annie Kitain to talk about LA and the future of the Horizon series, as well as briefly touching on the tragic loss of an iconic member of the Horizon franchise.
Note: This interview contains spoilers for Horizon Forbidden West and Burning Shores.
At what point during the development of Horizon Forbidden West did you know that you were going to be developing Burning Shores as an expansion?
Ben McCaw: I can't recall when exactly it was certain that we were doing DLC, but it was kind of always in the back of our minds, and LA was always where we wanted to take it. I think there was a very brief consideration of including LA in the Forbidden West itself. That really wasn't possible.
Annie Kitain: I think we were really excited as well, once we knew that Burning Shores would be set after the events of Forbidden West, because that allowed us to continue Aloy's story and to continue the growth that we've seen with her character in Forbidden West.
She goes from being someone who at the start of Forbidden West is trying to put the burden of saving the world entirely on herself, to by the end of it [being] someone who's able to accept her friends and accept Beta as her sister.
So having that be the foundation of where we take her character next was just a really exciting opportunity for us.
Burning Shores is a large area for an expansion to take place in, but a faithful recreation of LA would likely mean an entirely new map the size of Forbidden West. How did you go about deciding which parts of LA to include?
BM: It's kind of a wish list, right? Of just like all the things we'd like to show, but then also, how do we imagine LA in a kind of Horizon future?
Then there's sort of a phase where we look at what really works well for gameplay. That's where, for instance, Griffith Observatory really emerged as like, "Okay, this place is perfect for this quest."
AK: There's also a phase where our art team, they have a huge hand in envisioning what some of these landmarks might look like in our future.
I remember there was this one point where we saw some concept art of the Horus perched over the Hollywood sign. That was just such an evocative image that we're like, yeah, we need to put that in the game.

You introduce Seyka in this expansion and she takes on a role of huge importance throughout it – was there a challenge in making sure she had enough time to flourish in Aloy's story and be a significant part of it? 
AK: We had the story we wanted to tell between Aloy and Seyka, and with the DLC  we wondered if we had enough time to grow that bond between them and to tell the story, but it was always envisioned from the beginning. We saw that as being pretty key to Aloy's development.
She has this foundation of her friends and her sister, she's able to start exploring other feelings and other emotions that she's kind of neglected or pushed aside to focus on her mission until now. And Seyka was really the opportunity to explore that.
BM: What we really wanted to make sure with Seyka was that Aloy had met her match, that it was someone that she could really respect on a whole new level. So it had to be someone who really grabbed her attention.
That's one of the reasons why we included certain similarities between Aloy and Seyka in terms of the story – they both use the focus,  we wanted to have those things be echoes of Aloy's own past and own character, so that we could understand as players and as the audience to how Aloy is kind of able to identify with her.
Burning Shores features an optional kiss between Seyka and Aloy at the end of the game, a move that led to online homophobic backlash and review bombing on Metacritic. What was your reaction personally to the backlash? 
AK: We're always looking to make something that's compelling, something that's emotionally engaging, so for people who have actually played the game, we were always interested in hearing about those experiences and those thoughts and feedback.
But for people who didn't play the game, or who are just trying to be negative online, we find that pretty easy to ignore.
BM: We love getting feedback from our fans. We love it when they have constructive feedback about this or that. And we're perfectly happy when they say they don't like this or that, with regard to virtually any aspect of the game that they've really thought about.
But yeah, when there's just this kind of blatant negativity, I personally find it pretty easy to just compartmentalise and realise that this is a mindset I can never really jive with, and that sort of thing.
But overall, we're just enormously pleased with the reaction, because I feel like when we're making this, we worry over every detail, and then to see that we're getting such a positive reaction is really great.

In your opinion, what was the canon choice? 
BM: We strived to make them all fit in the realms of Aloy's psyche. If you really look at the other two besides the one where she kisses Seyka, they really are reflective of her journey in Forbidden West.
They're really a continuation of a theme that we have in both games, about her not being ready for various types of social contact, because of her upbringing, but also because of the enormous challenges that she faces ahead. So for me, they're all viable.
AK: We wanted to make sure that each of those choices is still in line with Aloy as a character and is still true to the story that had led up to that moment. So the feelings that she's developed for Seyka, that's all still true, but just you know, whether the player thinks Aloy's ready to take that next step and have this romantic encounter or whether Aloy isn't there yet, it's valid.
Earlier this year we heard the tragic news of the passing of Lance Reddick, who played Sylens in the Horizon series. What was your favorite memory of working with Lance?
BM: This is an easy one for me because I was there at a very special moment. Throughout the development of Horizon Zero Dawn, we never actually had Ashly Burch (Aloy's voice actor) and Lance in the same place until then.
They would record their dialogue separately until we did the Frozen Wilds and then we were able to get them both in the studio for a very heated exchange when Aloy is discovering more about Sylen's past in the Frozen Wilds, and that was just awesome to watch.
I was there as they performed it, and the sparks were flying and it was just two great actors going at it. That was just awesome. We're just crushed by this and we know his fans, not just in the video game world but in all forms, are too. Our thoughts are just very much with his family.

AK: Unfortunately I didn't have the opportunity to work with Lance directly. But I was fortunate enough to write some dialogue for him in both Forbidden West and Burning Shores.
[It was great] getting to write for Sylens, who's such a different character to some of our other characters in Horizon, and especially in the relationship that he has with Aloy.
You can clearly hear Lance's voice in your head – especially after Zero Dawn, you can feel what Sylens is like. It was always so fun to write those lines.
On the future of the series without Lance Reddick, Ben McCaw offered this: 
BM: We're really just sort of focused on absorbing this tragedy and sending out our thoughts to his family. We've not thought about it. It's not really the time to think about it. We just miss him.
Finally, Guerrilla themselves have referenced the future of the Horizon series and Aloy's adventures, and with both Forbidden West and Burning Shores point towards a climatic third act, what can you tell us about Aloy's next chapter?
BM: (Laughing) There is actually material in the Burning Shores about this. I mean, we really tried to drop some hints, particularly in the epilogue of the Burning Shores.
We're just so excited to embark on the next chapter and have the audience come along with us. It's going to be a lot of fun.
Related Products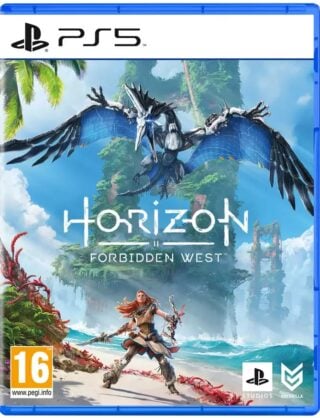 Horizon Forbidden West (PS5)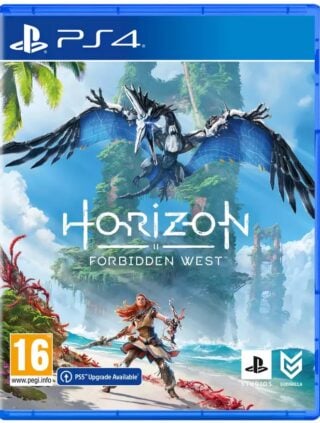 Horizon Forbidden West (PS4)
Some external links on this page are affiliate links, if you click on our affiliate links and make a purchase we might receive a commission.