Interview: Ghosts 'n Goblins Resurrection's producer on reviving a dead series
Resi veteran Yoshiaki Hirabayashi also gives his views on Resident Evil Village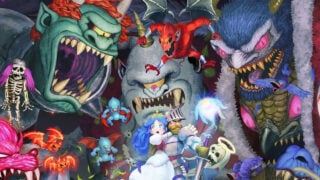 Yoshiaki Hirabayashi is no stranger to horror-themed video games.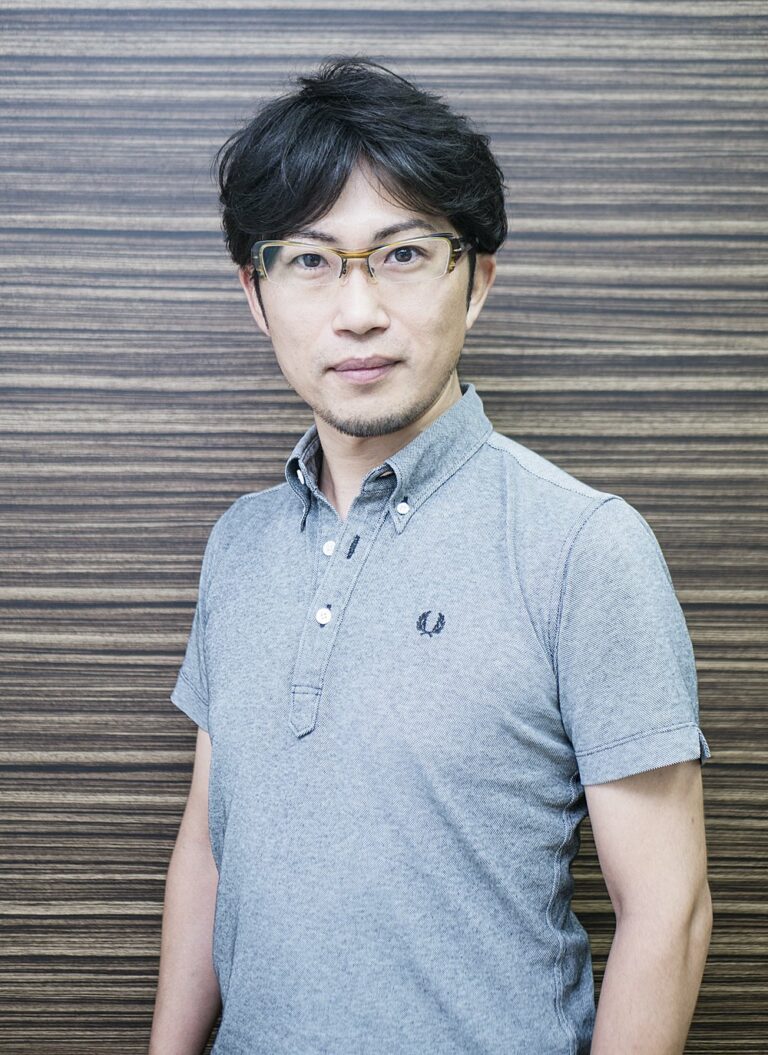 As one of the producers of the 2002 GameCube remake of Resident Evil, Hirabayashi became a notable contributor to the series right up to the Resident Evil 2 remake in 2019, which he also produced.
His latest project has been Ghosts 'n Goblins Resurrection, a game with an exceptionally fitting title, given that it's the first new entry in the series for a decade and a half.
Resurrection was released on the Switch earlier this year and it comes to Xbox One, PS4 and PC next week, on June 1.
We spoke to Hirabayashi about both the game itself and his views on his other love, Resident Evil, and the direction it's taken.
---
Although Ghosts 'n Goblins Resurrection celebrates the series' 35th anniversary, this is also the first new Ghosts 'n Goblins game released in the west for 15 years (the last was Ultimate Ghosts 'n Goblins on PSP in 2006). Why do you think it's taken so long for the series to return, and why do you think now is the right time?
We don't really think in terms of how long it's been for a series in order to bring it back, but rather, we always want to plan and develop games which we feel players will enjoy.
In this case, it was an alignment of our development preparations with users' tastes and the general situation in the industry.
I do find it interesting that, in addition to the last game being 15 years ago, that game itself came about 15 years after the previous title in the series! [Super Ghouls 'n Ghosts was released on the SNES in 1991]
There has been a lot of discussion about difficulty in modern video games: games like the Souls series and Returnal don't have difficulty options, which has led to some debate. The original Ghosts 'n Goblins and its sequel Ghouls 'n Ghosts were famous for their high level of difficulty, but Resurrection adds options to make the game easier if the player needs it. Do you feel it's important that modern games cater to all skill levels?
Both myself and the director felt strongly that the foundation of this series is in the sense of achievement players feel when they take on the game's challenges and through their efforts are able to overcome them.
But we know that people's level of dedication to the series varies and there's nothing we can do to change that, but we can set challenges at levels appropriate for various players that will let them reach that sense of achievement before they are overcome with frustration.
This is why we included difficulty options in the game.
The game has an interesting art style, designed to look like a picture book. In the past when Capcom has rebooted game series it has sometimes opted for polygonal graphics (like Ultimate Ghosts 'n Goblins and Rockman Rockman, both on PSP). Why was the decision made to go with this style, which appears more hand-drawn?
Our goal with this game was to make a creepy but funny 'horror theme park attraction' type of experience, and we felt that the analogue warmth of 2D graphics done in the style of hand-painted pictures would be a very effective way of expressing this.
This was something we determined right at the start of development and I hope players will appreciate the possibilities and breadth of 2D games like this!
The game was developed using the RE Engine, which was also recently used for Capcom Arcade Stadium. Considering that the engine was originally designed to handle the Resident Evil series' 3D environments, is it flexible enough to make developing 2D games easy, or was there some time spent getting used to it?
The RE Engine was developed with customisation in mind. As you've said, the engine is very capable when it comes to high-end 3D games, but at the same time, that high degree of customisability made it the best choice for Resurrection as well. We had no real issues getting used to the engine and developing with it.
For a time you were known as one of the faces of the Resident Evil series. What is your opinion on the newly-released Resident Evil Village, and the series' general switch to a first-person perspective? Does it still feel like Resident Evil to you despite this?
I love Village and think it's a key entry in the Resident Evil series.
Personally, I think that players of Resident Evil games come from many different angles and looking for different things, and the different styles the series has used – from over-the-shoulder to first-person – all provide an RE experience in different ways.
As an RE fan myself, I found Village to be an amazing Resident Evil game. Also, I can't help but feel a connection even as I work on Resurrection because the Ghosts 'N Goblins series is called "Demon World Village" in Japanese! So you see, there's still a Resident Evil connection in there! [laughs]
Although you've obviously been involved with a lot of horror and gothic games in the past while working with Capcom, this was the first time you were properly involved with the Ghosts 'n Goblins series. How important is the series to you, and how has it felt bringing it back to life?
I feel really grateful to all the fans of this series for their support, as that's what has enable me to work on this new title. And I was really happy to see how many people have enjoyed it on Switch and are looking forward to it in the upcoming multiplatform release. As you say, this is my first time on the series, but I have of course played it before, albeit when I was just a child.
It was through this project that I had the chance to meet Tokuro Fujiwara, the creator of the series, and every day I was able to learn from him about what fans want from a Ghouls 'N Ghosts game. This experience has made it a very special title and series to me.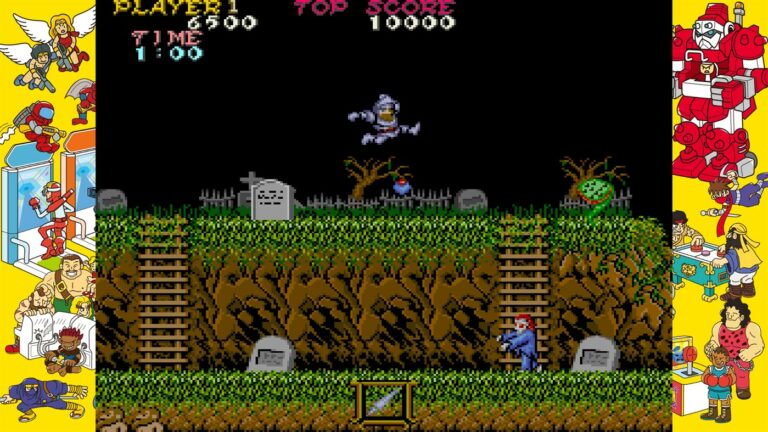 The original Ghosts 'n Goblins can be found in Capcom Arcade Stadium, which was released on Switch earlier this year and came to Xbox One, PS4 and PC today
There's been a lot of discussion about Japanese game development recently, with news like Sony closing down a large part of its Japan Studio. What are your thoughts on the current state of the Japanese games industry, and is there anything that either worries you or gives you hope?
There is a definite change in the air compared to just a few years ago. Things we took for granted as being possible may no longer be, and we no longer have the chance to do things like just chat with friends in person for a long time.
But I think it's a waste to just keep my head down and let the days pass by like that. I want people to be able to switch off from what they see on the news and spend time having fun, so I focus on how to make things they can do that with.
As for my hopes for the future, in terms of upcoming games, I'm really looking forward to Elden Ring and Final Fantasy XVI!
Finally – for a long time, many Ghosts 'n Goblins fans thought Arthur's underwear had hearts on it. Now, with the high-definition visuals of modern games we can see they're actually strawberries.
As someone who wasn't originally involved with the series, when did you discover they were strawberries, and were you as shocked as we were?
I asked the director about this during the project: "Was it hearts in some games and strawberries in others?" His reply was, "It's always been strawberries."
As you suggest, I was as surprised as anyone, and exclaimed "Oh, really?!" in response.