Interview: Capcom explains why Dragon's Dogma 2 has taken so long
Director Hideaki Itsuno and producer Yoshiaki Hirabayashi discuss Capcom's first current-gen exclusive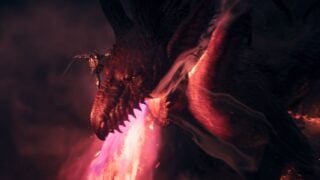 More than a decade since it first released, Dragon's Dogma has grown to become a cult favourite.
Much like Dark Souls, it's a Japanese developer's unique take on the Western fantasy action RPG that hasn't been replicated until now with Dragon's Dogma 2.
Having played the preview build at Tokyo Game Show, our impressions were that it largely and almost uncannily plays just like the original game, but its unique feature of pawns that you can recruit to fight alongside you have been developed to be more talkative and reactive to what's happening in the game.
Game director Hideaki Itsuno tells us, rather to our surprise, that GTA 5 was a source of inspiration, saying, "That feeling of a living world is something that I've definitely tried to achieve in Dragon's Dogma 2."
Read on for our full discussion with Itsuno and Capcom producer Yoshiaki Hirabayashi, who shares why it's taken so long for the sequel to be made and why it's the company's first title of this console generation to be current-gen exclusive.
---
It's been over a decade since Dragon's Dogma first released. What took so long for a sequel and was there a driving factor to getting Dragon's Dogma 2 made?
Yoshiaki Hirabayashi: Dragon's Dogma is a really valuable IP to us. We knew we wanted to make a sequel at an early stage, but there wasn't really one particular thing that just changed from no to a green light. It was more that we needed a lot of things to fall into place.
First and foremost, if Itsuno-san doesn't have time to be the director of the game, it can't really get made. So having an opportunity to have him spend the time he needed on the game and being able to bring together the other resources needed, such as a large team to work on a game with this scope, just took some years for that all to really fit together. And then once it did, we got started.

Having played the preview build, it strikes us how much it feels like the first game. Given how the fantasy action RPG has evolved since then, were there elements from other games you wwre inspired by for this sequel?
Hideaki Itsuno: We mostly just wanted to take things that we couldn't achieve in Dragon's Dogma at the time it came out, whether it be from just lack of time or pushing the limits of the hardware that was around at the time. So the main inspiration was sort of ourselves, and finally being able to achieve what we wanted on this current console generation.
But if I had to pick one other game that came out in the meantime, I would actually say GTA 5. I kind of admired how they were able to create a world in which it really felt like the NPCs were going about their lives independently of the player. All kinds of interesting emergent behaviour could happen whenever you were exploring the city and all kinds of weird accidents felt like it would happen whether you were there or not. That feeling of a living world is something that I've definitely tried to achieve in Dragon's Dogma 2.
The pawns in this game are noticeably more talkative than before. Can you elaborate on how you have expanded on their functions in Dragon's Dogma 2?
Itsuno: One of the things that a lot of players said about the original game was that they often heard the same thing from the pawns. That was a bit of a technical limitation at the time in how much we were able to include for pawn dialogue.
I do like the idea that the pawns are talking to the Arisen and each other quite a lot. For me, it added a sense of being accompanied by a party of adventurers, and that's kind of essential to what makes Dragon's Dogma unique.
So I don't want to just sort of turn down the frequency and then have them shut up all the time because it wouldn't feel the same. What we have tried to do this time is to increase the variance in the different kinds of things that you'll hear them say.
"I kind of admired how [Rockstar was] able to create a world in which it really felt like the NPCs were going about their lives independently of the player. All kinds of interesting emergent behaviour could happen"
Of course, in a game, it's impossible to never hear the same thing twice, but ideally you will much less hear them say the same thing repeatedly. They will also react to more triggers than just what you're doing. They will react to the scenery that they see in the world or each other. They'll talk amongst themselves about treasure chests that you might have missed nearby and that kind of thing.
I think compared to the original game, it should be more fun to listen to the pawns talking constantly, simply because they'll have a lot more different things to say but you'll want to hear.
Listening to the pawns interact, we found ourselves making comparisons to the dynamic and reactive conversations between party members in Baldur's Gate 3. While these two games are very different styles of RPGs, have you had a chance to play that game and was the atmosphere of a D&D experience something you were aiming for with the pawns?
Itsuno: I'm aware of [Baldur's Gate 3] but it's more or less the first time hearing that comparison. I'm not aware of the details of that game or any similarities there might be.
It's just that you're so busy when you're making a game like this you just don't really have time to take these kinds of things in. I haven't even played an hour of Starfield despite downloading it as soon as it came out. There's all kinds of things I need to catch up on once I manage to finish this game, but thanks for the recommendation!
Back to the pawns then, we noticed from different save states in the preview that there are pawns with the same name or vocation but different appearances. Are there set pawns in the full game or is it going to be unique or randomised?
Itsuno: When you're playing the full game, you'll be online and you can see other people's pawns and your friends' pawns. These are designed by other players.
Since this pre-release version isn't connected online, these pawns we created and put in the build to simulate the experience of you being online and finding other players' pawns.
In the full game, it's not 'random', but it will be an intentional mixture of different pawns that you could meet. Some of them will be players you don't know but we're trying to mix it in so that you might for example meet some of your friends' pawns, or pawns you borrowed before will reappear and you'll feel like, 'oh, I know that guy' and then you can add him to your party again and see what else he's learned while he's been away from you.

We also try and make it so that pawns that appear in a given area will sometimes give a hint towards their skills being useful, so you might meet a pawn who's been placed in an area where you'll then encounter an enemy, which they're well equipped to deal with.
So there's definitely some intentionality in the placement of pawns in the world, they aren't just random nor are fixed repeated encounters. There'll be lots of variation when you play the full game and who you're going to meet.
Given there being so many cross-gen titles developed in this current generation, Dragon's Dogma 2 is notably being released on current-gen only consoles. Is there anything specific about the game that makes it only possible for current-gen?
Hirabayashi: When we got started on the project, we already planned right from the beginning that the current generation (PlayStation 5 and Xbox Series X/S) would be the target hardware for consoles.
We knew that by the time we release the game, those recently released consoles would have increased user bases and that would give us the confidence to design the game for that hardware specifically, and that would bring the best possible experience for players on those platforms.
How has it been developing Dragon's Dogma 2 on RE Engine? We've seen how versatile the engine has been for many Capcom titles but this must be the first open world game using this engine on a larger scale project.
Itsuno: Because it's an internal engine we're able to work closely with the RE Engine engineers. That means even when we're approaching a brand new genre like open world that hasn't been done on the engine before, we're able to ask the team to help us by implementing the kind of features that we will need in order to achieve this game content.
So in a way, you could say that the more and more games we develop with it since its original use in Resident Evil 7, the RE Engine has actually developed along with the company. Every game has had more and more things that we've asked the team to include and it's become more versatile.
"When we got started on the project, we already planned right from the beginning that the current generation (PlayStation 5 and Xbox Series X/S) would be the target hardware for consoles."
I think that at this point, it's something that we have worked with that team to make sure it does what it needs to do. Even if the RE Engine wasn't ready for open world when we started, it is now, because we've made it that way.
How seamless is Dragon's Dogma 2 as an open world, and how much freedom do players have in traversing it? We did notice it has pretty visible roads on the game map while it doesn't appear that you can climb environments.
Itsuno: Speaking to the seamlessness of the world, there are no loading screens when you're exploring. Of course if there's a cutscene we might load it in and then load you back to free exploration but in terms of actually going into dungeons or caves and exploring different parts of the world, you'll never see a loading screen.
The roads in the game are somewhat there to give players an idea of where they might need to go. But they are suggestions.
In terms of the game mechanics they don't really mean anything other than the fact that we know people tend to follow roads when they're given them, so that helps us design the game without players getting lost too much. Also the AI of pawns and other characters know where the roads are and will treat them as a guideline of where they might want to go.
But other than that, you're pretty free to make your own way through the world. You can stick to the path if you want to. If you want to go off-piste and find your own way forward you're free to do that as well. You however can't climb up flat rock, but you can clamber up areas that are about your own character's height.
While Dragon's Dogma Online was a different kind of game and only released in Japan, was there anything from that game that the team brought over to Dragon's Dogma 2?
Itsuno: I wasn't personally involved in Dragon's Dogma Online, but that said there are plenty of team members in the company who did work on the game.
I'm not particularly focused on following that game up but I'm also not going to ignore it by any means. So any of the knowhow that the team members developed in the process of working on that game, whether it be gameplay animation or anything that was useful to learn from and implement, I was all up for it, but it wasn't a particular focus.
Related Products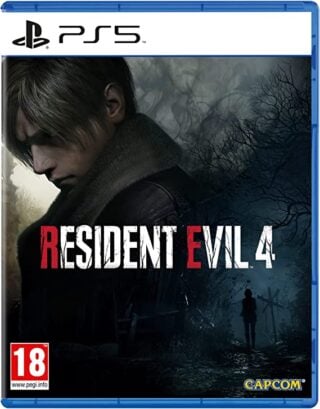 Resident Evil 4 Remake (PS5)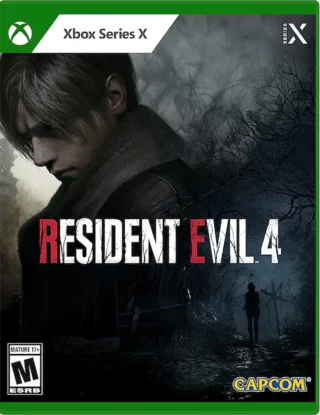 Resident Evil 4 Remake (Xbox Series X|S)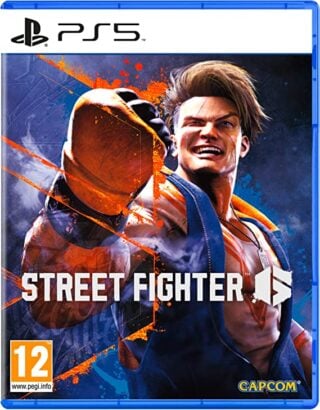 Street Fighter 6 (PS5)
Other Products
Some external links on this page are affiliate links, if you click on our affiliate links and make a purchase we might receive a commission.