Interview: Ubisoft talks Immortals' Banjo-Kazooie and 2000s action game influences
Fenyx Rising's director discusses humour, influences and more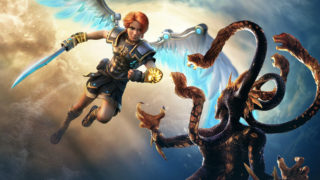 Playing Immortals Fenyx Rising – or as the game's narrator calls it, "the game formerly known as Gods & Monsters" – the first thing that hits like a truck is its blatant Zelda: Breath of the Wild influence.
From its art style, to its mechanics and its open-world structure, Ubisoft Quebec might as well be making a follow-up to Nintendo Switch's seminal launch game. And if it was, it would be doing a pretty fine job: Immortals' Greek mythology-inspired world is stunning and a joy to explore, while combat feels snappy and satisfyingly chaotic.
The other thing that's striking about Immortals is its emphasis on humour. Greek gods Prometheus and Zeus narrate gameplay like wise-cracking, fourth-wall-breaking characters from a Banjo-Kazooie game – and it turns out that's not a coincidence.
"One of the very important influences for us was the action-adventure games from the early 2000s," associate game director Julien Galloudec told VGC.
"So games like Jak and Daxter or Banjo-Kazooie, that were action-adventure games within a small open-world, very dense in challenges that could be combat, that could be platforming and that could be puzzles. We wanted to kind of revisit that formula and bring it to the next level with the tech knowledge and the things that we can do at Ubisoft Québec."
Read on for our full interview with Galloudec, and 30 minutes of exclusive Immortals Fenyx Rising gameplay. The game is set for release on console, PC and Stadia on December 3.
---
Was the change of name from Gods & Monsters really all preference, or was there also a legal reason such as copyright issues? 
So no, the change of name was entirely because of the vision of the game. When you start a game it's always an adventure and it's a very iterative process. So you start with a vision that evolves as you craft it with the team and we get feedback and ideas. 
And so when we got the extra development time last year, we decided to push that process even further and to challenge our vision to make sure that we would deliver the true vision we had for our mythological adventure.  
So after that, the game changed a lot, to the point where we felt we needed a new name to be better aligned with that updated vision, so that's where we decided to change to Immortals Fenyx Rising, a name that combines the notion of the timeless aspect of the Greek mythology with the immortals. And also I like the new era, Fenyx, and adjoining that epic adventure. 
So there was no technical reason for the change? 
No, as I was saying, at some point we realised that our vision had evolved so much that we kind of needed something that that was a better reflection of what the game was today. 
We were pleasantly surprised by the amount of humour in the game. Was that a conscious effort to differentiate it from Ubisoft's more serious open-world games? 
Yes, that was our intention at the very beginning: to do something that was very different from what we did before, while still exploring the ancient Greek and especially the Greek mythology that we just did in Odyssey. We wanted to explore that mythology with a unique tone, something lighthearted and with a lot of humour, while exploring the dark and sometimes disturbing stories of the Greek mythology. 
That was one of the first intentions we had with the game, and that's why we chose to have Prometheus and Zeus as narrators, with colourful personalities that can bring a lot of humour in the way they tell the story, and in the way in which they command the action of the players. 
We wanted the duo of narrators to interact a lot together and Prometheus and Zeus in particular have a lot of history. Prometheus is Zeus's cousin and a long time ago he brought fire to mortals. Zeus was really pissed about that, so to punish him he condemned Prometheus to be chained to a rock for eternity. And on top of that, he made sure that every day there was a lovely eagle that came to that rock and ate his liver. So they have a lot of family history! 
We needed two people who could have this interaction and back-and-forth, with Prometheus telling the story and Zeus trying to make jokes and break the narration. We spent a lot of time to build those two characters and the relationships that you're going to explore as you progress through the story of Fenyx in the game. 
You performed the same role on Assassin's Creed Odyssey. How did your experience from that project affect how you wanted to approach Immortals? 
Yeah, so we learned a lot on Odyssey as developers and as a team, and also we learned a lot about the Greek world and the Greek mythology. One of our intentions was to first continue to explore that world and embrace the Greek mythology and all those great tales about heroes, gods and mythical creatures.  
We really wanted to take that raw material of the magical aspect of the ancient Greek world and do a game that can embrace all those stories. And we also wanted to do something different from what we did before, while using all the experience we had as a team to work better together and to hopefully do something even better, and in a more efficient way, as a team and as developers. 
"One of the very important influences for us was the action-adventure games from the early 2000s. So games like Jak and Daxter or Banjo-Kazooie, that were action-adventure games within a small open world."
The game is clearly hugely influenced by Breath of the Wild. What do you think the secret was to that game's formula that fans loved so much? 
It's always great to be compared to great games, but I've actually been influenced by a lot of different experiences, and one of the very important influences for us was the action-adventure games from the early 2000s.  
So games like Jak and Daxter or Banjo-Kazooie, that were action-adventure games within a small open-world, very dense in challenges that could be combat, that could be platforming and that could be puzzles. We wanted to kind of revisit that formula and bring it to the next level with the tech knowledge and the things that we can do at Ubisoft Québec. 
So that was part of our intention, to explore that aspect in terms of game experience, while using the Greek mythology as a setting for the game. We wanted to have that mix of combat, travel, exploration and puzzle all mixed together in a flow that that kind of makes sense and that you can have an agenda within.  
So you can choose how many puzzles, how much platforming, which exploration and how much combat you want to do, but have a unifying experience within those three pillars. That was really the focus in terms of game experience, to try to have the best balance within that mix of intensity, with combat, exploration and traversal. 
Considering your clear Breath of the Wild influence, have you also gone for a truly open-world structure, or is there a linear order in which players progress? 
It was part of many influences as I was saying… that open-world action-adventure genre. We have been influenced by many different types of games.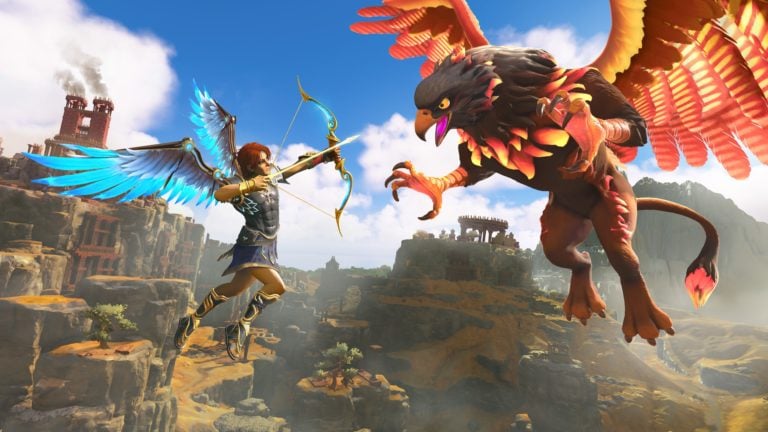 So we built the world as a kind of theme park of Greek mythology, so each region is strongly themed around a god and his mythology, and everything within that region is built to support the stories and myths of that God. 
When you reach the mainland, you can start exploring all those regions the way you want, and you can start the quests with each of the gods. There is no one path toward the end and you can build your own agenda within that world and start to help the Gods that you want, because of the God himself or because of the challenges, or because of the stories within that region. 
Coming back to Breath of The Wild, which areas did you identity that Immortals could explore to differentiate itself or improve? 
I think what makes Immortals Fenyx Rising quite unique is the setting, so exploring the Greek mythology, and also the tone we are we are using to do that, so having something light-hearted and a lot of humour within the way we explore the Greek mythology. 
And also that balance between exploration, puzzles and especially the combat is fast-paced, acrobatic, fantastical, and you're going to fight a lot of different creatures, sometimes pretty huge like a Cyclops and Minotaurs. I think all of that mixed together brings something pretty unique to Immortals Fenyx Rising. 
It was very important when we were making decisions in terms of design that the journey was as fun and challenging as the destination, and that model drove a lot of decisions in the way we built the game both in terms of gameplay experience, the world and narration. 
Not many games manage to nail humour. What was your experience with comedy in this game? 
That would be a perfect question for Jeffrey our narrative director. But what I can say is that we try to apply that tone not just within the dialogue of the story, but also within the moment-to-moment experience.  
So the way you're going to build something in the world, or the way you're going to do a small scene about upgrading your character to make it epic, but also have that kind of humour and references to some pop culture. So we tried to apply that tone in all the aspects of the game so it's consistent for the player and also true to the experience of the Greek mythology. 
Running a big open-world game on Switch isn't easy. How have you ensured this version doesn't hold back the others in terms of the scope and scale of your offering? 
I think that's actually one of the great breakthrough achievements of the team, especially the technical engine team, that we built the game we wanted and then we managed to put that game together for all the platforms we wanted to support.  
And it's actually quite an achievement that they managed to have that game simultaneously ship on Switch with all the content that we wanted, so I will make sure to congratulate them again because indeed I think it's something that is quite remarkable.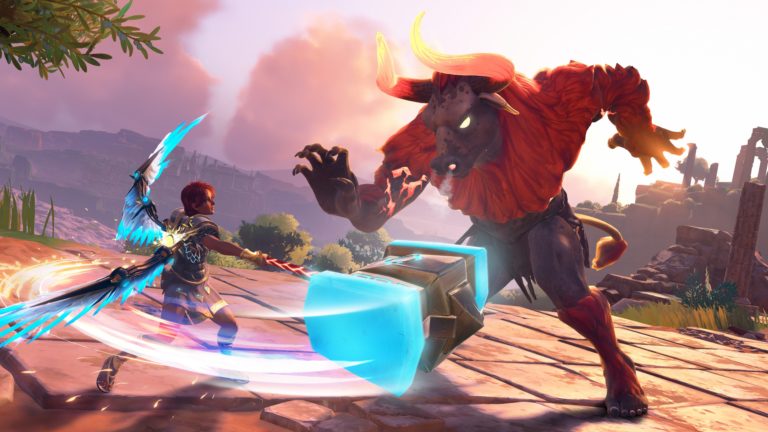 Single-player open-world games seem to be getting bigger and bigger, which must be hurting production costs and resources as visual fidelity increases. Are expectations of 40+ hours games spiralling out of control? How does Immortals approach story length? 
I think a lot of that is linked to the intention you first have when you build the game. So for example, for us, yeah, what was important was how we could build that mythological experience that explored Greek mythology with something that is dense and fun to play. Then it's really what decided everything after that. 
We were talking earlier about our experience with Odyssey, and that helped us be able to work better as a team, work better with our tools and with each other and to make sure everyone could contribute the best way to bring the best out of the game. 
That was for us a big help to develop the game, because we are much more efficient as a team now, so we're able to build faster and to iterate faster. I think at the end of the day, what is best is to have enough types of games and experiences on the market for every player to find the game and the experience they want to enjoy, and I think we're in the point with the industry where we have that variety on the market and I think it's for the best. 
Related Products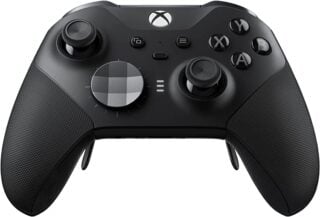 Xbox Elite Series 2 Wireless Controller
Other Products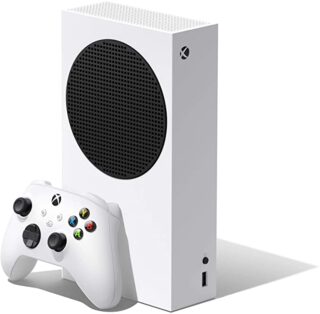 Xbox Series S
Some external links on this page are affiliate links, if you click on our affiliate links and make a purchase we might receive a commission.