Disintegration interview: 'It's creepy how similar we are to Halo's origins'
Halo co-creator Marcus Lehto discusses his new project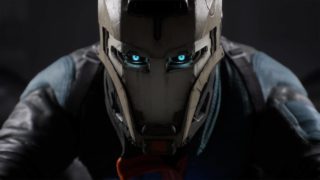 Disintegration is the latest game from Halo co-creator Marcus Lehto, an RTS-meets-FPS that feels like a return to the early origins of Bungie's franchise.
The game, which is being worked on by a team of 30 people at V1 Interactive, centres on piloting hovering, weaponised vehicles called gravcycles (there are multiple class types), while simultaneously commanding up to four AI-controlled ground soldiers.
Lehto told VGC it's "creepy" how similar Disintegration is to the early origins of Halo, which famously started life as a Mac real-time strategy game.
"Believe me, it's really creepy how similar some of the trajectories and some of the origins for those games were when it came to Halo being a real time tactics game initially, to when we started this game," he said. "It's kind of a spiritual successor to some degree."
VGC sat down with Lehto to discuss the game's development and his relationship with former employer Bungie.
---
How does it feel now that you've announced Disintegration?
It's great. I helped build Bungie from a very a small studio to the very large studio it is today, but understood that along the way the things we might have done better and how we'd have done it differently if we were more experienced and understood things a bit better.
In around 2012 I decided to leave and began thinking about launching my own studio. I knew basically what I was in for but there are all kinds of new challenges, especially in this day and age, with trying to build a studio where you want to construct a high quality game.
Most publishers at that time, when we were looking around, didn't want anything to do with the budget that would fulfil that need to do that kind of thing. So we took our time out of my own wallet and looked at how we could construct a prototype with a very small team to build something we really believed in. That's when we met the folks at Private Division.
How did you feel when you saw the original Bungie being knocked down? 
That just happened a week or two ago. It was a great location. That was one of my favourite offices. It used to be an old grocery store. They were built like aircraft hangers at that time. I loved that building. It was really sad for me to see what looks like still a modern structure which could accommodate any modern studio get torn down just like that for some high rise apartments.
That was where we grew the team to its largest and we created and shipped Halo Reach there. There are so many great memories of the struggles of creating the team and the interactions we were having with one another during meetings with us and our publisher Microsoft at the time. I have a lot of good memories there.
What can you tell us about the lead creatives on Disintegration?
When I started the game, it was just me and two students from a local school. I helped evaluate student projects every now and again to just guide the students and help them out with feedback, but it also came with this great side effect of looking at some really key talent there which we ended up hiring full time. When we did – and we got a publishing deal with Private Division – we started growing the team.
That's when I started reaching out to my old colleagues from Bungie who I worked with for many years and hired 10 or 15 years ago. It was great to be able to hire them back as colleagues for V1 Interactive. They come from all walks of life, both artists and designers and they are great crew of individuals.
But it's also coupled with my business partner Mike who comes from the games industry as well. He's been here for almost two decades himself. He was the VP of Zipper Interactive, so he came along with all kinds of great contacts. It was a really great grouping of individuals.
Once we started bringing on some of the key talent from Bungie, then others would start to magnetise towards that and it became a really great family. Of course, I got a few calls from the Bungie leadership who weren't too happy about this dream studio, but they understood that we're all still good friends and get along well.
"Of course, I got a few calls from the Bungie leadership who weren't too happy about this dream studio, but they understood that we're all still good friends and get along well."
So you still have a good relationship with Bungie?
I do. I still go backpack hiking with the president and CFO of Bungie.
Disintegration was described as "shot through with Bungie DNA" in your reveal article. What is Bungie DNA?
Well, from that perspective there's two parts to it. One is the look and feel, because I'm the creative director. The other part is that gameplay style of always allowing the player to have some agency to do something cool in combat and to keep that cycle of combat constantly rotating so players always have something interesting to do and making sure there's never that real cellar wall in combat. That's true in both the story campaign as well as multiplayer.
The story is interesting. To what extent to do you hold a lens up to real world issues with this narrative?
It's actually based on the allegories of our reliance and our desire to always rely on technology and the dangers that come from that, in addition to the conditions around the world and what could happen if some of those are left unchecked. It's really a warning and a potential outcome taken to its extreme of what could happen in some possible future of ours and really then, to take those ideas and paint them creatively to how we could actually meld them and mold them in a way that works for the kind of game we want to make.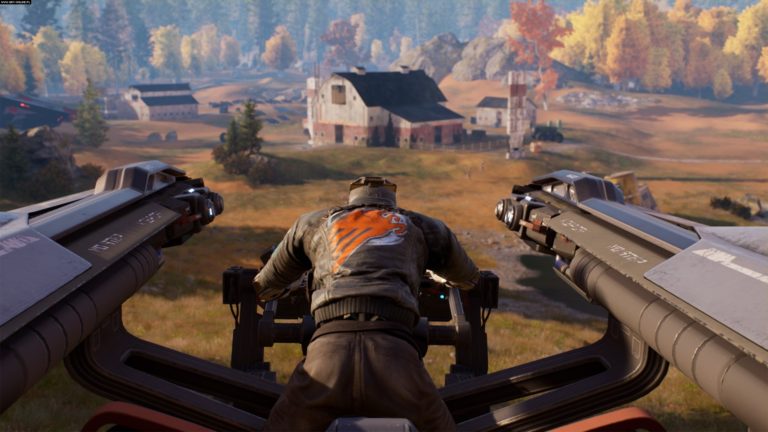 Have you consciously tried to change your own style to differentiate from your past work?
We play around with the character design quite a bit to the point where we feel like if you're to look at it through the lens of what this game is, it is unique and once you delve a little deeper you'll see the characters, the world, both factions you play are very different from anything from Halo or Destiny.
There are likenesses throughout with regards to things that might feel like Destiny or Halo, but those games feel like a lot like Aliens or other franchises just because there are so many things that are very similar in the game worlds. But our goal is to – and not only from an aesthetics standpoint – focus on making sure these characters look cool, they're fun to play and engage with.
Part of my aesthetic really is making sure things are tactile and players can actually connect to them in a way that's meaningful. But when it comes to the gameplay aesthetic, that was a huge part of it. It's very different to Halo or Destiny where we're focusing on this simulation of combat in a way that you can't with any other first person shooter.
That was one of the really cool things in this game that we really latched onto early on that… even with flying the gravcycle from an aerial perspective looking down instead and commanding them on the ground feels very unique.
You've almost come full circle, with Halo starting as an RTS. 
Believe me, it's really creepy how similar some of the trajectories and some of the origins for those games were when it came to Halo being a real time tactics game initially, to when we started this game. It's kind of a spiritual successor to some degree.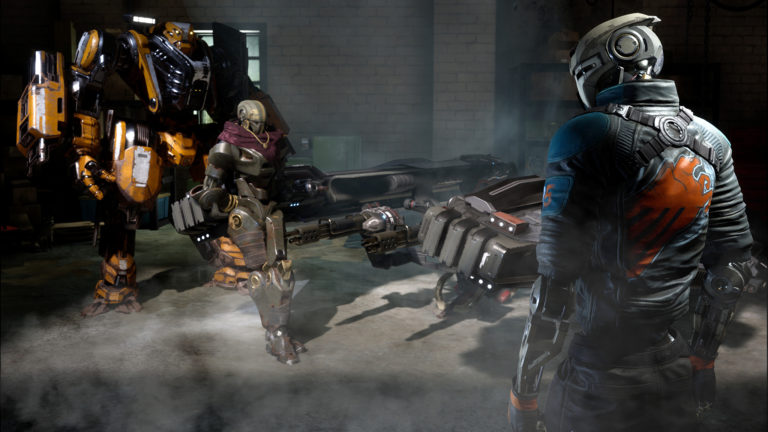 So far you've only shown multiplayer. What can you tell us about the campaign?
The campaign is a full single-player story campaign. We take the player on a pretty intense rollercoaster right from the start, so you'll have some nice highs and some real lows when you can really take in the environment. It's a little slower paced than multiplayer.
So in between combat you have the opportunity to explore the environment and look for things that… for instance, you can look for salvage. This is like a currency in campaign that you can use to upgrade your units. They have skill trees that you can upgrade and allow them do better in combat for the upcoming missions.
But also, the campaign takes you across a variety of different unique environments so we really want the player to get a sense of the state of the world and allow it itself to tell part of the story.
The game looks impressive for a new studio starting out. How do you make sure you don't overreach with the game's scope, considering your resources?
When we initially started the game, we really started small comparatively, very small, thinking that maybe we'd have a 10-to-15-person team at most. Initially we thought we were on target but eventually the excitement for what we were making kept growing
It's my job, of course, to make sure that there's a container around that and that we aren't going crazy out of control. But also making sure that we can tell the story which we really love to tell and making sure we could bring to light a lot of the gameplay features that really make this game unique and worthwhile playing.
It was important for us communicate that part of it to our publisher and say: 'Hey, I think we need to bring on more people to build the game that we're making'. That's why we're at that 30-person mark right now and can talk about when we're actually going to ship the game so we can actually make the game we want to make.
Keeping that scope in check must be not just about resources but it's also the reason you set up the studio?
It is and that's one of the benefits of working with the team where we have seasoned developers like myself who have been around the block several times and understand what it means to cut a feature early enough that you don't waste critical time building a feature that will never see the light of day. That's part of the benefit we have as a studio where we have these seasoned developers who can see those pitfalls and understand where we need to cut corners or really march forward and get these things done.
Related Products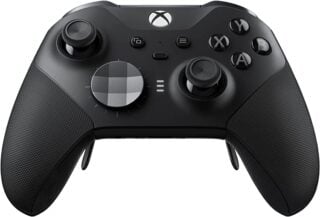 Xbox Elite Series 2 Wireless Controller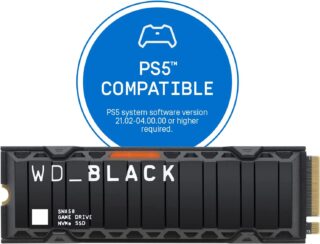 WD_BLACK 500GB M.2 SSD with Heatsink
Other Products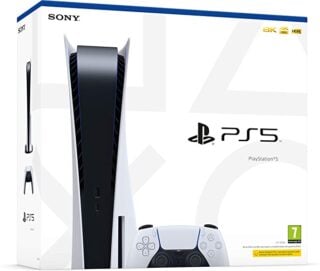 PlayStation 5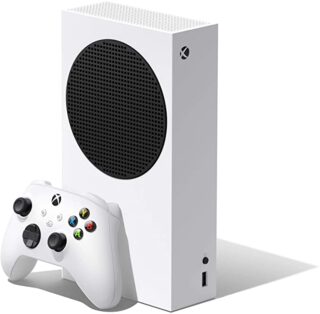 Xbox Series S
Some external links on this page are affiliate links, if you click on our affiliate links and make a purchase we might receive a commission.