How EA is 'giving something back' with its Originals label
With millions in sales and a Game of the Year winner under its belt, EA's partnership programme already feels like a success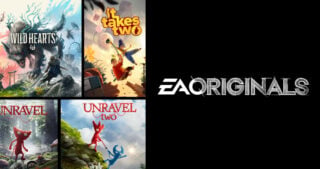 Many may still be unaware that EA's biggest critical hit of the past four years, It Takes Two, didn't come from its traditional publishing arm or even one of its own developers.
Hazelight's 10 million-selling Game of the Year winner is the result of EA Originals, an initiative that's been called the publisher's secret weapon. The label was established in 2016 with the aim of taking smaller indie projects, such as Unravel and Fe, and developing their creators into the next video game hit-makers.
And although its focus has shifted to bigger games, like this week's Koei Tecmo collaboration Wild Hearts, the journey behind Josef Fares' Swedish studio – which partnered with EA for its debut game A Way Out, after Fares' Brothers: A Tale of Two Sons found critical acclaim at developer Seabreeze – suggests EA's plan is starting to pay off.
"It Takes Two has been very successful, we're incredibly proud of that, and I know that Josef and his team are as well," Jeff Gamon, general manager of EA Partners, tells VGC.
"Certainly in the early stages, the amount of support that we gave Hazelight was huge, in terms of providing facilities for them, when Josef was a burgeoning startup. As a result of that partnership, he was extremely successful and he was able grow, go on to the next greater and more ambitious project, which was It Takes Two, which I think speaks for itself."
He adds: "This is the shining example of what we set out to do with the Originals programme, which was to support small, passionate, independent developers and help them kind of grow into more successful studios and give them access to a global stage for their for their great, interesting and exciting products."
In 2016, EA Originals' mission statement was to help promote and grow indies, to the extent where it pledged not to profit from them at all, beyond recouping its own costs (Gamon tells us this is now on a case-by-case basis, as the size of its partnerships grow), and full creative control was given to developers.
"This is the shining example of what we set out to do with the Originals programme, which was to support small, passionate, independent developers and help them grow"
The idea was that EA could share its expertise to help plug gaps in its own portfolio, while at the same time exposing its own internal teams to new ideas – and attract new players to the likes of FIFA and Apex Legends in the process.
While big publishers partnering with indies isn't new – Take-Two has its Private Division label, while others like Square Enix and Epic Games have also partnered with small studios – EA insists it's not offering 'just a publishing deal' to its Originals developers.
Partners are offered the same access to EA resources (technology, support, marketing etc) as its internal studios, while EA says it provides practical guidance to help their companies grow as part of the process.
"Back in 2016 we published Unravel. By EA standards that was a smaller game, but it punched above its weight in terms of the impact it had on consumers, it was critically well received, but it also had a huge impact on us as well," Gamon explains. "Hence, that was the genesis of the EA Originals idea.

"It's kind of incumbent on EA as a market leader to give something back, to support, nurture and grow these smaller studios and give them a global stage to play on and realise their vision and passion. They're great to work on, they do an awful lot of good for EA and the industry as well, and we're very proud to see those studios go from strength to strength – sometimes with us, and sometimes without us as well."
He adds: "I think it's healthy for EA to be supporting all these companies and developing that great relationship and partnership, because the relationship goes beyond my group – these games touch on the entirety of EA regardless of their size. They're as fresh and exciting for the people inside EA to work on as they are for the people developing them."
Gamon says that what studios request from EA varies, from things like QA and localisation services, to more unique support like creative expertise and insight learnt from creating its own huge franchises internally.
As for what interests EA in a partner, the Originals boss says it's certainly looking to complement its existing portfolio of franchises. Beyond that, "we look for passion, talent… we're looking for games that are challenging to the people making them but also moving perceptions on, growing our industry.
"Also, we're looking for people who want to form a partnership with us that do realise the benefits of all the resources that EA Partners can bring to bear. We're very proud of the fact that the relationship with EA Partners isn't just a publishing deal. We provide pretty much every kind of facility and resource that an internal EA studio might have while developing and refining their game."
In Its first seven years, EA Originals has spawned several critically well-received art-house indie games, including A Way Out, Unravel and its sequel, Sea of Solitude, and Lost in Random. It's difficult not to look at its track record so far and not feel like the company is doing a lot of good (in somewhat of a contradiction to its historical reputation as a corporate bad guy) but it's not been all smooth sailing.

Velan Studios' online dodgeball game Knockout City was announced and launched last year to favourable reviews. However, months later, its developer decided it needed to transition to a free-to-play model.
For its part, EA Partners decided to cancel its contract in order to allow Velan to take Knockout City in its favoured new direction. Sadly, after our interview with the label, it was confirmed Knockout City will shut down in June. Speaking before the news was announced, Gamon claimed he had no regrets about the collaboration.
"Our relationship with Velan remains excellent," he said. "We consider that game to be a success, certainly we brought 10 million players into that game very quickly and early on.
"In terms of lessons, I think there's a lot to be proud of and it isn't always necessarily how commercially successful a game is. That game really was a superb game, very high quality, and I'm particularly proud of the fact that EA stood by our partners as they transitioned that game from a premium title into free to play and we went on that journey every step of the way with them."
"We're very proud of the fact that the relationship with EA Partners isn't just a publishing deal. We provide pretty much every kind of facility and resource that an internal EA studio might have"
Today, EA Originals' line-up looks quite different from the niche slate of indies of its early years. During the most recent The Game Awards, it announced Immortals of Aveum, a fantastical shooter from a new studio formed by Call of Duty veteran Bret Robbins.
And its latest release, the action RPG Wild Hearts from the large Japanese publisher Koei Tecmo, is another triple-A-scale game which conceivably could've been released without EA's support at all. So why is Originals now seeing interest from established, publicly-traded game companies?
"That was a conversation which started from the same founding principles [as our earlier partnerships]," Gamon explains. "They wanted to do something, they wanted to take their innovative ideas and partner with someone who could actually bring them to an even bigger audience.

"They've been successful in their own right as a publisher. A partnership with EA enabled us to work with them to help develop those ideas into something that could be a breakout success across a global stage. But its founding principles, it remains a very interesting and exciting new game."
Looking forwards, Gamon says EA Partners will continue to support smaller studios alongside the more triple-A scale titles it's talked up in recent months. It has more unannounced games in the pipeline, he says, and continues to receive pitches "all the time" – including some that might crossover or have synergy with EA's own existing IP (that's "an interesting avenue that could be explored", he says).
And if EA Originals can produce a few more Game of the Year winners like Hazelight's celebrated co-op title, it will be difficult to disagree that it hasn't achieved its goal of benefiting both itself and the wider games industry.
"I think we are unique," concludes Gamon. "I hope that other publishers are looking at us and saying, 'well what can we learn from the EA Originals programme?'"
Related Products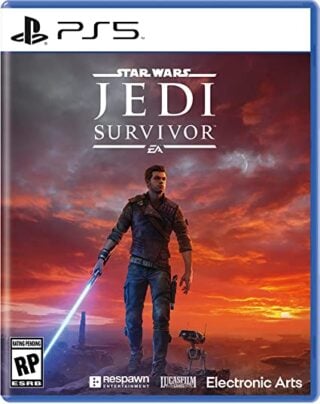 Star Wars Jedi: Survivor (PS5)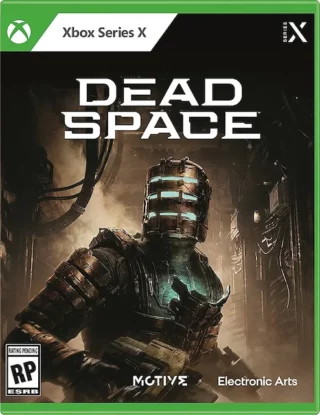 Dead Space (Xbox Series X|S)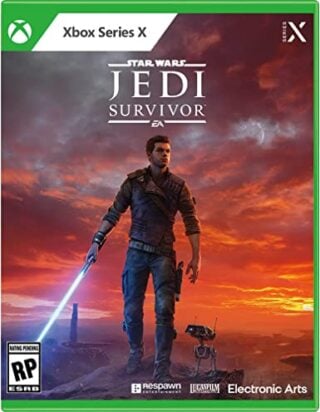 Star Wars Jedi: Survivor (Xbox Series X/S)
Some external links on this page are affiliate links, if you click on our affiliate links and make a purchase we might receive a commission.