Hands-on: FIFA 23's main new feature reminds us of eFootball
EA is looking to end the FIFA series with a bang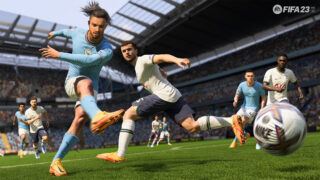 FIFA 23 – the last game in the series to feature the FIFA branding – has introduced a new technique that may just revolutionise the way the game is played.
We're no conspiracy theorists, so we'll just say it appears to be a fun coincidence that EA and Konami have stumbled upon the same idea at the same time, because the new addition in question was added to eFootball earlier this year as part of its redemption journey and was similarly transformative.
We're talking about the new ability to pull off power shots. These were known as 'Stunning Shots' in eFootball and are handled in a practically identical manner in FIFA 23, and having gone hands-on with an early alpha version of FIFA 23 we can say that's no bad thing.
The idea is that by performing a certain command – in FIFA's case, it's holding L1 and R1 while shooting – the player will perform a special shot that has significantly more force behind it than a standard one.
More FIFA 23:
FIFA 23 Bronze Pack Method | FIFA 23: Where are my FIFA Points? |FIFA 23 Ones to Watch release date| FIFA 23 The Griddy | FIFA 23 how to get Ted Lasso | FIFA 23 McGeady Spin | FIFA 23 Lengthy players | FIFA 23 FGS Swaps
---
While these shots in no way guarantee a goal, pulling one off at the right time can drastically increase the chance that it'll blast past the keeper, giving them no chance of saving it.
The trade-off with this is that you need to find enough space to pull off one of these shots, because the player's animation when preparing to hit the kick is (deliberately) extremely slow, giving opponents a chance to get in the way and block it. It's a risk/reward system that works well in eFootball, and just as well here too.
This isn't the only new addition to how FIFA 23 plays on the pitch (even though it feels like it's the most important). EA has added a number of other improvements designed to make sure the final FIFA will be the most engaging to date.
"EA has added a number of other improvements designed to make sure the final FIFA will be the most engaging to date."
The HyperMotion tech introduced in last year's game has been further improved and rebranded as HyperMotion2, with the game pulling from a larger pool of animations and using machine learning to take their frames and create new animations on the fly.
This leads to a wider range of movements, such as a revamped dribbling system where players' feet slide less on the floor, and improved trapping and touching – chesting down a high ball and hitting it on the volley in one move looks so much better now.
Player acceleration is another improvement. Whereas in previous FIFA games players were defined by their top speed and acceleration, this time these properties are more nuanced, with different players accelerating in different ways.
Some players are defined in the game as 'explosive', and have a fast starting sprint before slowing down a bit. Others are defined as 'lengthy' and may start off slow but can eventually build up a faster top speed.
The trick, then, will be determining which players are best suited for short bursts of speed to get past defenders, and which are best placed to be making long runs and receiving the ball as they reach their top speed.
Other improvements are mainly visual ones, but are welcome nonetheless. The pitch looks much more realistic now, especially up close during replays, and players can now leave slide marks that stay in place for the duration of the game.
In a completely unnecessary addition (but one we admittedly really like), when a strong shot hits off a player's foot or a goalie's hand, you can now see ankles recoil or individual fingers move in response to the impact.
The net has also been given an upgrade. Not only do players now realistically behave when they're about to run into it, throwing their hands up and getting tangled up in it, the net itself is now fully polygonal and behaves in a far more believable manner when the ball hits it.
Speaking of the ball hitting the net, the only new addition we really don't like is the way some game sounds now play through the DualSense controller when playing on PS5.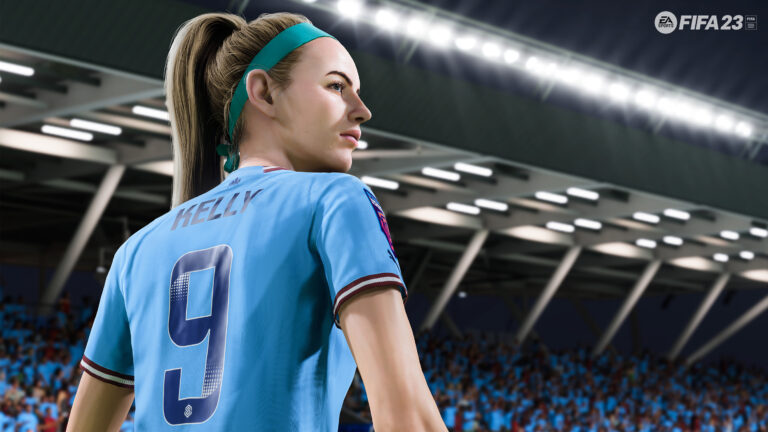 Referee whistles are fine, but every time you score a goal the controller makes a loud noise that's supposed to sound like the ball hitting the net but sounds more like a giant crate being dropped off a block of flats and shattering when it hits the ground. We'd imagine there has to be an option to turn it off because it's far too silly to be taken seriously.
Daft noises aside, though, so far the main gameplay changes made in FIFA 23 have left us hopeful that the game will be a fitting send-off for the FIFA brand.
In typical FIFA fashion, these new additions don't quite appear that they'll transform the game to the extent that EA will doubtless tell you it does in its marketing, but they're improvements nonetheless and should make for further steps forward in the publisher's endless quest for a completely life-like football simulation.
The introduction of women's club football and the promise of both the men's and women's World Cup tournaments arriving later as free DLC shows that EA is looking to go out with a bang this year, but one can't help wondering what it may be holding back to make sure EA Sports FC 24, the first game without the FIFA name, kicks things off with a huge impact.
Related Products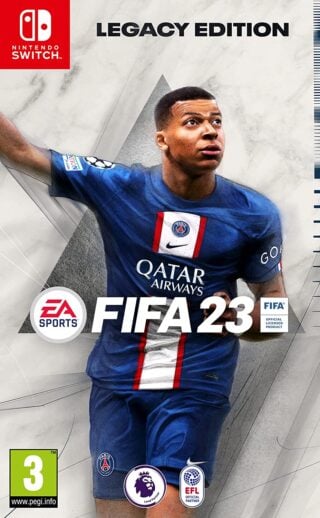 FIFA 23 - Legacy Edition (Switch)

£38.26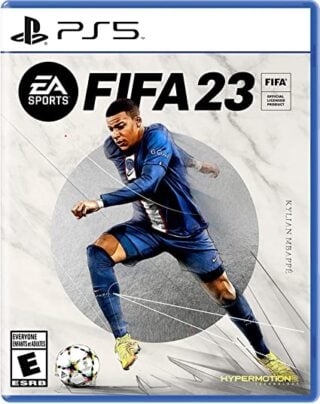 FIFA 23 - Standard Edition (PS5)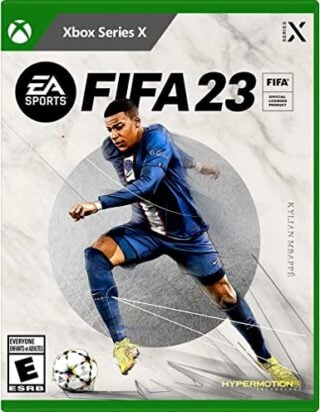 FIFA 23 - Standard Edition (Xbox Series X|S)
Other Products
Some external links on this page are affiliate links, if you click on our affiliate links and make a purchase we might receive a commission.