Gotham Knights isn't trying to be an Arkham game, and that's its greatest strength
Hands-on: Can the Bat-kids live up to The Dark Knight's legacy?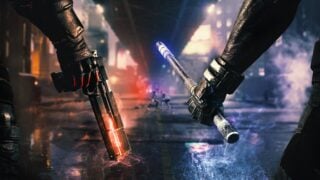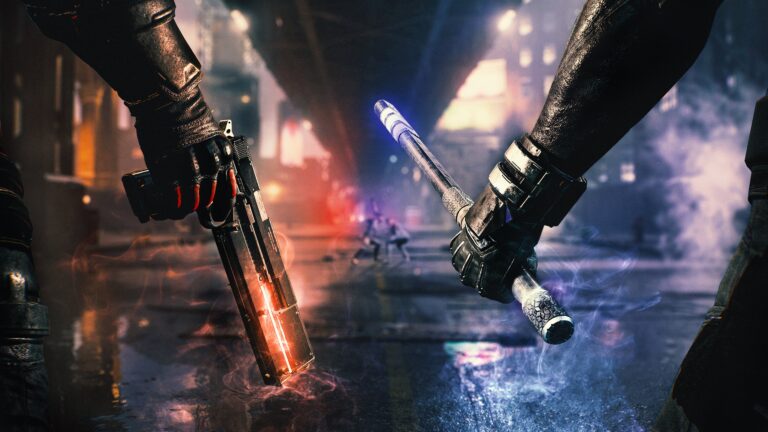 Batman is dead. What now?  That's the question at the heart of Gotham Knights, the newest game from WB Montreal. With "The World's Greatest Detective," gone, his proteges have united to look after Gotham in his absence. 
This isn't an Arkham game. It's worth getting that out of the way first. While that series was incredible and paved the way for some parts of this game, Gotham Knights seek to prove itself, much in the same way that Batgirl, Robin, Nightwing and Red Hood seek to prove themselves, and emerge from the shadow of Batman. 
Gotham itself is an absolute stunner. From high on the roofs of buildings, you're greeted with what appears to be the product of the world's largest smoke machine. The whole city is densely packed with fog, with bright neon signs emerging from the darkness, meaning that as you glide down to the street level, what should be a grim, dark city is full of light and life.
It's a wonderful look, extremely evocative of the comics, and from what we got to explore, our favourite adaptation of the mean streets of Gotham we've ever seen in a game. 

The whole game looks great, with the exception that the Batcycle didn't feel particularity fast when we were belting down Gotham's highways, but that feels like something fixable. The character models are distinct, with a realistic, yet clearly modern comics-inspired design. 
Since there's a fair amount of gameplay that focuses on actual detective work, such as solving puzzles based on in-world clues and examining small things on desks, a lot of care has been taken to make sure all of these details look crisp. It's almost adventure-game-like in these segments, which is a nice respite before punching someone's skull to a fine dust a few minutes later. 
The missions we got to play largely centred around an escape from Black Gate Prison, where Harley Quinn, who has information that we need, is holed up in her luxury cell. Shockingly, things aren't what they seem, and before long, a prison riot breaks out, which we, (Batgirl in this case) have to sort out, largely with our fists. 
Before we talk about the combat, it's worth pointing out that this preview was done remotely, and thus there is some room for some of the discomfort we felt with the combat being down to the inherent delay of playing the game streaming. This isn't Arkham combat.
You're not smashing X repeatedly, waiting for a reversal, then completing the sequence with a finisher. That kind of melodic, zen-like combat has been replaced with a combat system that gives you a far wider moveset, but doesn't achieve that flow state that the Arkham games perfected. 
Instead of the counter, we were largely dodging enemy attacks, which built up a meter that then let us use our bundle of gadgets. These gadgets and special moves have been implemented in a far more streamlined fashion than their Arkham counterparts, which is a nice change, especially with the variety of equipment across all characters. 
Speaking of equipment, Gotham Knights also features a gear system, with each character able to swap out costume parts for stat boots, or even damage augmentations, such as infusing your punches with electrical charges. This is a cool change, and the ability to swap between the four on any mission essentially gives you a few loadouts to test out. 
However, progression across the four isn't universal, which we learned when we attempted to glide down from the top of a skyscraper, only to realise we hadn't unlocked that ability with Robin yet, only Batgirl. Queue Robin plummeting to earth faster than The Flying Graysons.
There's no avoiding it, this game is going to be compared to the single greatest superhero video game quadrilogy of all time, and while it's hard to escape that, we're impressed by how much Gotham Knights has been able to find its own footing, from what we've played. 

Gotham is absolutely breathtaking and ripe for exploring. The characters are distinct and all play off each other well. From what we've seen of the story, including some brilliant teases at just who might be behind the story at large, we're excited to get back to it.
There is something about the combat that leaves us wanting, however. This may be where the comparison feels the harshest, as although this game isn't trying to do the Arkham combat, in the few hours we played, we weren't quite able to dislodge the notion of pressing "Y" when an enemy attacks us in order to counter them. 
Gotham Knights impressed us in our limited time with it, and made us desperate to prowl the rooftops of Gotham once again. It's not Arkham, but it's really not trying to be, which is the game's greatest strength, but that doesn't change the fact that in the eyes of many, the game has an almost untouchable gaming legacy to follow.
Related Products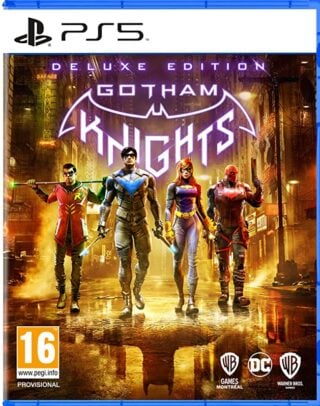 Gotham Knights - Deluxe Edition (PS5)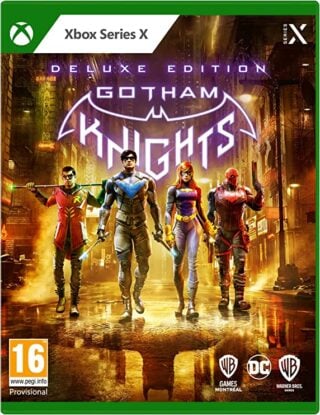 Gotham Knights - Deluxe Edition (Xbox Series X|S)
Other Products
Some external links on this page are affiliate links, if you click on our affiliate links and make a purchase we might receive a commission.