Every future Assassin's Creed game, explained by series boss Marc-Alexis Cote
More detail on 2023 title Mirage plus codenamed games Red, Hexe, Invictus, Jade and a mysterious Netflix game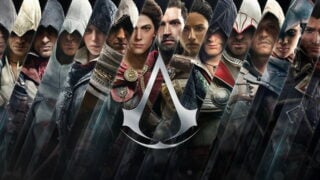 Ubisoft Forward brought us official news of 2023's Assassin's Creed game Mirage and future codenamed titles Red, Hexe, Invictus and Jade.
It's a lot to take in, so we asked Mr Assassin's Creed, Marc-Alexis Cote, to walk us through each one in as much detail as he was allowed to.
---
As was widely leaked beforehand, the 2023 game is set in the middle east – ninth century Baghdad, to be precise.
Mirage is also the end of what Ubisoft is now calling its 'Period 2' AC games, Origins, Odyssey and Valhalla. And so it is designed to round out this stretch of titles by paying tribute to the original game.
"It's our commemoration of everything that we've done in the franchise, so it will be less of an RPG and more of an action-adventure game like our period one games," Cote tells VGC. "It is built using our Valhalla technology but, we're proposing a more intimate, more focused experience for players to to again go back to our roots, go back to the Middle East…more stealth, more parkour, more close-quarters combat."
It is being made by Ubisoft Bordeaux, a studio that's "relatively new to the Assassin's Creed ecosystem," says Cote. "They started working on AC with [Valhalla DLC] Wrath of the Druids and collaborating with us a little bit beforehand. It's a very young studio and a studio that has an energy and desire to leave its mark that reminds me a lot of my own studio in Quebec City. It's a studio that really wants to impress the world."
Cote says the growing Bordeaux operation has pulled in team members from across Ubisoft's global studio network to work in southwest France. Bordeaux is the heart of France's famous wine industry, so that helped tempt talent over to the region, says Cote with a grin.
---
Assassin's Creed Codename Red: the big leap forward
This is the next really big, Valhalla-like flagship title, set in Feudal Japan. It is being made by Odyssey developer Ubisoft Quebec and has the same creative director, Jonathan Dumont.
It begins what Ubisoft is calling period three in the Assassin's Creed series, meaning this is unlikely to be a 2024 game. It'll be 2025 at the very earliest, we think.
"We'll announce the dates a bit later on but we wanted to mark a change technologically and gameplay-wise as we're moving to a fully next-gen – or current gen, I guess we call it – with the PS5 and the Xbox Series X," says Cote.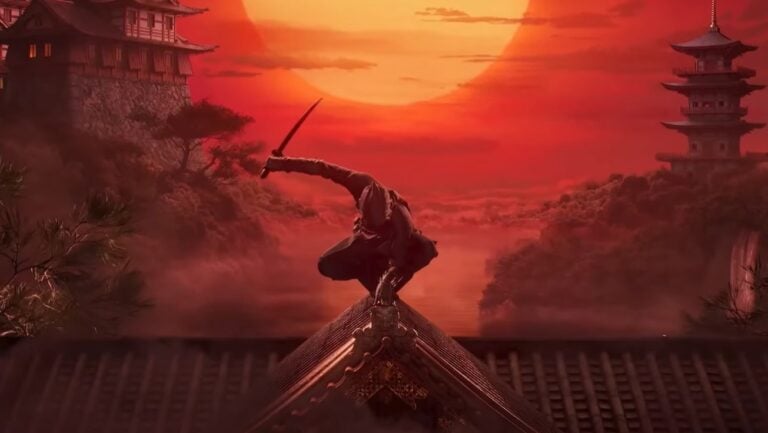 "One of the big things that we are pushing is to have a more dynamic world, a world that evolves around you and we want everything that you have on yourself to evolve as you walk through this environment – to show the wear and tear – and to improve the fidelity of the experiences that we are building, pushing our animation systems further to make the game feel more realistic than ever."
"A lot has been made about like graphical fidelity. People like to compare screenshots but for me the future of the industry is not looking at those still renders but the more complex our environment becomes, the more challenging it becomes for for AI…you just don't want to have a nice looking tree or a bunch of different-looking trees.
"You want everything to be well embedded into the environment, that the environment becomes more difficult to navigate for the players and for the AIs. That's where having mastery over our technology will help us differentiate when we come out with those games on next-gen platforms. We can leverage their power to make environments that feel organic that feel natural."
Later, he added: "Red will be supported for many years with expansions with growth, with… a bunch of things that I will not reveal."
---
Assassin's Creed Codename Hexe: the witchcraft one
This is being made by Ubisoft Montreal and Far Cry 2 and Watch Dogs: Legion lead Clint Hocking is creative director. Details are thin, but it's clearly Assassin's Creed Does Horror, and looks like the first example of the series going deep into a slightly different genre.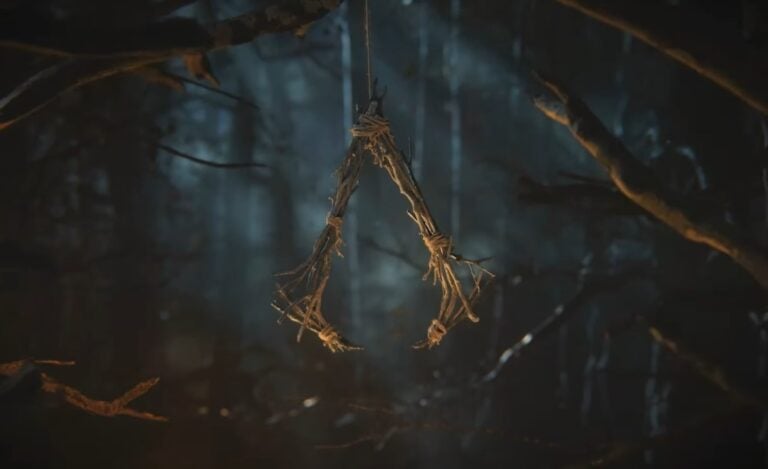 "Hexe is a bit further out, but will live concurrently to Red eventually," says Cote. "One of the things that we've learned with Origins, Odyssey and Valhalla is that we don't need to come out with an RPG every year. These games have a much longer tail, and can sustain the engagement and interest of players for a long period of time, especially if we support them well through our post-launch efforts.
"Hexe will provide a different experience in terms of game and game structure. That will eventually come out as we reveal more."
---
Assassin's Creed Invictus: the multiplayer one
This is a standalone multiplayer game, and is being put together by multiplayer specialists drawn from talent within the For Honor and Rainbow Six Siege teams.
"I want to reassure our fans that we're committed to our single player games, whether it's Red, or Hexe, which are two of the most like the biggest investments that we've made on single player games in this company," says Cote.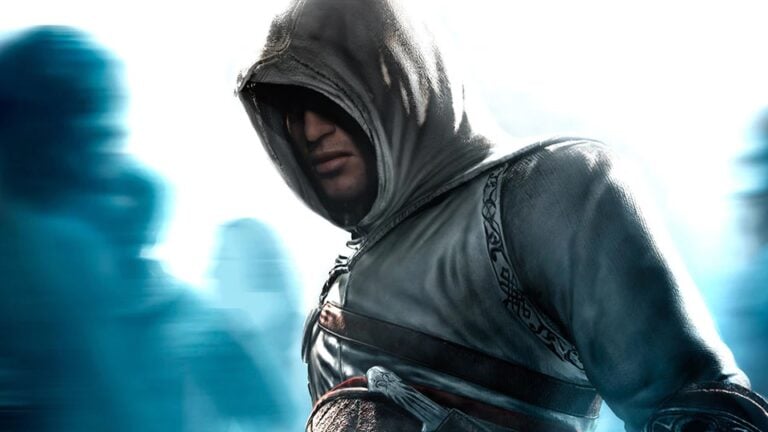 "The reasoning behind having a multiplayer initiative as well is I feel Assassin's Creed can branch into different channels. We've only scratched the surface of what we can do with the Animus with Assassin's Creed. We've had multiplayer in the past but that was not super accessible.
"How can we expand upon that to have something that's more approachable, more mass market and use this knowledge that we've had on games like For Honor and Rainbow Six to have a fun experience that leverages the franchise.
"So this will show more about this game in the future. But there's indeed another mobile game that we're developing with Netflix as a partner for their platform. So again, it's going to be different than than our open world games is going to be something specific something that's, again, fun takes us back to to our roots. So it's a different kind of game and we'll reveal more about it. Throughout the fall."
---
Assassin's Creed Codename Jade: the mobile one
Assassin's Creed Codename JADE is described as "a AAA RPG action-adventure game for mobile platforms" set in Ancient China. Players will be able to create their own characters and discover the story of the first Assassins in China. It will be free to play.
Strangely Cote could not talk about whether this is co-developed with Tencent, as it is widely expected to be. We would bet on this being a Genshin Impact-like open-world adventure with live events and deep character upgrade and customisation systems – that's how these kinds of free-to-play games work.
"We'll announce more about how we're working with our partners on this game," he told us. "We're going to have a team internally that's working with our partner to make sure that the game stays true to what we want our Assassin's Creed games to be. We're partnering where we feel we need expertise to be able to deliver the experience that our fans deserve."
---
Untitled Netflix Assassin's Creed: the other mobile one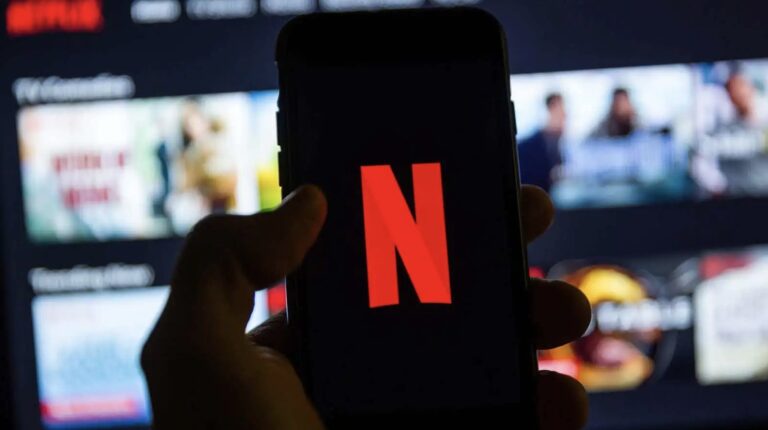 This is one of three mobile games Ubisoft is making for Netflix, and does not yet even have a codename. Speculation time: it seems most likely that this is tied into the live-action Assassin's Creed series that's in development at Netflix.
"It's going to be different to our open world games and is going to be something that's fun and takes us back to our roots," says Cote.
---
Assassin's Creed Infinity: the franchise hub
Ubisoft is positioning this as the home for all things related to Assassin's Creed, and the hub through which you'll access games like Red, Hexe and Invictus.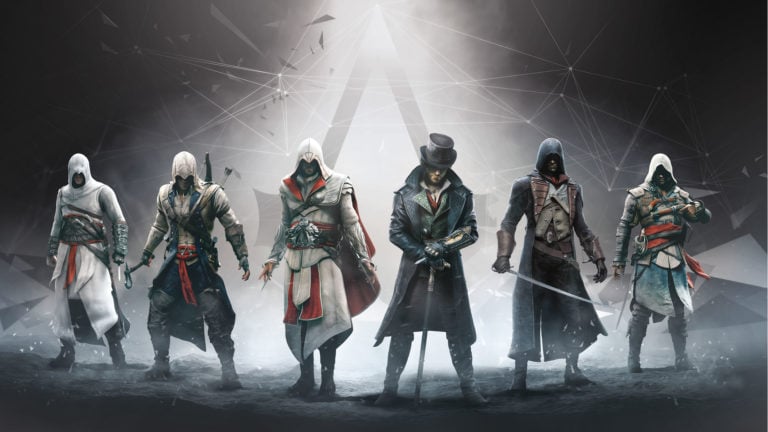 "For the 15th anniversary of the franchise we wanted to offer something special to the players and our community", said Stéphane Boudon, senior content director for Assassin's Creed Mirage.
"Assassin's Creed Mirage is a tribute to the franchise, and notably to the original game. We are bringing a modern take on the iconic Assassin's Creed gameplay experience, as well as a deep dive into the rituals and tenets of the Hidden Ones, something  we think both longtime and new fans alike will be eager to play".
Related Products
Assassin's Creed Mirage (PS5)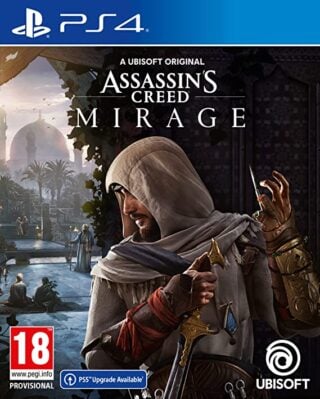 Assassin's Creed Mirage (PS4)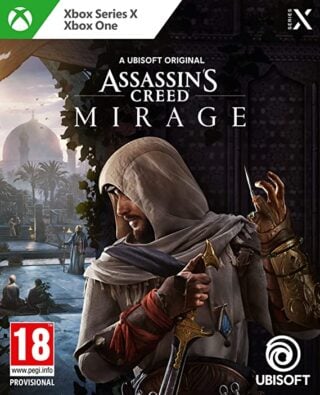 Assassin's Creed Mirage (Xbox)
Other Products
Some external links on this page are affiliate links, if you click on our affiliate links and make a purchase we might receive a commission.