First look: Ghostwire: Tokyo has hints of Resident Evil 4
From the sharp combat to the comical merchants, Shinji Mikami's winning formula appears to be back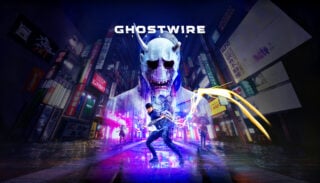 Resident Evil has evolved more than most game series over the years, straddling genres, viewpoints and even spawning accidental spiritual-spin-offs like Devil May Cry, which started life as a Resi sequel.
We can't help but wonder then if Ghostwire: Tokyo, the latest horror game from acclaimed creator Shinji Mikami, in a different world could have ended up as the famous horror series' next great reinvention.
From the 30-or-so minutes of gameplay we watched, Ghostwire feels like the kind of smart genre reboot Resi has become known for. The setting is undeniably captivating; an abandoned Tokyo Shibuya district, mysteriously filled with demons and ghouls under the direction of a masked villain.
Players control Akito, a protagonist who manifests supernatural powers after he's fused with another character called KK, who is a mysterious ghost hunter who's become a spirit. Together, the pair must find out what's happened to Tokyo and defeat the mysterious villain Hannya.
Most intriguing from the gameplay we watched was the character and variety on show: the same ingredients which made Mikami's Resident Evil 4 a cold hard classic. Players explore a city that feels dense and believable, with the player character hunting ghosts through apartment interiors and even rooftops.
Like Resi 4, the combat also looks subtly satisfying: as Akito, players fire supernatural projectiles with their hands at the various headless schoolgirls and spooky salary men patrolling the streets.
The main objective though is to extract enemies' 'cores' after they're weakened: this is done by holding down L2 to slowly rip foes apart with rolls of supernatural string. We didn't get to play, but we imagine this is a sequence built for DualSense.
But it was the amount of character on show that pleased us most about our glimpse at Ghostwire. Not all the supernatural creatures in Tokyo are foes; Yokai, a class of spirits from Japanese folklore, are also located around the city in the form of magical tanuki and other animals, who will give the player new abilities and guidance.
There's also another all-time-classic Mikami shopkeeper in the form of a magical, floating cat who will sell Akito items from behind the counter of a local convenience store.
We saw hints of the type of encounters players can expect from the spirits of Tokyo's missing inhabitants too. Some civilians are still present in the form of ghosts, and Akito can speak to them and even help them out by solving their unfinished business in the city.
Ghostwire: Tokyo certainly feels like a unique take on horror, action and open-world. If we have a concern, it's that some of the game's map did feel a little box-checky, with players required to find various Torii gates to expand the map, Assassin's Creed style. But ultimately this is the same concern we approach any new open-world game with.
Nobody saw Resident Evil 4 coming back in 2005. If we're lucky, maybe Ghostwire could be the next classic from the survival horror master.
Related Products
Other Products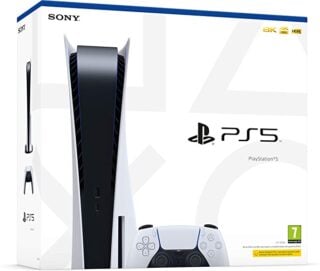 PlayStation 5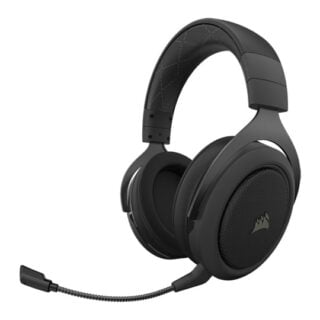 Corsair HS70 Pro Wireless Gaming Headset
Some external links on this page are affiliate links, if you click on our affiliate links and make a purchase we might receive a commission.